Publication
Onomatopee 205.1, Shay Raviv, 2021
A Place to Stay
Practising Embedded Design
Embedded design gives fresh impetus to an area by exploring the unique character and life of a place through the eyes of designers on the ground. This book documents the work of designers who embedded themselves in and around the former penal colony in Veenhuizen, soon to become a UNESCO World Heritage Site. It reveals the experience gained and lessons learned, illustrating them with countless design projects and events. This initiative, a blueprint for creative research focused on a particular area, is intended to spur similar projects.
Young designers, prisoners, policy-makers and others joined forces in Veenhuizen, inspired by the unique cultural, historical, landscape and architectural reality. This lengthy design collaboration was instigated by embedded designpioneer KETTER&Co, and was guided by Design Academy Eindhoven. With local authorities and prison management in Veenhuizen, they drew up an ambitious 'Design Deal'. Together they examined the challenges of local development in a long-term process that explored the many perspectives on the past and present. Their efforts helped to define a revised vision for Veenhuizen, one that is local and social, that can be experienced, that is shaped in conjunction with stakeholders, and that has an impact on visibility and policy, with energy flowing in many directions. The work resulted in proposals aimed at boosting commercial opportunities and enhancing the sense of community, while also promoting sustainable heritage management and a dynamic awareness of history. In other words: a magnificent challenge to give renewed vitality to this remarkable cultural landscape.
Through numerous interviews and conversations on projects, design researcher Shay Raviv analyses the preconditions and tools that are needed to facilitate a successful and enduring collaboration between designers and local communities. She also looks ahead and asks: How can embedded design continue to be relevant, not only for the World Heritage Site of Veenhuizen but also for other places?

Written by Shay Raviv with a preface of David Hamers and contributions by Guus Kusters and Gert Staal.
Type

softcover, clothbound

Dimensions

170 x 240 mm / 6.69 x 9.44 inch (portrait)

Pages

136

ISBN

978-94-93148-53-6
Editor

Tessa Blokland, Irene Fortuyn, Shay Raviv

Author

Irene Fortuyn, David Hamers, Guus Kusters, Shay Raviv, Gert Staal

Graphic

Thijs Verbeek
Language

English

Binding

Sewn and glued

Paper

32 pages 80 grams UPM Sol math, 104 pages 80 grams Olin Rough Highwhite, cover 120 grams Wibalin 500 white natural

Edition

1500

Color

32 pages full color, 104 pages 3/3 black + 2 PMS

Printer

NPN, Breda (NL)

Image specs

213 color images, 14 black and white images
Editorial assistant

Noor Bootsma, Esther Jongsma, Carine Middeldorp

Text editor

Orna Raviv, Gert Staal

Translator

Yvonne Buck, Billy Nolan

Made possible by

The municipality of Noordenveld, PI Veenhuizen, the province of Drenthe
more specs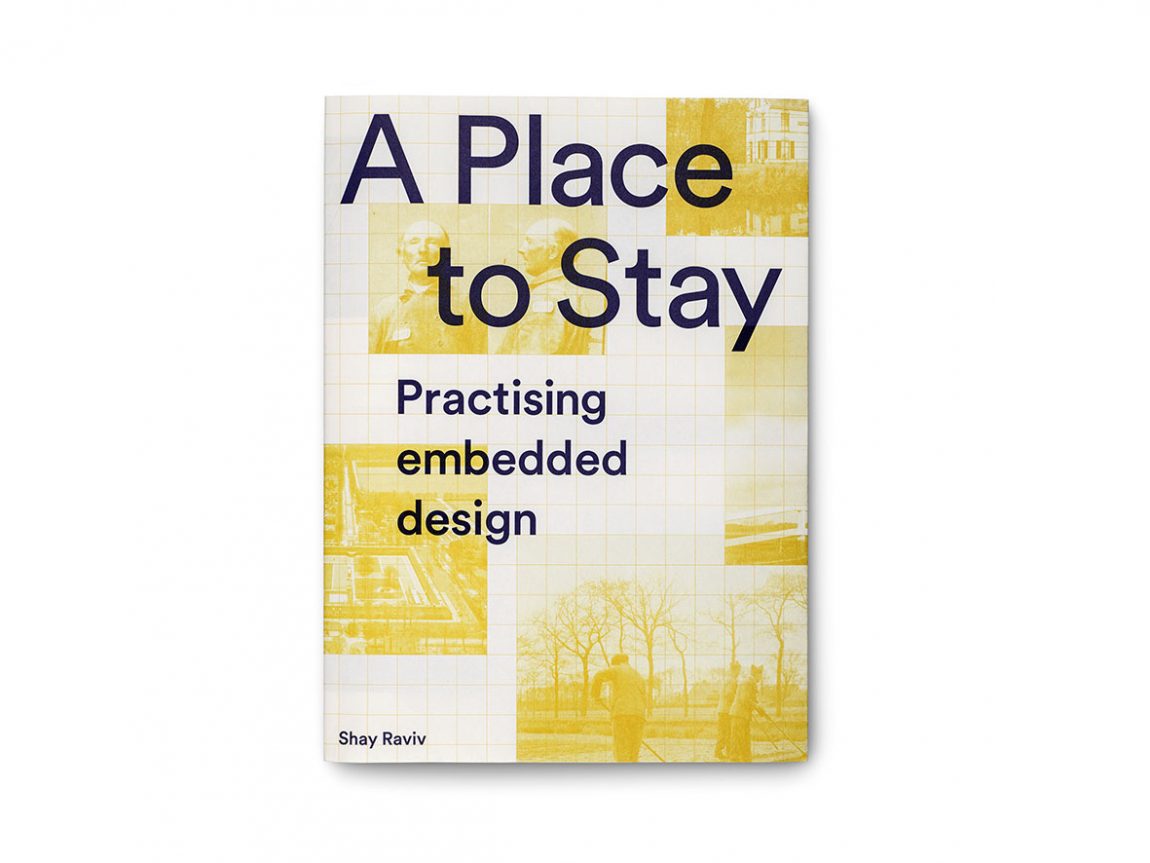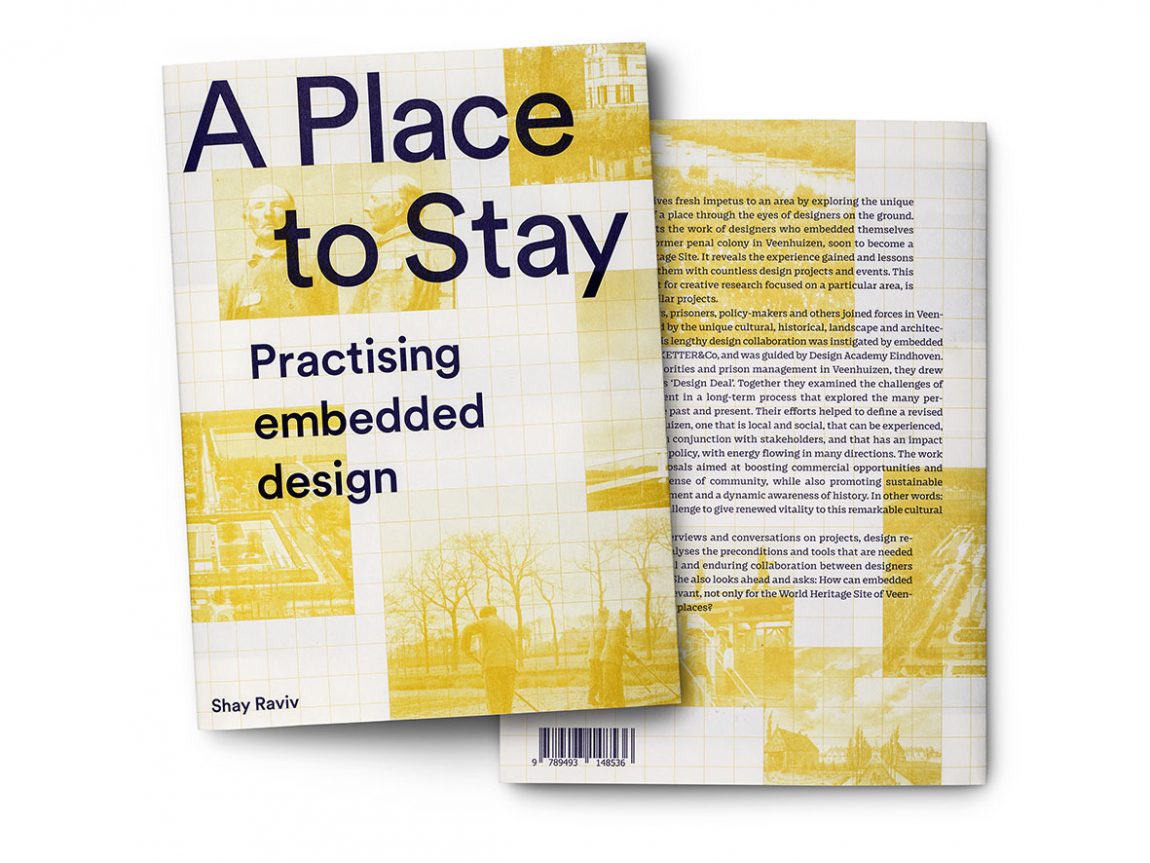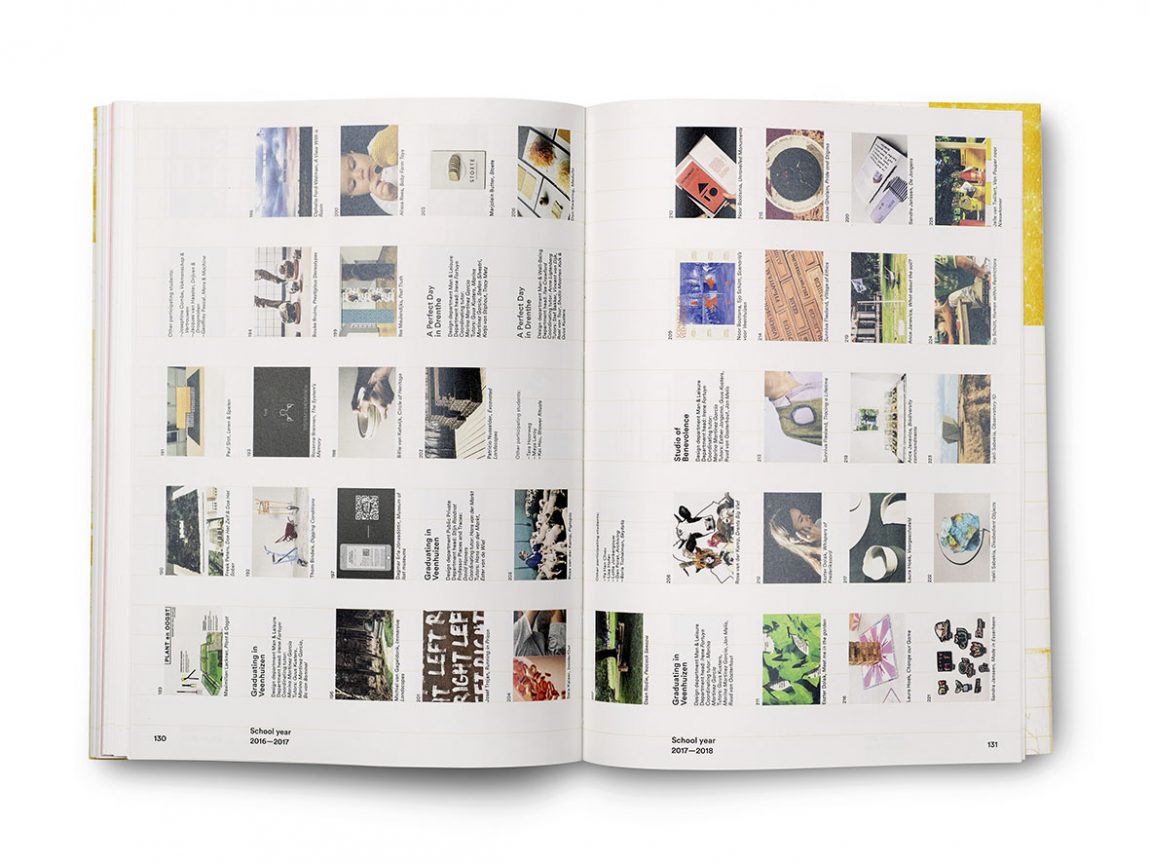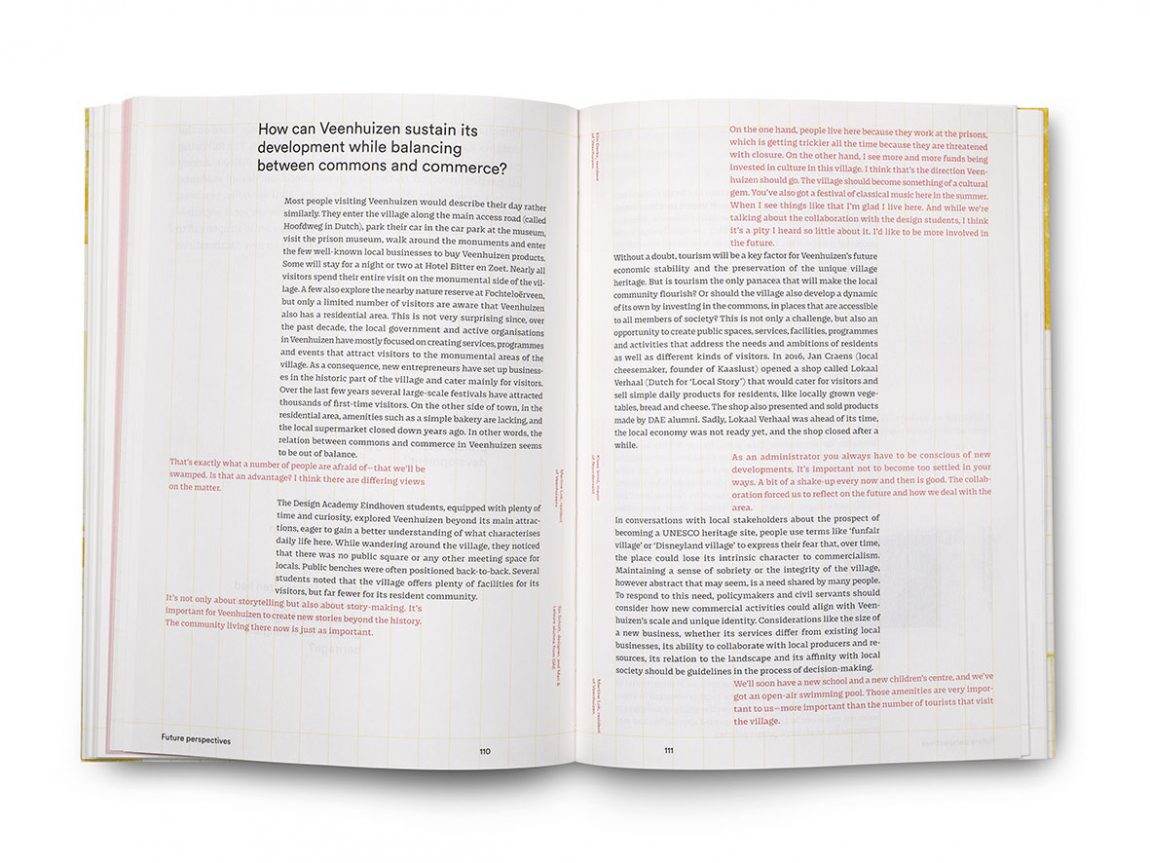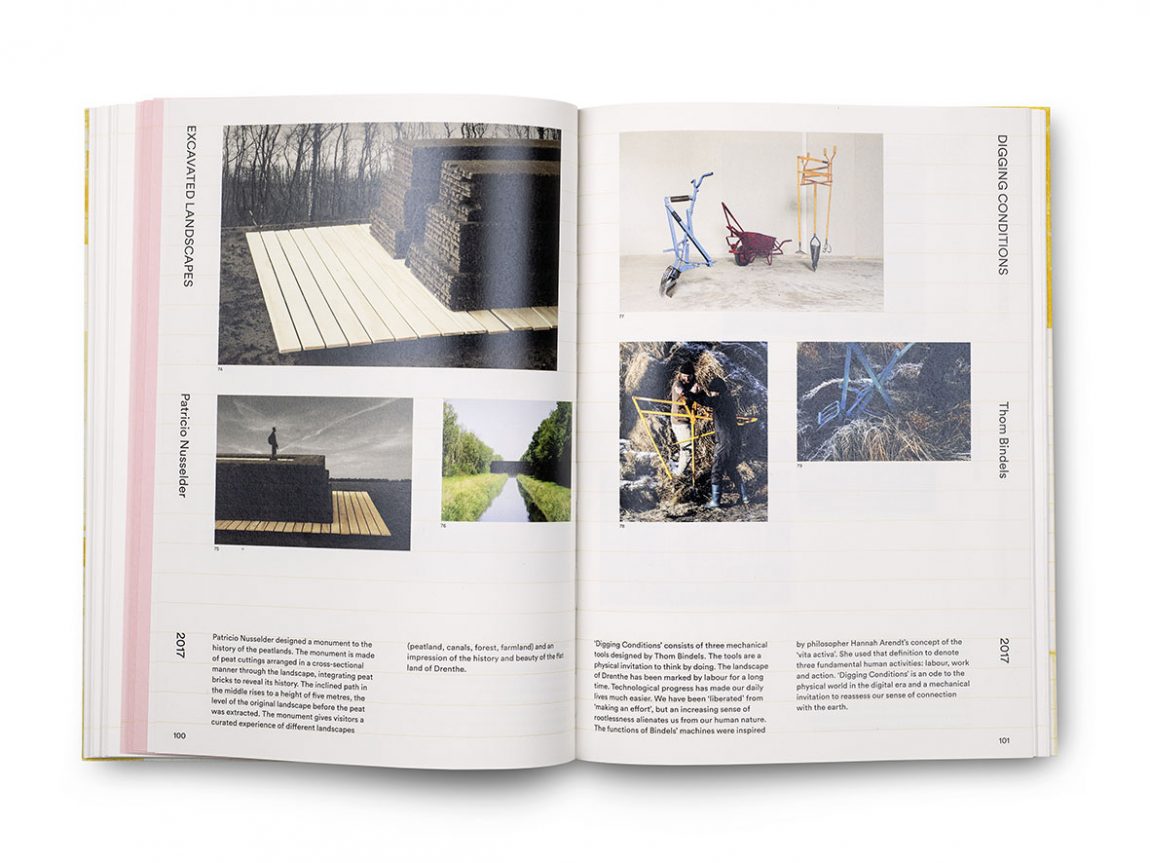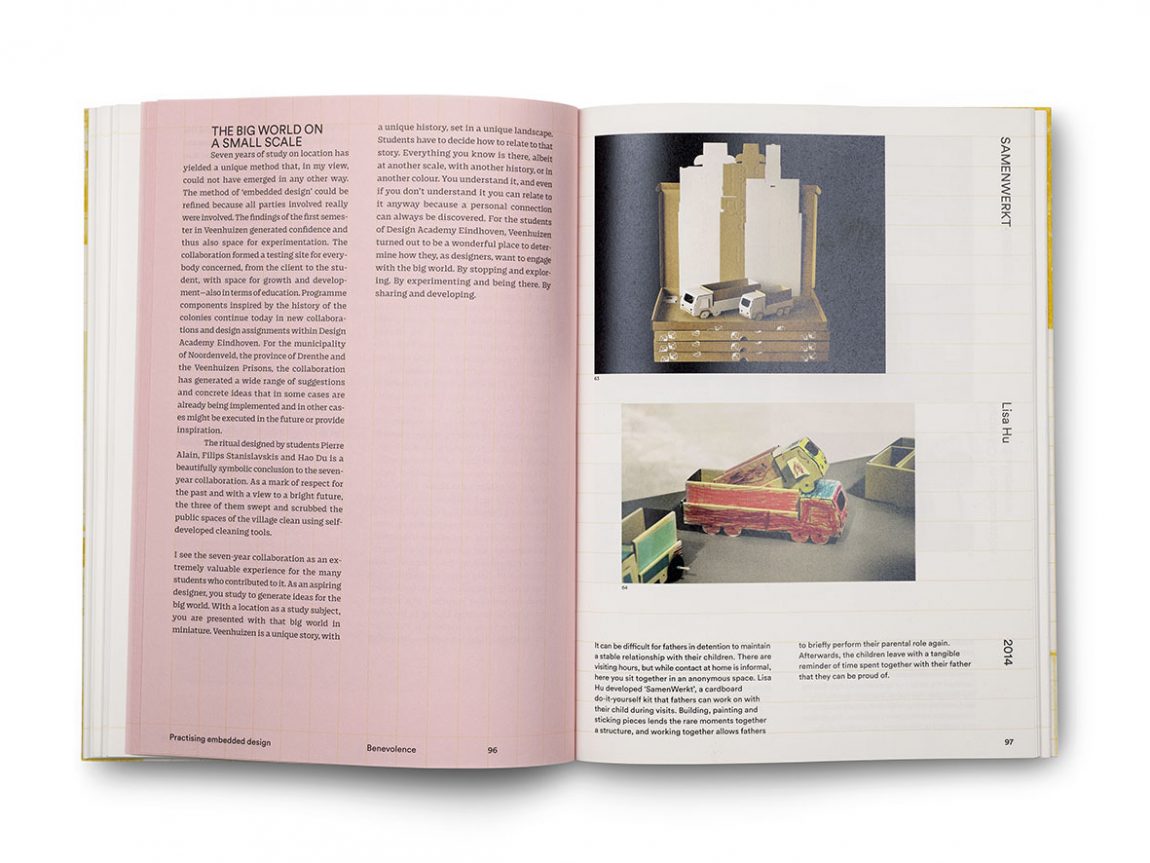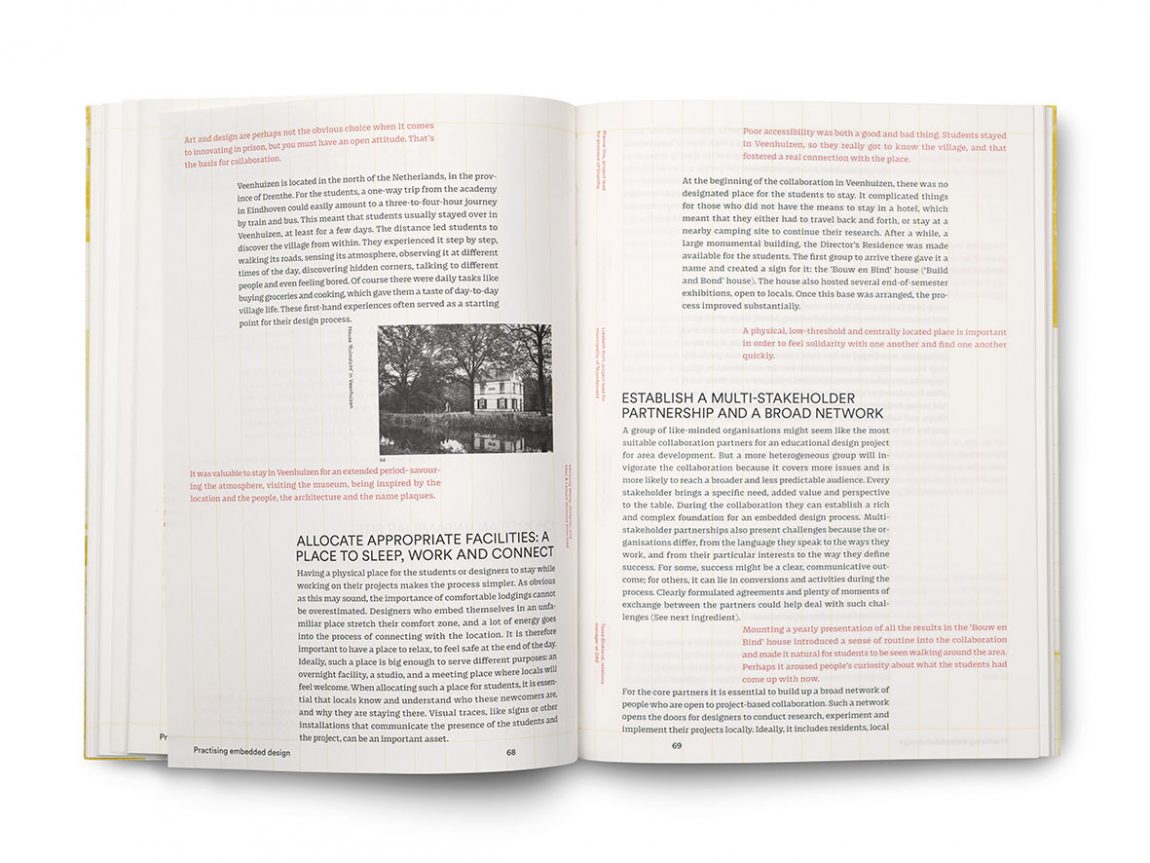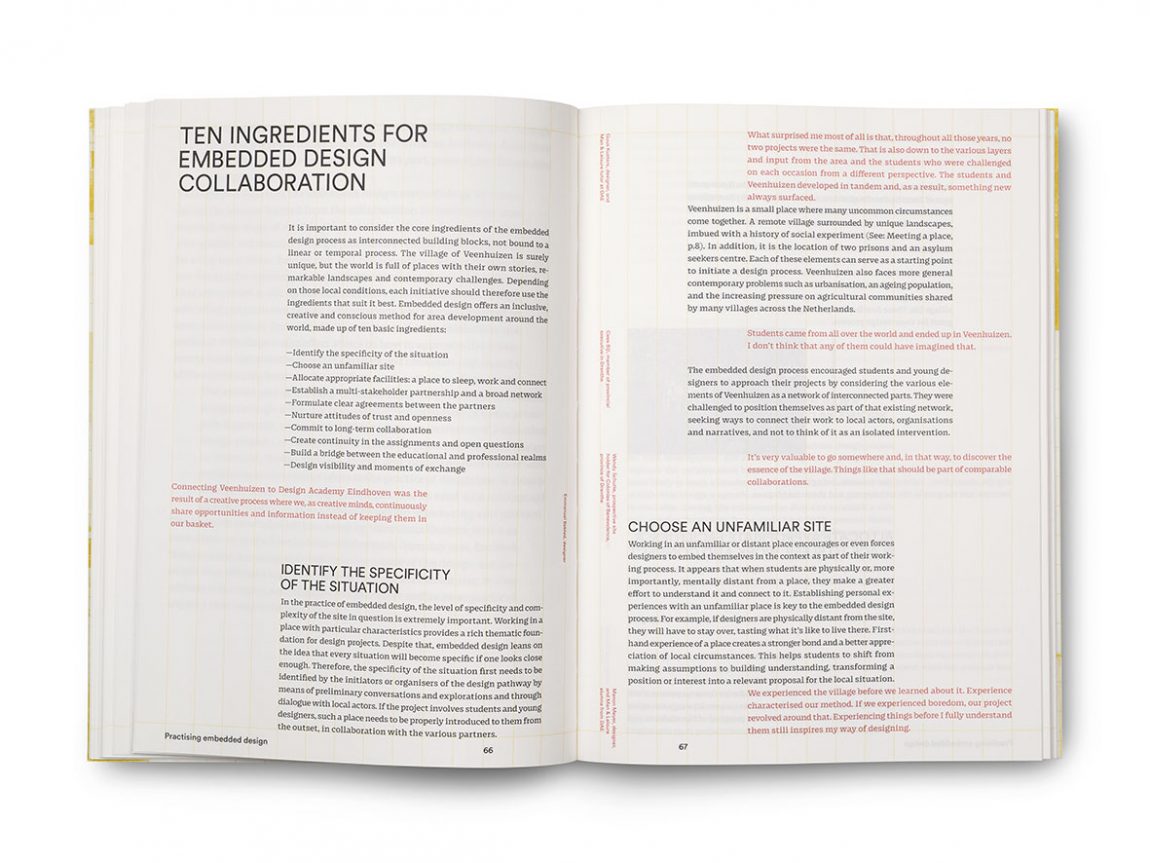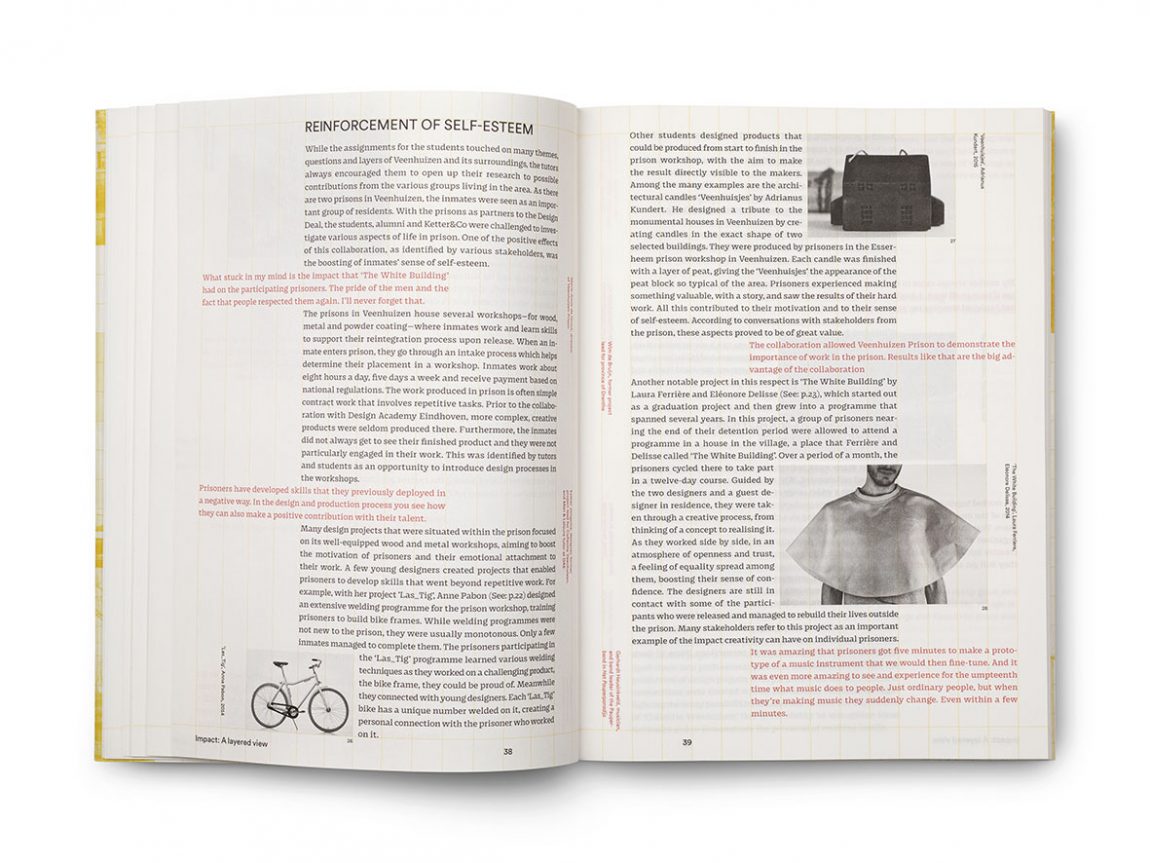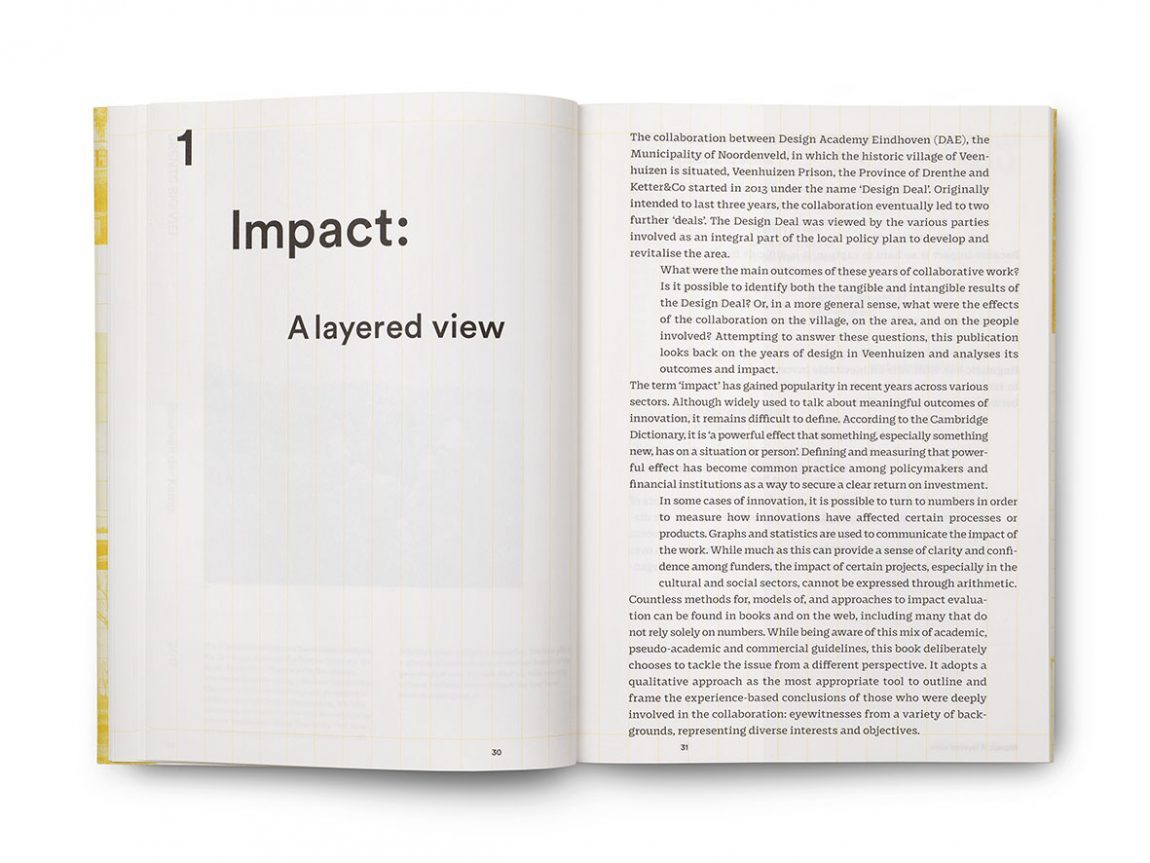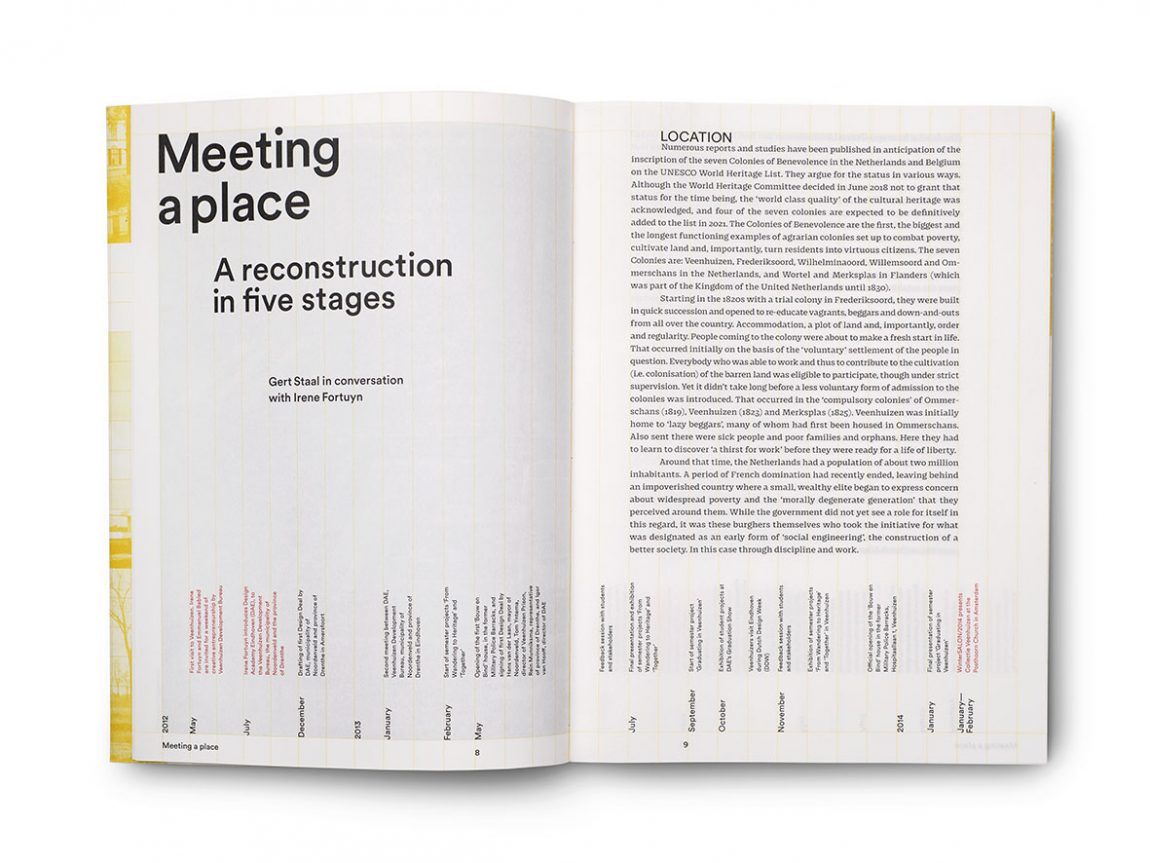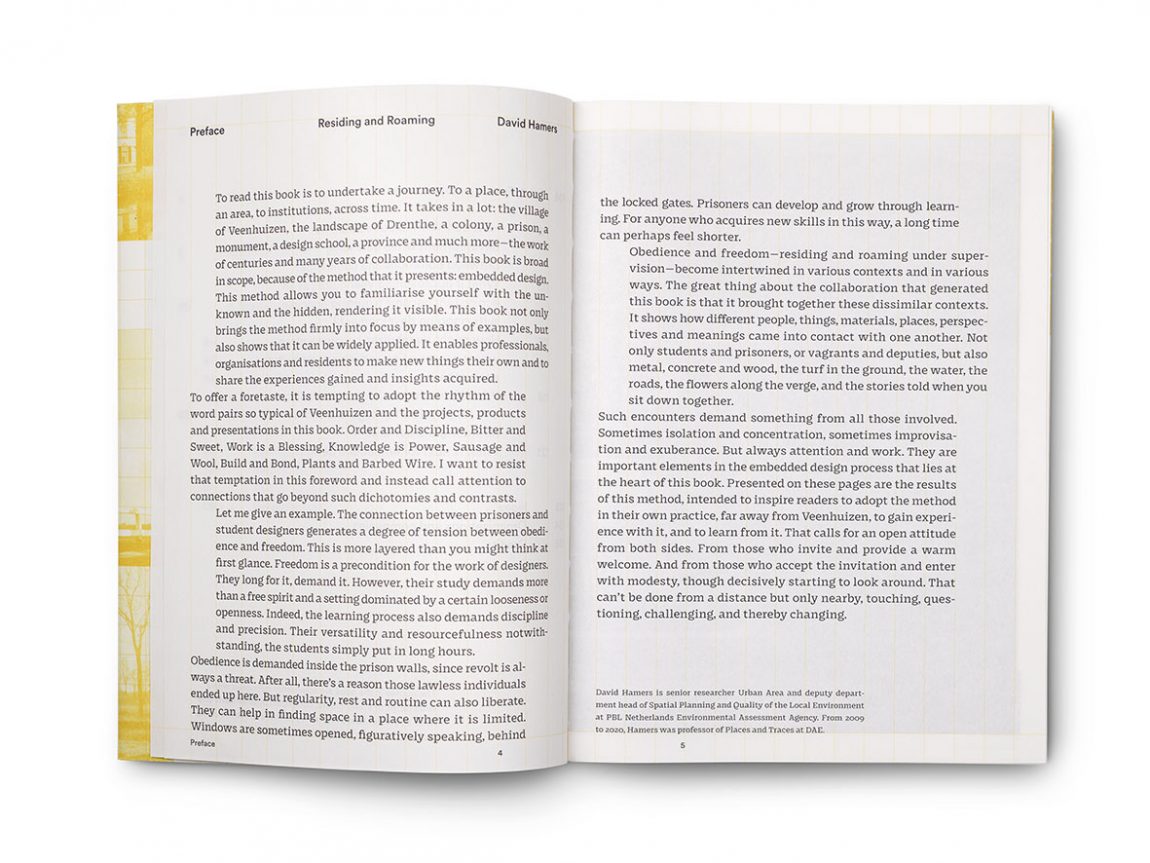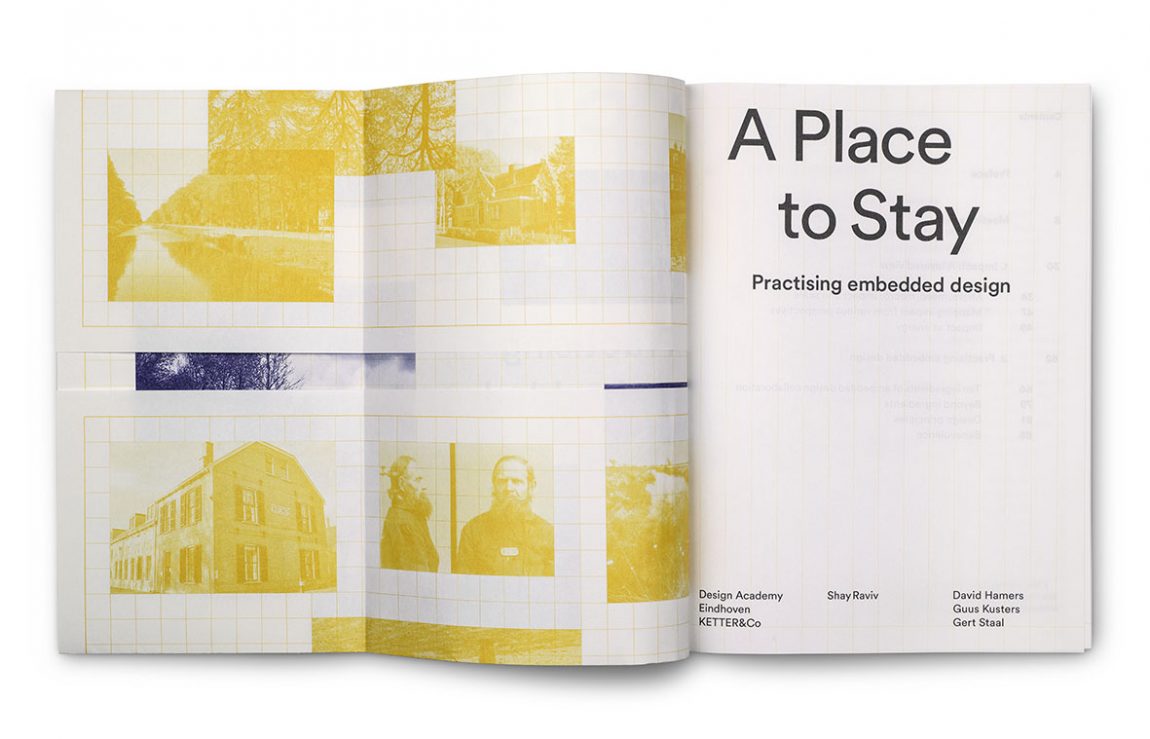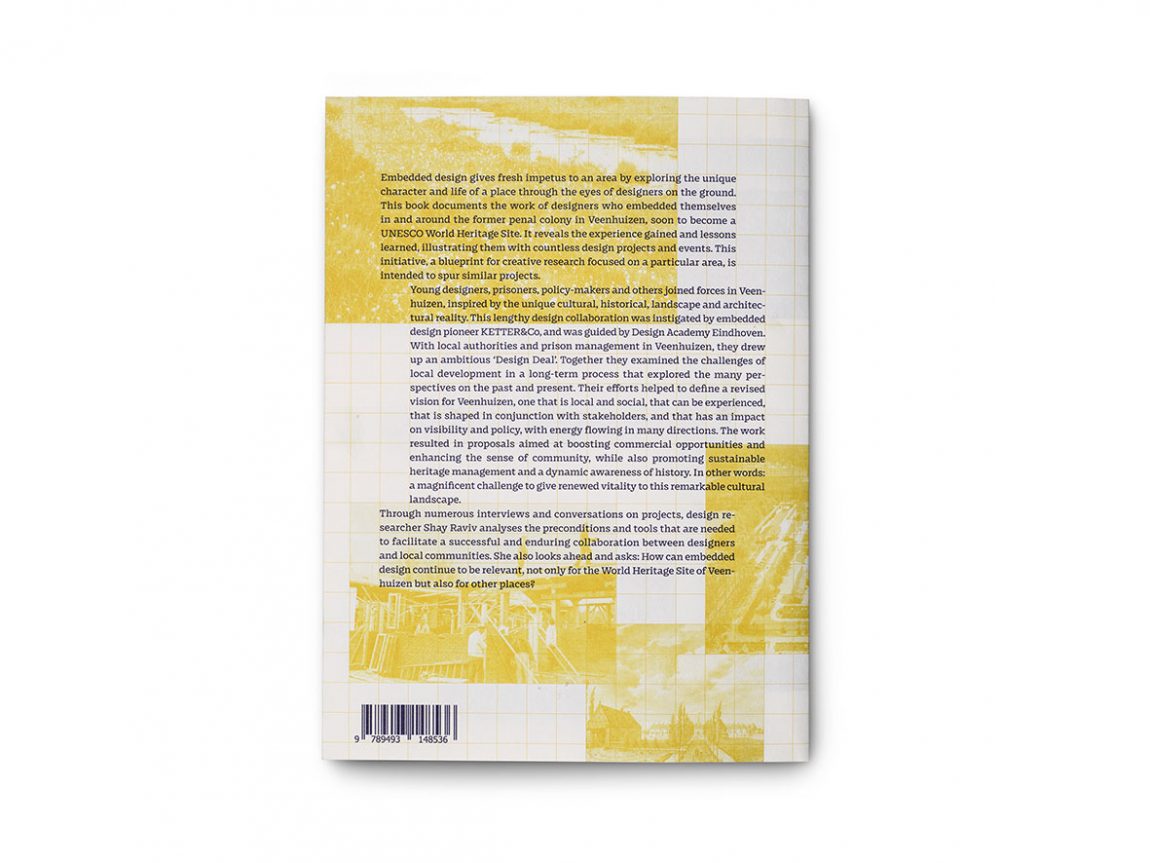 Onomatopee 205.2, Shay Raviv, 2021
A Place to Stay (NL edition)
Embedded design in de praktijk
Embedded design geeft een impuls aan een gebied: met een ontwerpersblik wordt gekeken naar het unieke karakter en unieke leven ter plaatse. Dit boek presenteert het proces en de resultaten van ontwerpers die werkten in en om de voormalige (straf)kolonie Veenhuizen; binnenkort UNESCO Werelderfgoed. De opgedane ervaringen en lessen, geïllustreerd met talrijke voorbeelden komen aan bod. Dit traject, een blauwdruk van een creatieve, unieke onderzoeksmethode met oog voor de omgeving, beoogt een inspiratiebron te zijn voor andere projecten.
Geïnspireerd door de unieke cultuurhistorische, planologische en architectonische realiteit, sloegen jonge ontwerpers, gedetineerden, beleidsmakers en anderen in Veenhuizen de handen ineen. Dit gebeurde op initiatief van embedded design kwartiermaker KETTER&Co, begeleid door Design Academy Eindhoven. Er werd een ambitieuze 'Design Deal' gesloten met lokale overheden en de gevangenis in Veenhuizen. Samen bogen ze zich over de uitdagingen van gebiedsontwikkeling. Dit meerjarige traject werd een gezamenlijke verkenning van de vele perspectieven op de geschiedenis en de actualiteit. Dit leidde tot een geactualiseerde expressie van Veenhuizen: lokaal, sociaal en ervaarbaar, in verbinding met stakeholders en met impact op zichtbaarheid en beleid; een energiestroom vanuit vele richtingen. Hier vloeien uitdagingen uit voort voor het opschalen van commerciële kansen én voor het versterken van de gemeenschapszin. Voor zowel het materieel duurzaam erfgoedbeheer als het dynamisch historisch besef. Ofwel: een prachtige uitdaging voor de vitaliteit van dit zeer bijzondere cultuurlandschap.
Aan de hand van interviews en dialogen over tientallen projecten analyseert design researcher Shay Raviv welke randvoorwaarden en gereedschappen aan de basis liggen van een succesvolle en langdurige samenwerking tussen ontwerpers en een lokale gemeenschap. Bovendien blikt zij vooruit: hoe kan embedded design van nut zijn én blijven; zowel in het toekomstige Werelderfgoed Veenhuizen als op andere locaties?
Voor meer informatie zie de Veenhuizen project website
Type

softcover

Dimensions

170 x 240 mm staand

Pages

136

ISBN

978-94-93148-54-3
Editor

Tessa Blokland, Irene Fortuyn, Shay Raviv

Author

Irene Fortuyn, David Hamers, Guus Kusters, Shay Raviv, Gert Staal

Graphic

Thijs Verbeek
Language

Nederlands

Release date

20210531

Binding

genaaid en gebrocheerd

Paper

32 pagina´s 80 grams UPM Sol mat, 104 pagina´s 80 grams Olin Rough Highwhite, omslag 120 Wibalin 500 wit natural

Edition

1500

Color

32 pagina´s 4/4 full colour (1x 1/1 zwartwissel), 104 pagina´s 3/3 zwart en 2 PMS kleuren (1x 2/2 wissel), omslag 2/2 PMS (1x 1/1 PMS wissel)

Printer

NPN, Breda (NL)
Editorial assistant

Noor Bootsma, Esther Jongsma, Carine Middeldorp

Text editor

Gert Staal

Translator

Yvonne Buck

Made possible by

De gemeente Noordenveld, PI Veenhuizen, De provincie Drenthe
more specs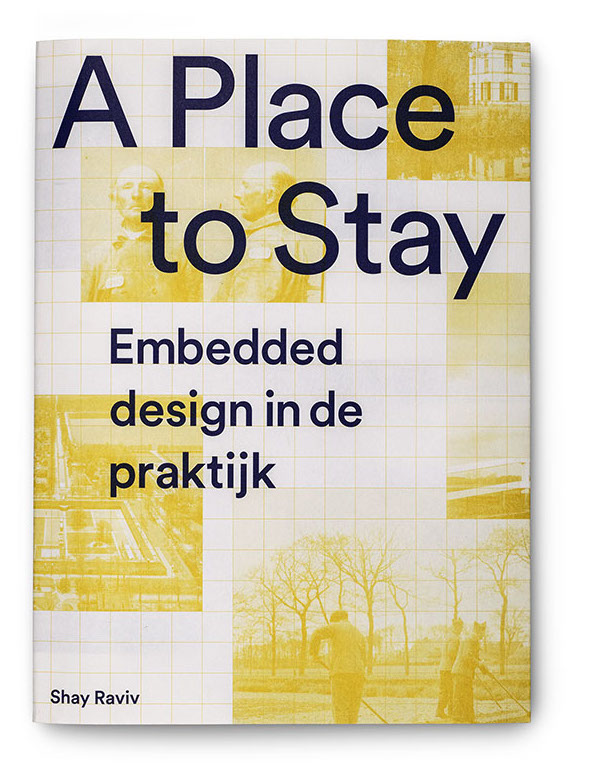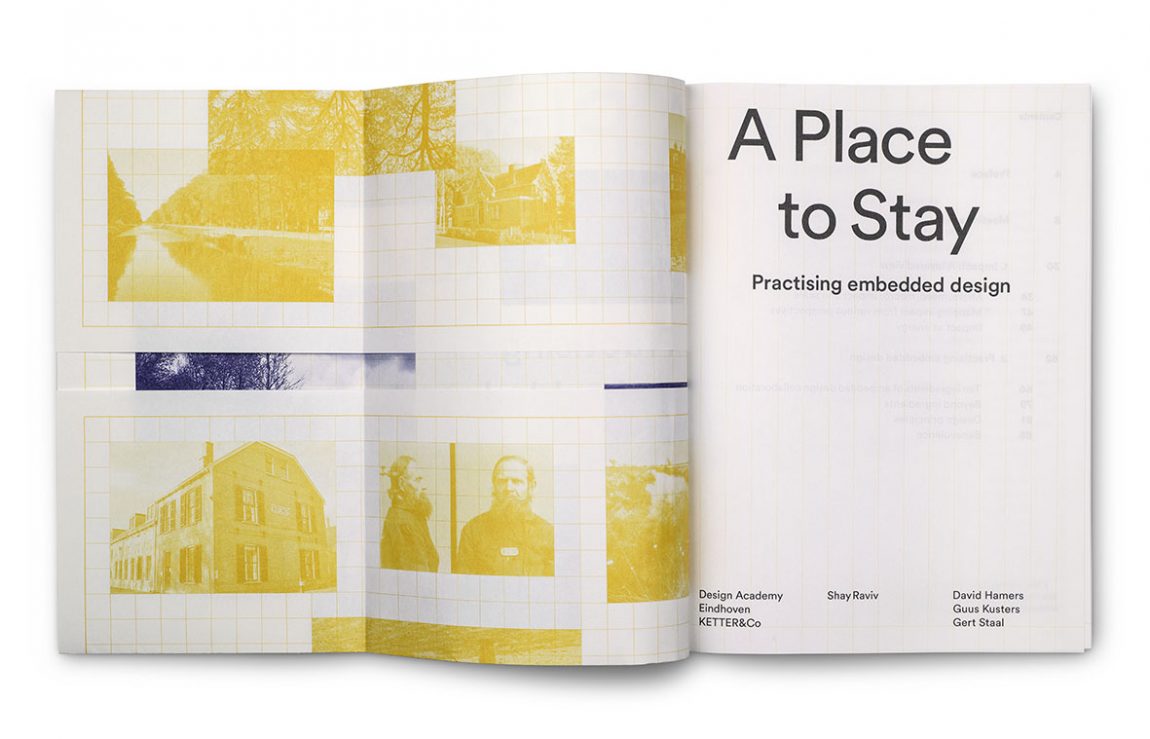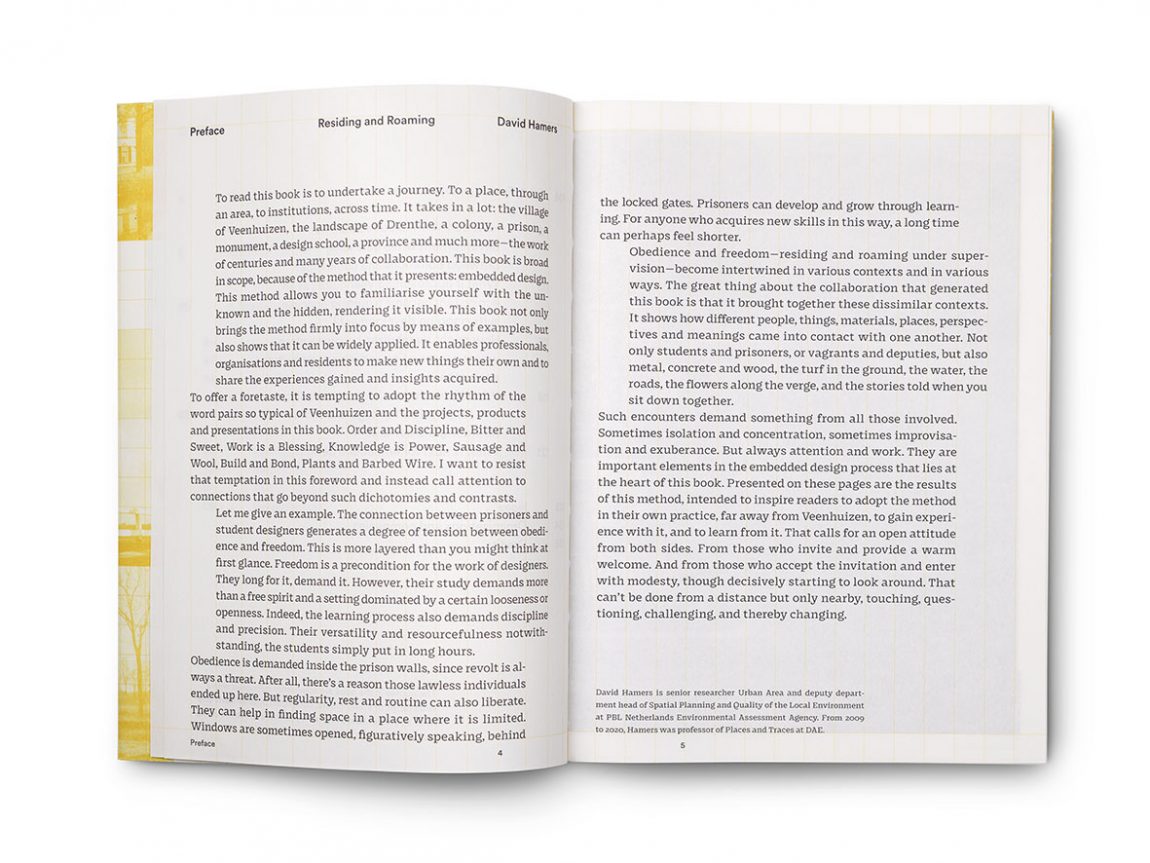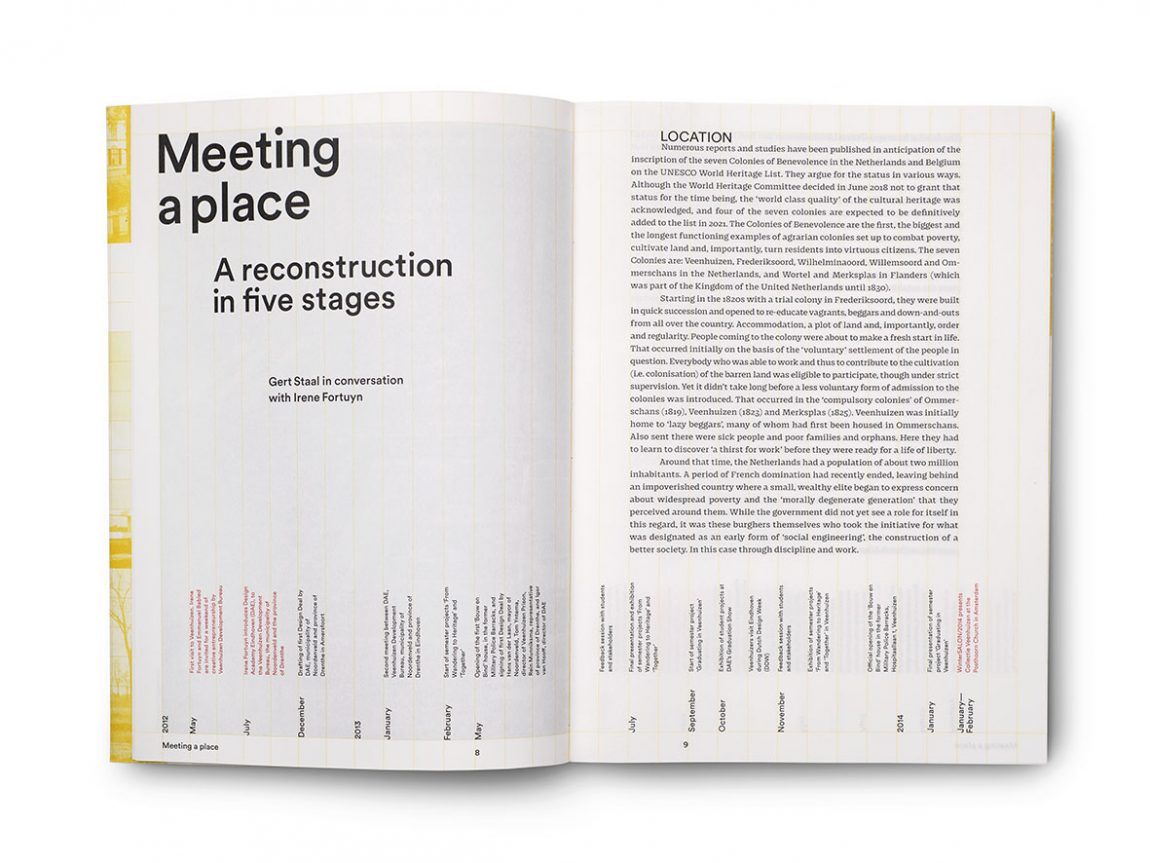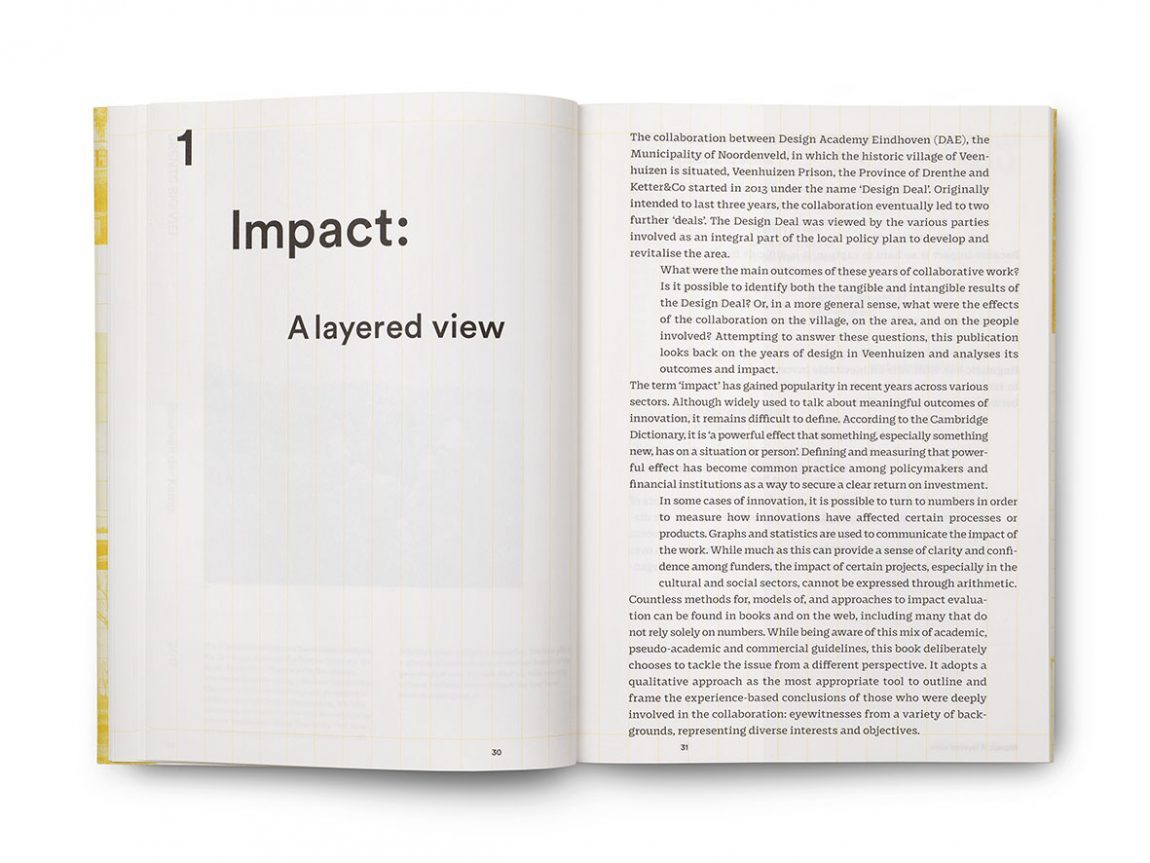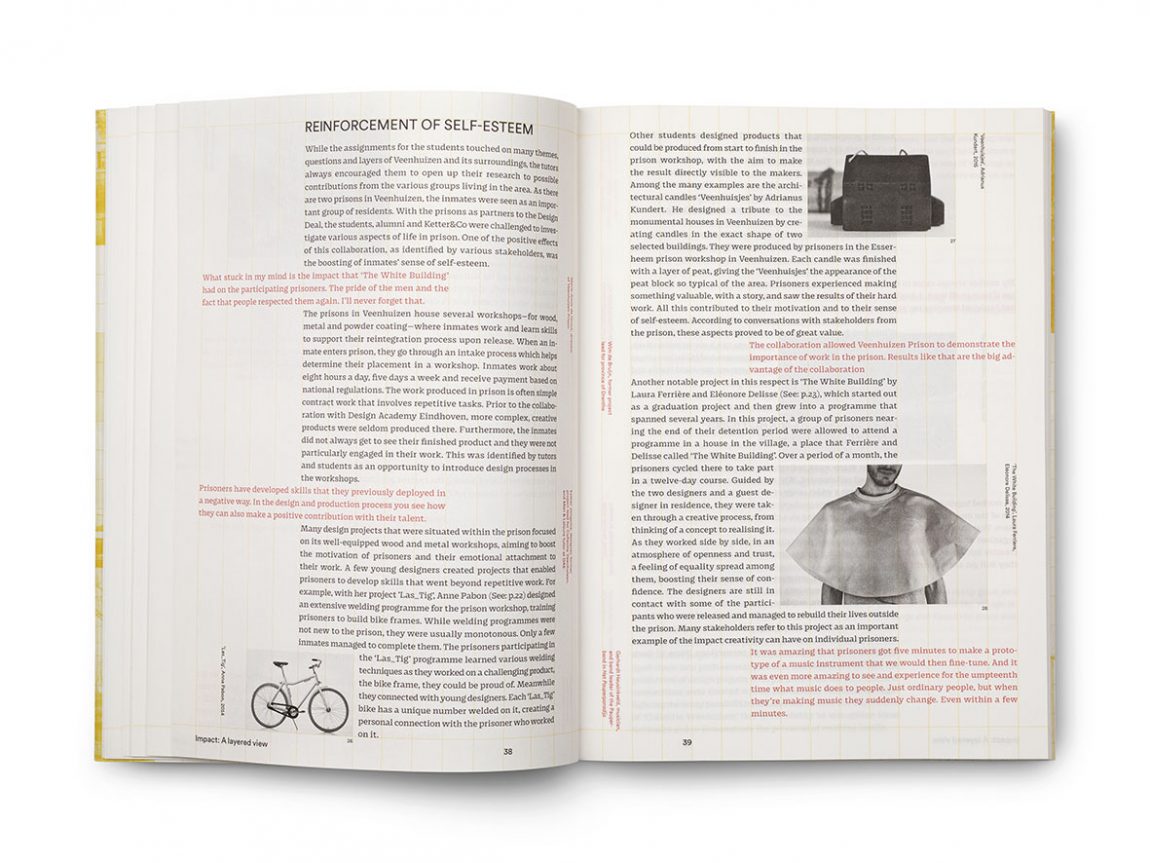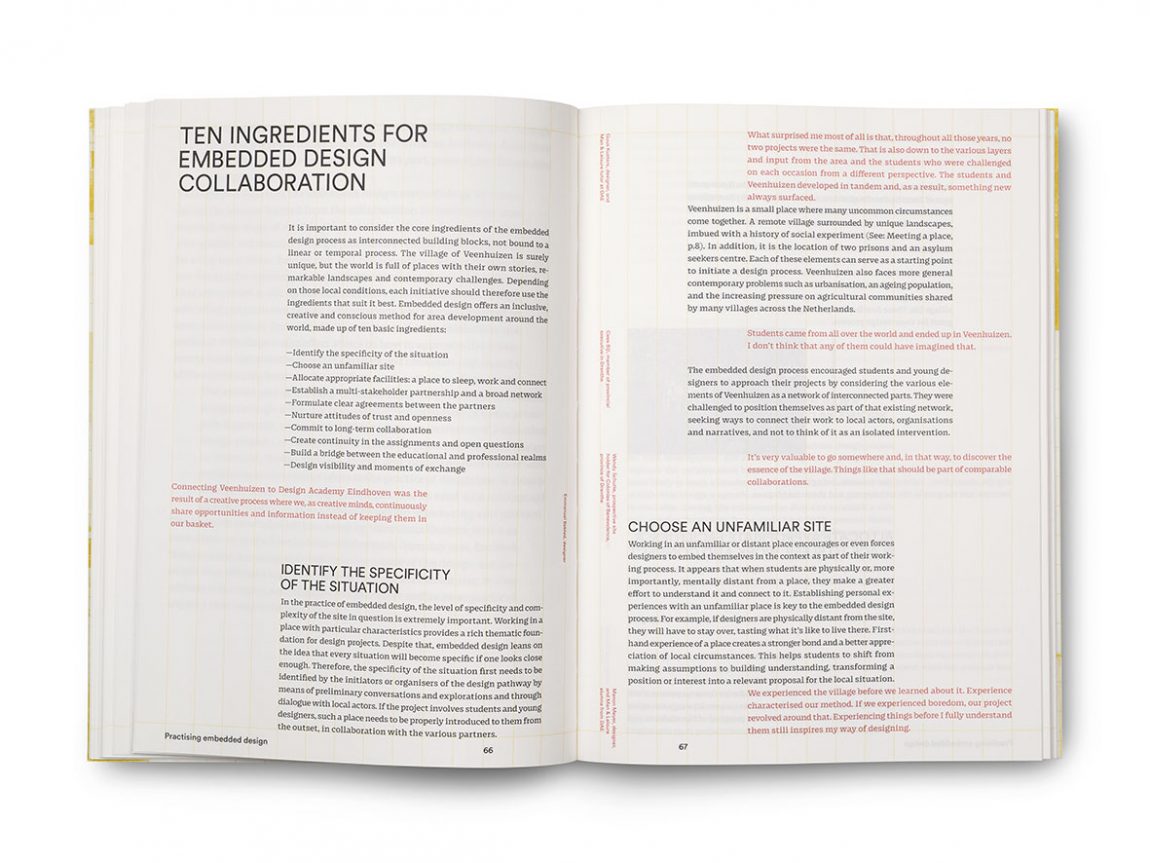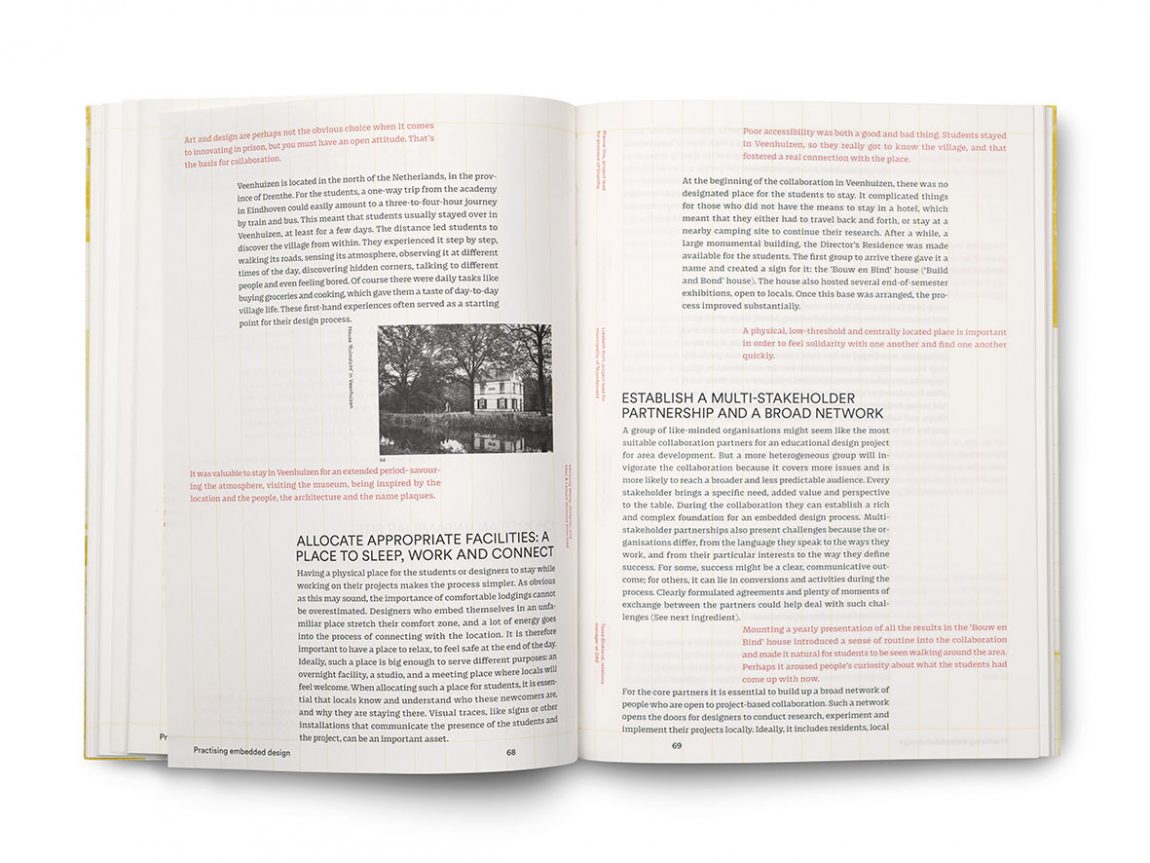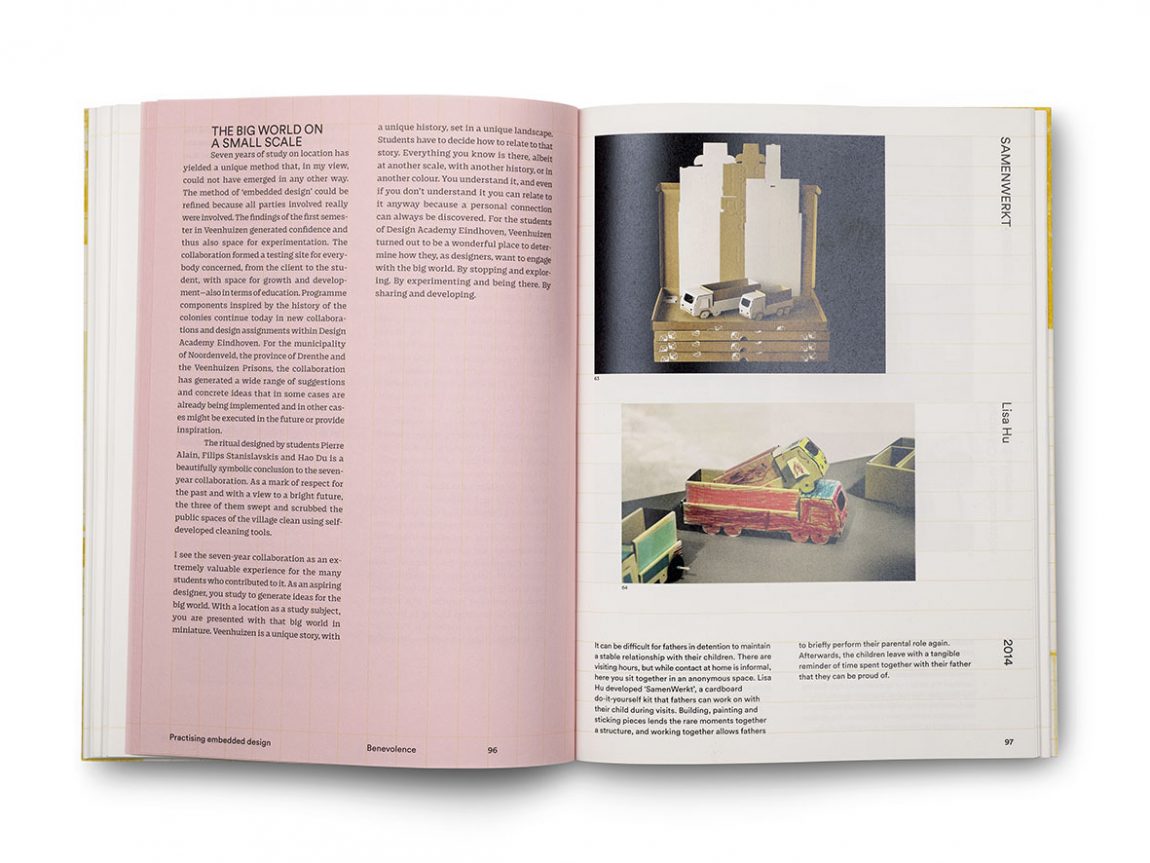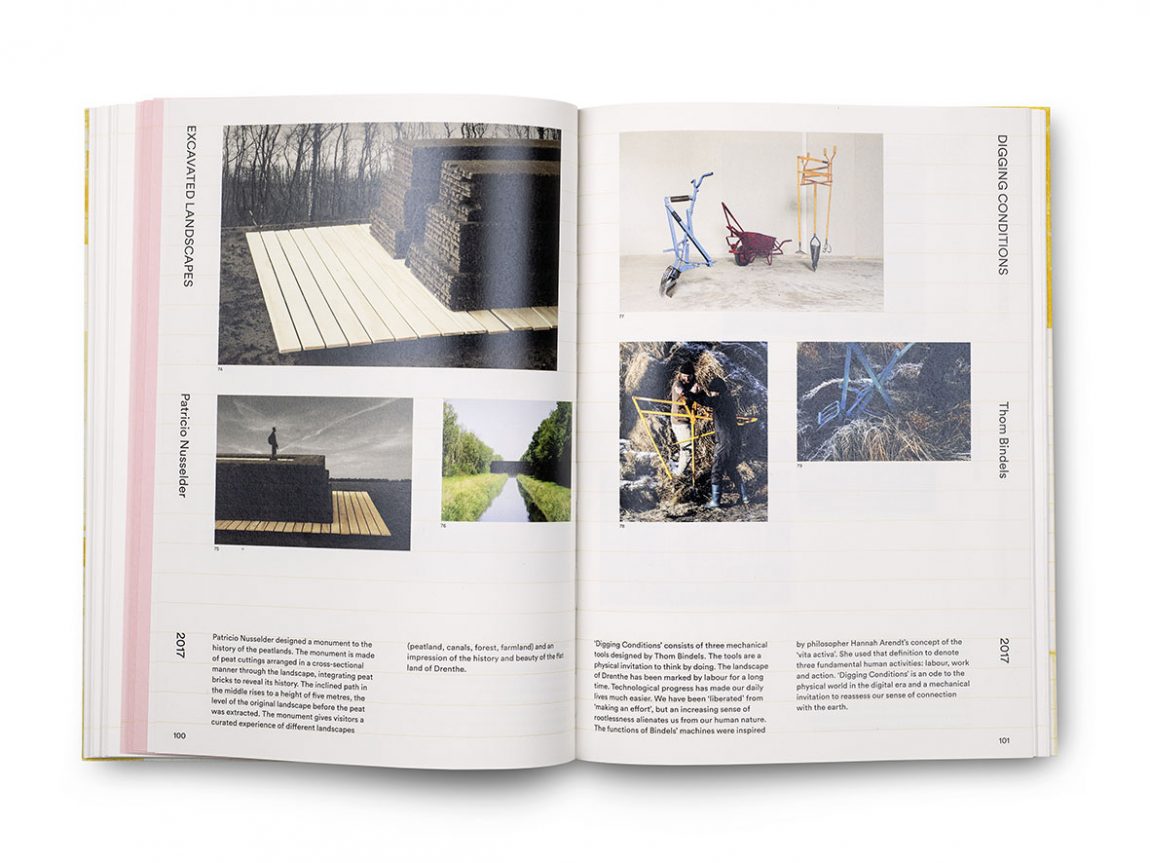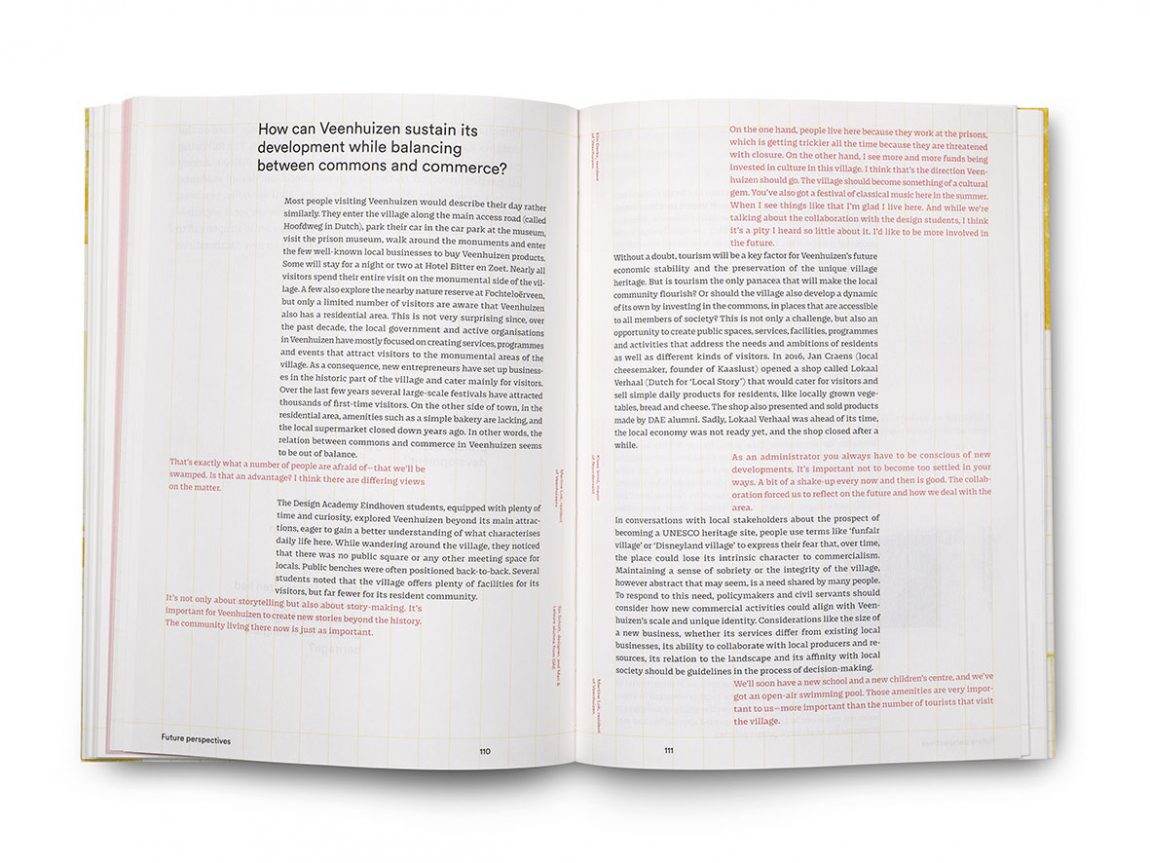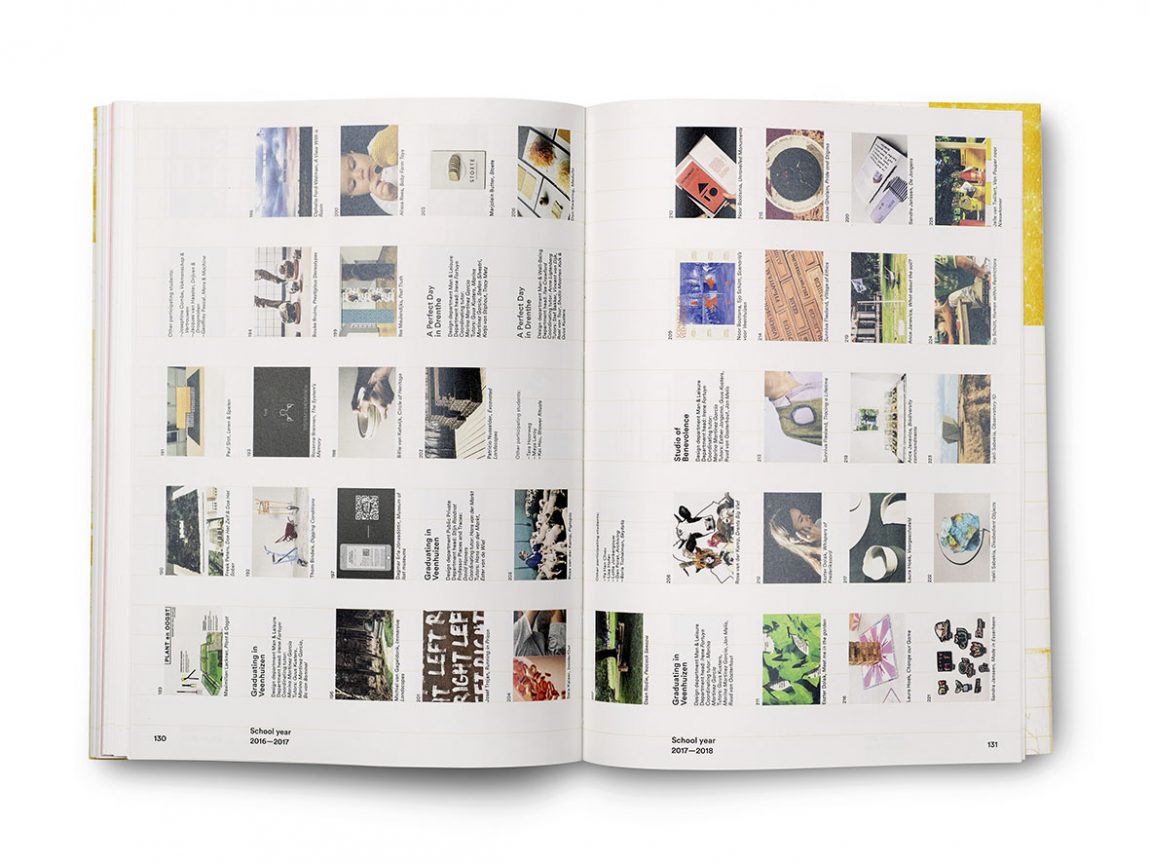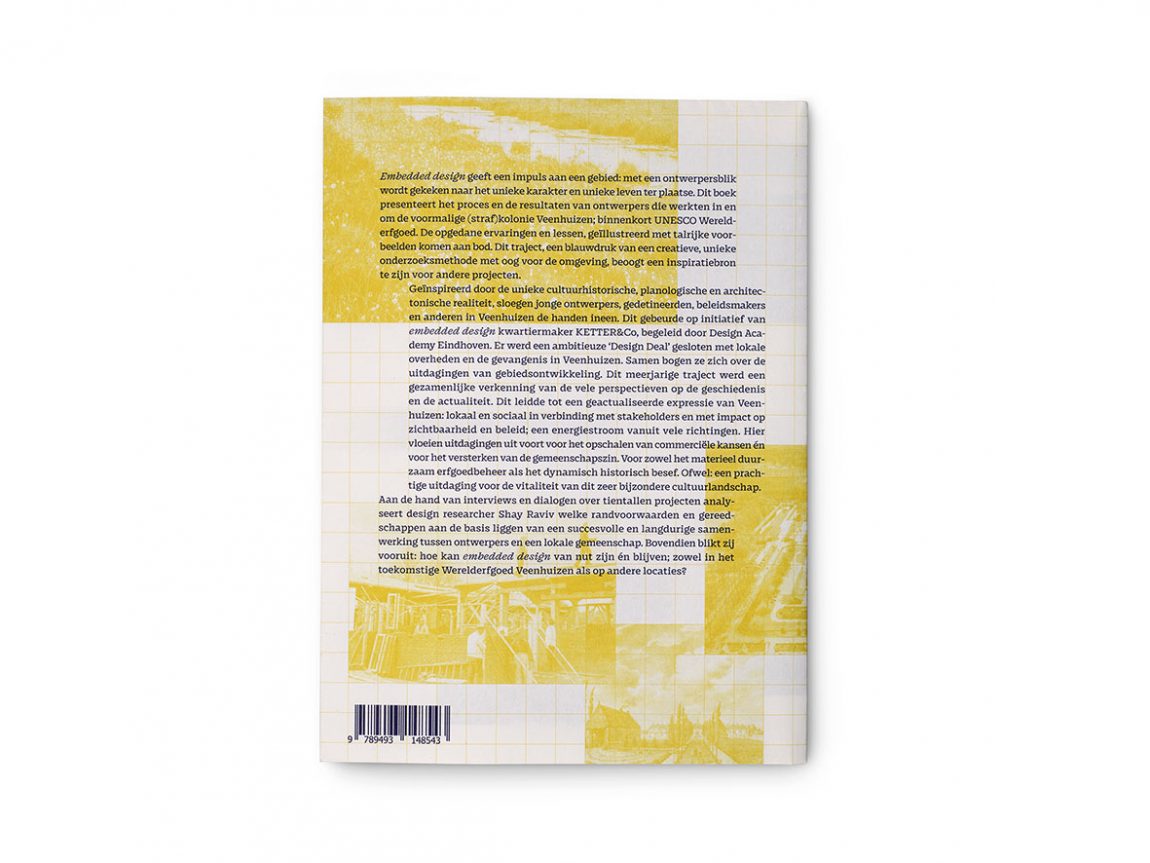 PEOPLE INVOLVED IN THIS PROJECT AND ALL THE ROLES THESE PEOPLE EVER HAD IN ONOMATOPEE PROJECTS