Graphic Design in the Post-Digital Age
A survey of practices fuelled by creative coding
Publication
Onomatopee 215, Demian Conrad, Rob van Leijsen, David Héritier, 2021
Graphic Design in the Post-Digital Age
A survey of practices fuelled by creative coding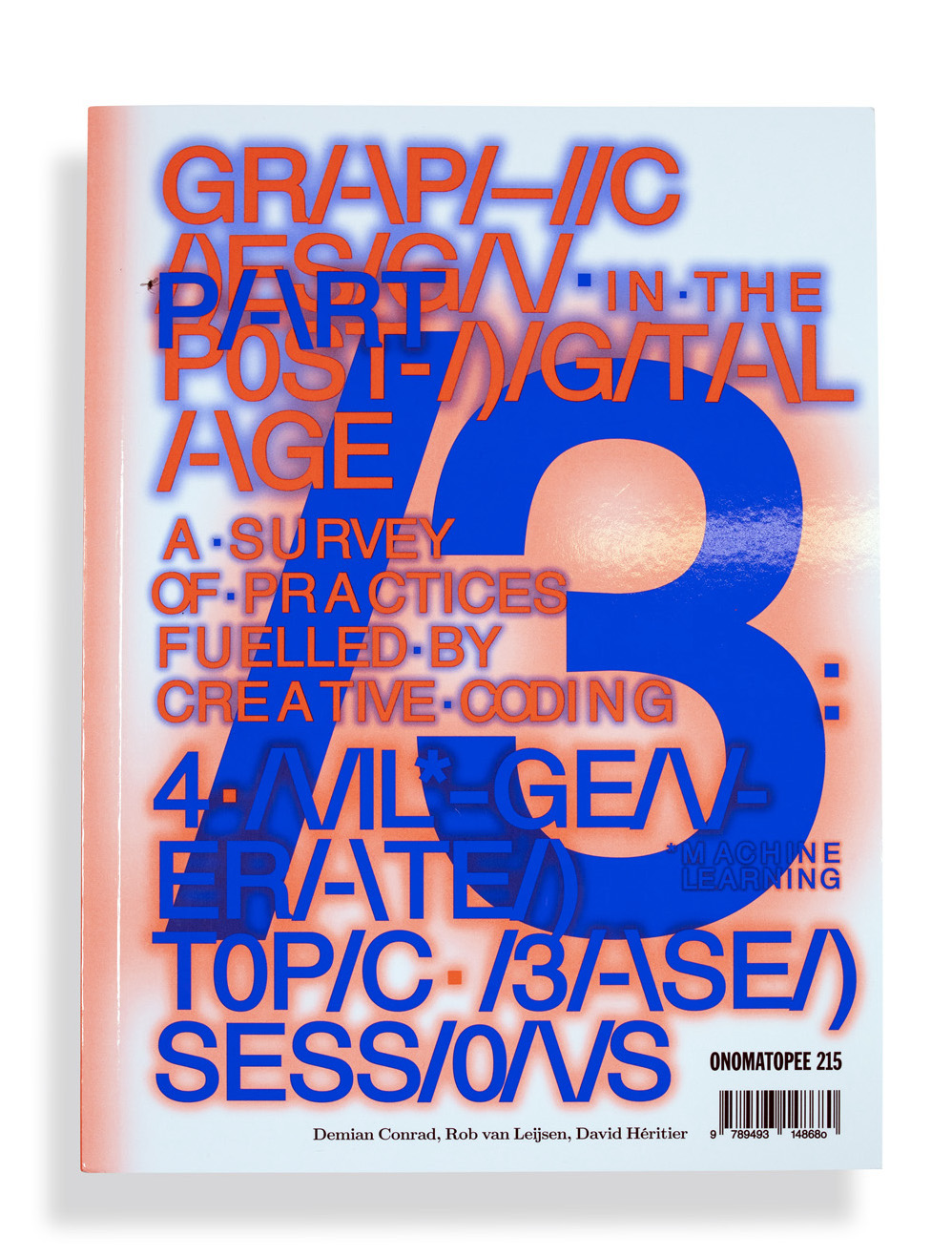 € 24
Sold out
Graphic Design in the Post-Digital Age examines the challenges and opportunities in the wake of the rapid rise of creative coding within a growing community of designers opting to make their own design tools. This comprehensive overview covers educational approaches in design programs and the historic and economic contexts of programming in graphic design, as well as the implications surrounding the integration of coding with design. The book includes over twenty interviews in which major figures in design reflect upon the ways in which coding has innovated and transformed their design practice and strategies, and the directions it will take in the future.
Introduction text by Demian Conrad, with an essay by Silvio Lorusso, and interviews by Demian Conrad and Rob van Leijsen with Dimitri Jeanottat (CH), Ted Davis (US), Urs Hofer (CH), Jeroen Barendse (NL), Casey Reas (US), Yehwan Song (KR), Luuse / Marianne Plano + Léonard Mabille (FR/BE), Sarah Garcin (FR), Tancrède Ottiger (CH), Jürg Lehni (CH), Loraine Furter (CH), Raphael Bastide (FR), Petr van Blokland (NL), Dinamo / Fabian Harb + Fabiola Mejía (CH), Johnson/Kingston / Ivan Weiss + Michael Kryenbühl (CH), Eurostandard / Pierrick Brégeon + Ali-Eddine Abdelkhalek (CH), Zach Lieberman (US), Samuel Weidmann (CH), Erik van Blokland (NL), Studio Dumbar / Sander Sturing and Stan Haanappel (NL), Émilie Pillet (CH) and Dia Studio / Mitch Paone (US).
Editorial and research team: Demian Conrad, Rob van Leijsen, David Héritier, Aviva Cashmira, Nicolas Nova, Anthony Masure, Daniel Sciboz
Type

Softcover

Dimensions

155 x 210 mm / 6.1 x 8.27 inch portrait

Pages

608

ISBN

978-94-93148-68-0
Editor

Demian Conrad, Rob van Leijsen, David Héritier

Author

Demian Conrad, Silvio Lorusso

Graphic

Johnson/Kingston (Ivan Weiss, Michael Kryenbühl, Massimiliano Audretsch)
Language

English

Release date

20211023

Binding

softcover perfect binding

Paper

Profibulk 90g/m2 (inside) and Profibulk 300 g/m2 (cover)

Edition

2.000

Color

528 pages in K+2 PMS, 64 pages in CMYK + 2 PMS, cover K+2PMS

Printer

Musumeci, Quart (IT).

Font

LaTex. By default, LaTeX uses Computer Modern, a family of typefaces designed by Donald Knuth for use with TeX. It contains serif, sans serif, and monospaced fonts, each available in several weights and optical sizes.

Image specs

74 full colour image, 87 black/white images

Details

Digital printing on three sides of the book block.
Editorial Coordinator

David Héritier

Onomatopee project manager

Freek Lomme

Copy editor

Aviva Cashmira Kakar

Made possible by

Research Institute for Art and Design (IRAD), HEAD – Genève
more specs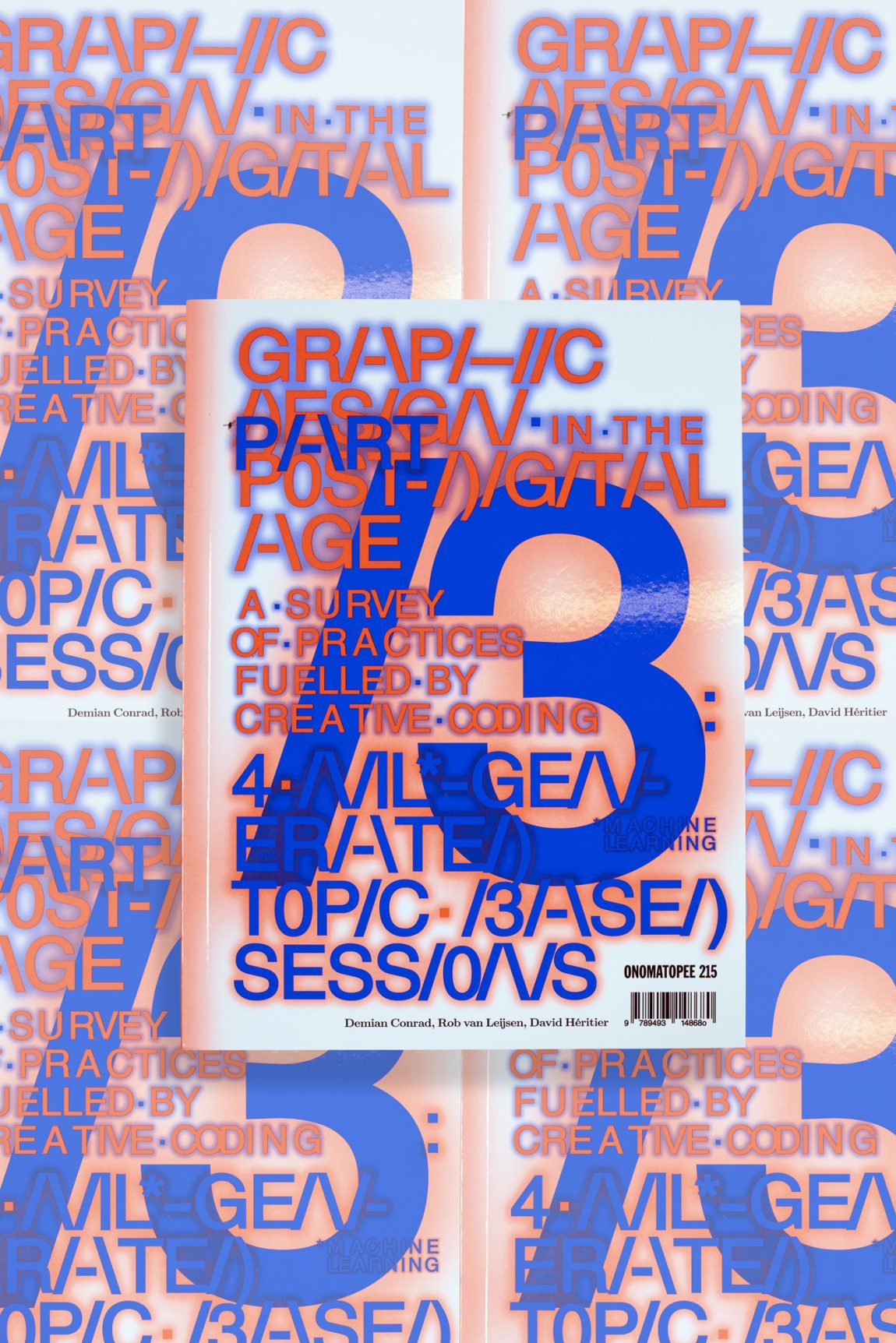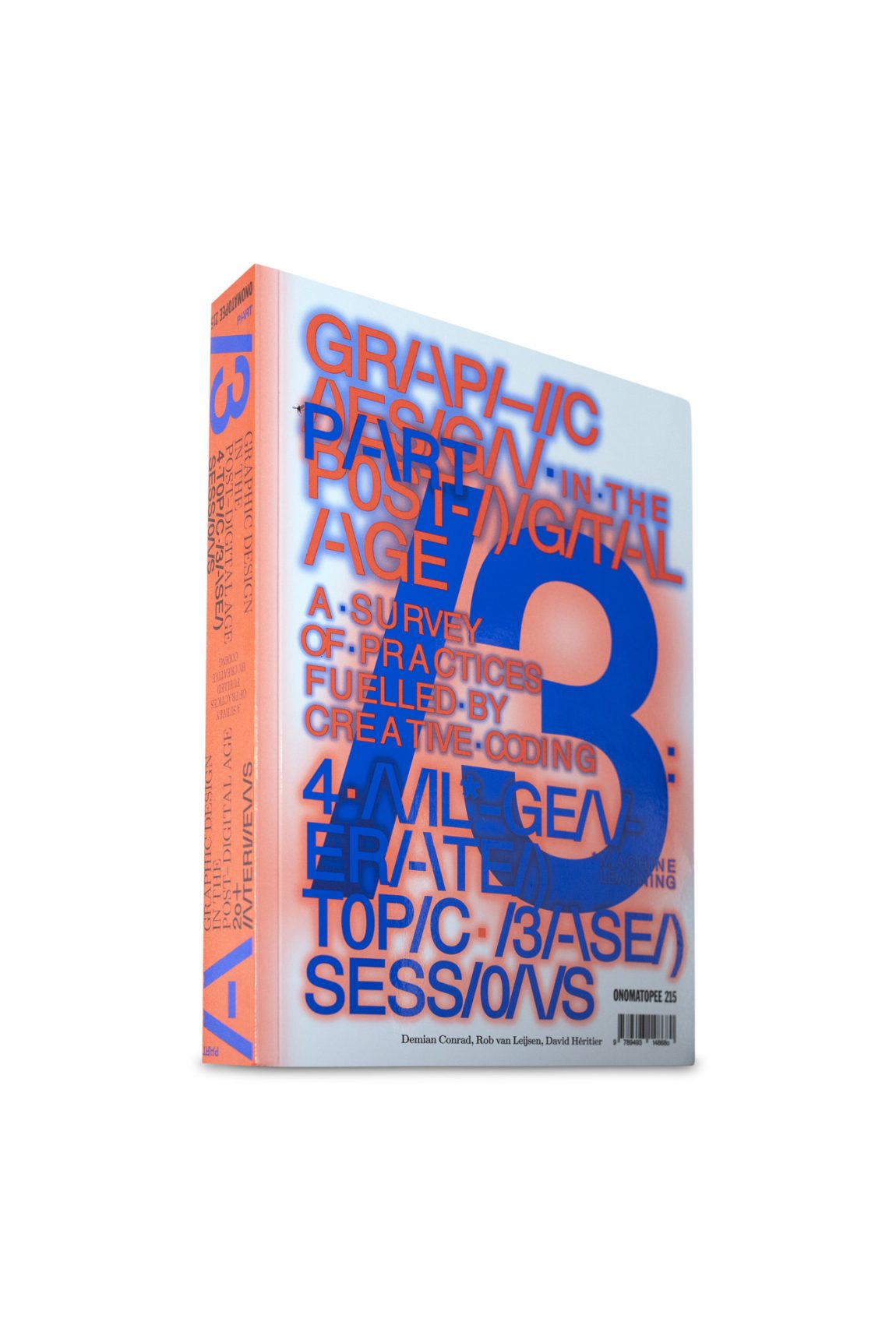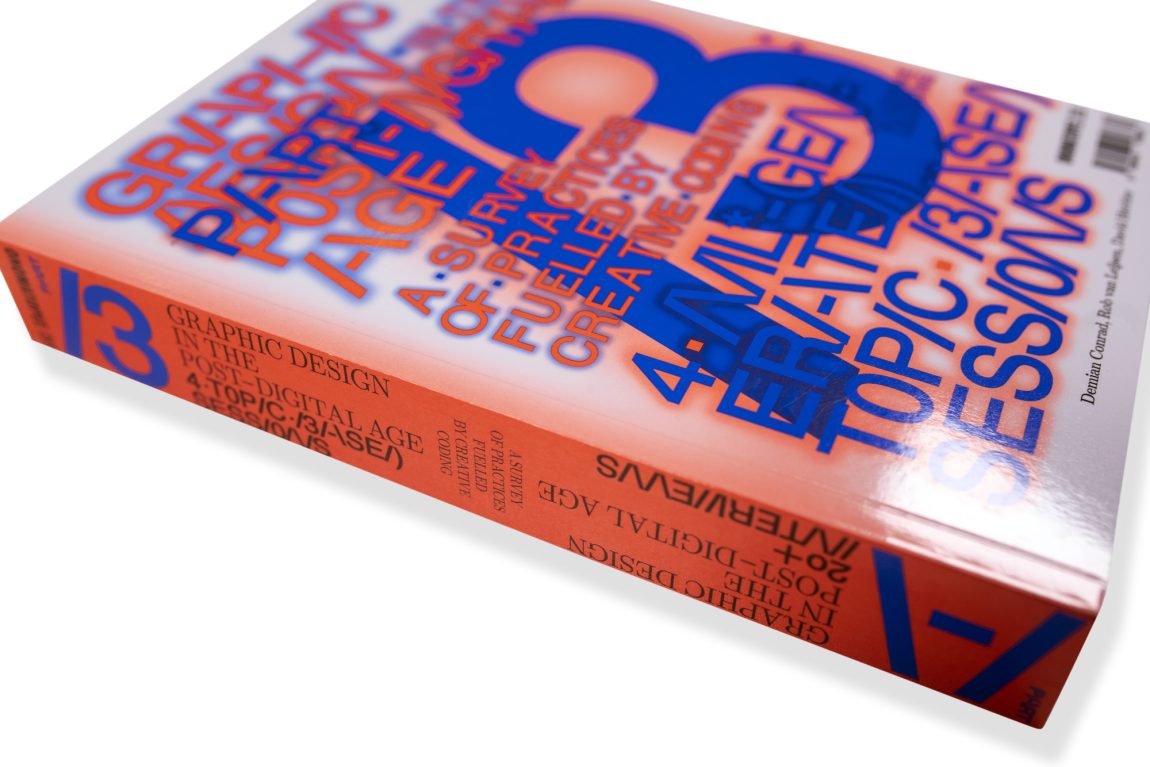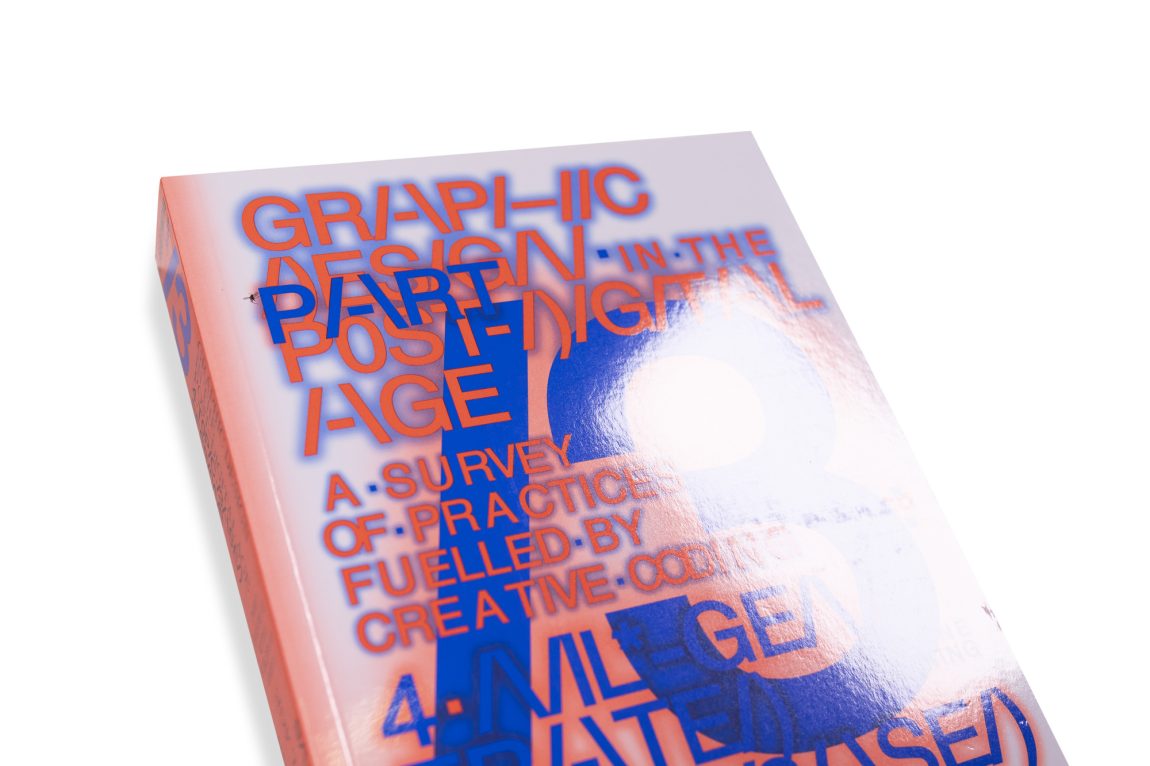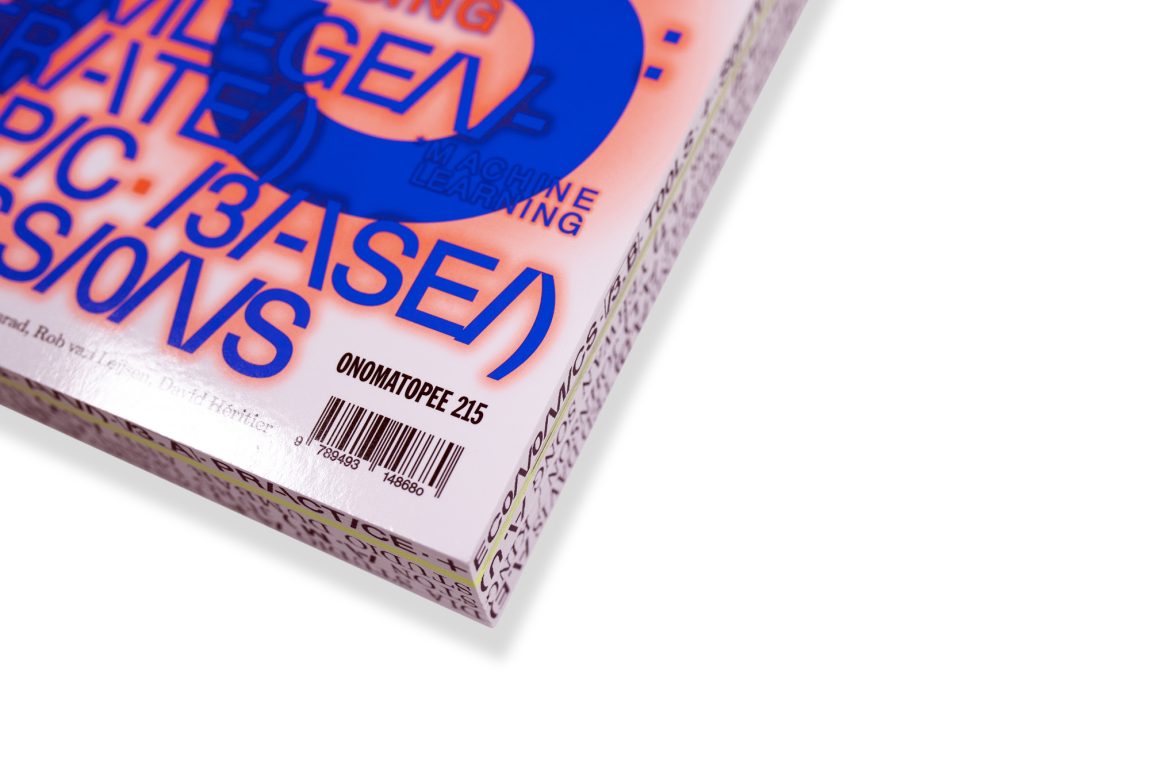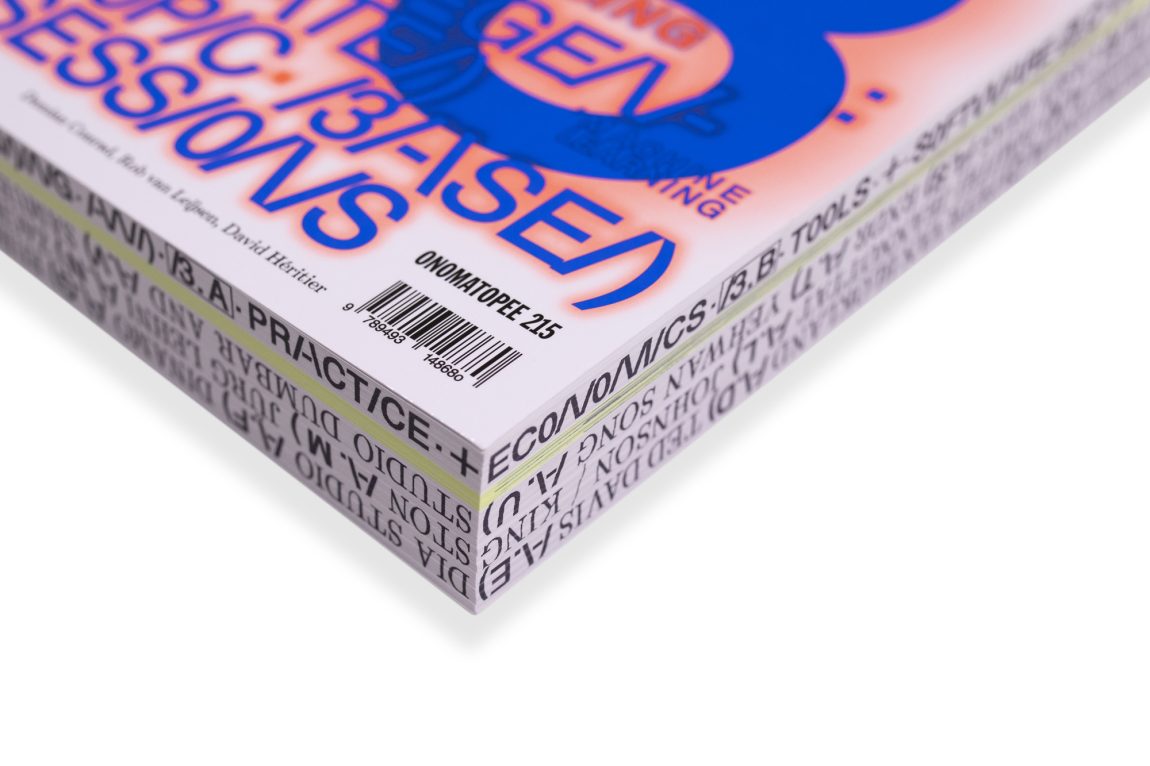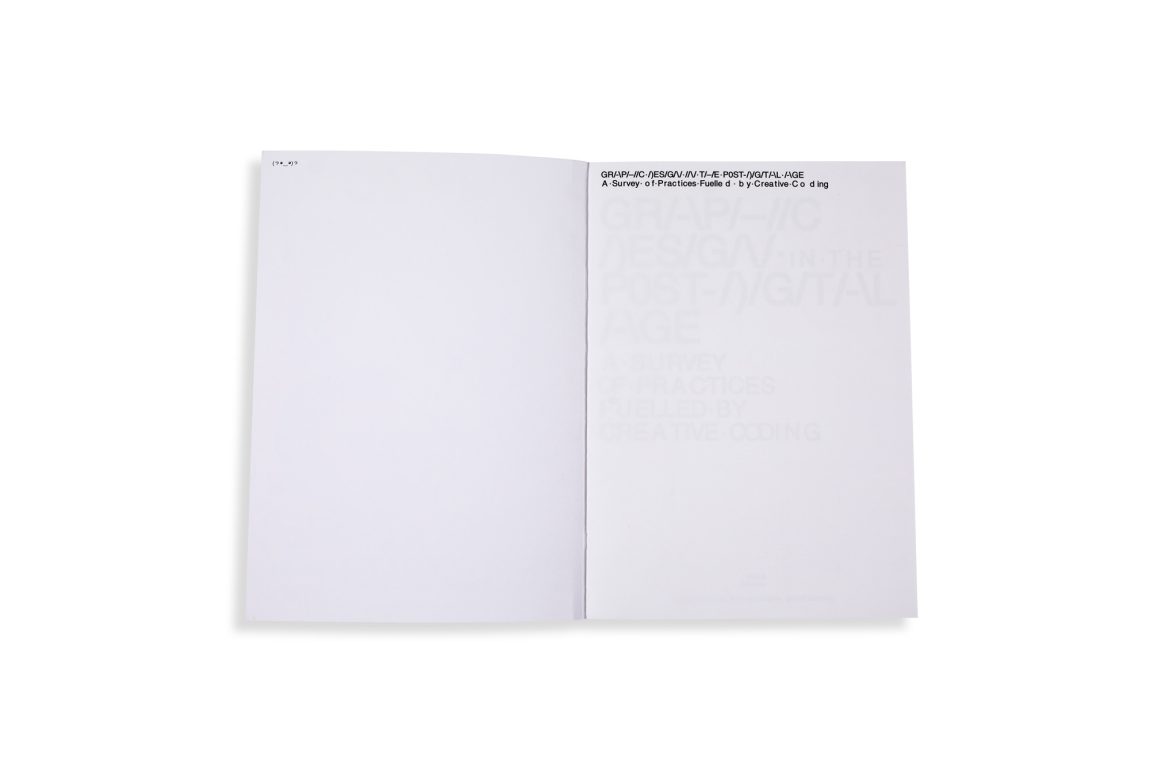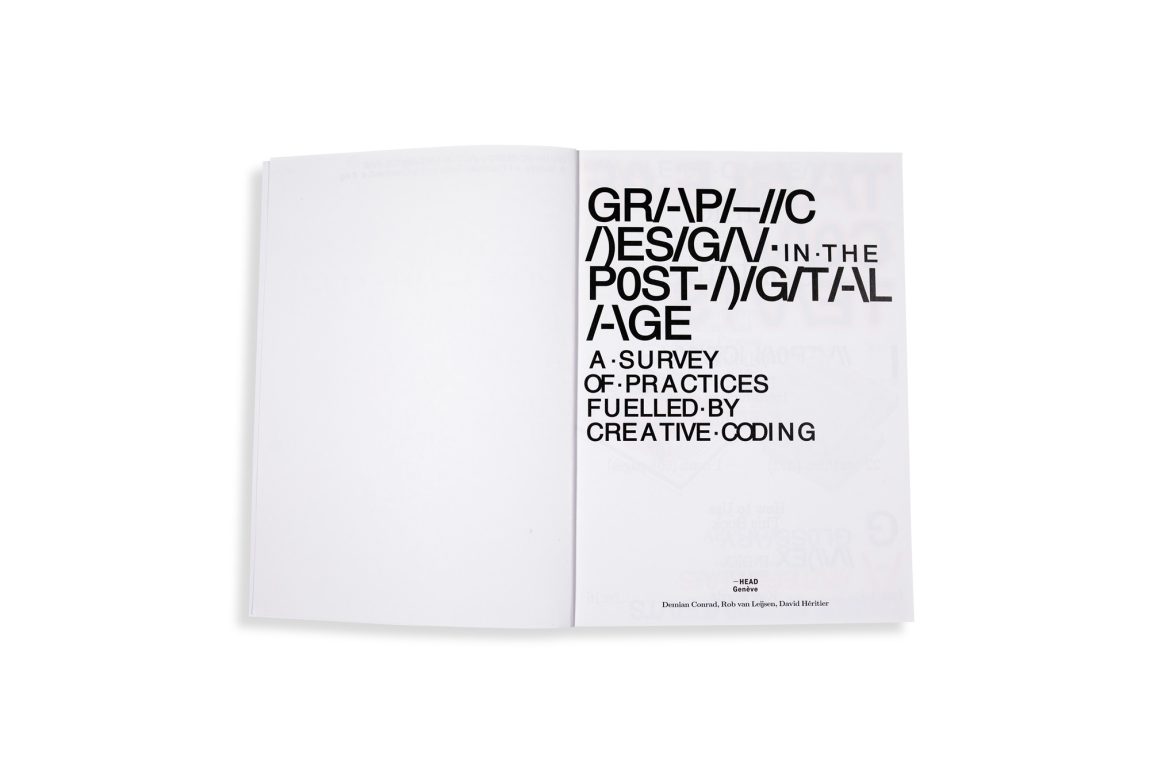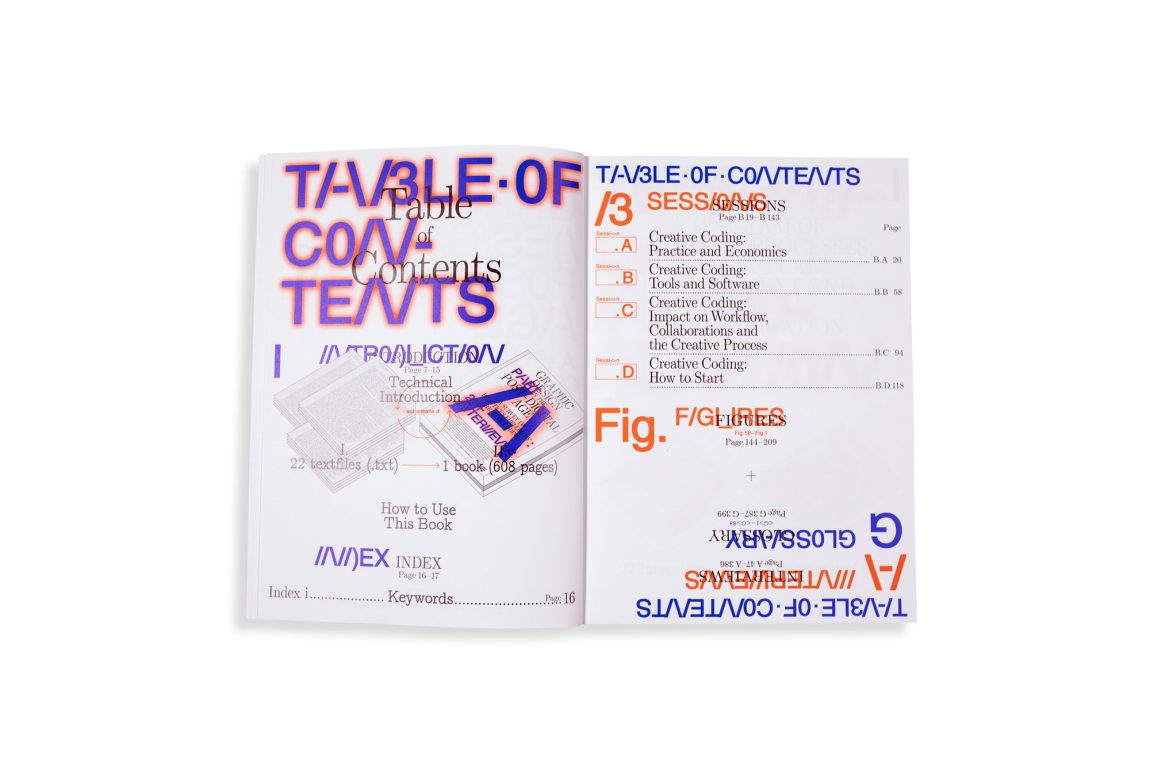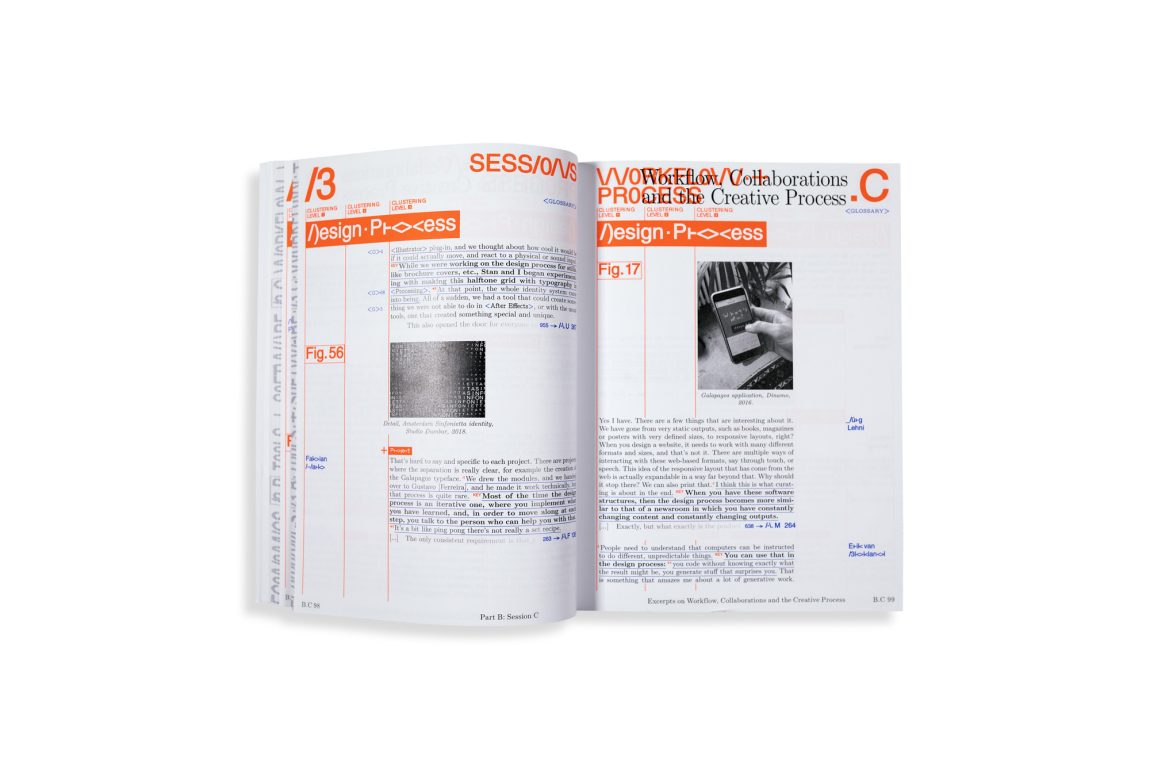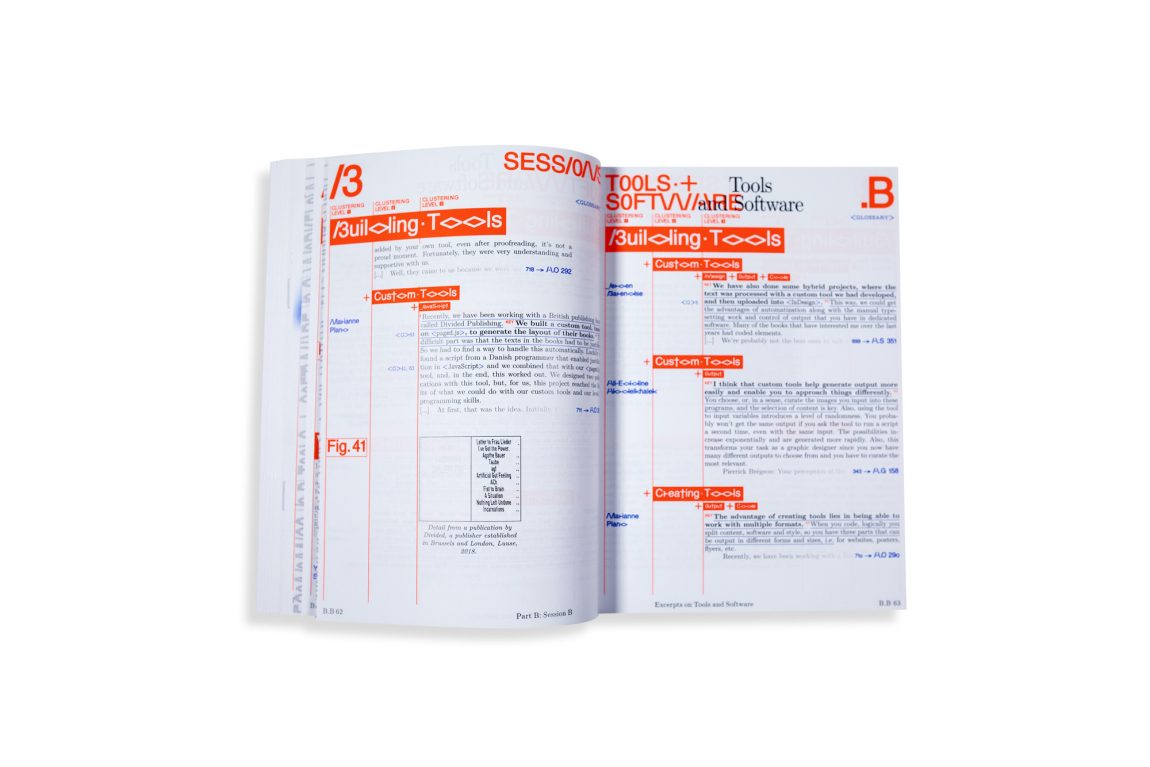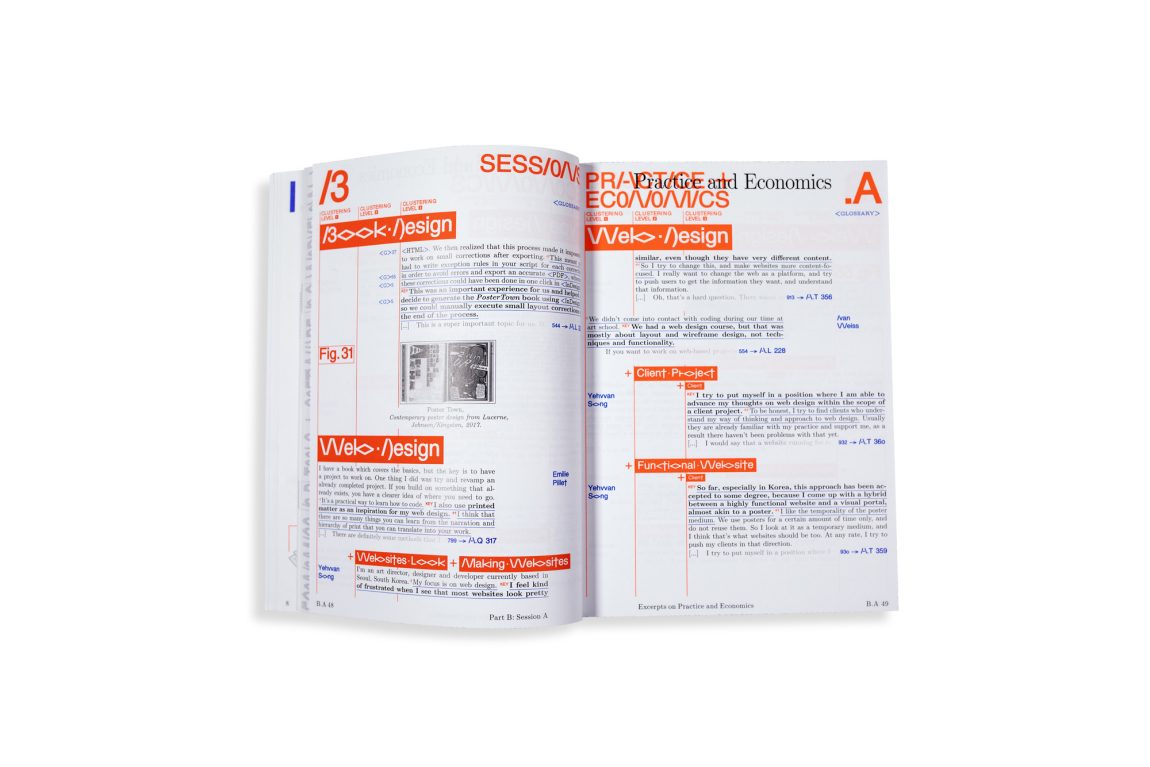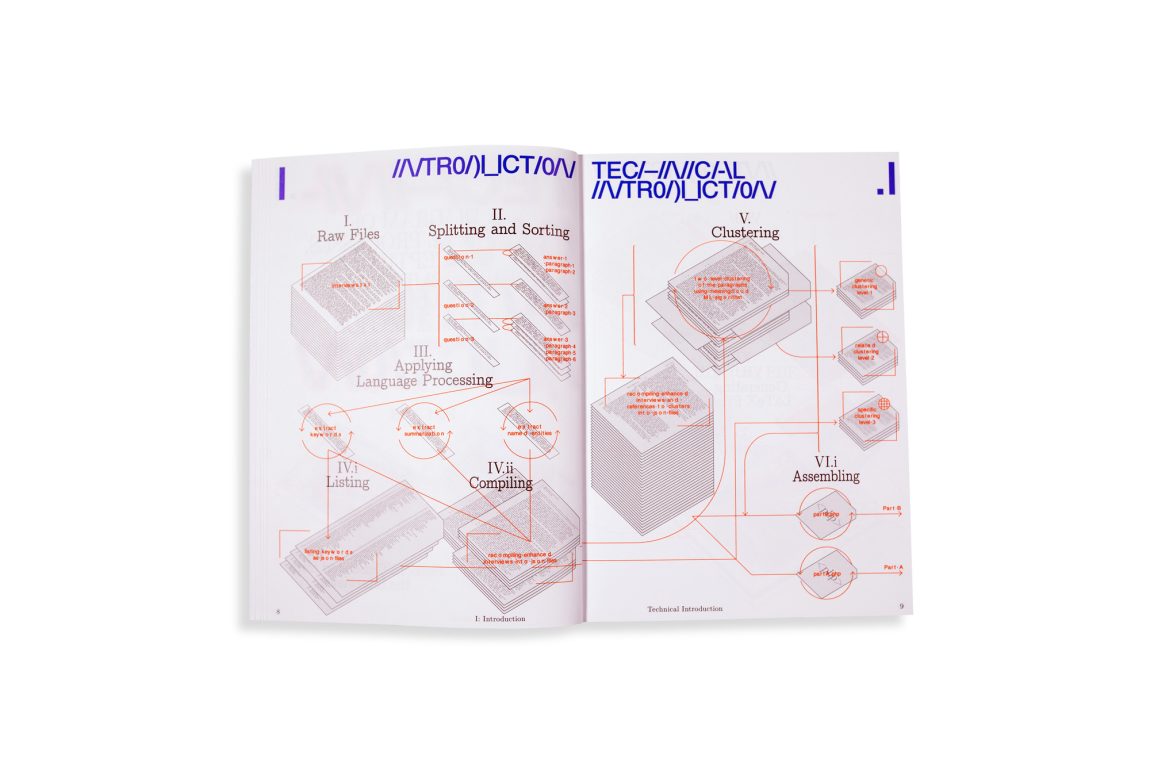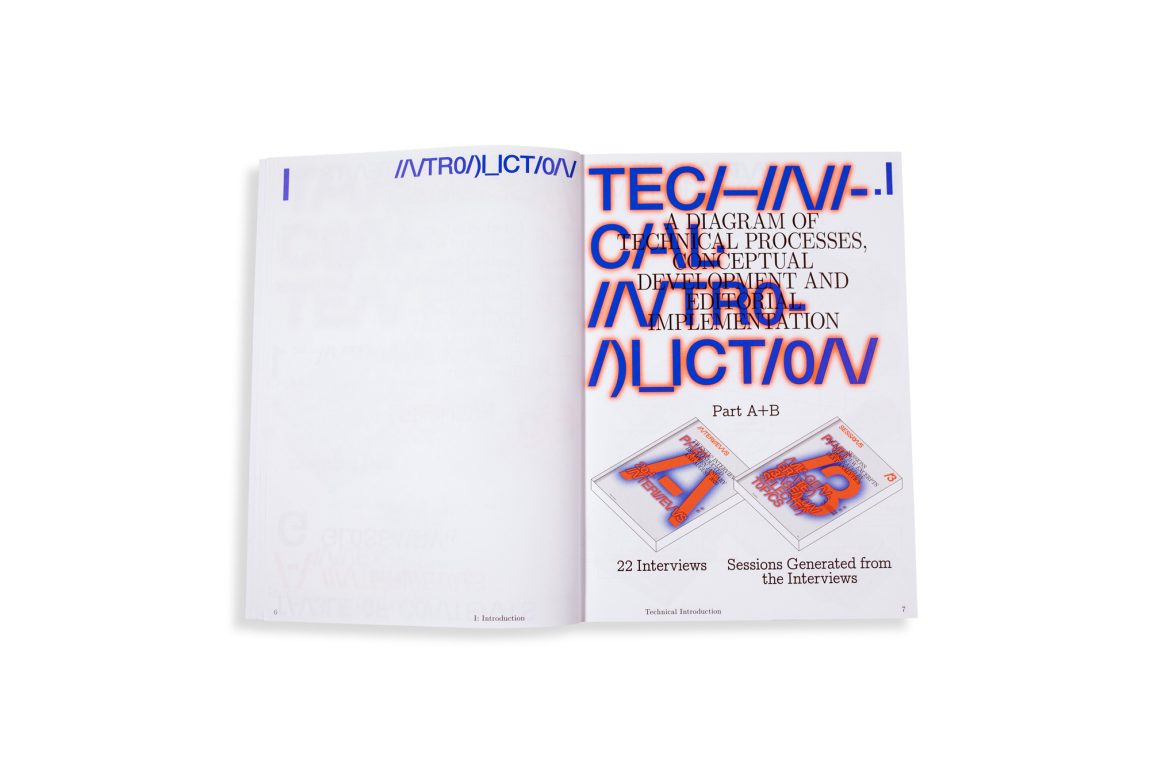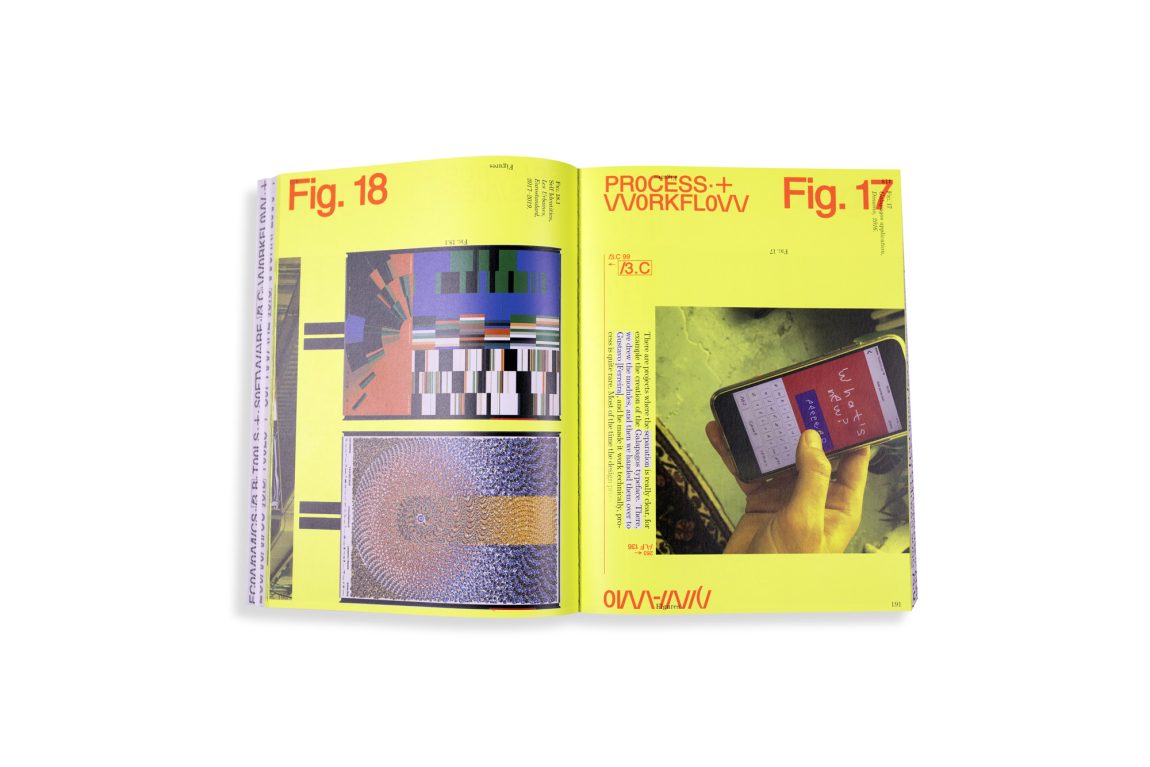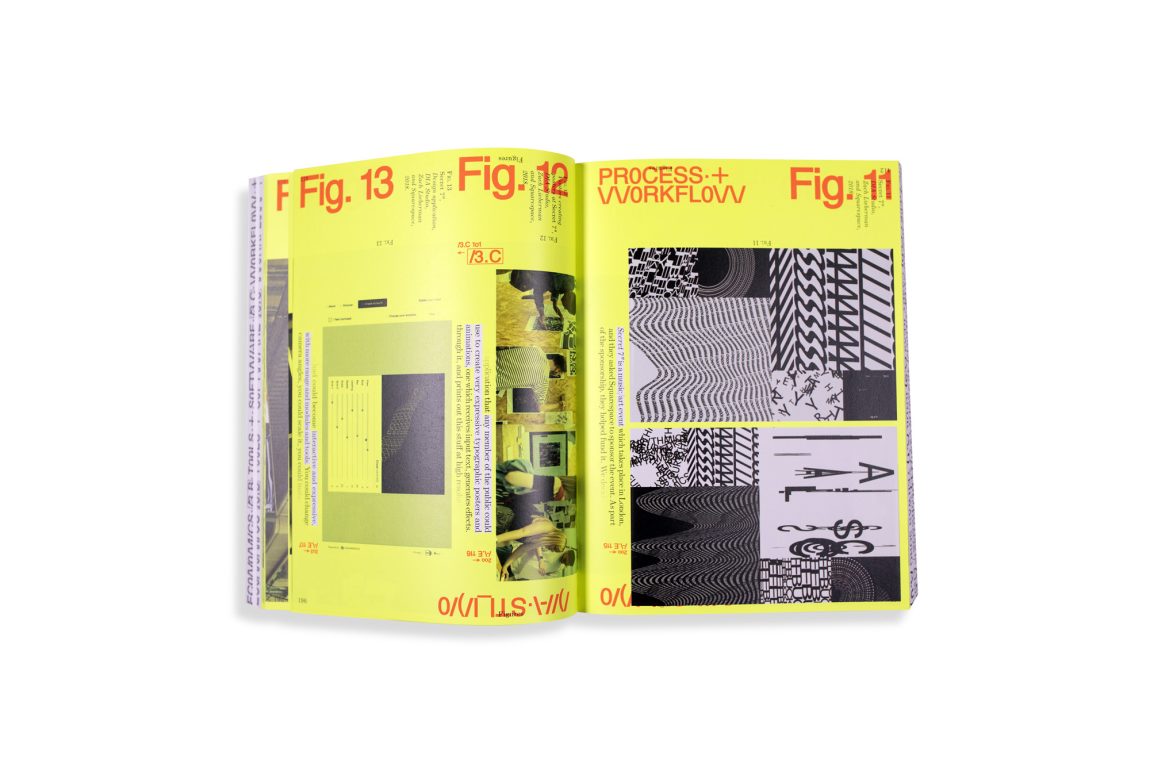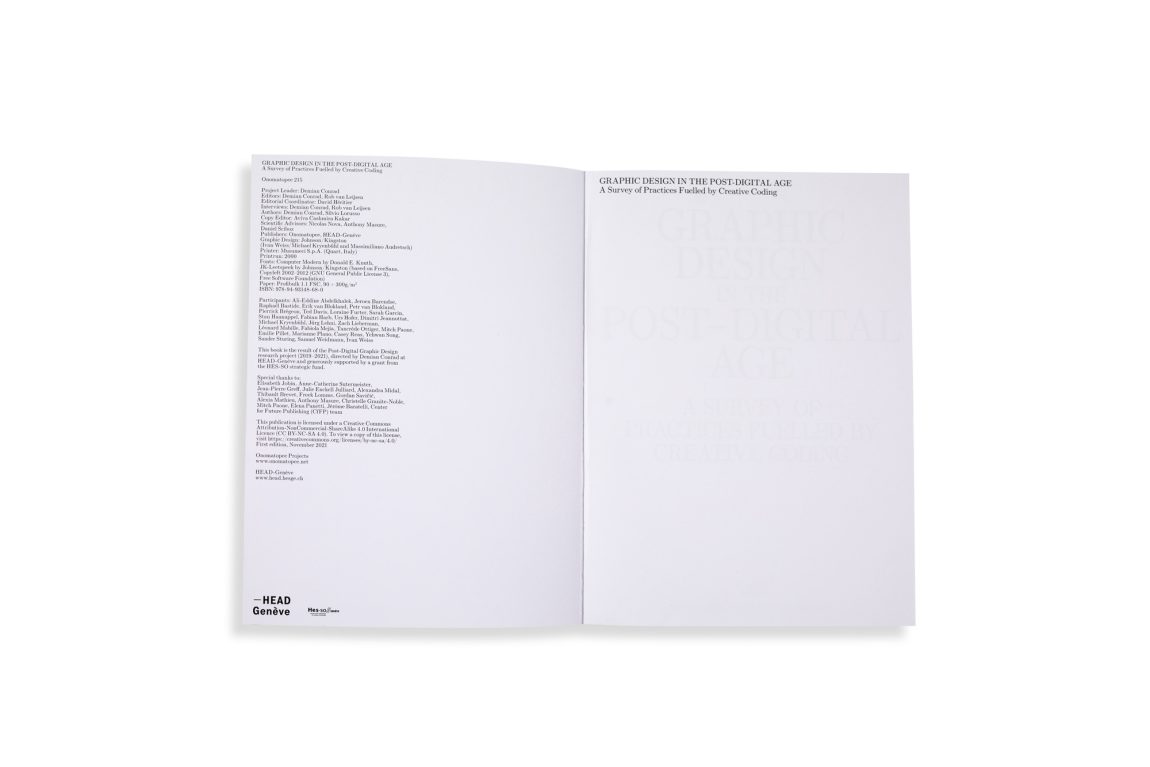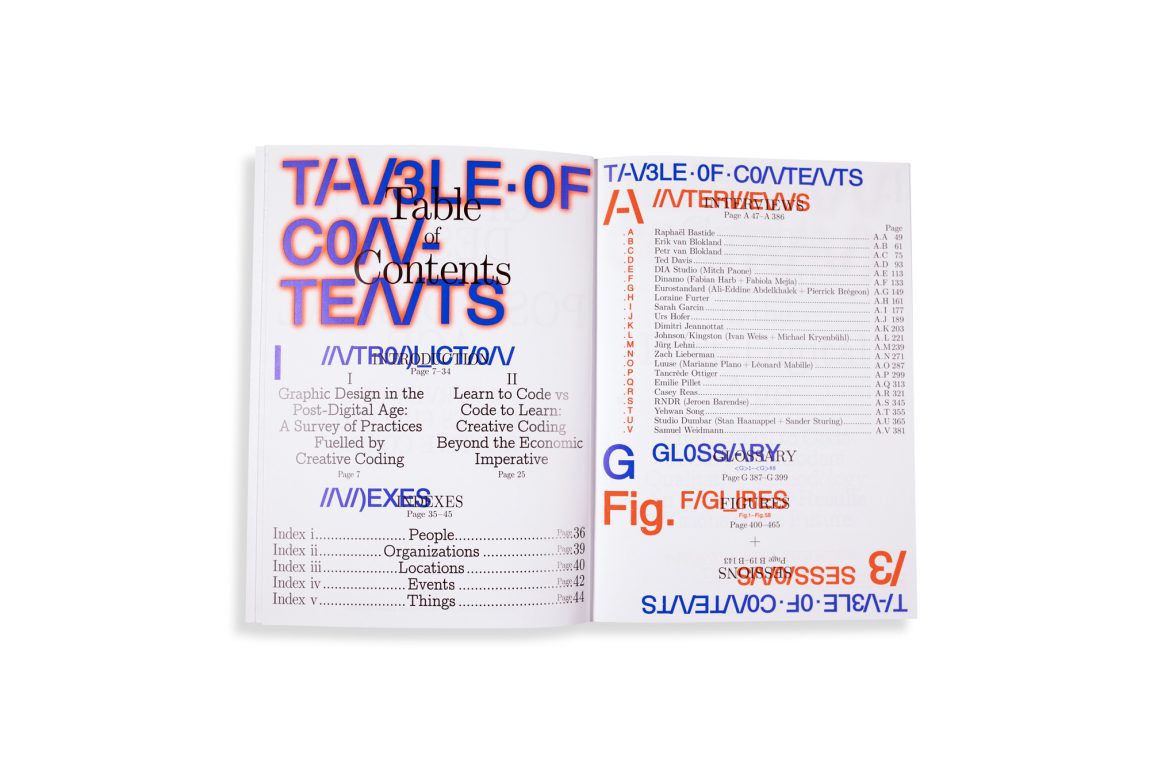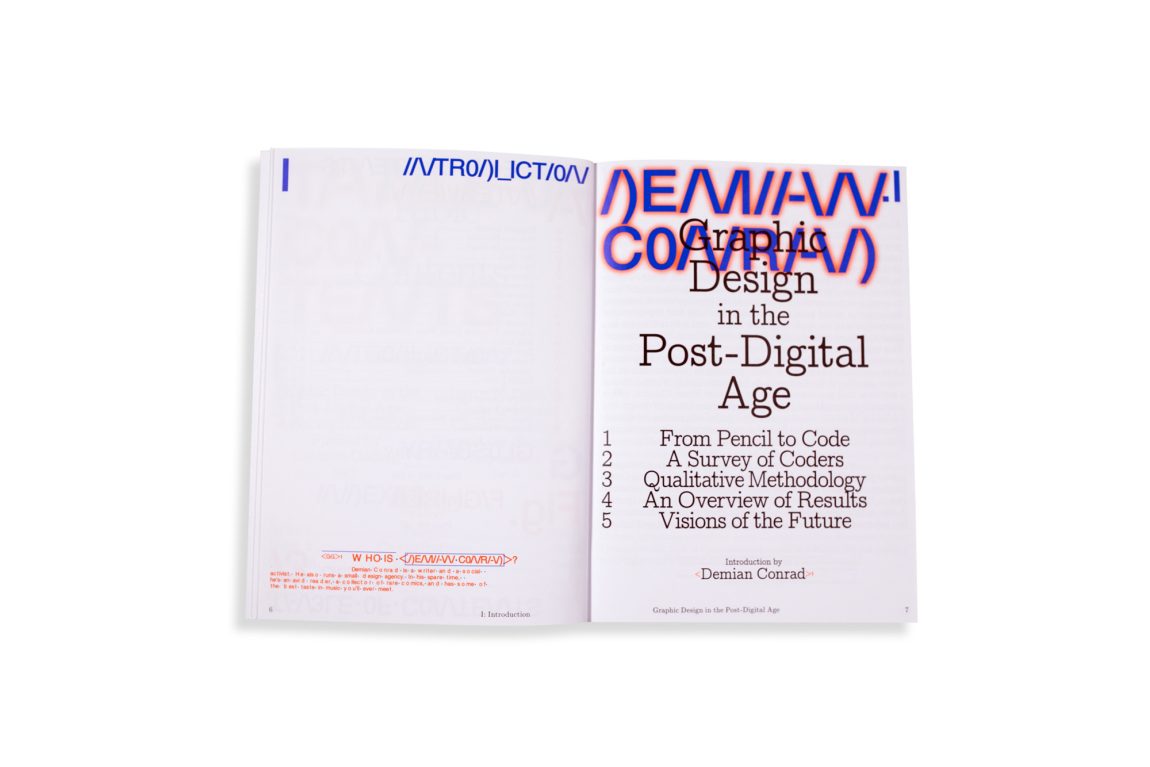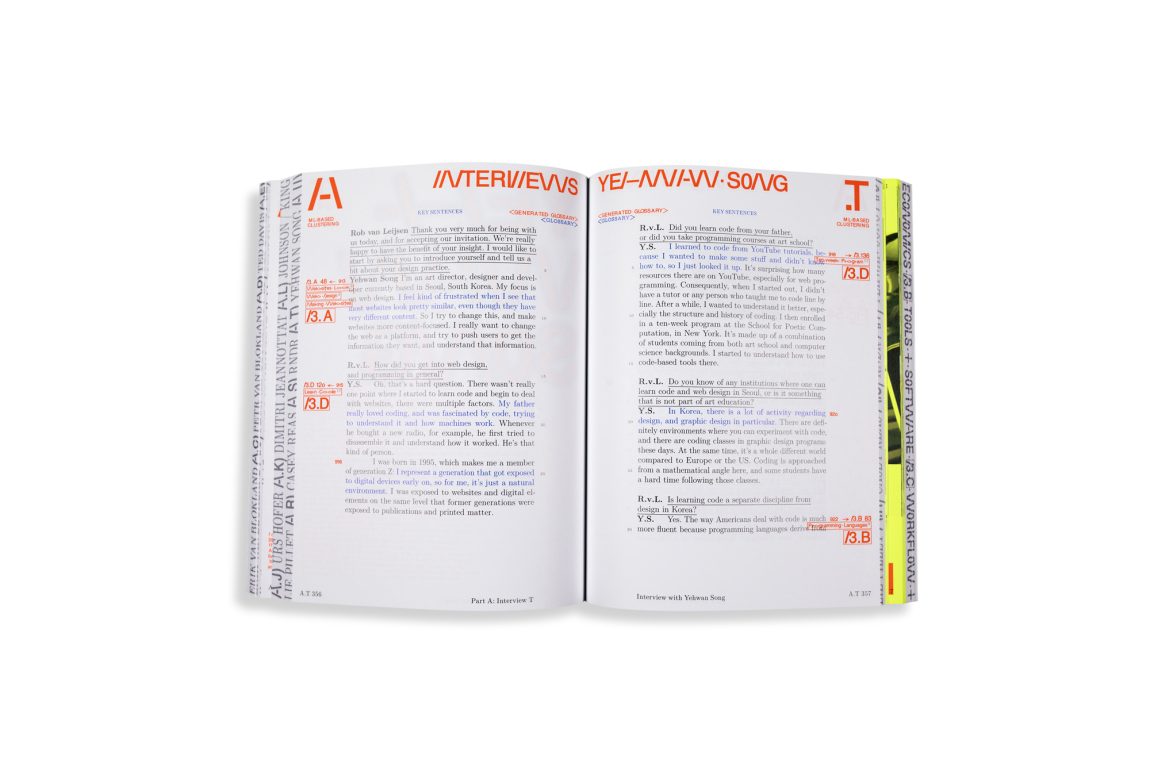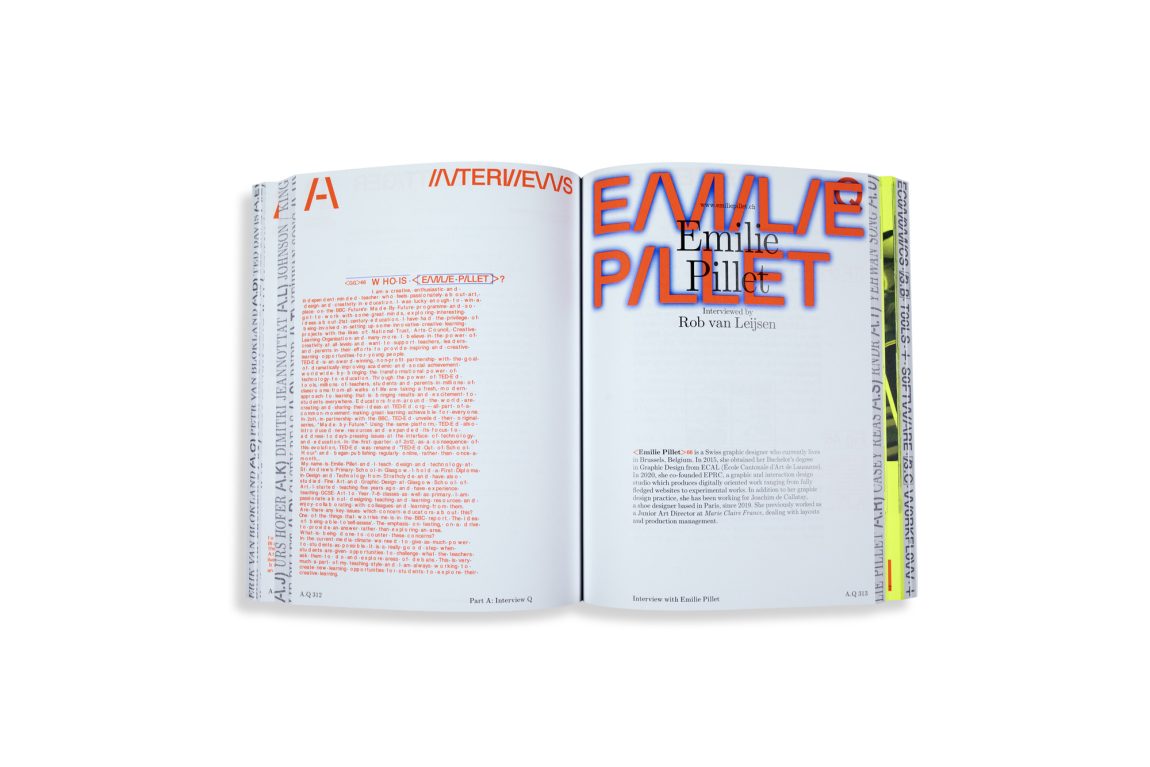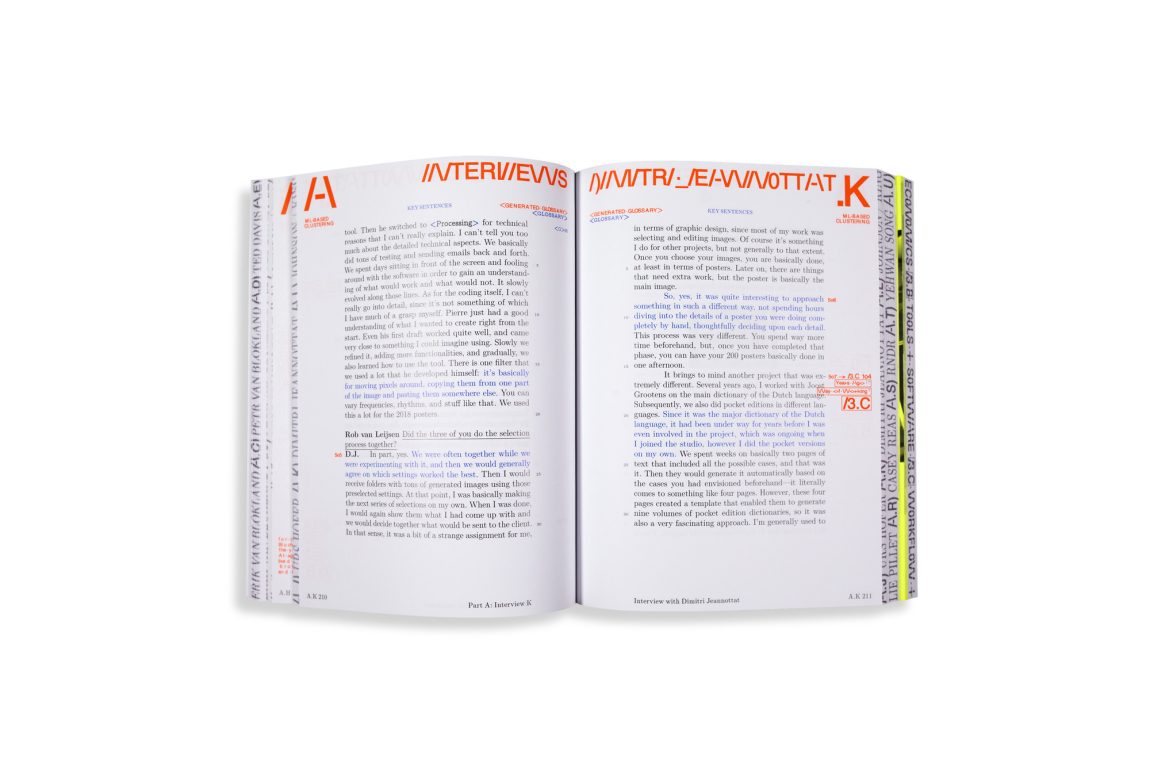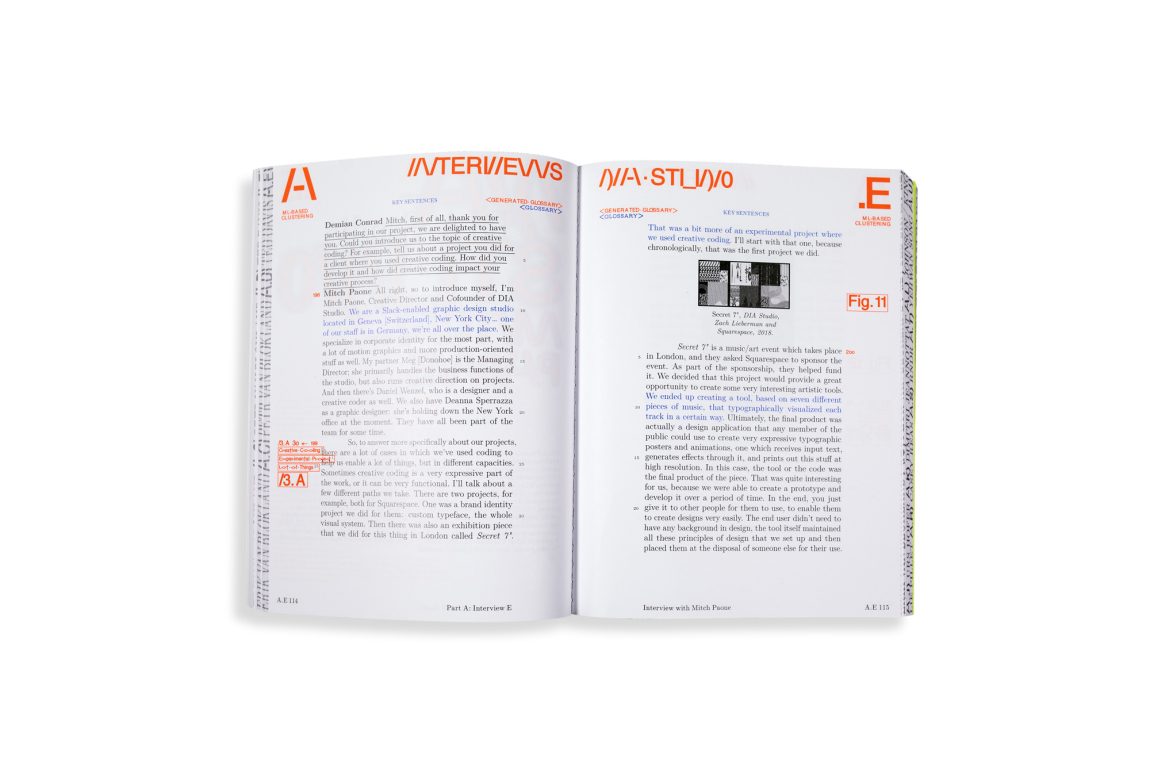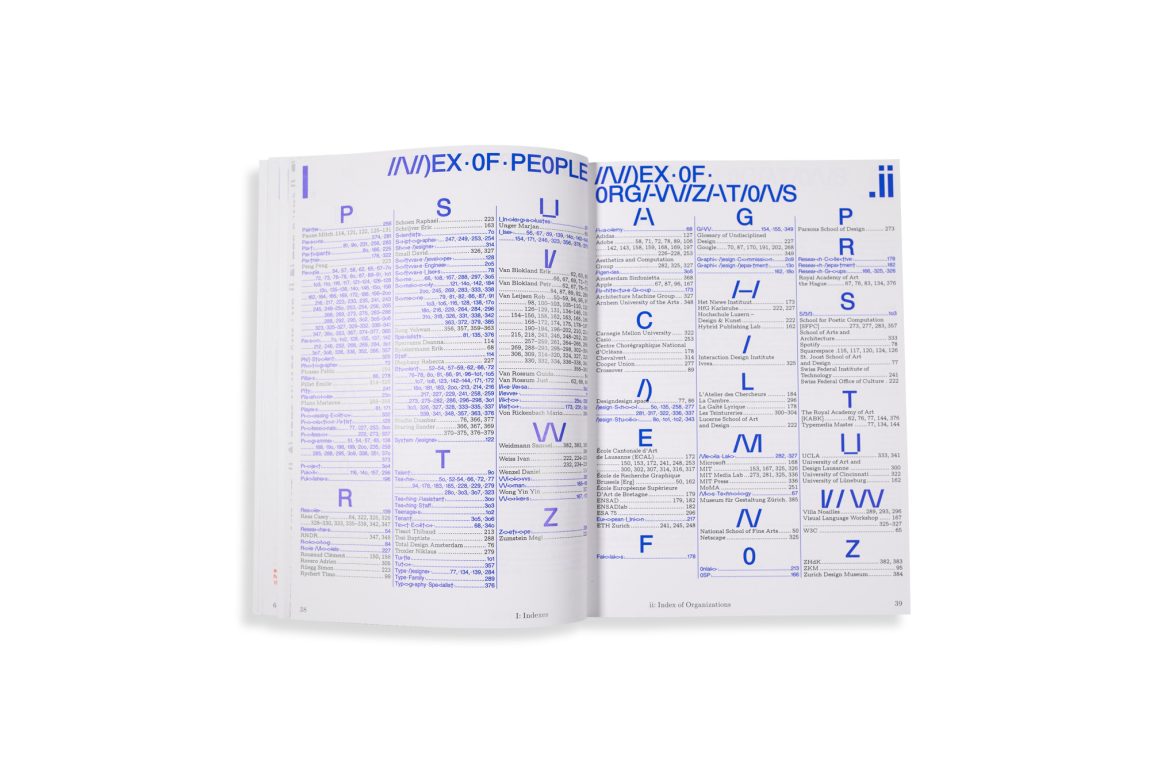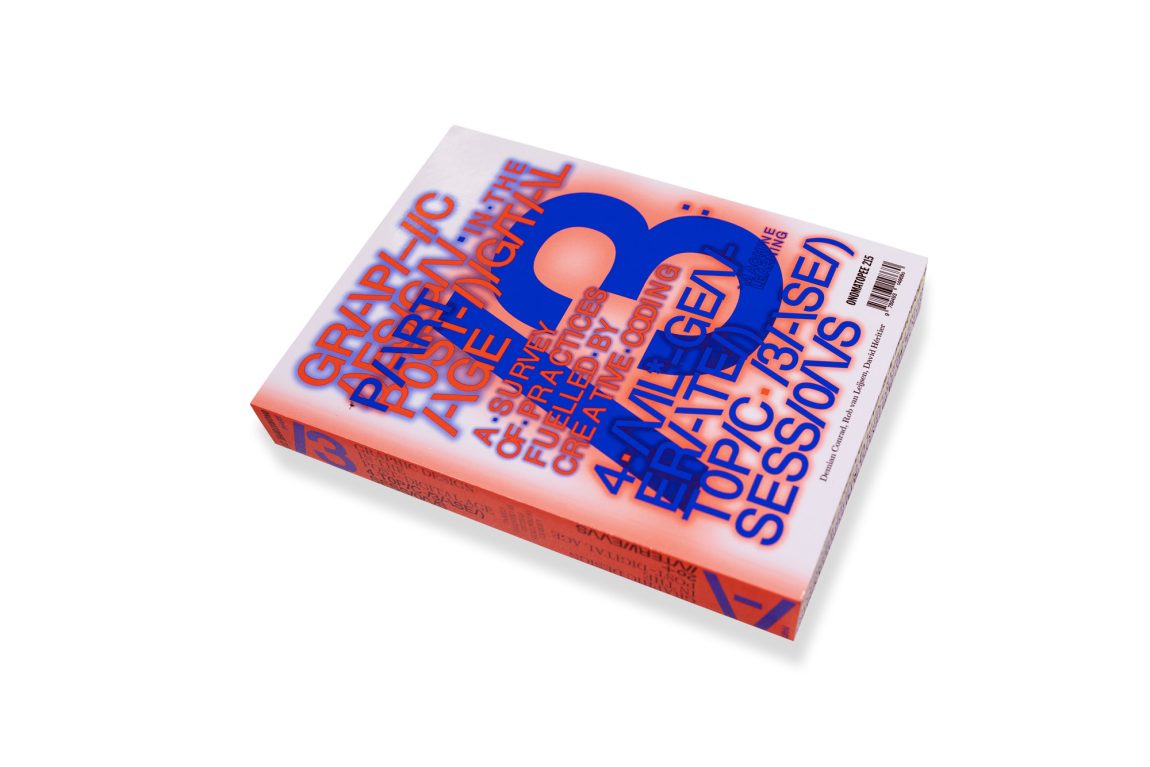 PEOPLE INVOLVED IN THIS PROJECT AND ALL THE ROLES THESE PEOPLE EVER HAD IN ONOMATOPEE PROJECTS