More
space rental,
risograph,
job vacancies
SPACE RENTAL
We rent out spaces, depending on availability, hour of the day, public/private meeting and so forth. Just email us.
RISOGRAPH
Please contact us to find out more about reserving and printing with our Riso.
Colours available are: red, blue, black, green, yellow, purple, flat gold and fluorescent pink.
Costs are 0,05 cents incl. VAT per print, 3 euro incl.VAT per master. Start up costs may vary depending on experience and our availability.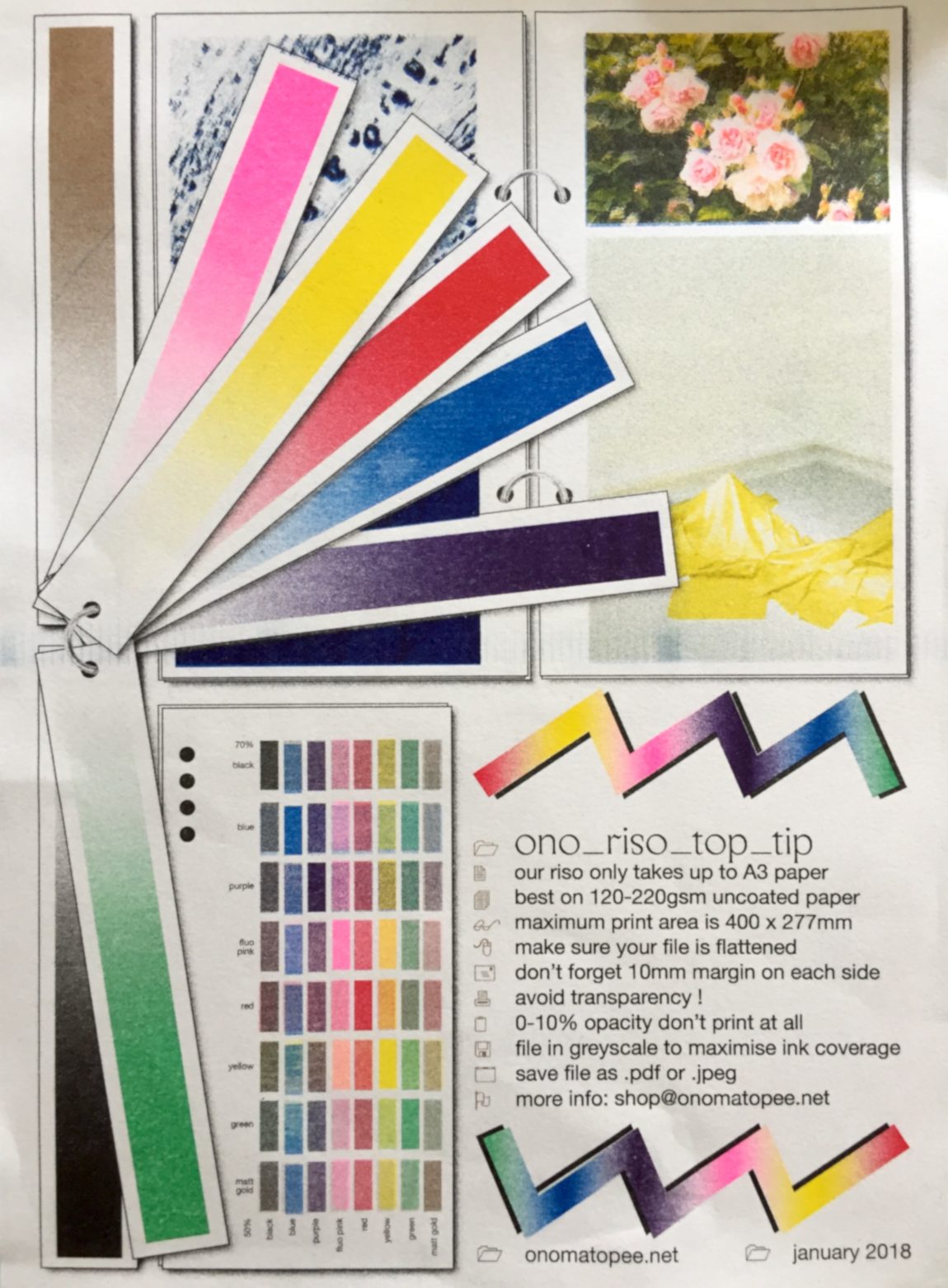 Job vacancies / vacatures