Publication
Onomatopee 165, Eric Schrijver, 2018
Copy This Book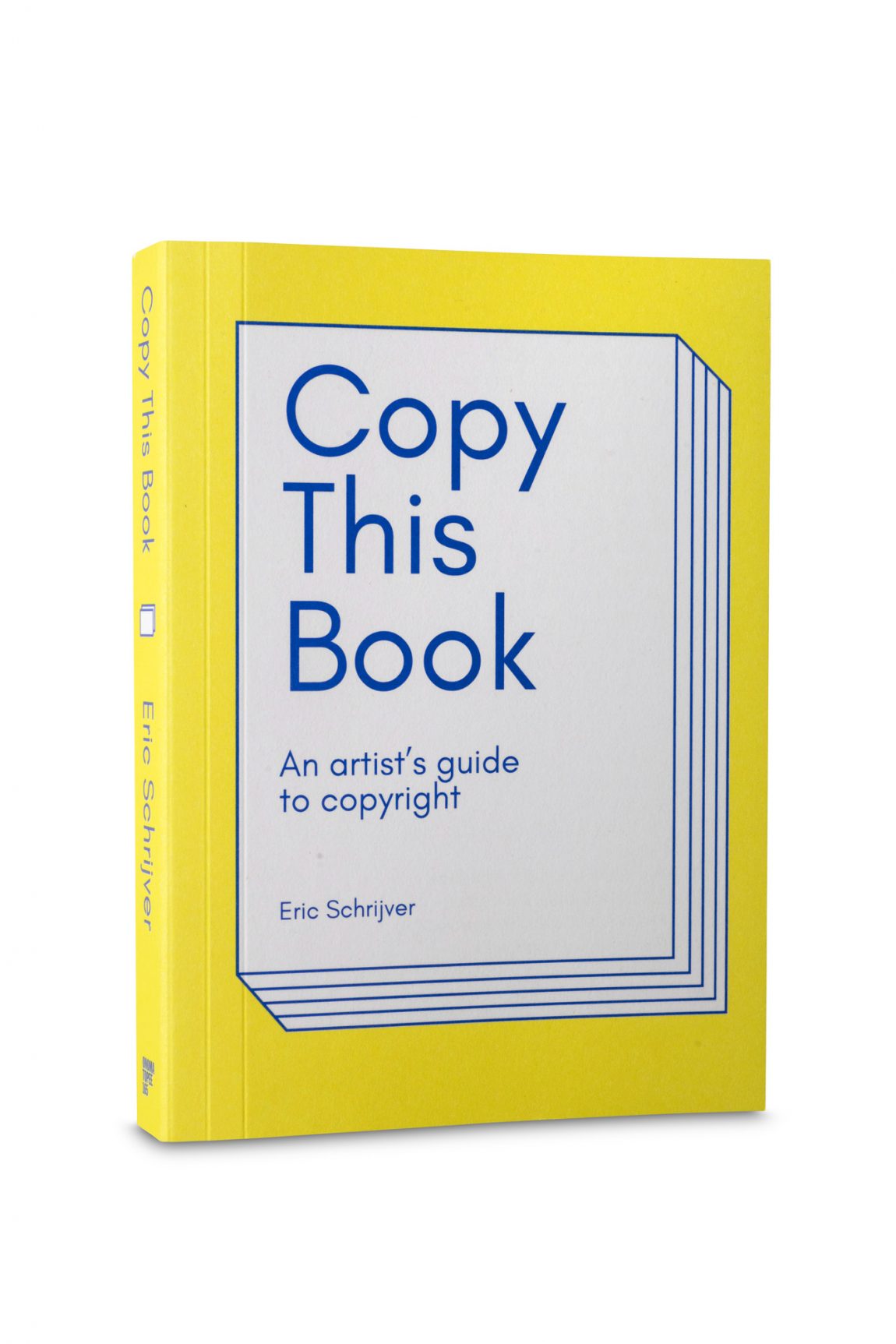 This book is an artist's guide to copyright, written for makers.  Both practical and critical, this book will guide you through the concepts underlying copyright and how they apply in your practice.
How do you get copyright? For what work? And for how long? How does copyright move across mediums, and how can you go about integrating the work of others? Because they get copyright too!
Copy this Book will detail the concepts of authorship and original creation that underlie our legal system. This way, it will equip you with the conceptual keys to participate in the debate on intellectual property today.
This sharp and useful book shines a light on the rights of all artists to protect—and share—their work. Eric Schrijver has produced an essential guide for navigating the new Commons and the old laws of copyright control.
— Ellen Lupton, curator and critic
Type

softcover

Dimensions

195 x 140 MM / 7.7 x 5.5 inches

Pages

192

ISBN

978-94-91677-93-9
Editor

Loraine Furter, Eric Schrijver

Author

Eric Schrijver

Graphic

Loraine Furter, Eric Schrijver
Binding

Sewn-glued

Paper

300 g/m2 Munken Print White 1.5 (cover), 115/g m2 Munken Print White 1.5 (inside pages)

Edition

1.000

Color

1/1 black + 1/1 PMS (inside pages ) Cover: 2/2 PMS; 1/0 Glossy Spot-UV

Printer

Printon, Tallin (EST)

Image specs

32 illustrations
Onomatopee project manager

Freek Lomme

Photography of the book

Blickfanger

Copy editor

Eleanor Ivory Weber. Legal Editor: Julien Cabay

Made possible by

Creative Industries Fund NL
more specs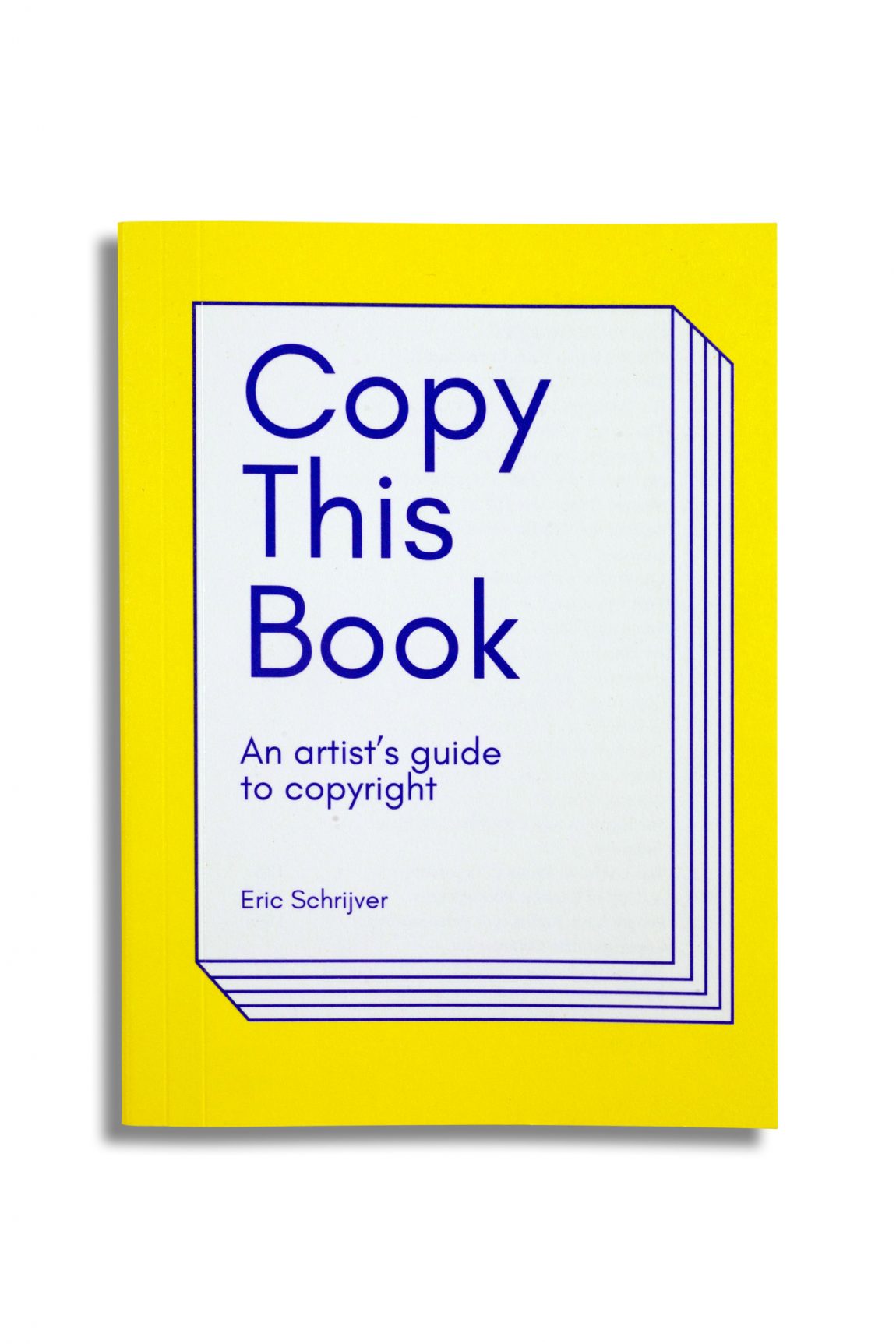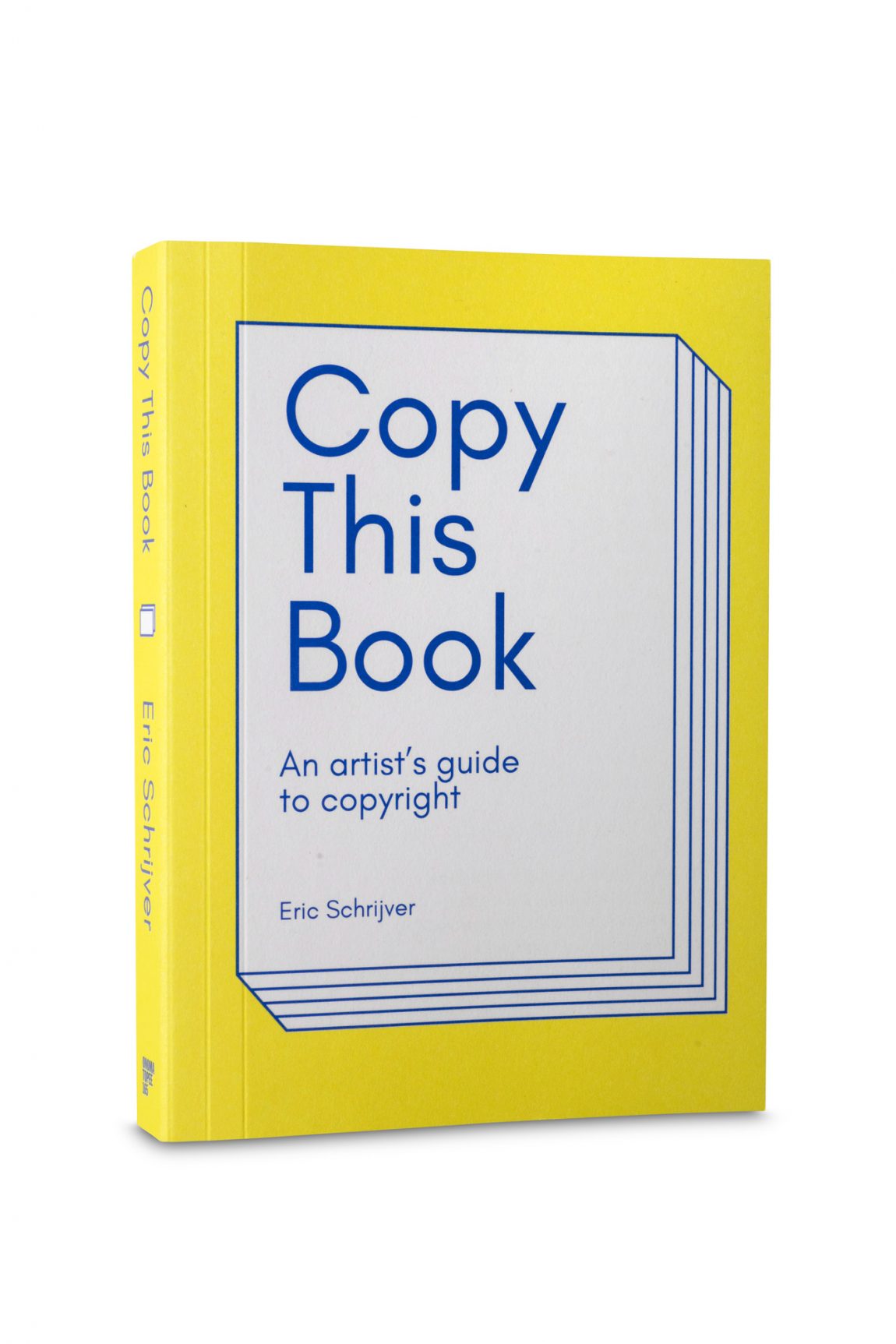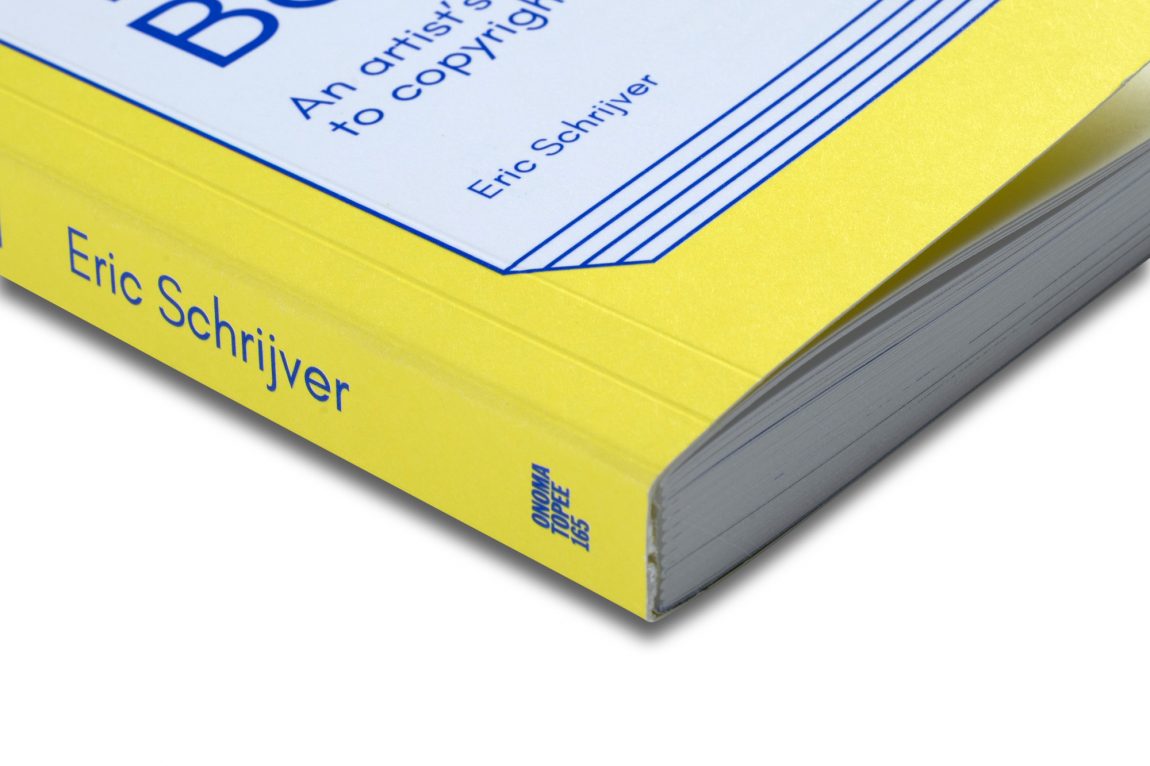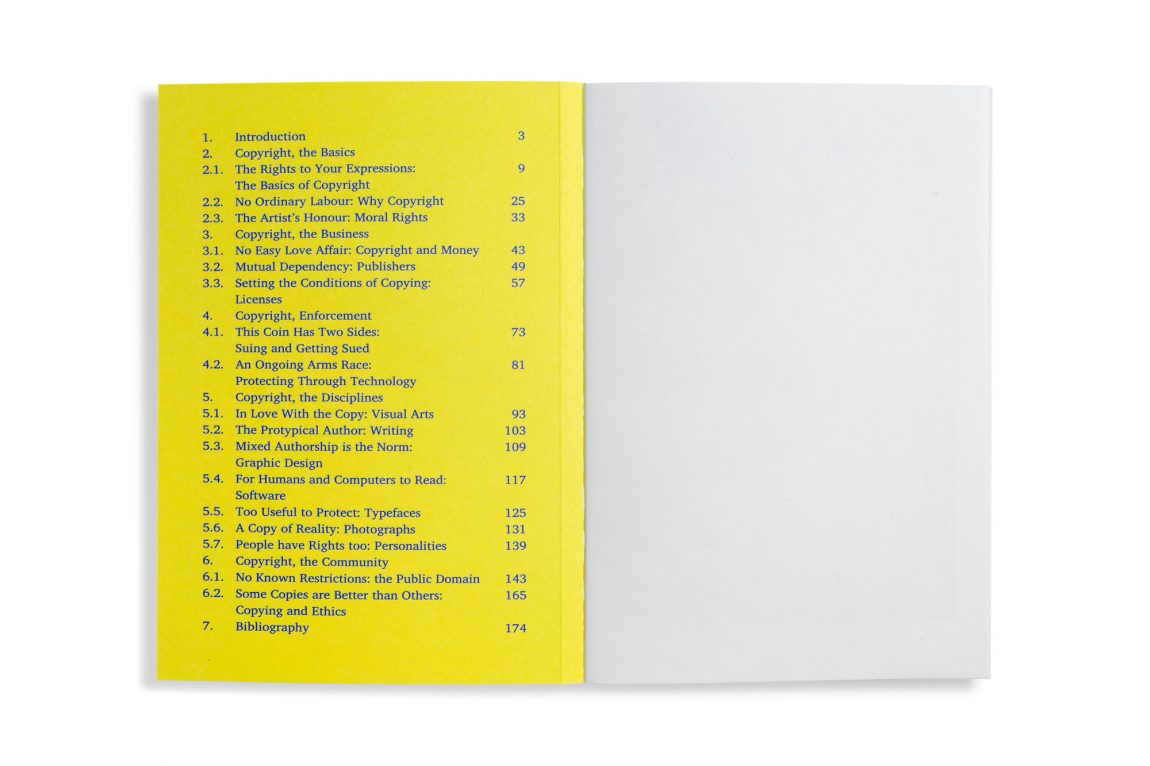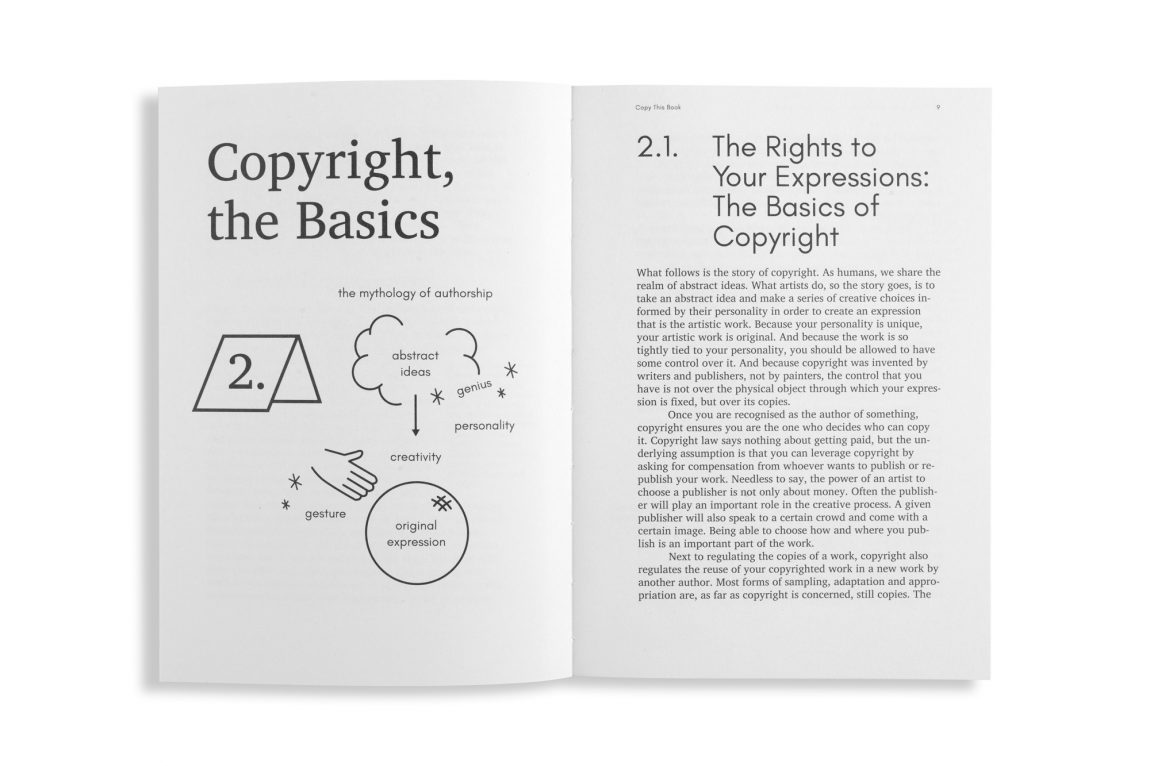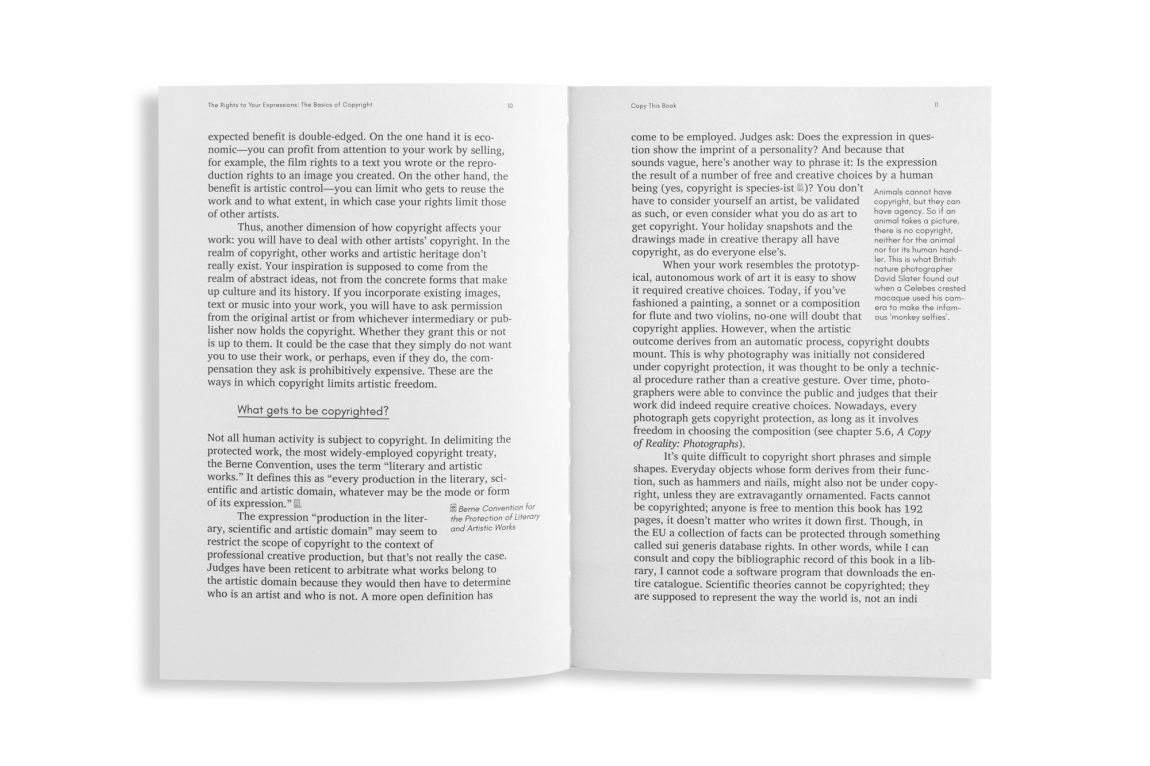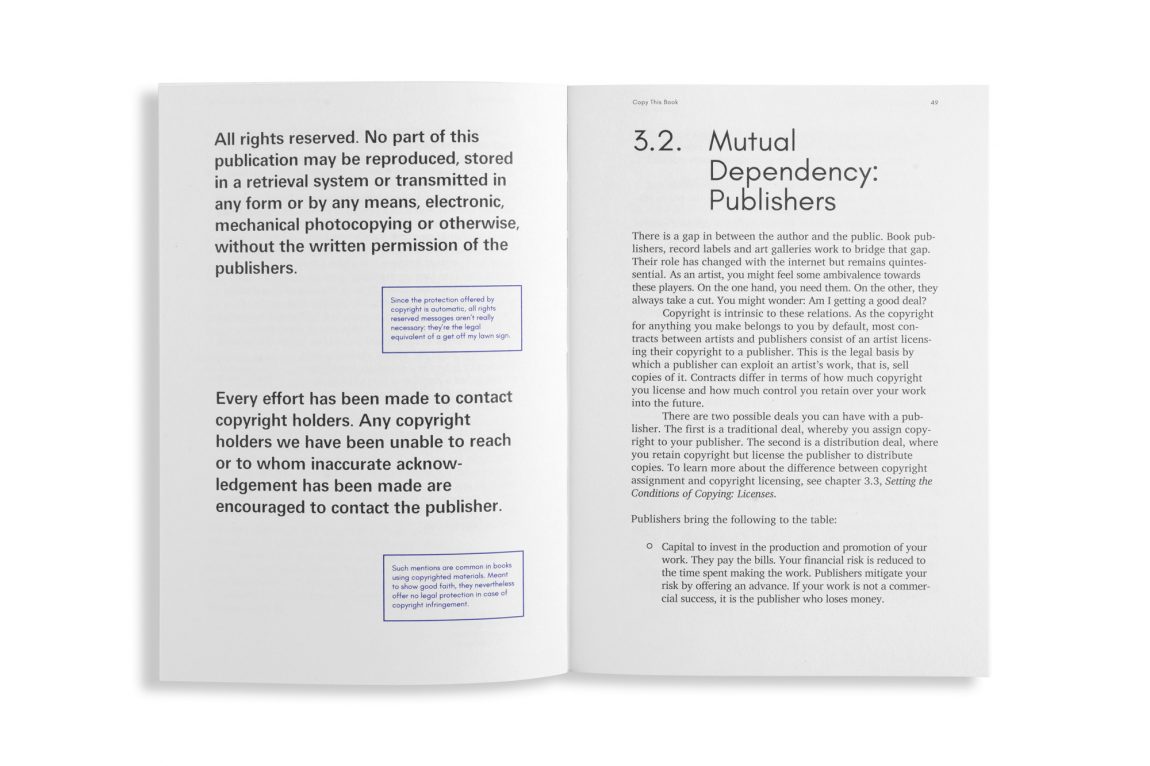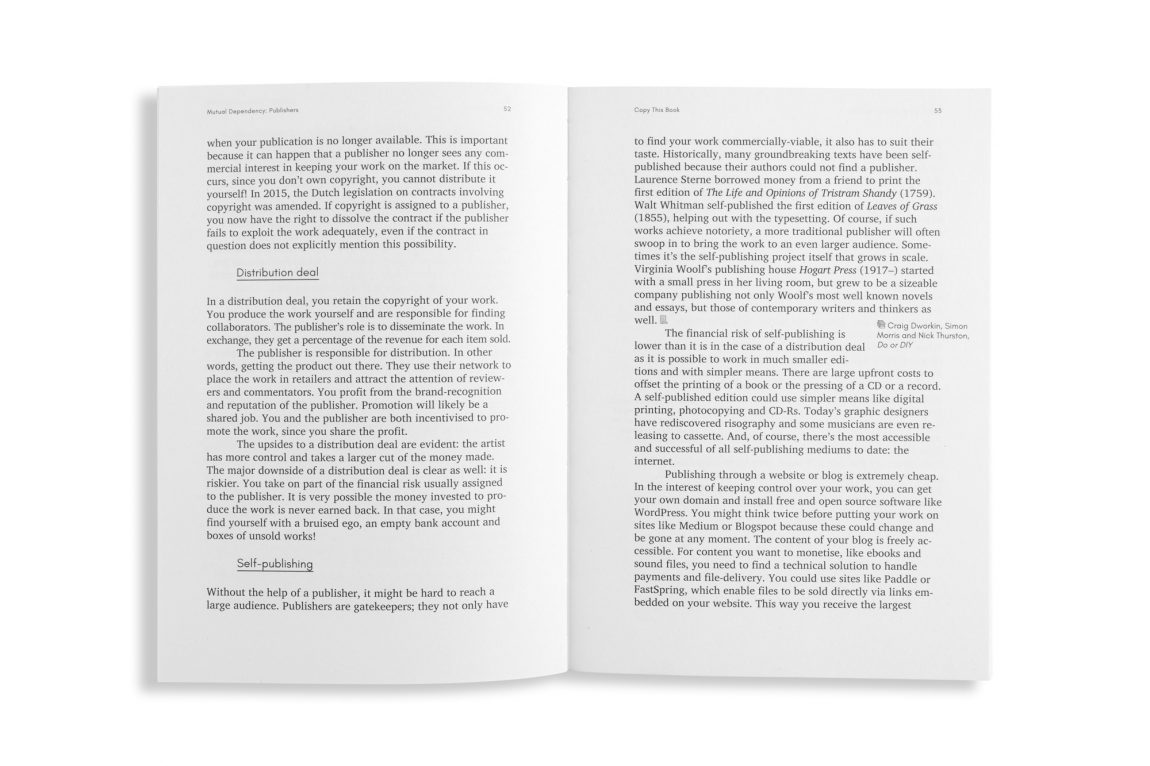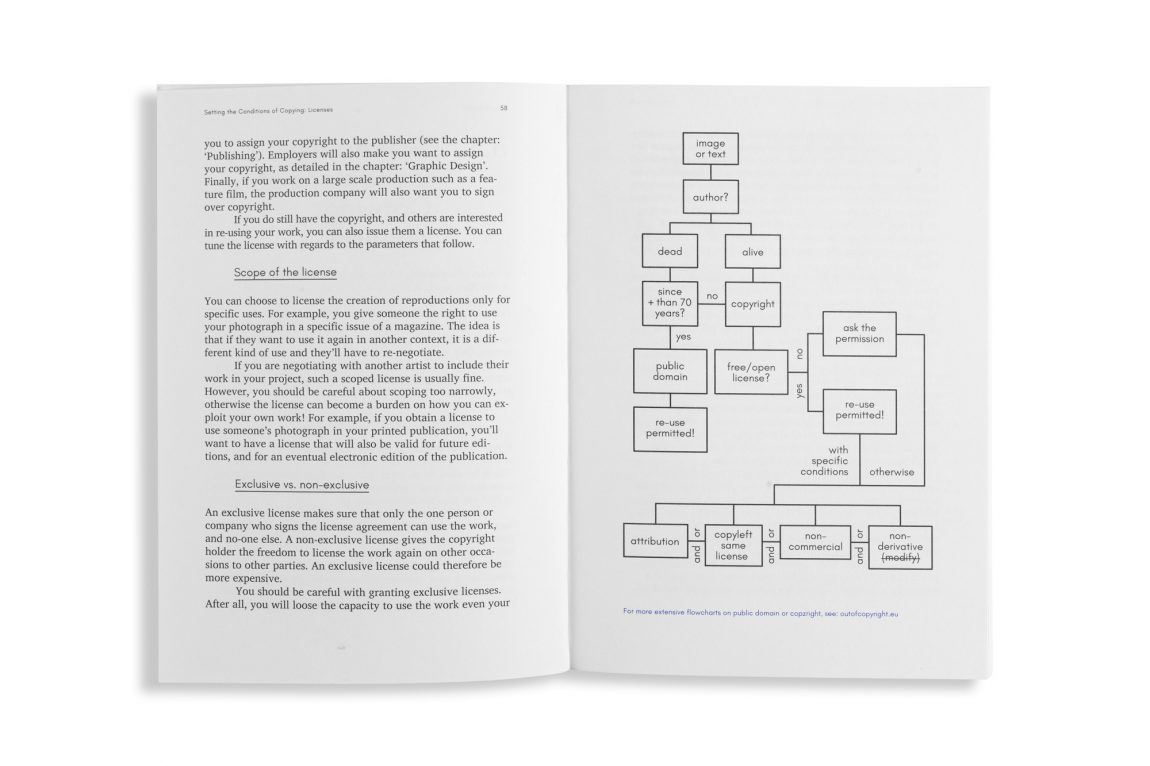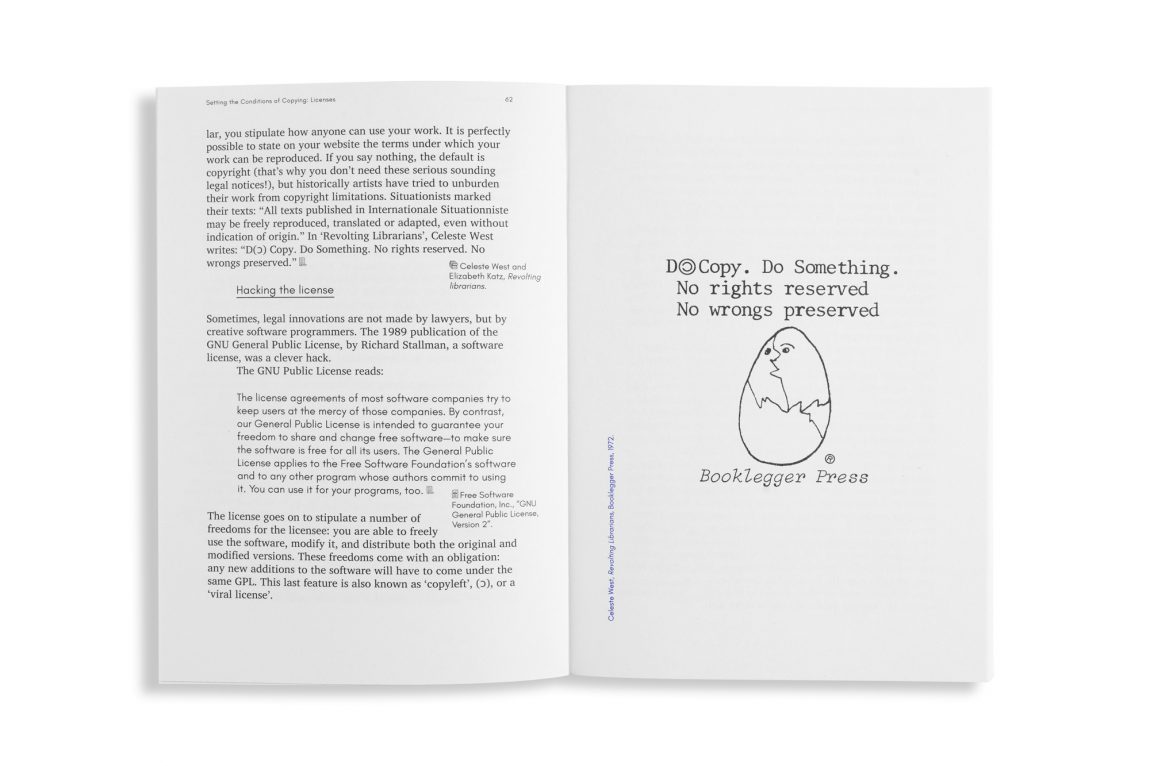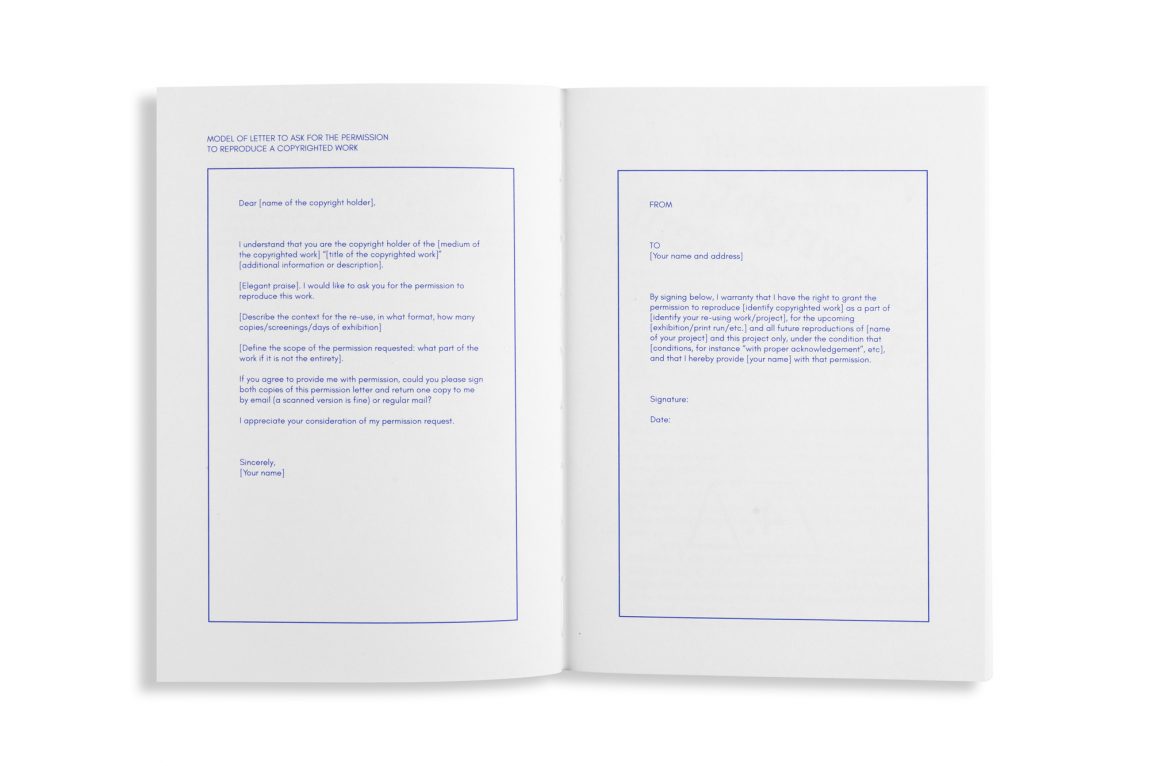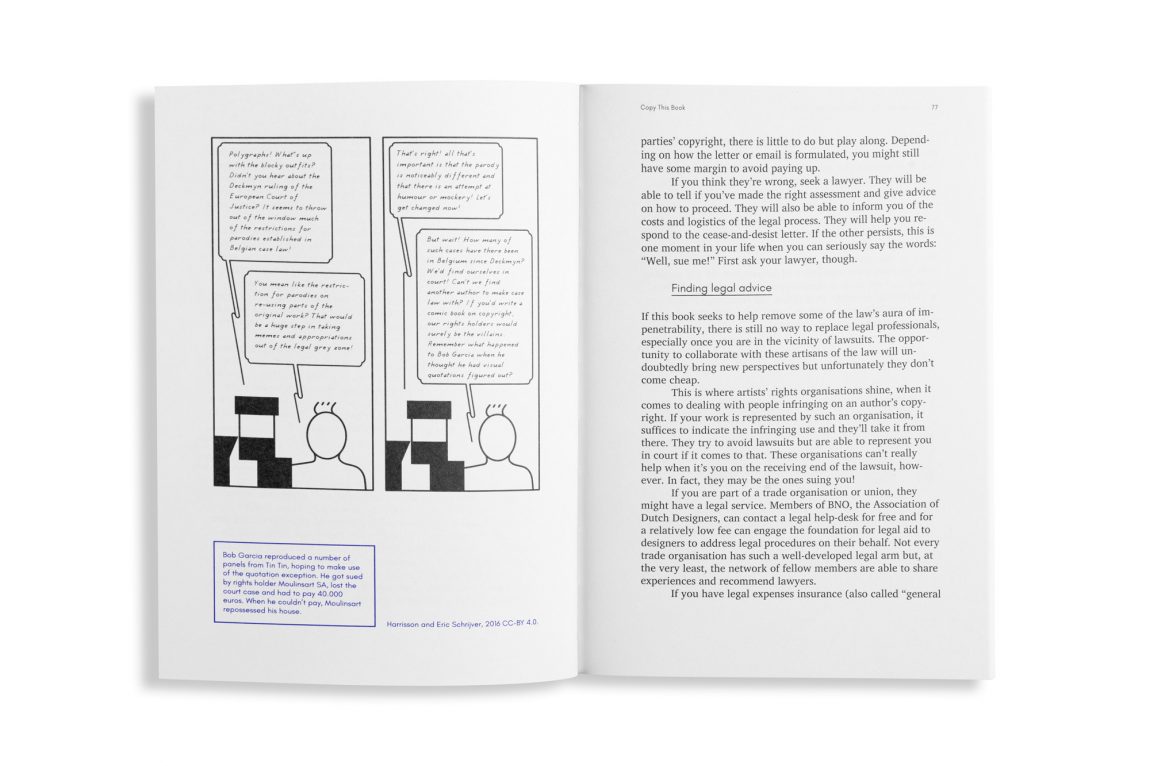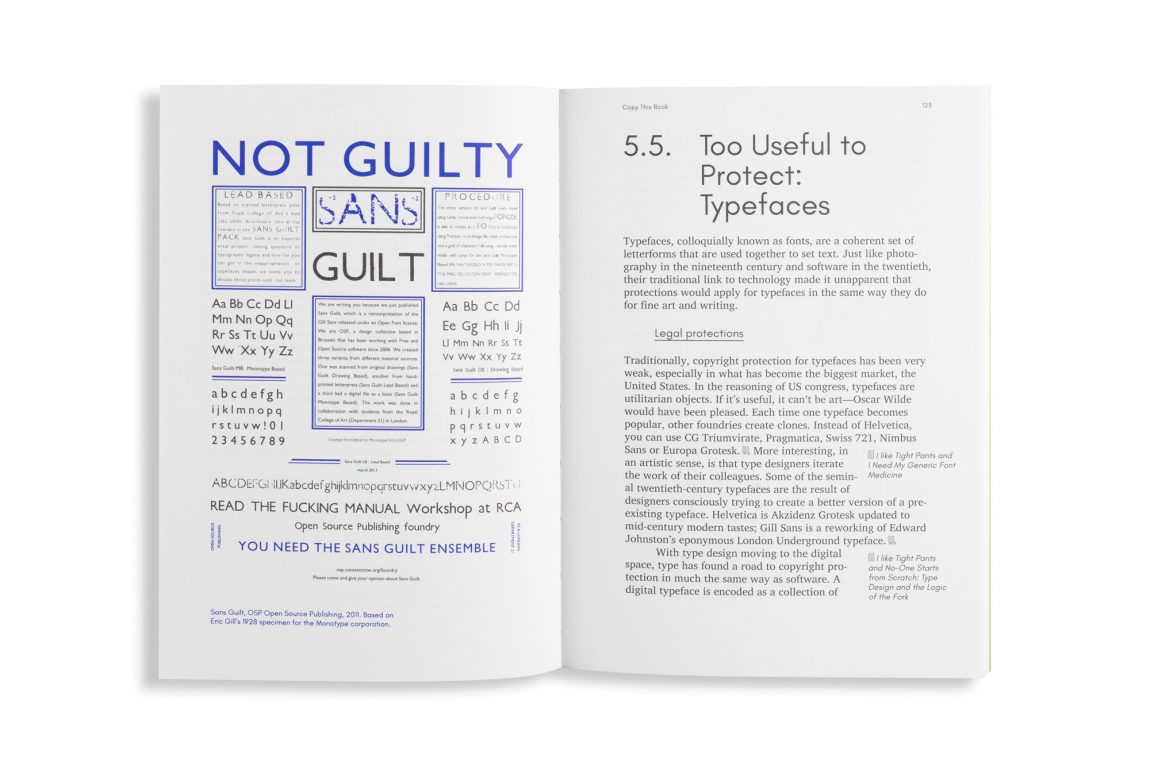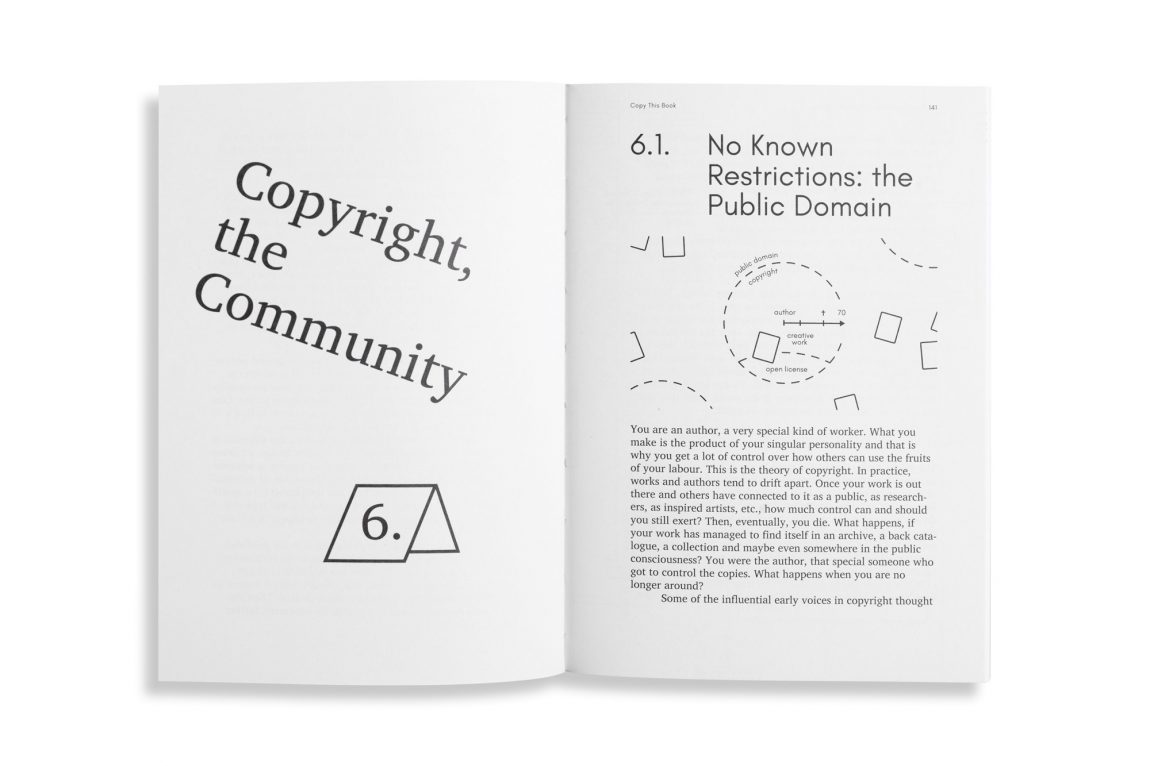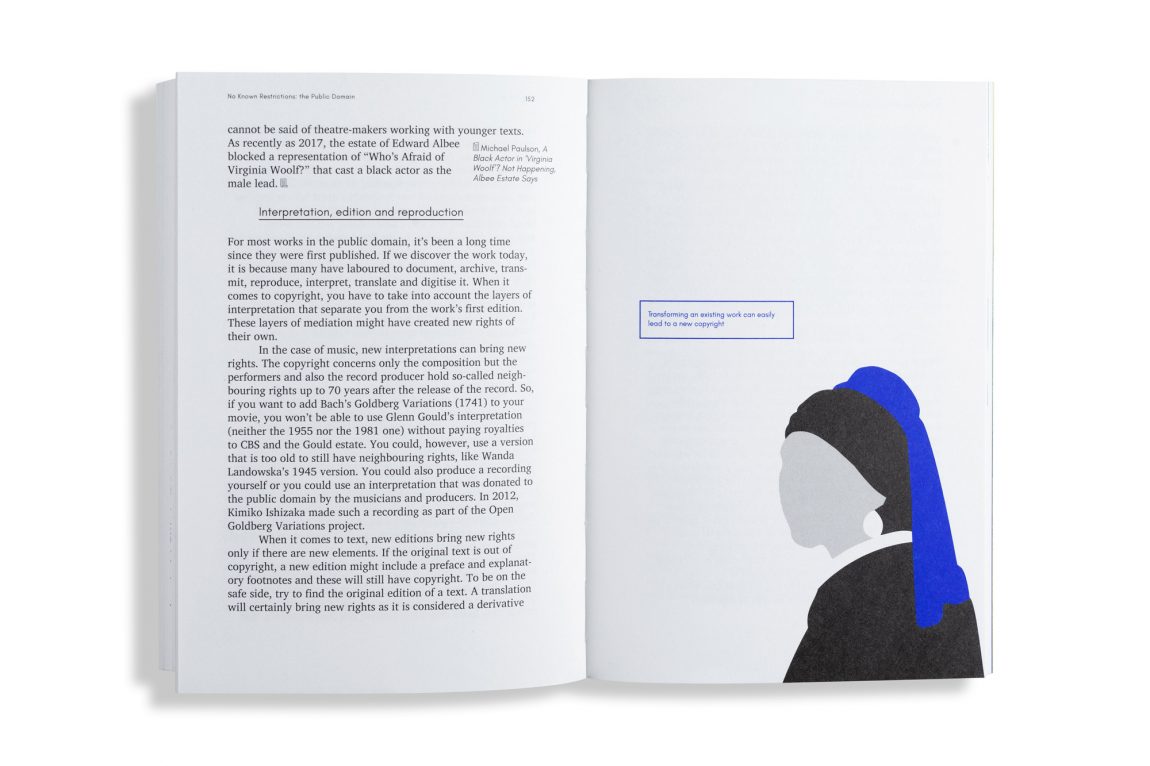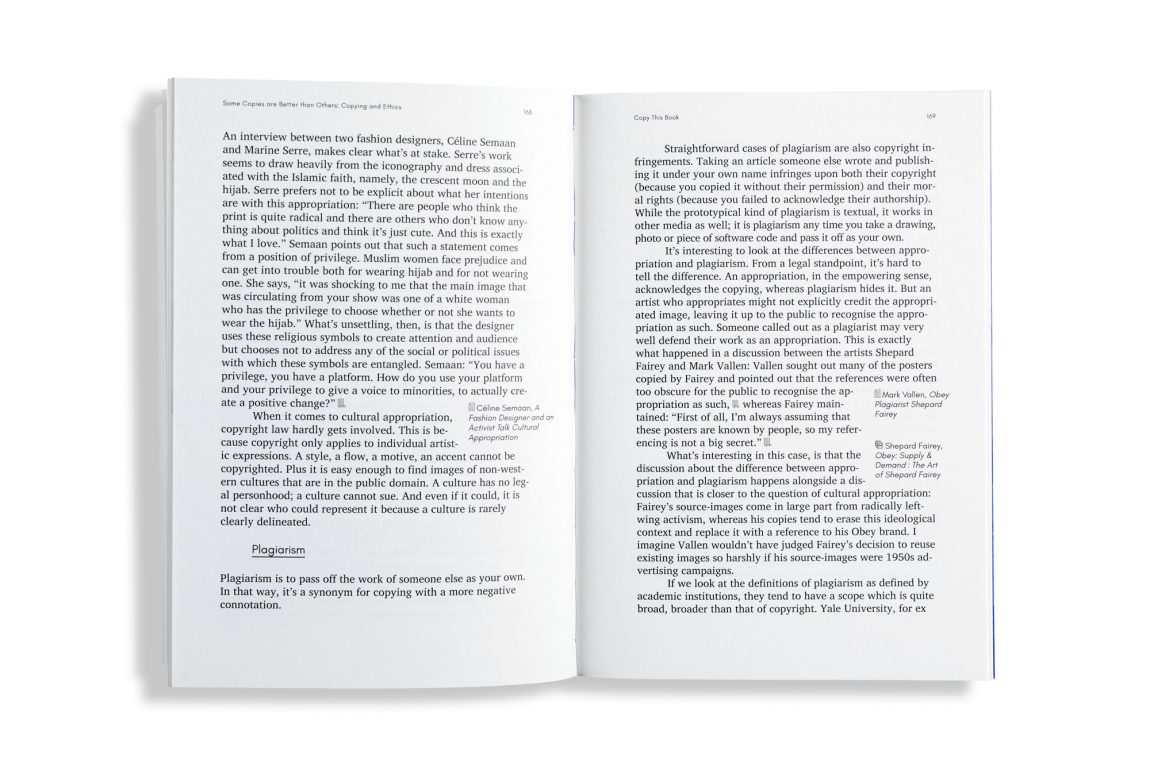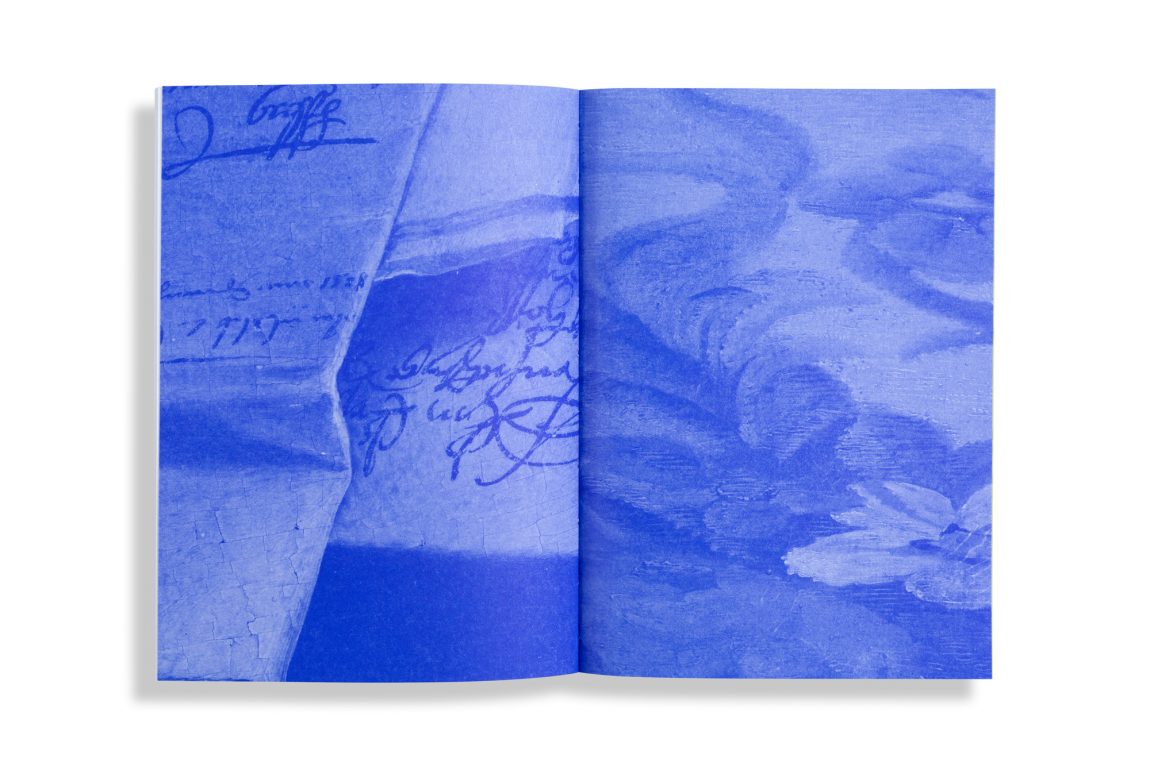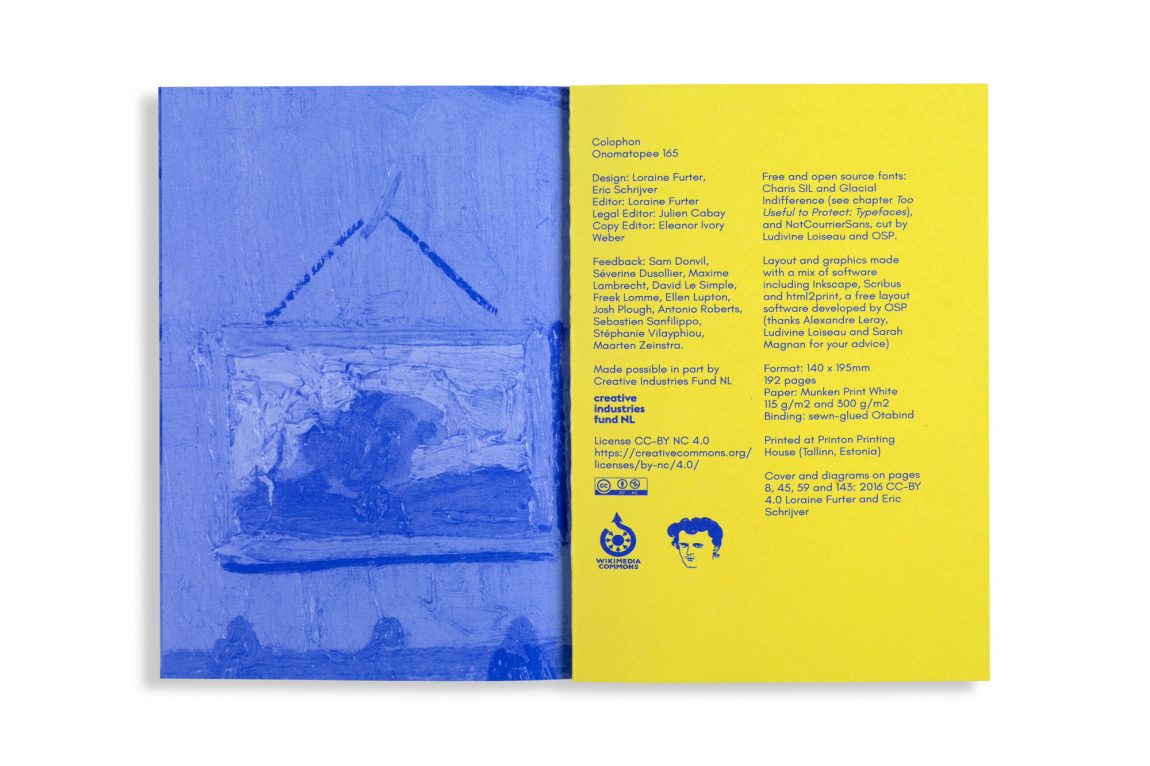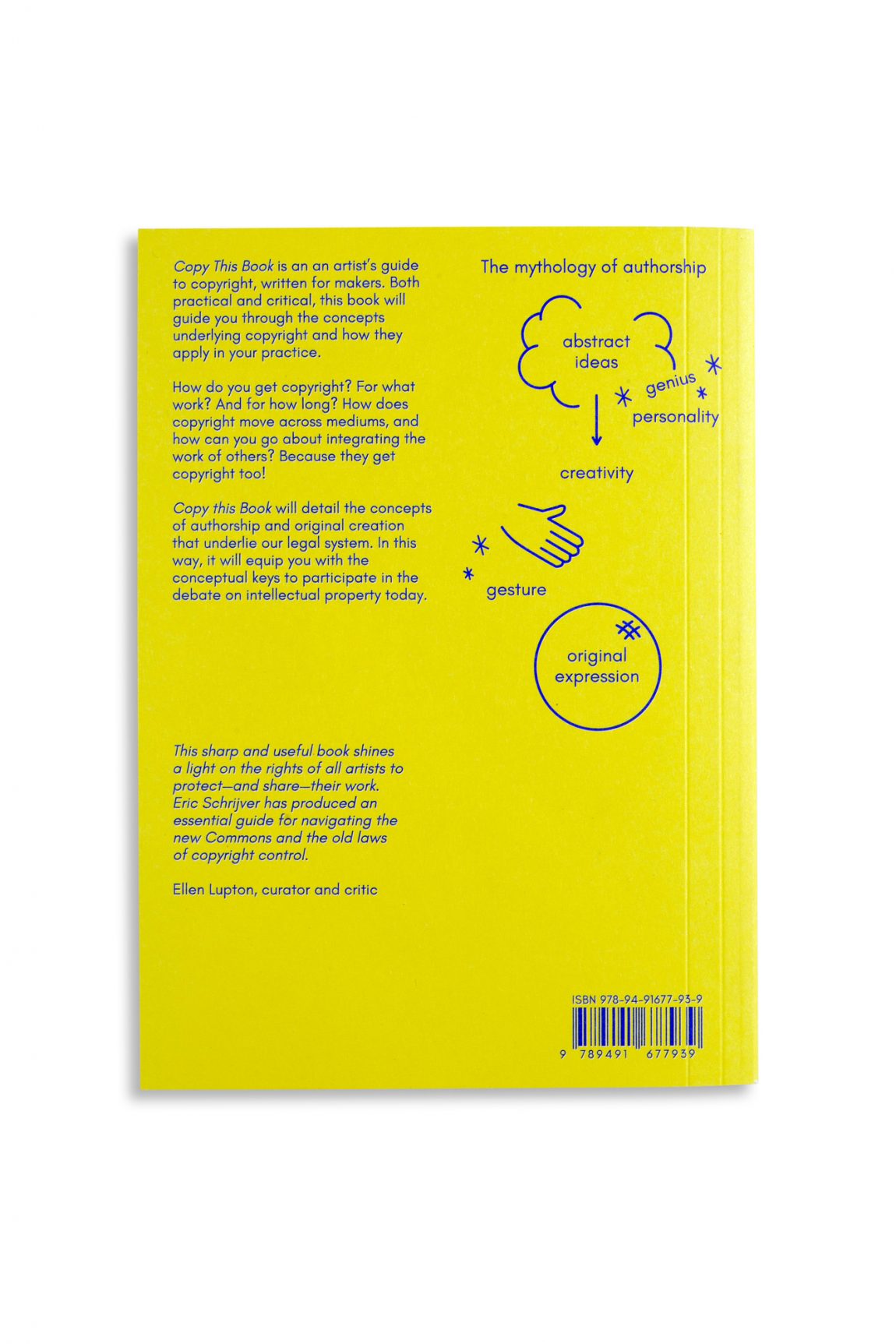 PEOPLE INVOLVED IN THIS PROJECT AND ALL THE ROLES THESE PEOPLE EVER HAD IN ONOMATOPEE PROJECTS