Field Essays # 5: Q.
Meanderings in fields of mourning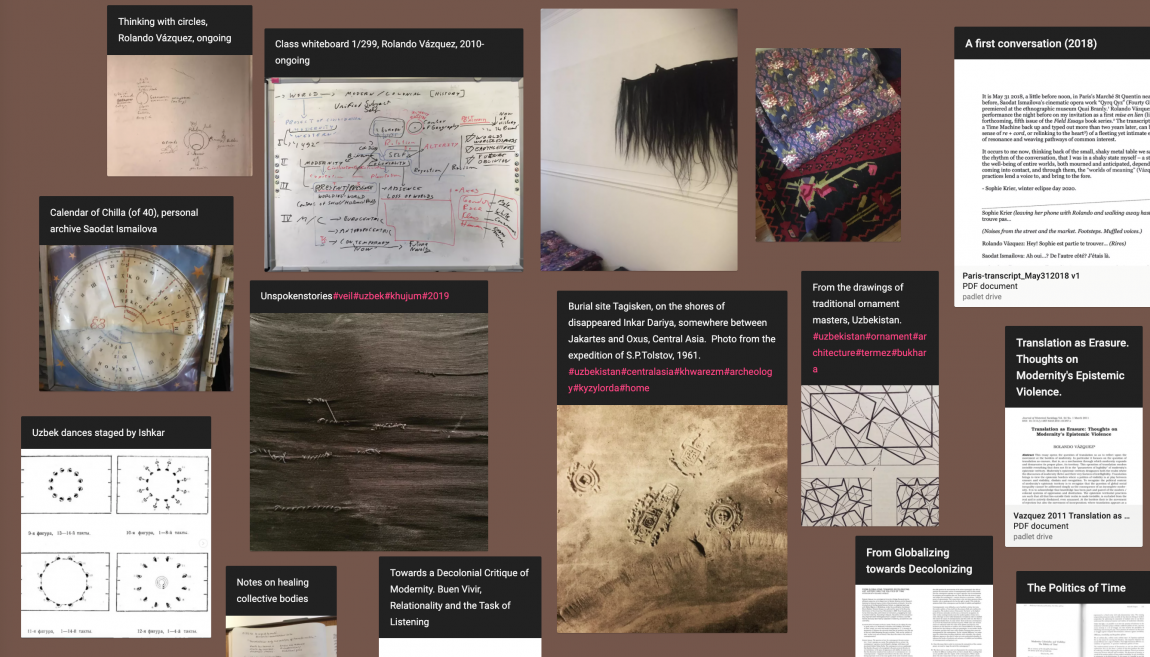 Ismailova, Krier & Vázquez, shared online visual references, 2021 (in progress).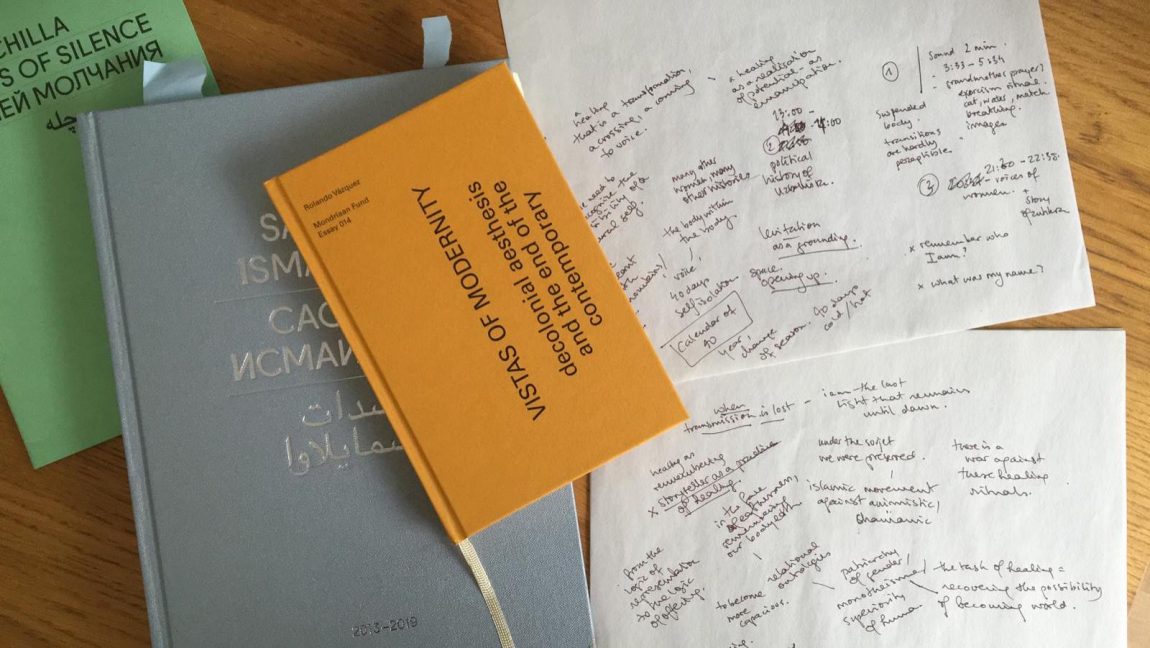 Notes and books used for the The New Alphabet School #Healing podcast published August 2021.
Publication
Onomatopee 55.4, Atelier Sophie Krier, 2021
Field Essays # 5: Q.
Meanderings in fields of mourning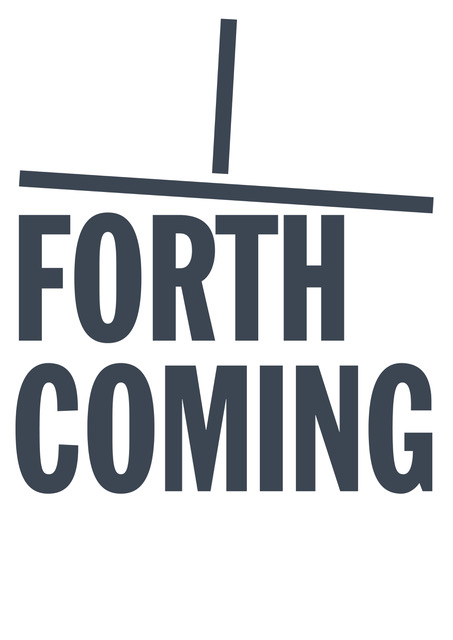 € 20
In (re)print
EXPECTED MID FEB 2022 LATEST
In the 5th issue, Field Essays brings together Uzbek artist and filmmaker Saodat Ismailova with decolonial scholar Rolando Vázquez. While Ismailova came of age in the post-Sovjet era of Central Asia, Vázquez carries within him the ancestral geographies of the Latin American continent — or Abya Yala as indigenous peoples call her. The book sets out on a journey to find out what these differing cultures can learn from each other in terms of mourning and healing the triple colonial wound of timelessness, earthlessness and worldlessness (Vázquez: 2018). Can a book be a gesture of offering rather than a space of enunciation? Can it be a space of listening that can reconfigure inherited Western modes of thinking and working and create a space of "coming to voice" for silenced histories and life lines?
The name given to this book and journey is "Q. Meanderings in fields of mourning". Q stands for the Uzbek word qyrq, number 40, which connects to many parts of Uzbek culture: 40 (+1) spirits, 40 hottest and coldest days, but also 40 girls, an ancestral matriarchal epos, and a 40 day silence retreat at transition moments in life (death, birth, mariage).
BIO's
Saodat Ismailova lives and works between Tashkent and Paris, and belongs to a generation of artists from Central Asia who came of age in the post-Soviet era. Her body of work (films, film cahiers, installations, but also a series of collages using archival photographs and handwritten letters) summons the fabric of which the soul of Central Asian peoples is woven from — by lending a voice to dreams, myths, legends, and rituals. Her work circles around practices of mourning and ancestrality by foregrounding matriarchal narratives (Zukhra 2013, Chilla & Gulaim 2014, Chillpiq & Qyrq Qyz 2018), and stories telling the loss of worlds (Stains of Oxus 2016, The Haunted 2017, Immortal Letters 2019). Ismailova's debut Zukhra, on which this conversation focuses, was featured as an installation at the Central Asian Pavilion at the 2013 Venice Biennale. Her film Chilla (40 Days of Silence) was nominated for best debut film at the 2014 Berlin International Film Festival. In 2016, Ismailova was a resident at Le Fresnoy in France. Qyrq Qyz (Forty Girls) premiered at BAM (Brooklyn Academy of Music) in 2018, and was produced by the Aga Khan Music Program.
Rolando Vázquez is a teacher and decolonial thinker. He is regularly invited to deliver keynotes on decoloniality at academic and cultural institutions. Vázquez is currently Associate Professor of Sociology at University of Utrecht. Since 2010, he co-directs with Walter Mignolo the annual María Lugones Decolonial Summer School, now hosted by the Van Abbemuseum. In 2016, under the direction of Gloria Wekker, he co-authored the report "Let's do Diversity" of the University of Amsterdam Diversity Commission. Vázquez's work places the question of the possibility of an ethical life at the core of decolonial thought and advocates for the decolonial transformation of cultural and educational institutions. His most recent publication is Vistas of Modernity: Decolonial aesthesis and the End of the Contemporary (Mondriaan Fund 2020).
Type

softcover

Dimensions

170 x 235 mm / 6.7 x 9.25 inches (portrait)
Editor

Sophie Krier

Author

Sophie Krier, Rolando Vázquez

Graphic

In Edition / Eva van der Schans

Artist

Saodat Ismailova
Language

English

Binding

Swiss binding in 6-page cover, sewn and glued
more specs
PEOPLE INVOLVED IN THIS PROJECT AND ALL THE ROLES THESE PEOPLE EVER HAD IN ONOMATOPEE PROJECTS