Publication
Onomatopee 115, Marjolijn Dijkman, 2015
History Rising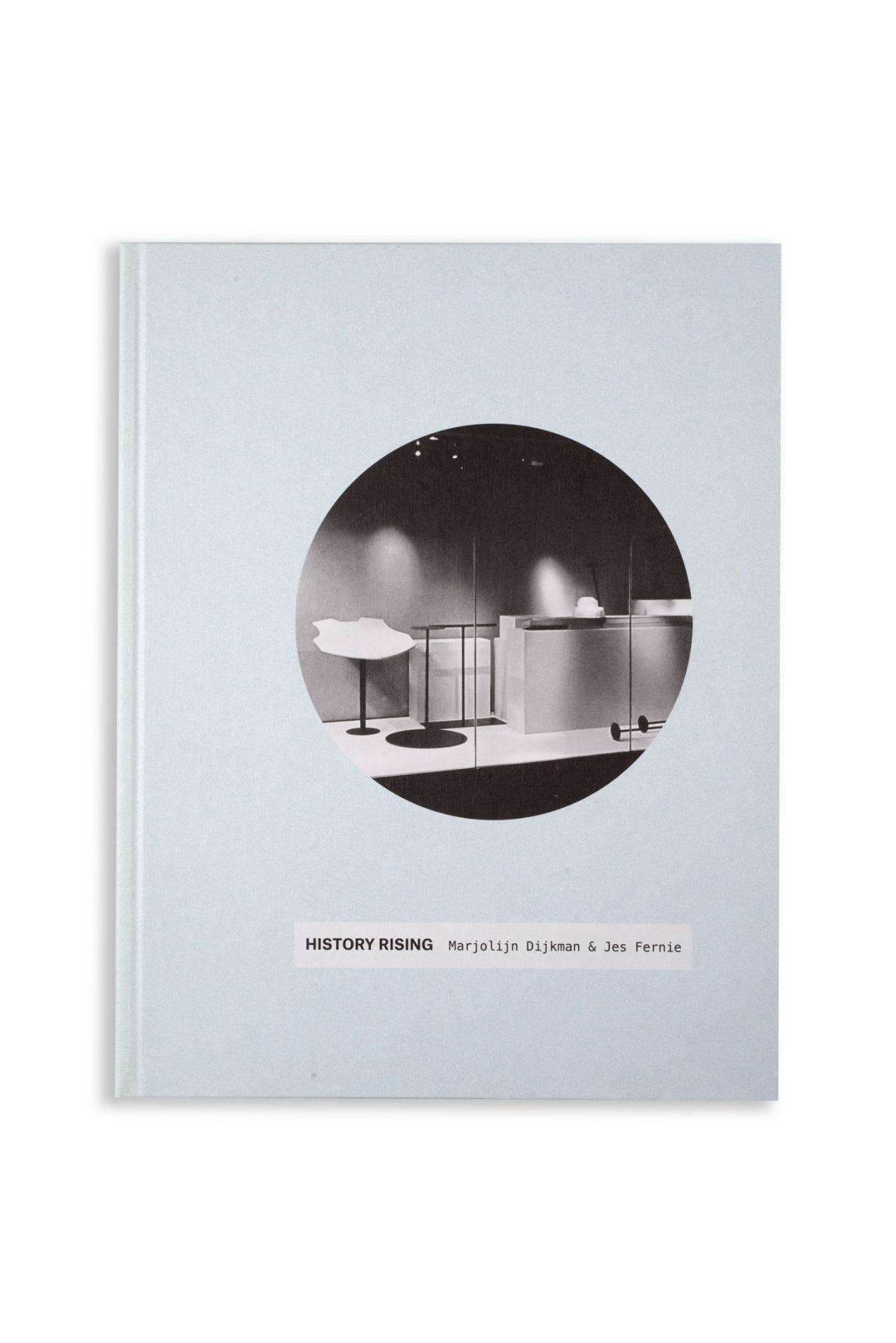 History Rising is an engaging study of museum display by artist Marjolijn Dijkman and curator Jes Fernie. Readers are invited to reconsider their view of history by looking at the mechanisms museums put in place to create a sense of order and hierarchy within their collections.
By distancing museum objects from their support structures History Rising forms a critique of the assumptions that are made about how things are positioned, who chooses to display them, and how the social, political and aesthetic choices that are made in the process dictate the language of display.
The book consists of visual and written essays, an interview between artist and curator, an inventory of works, and documentation of Dijkman's installations in museums and galleries in the UK. The installations and sculptures propose strange and fantastical juxtapositions, alleviate objects from the weight of history and create links with modernism, the heritage industry and the aesthetics of sci-fi.
---
Editors: Marjolijn Dijkman and Jes Fernie
Design by Salome Schmucki
Authors: Jonathan Watkins, Krzystof Fijalkowski, Jes Ferni
Proofread by Eileen Daly
Type

hardcover

Dimensions

285 x 250 MM / 11.2 x 9.8 inches

Pages

96

ISBN

978-94-91677-30-4
Editor

Marjolijn Dijkman and Jes Fernie

Author

Jonathan Watkins, Krzystof Fijalkowski, Jes Ferni

Graphic

Salome Schmucki
Language

English

Binding

sewn

Paper

Arctic volume

Color

full color
Proofreader

Eileen Daly
more specs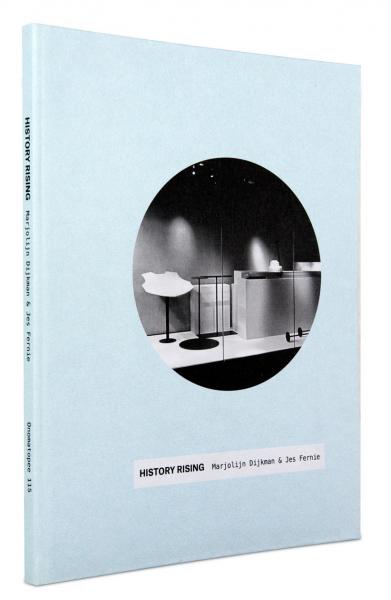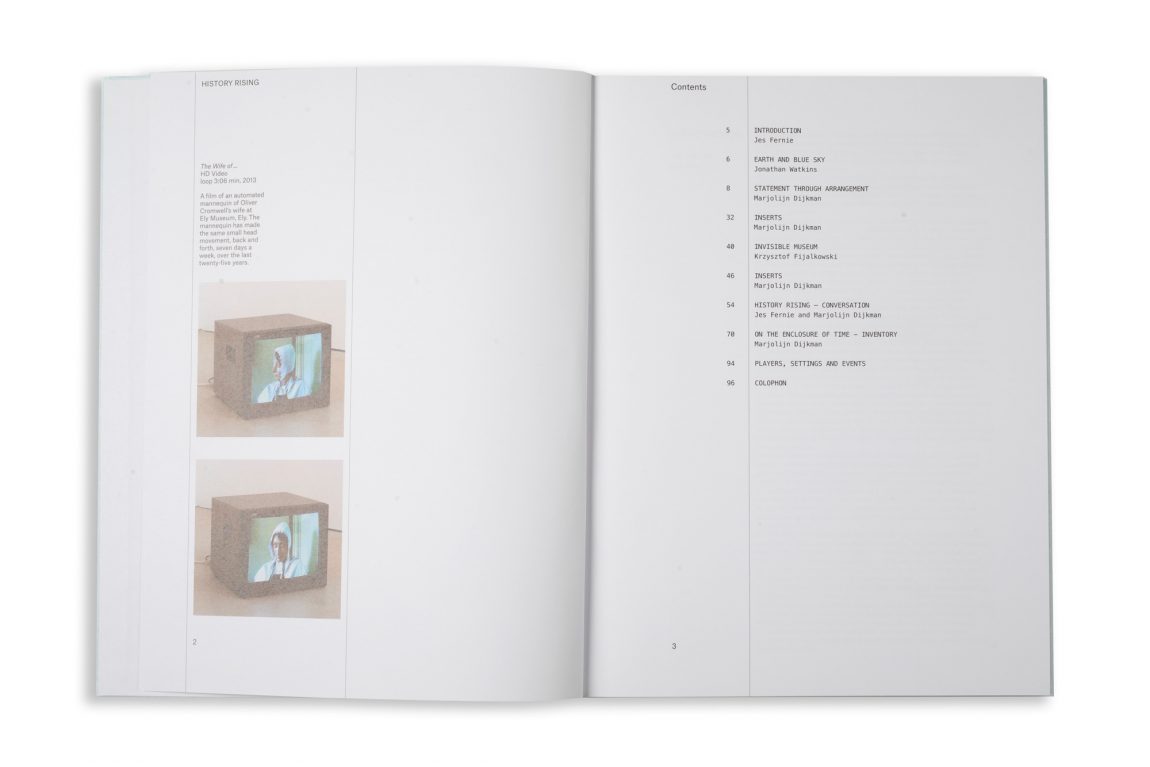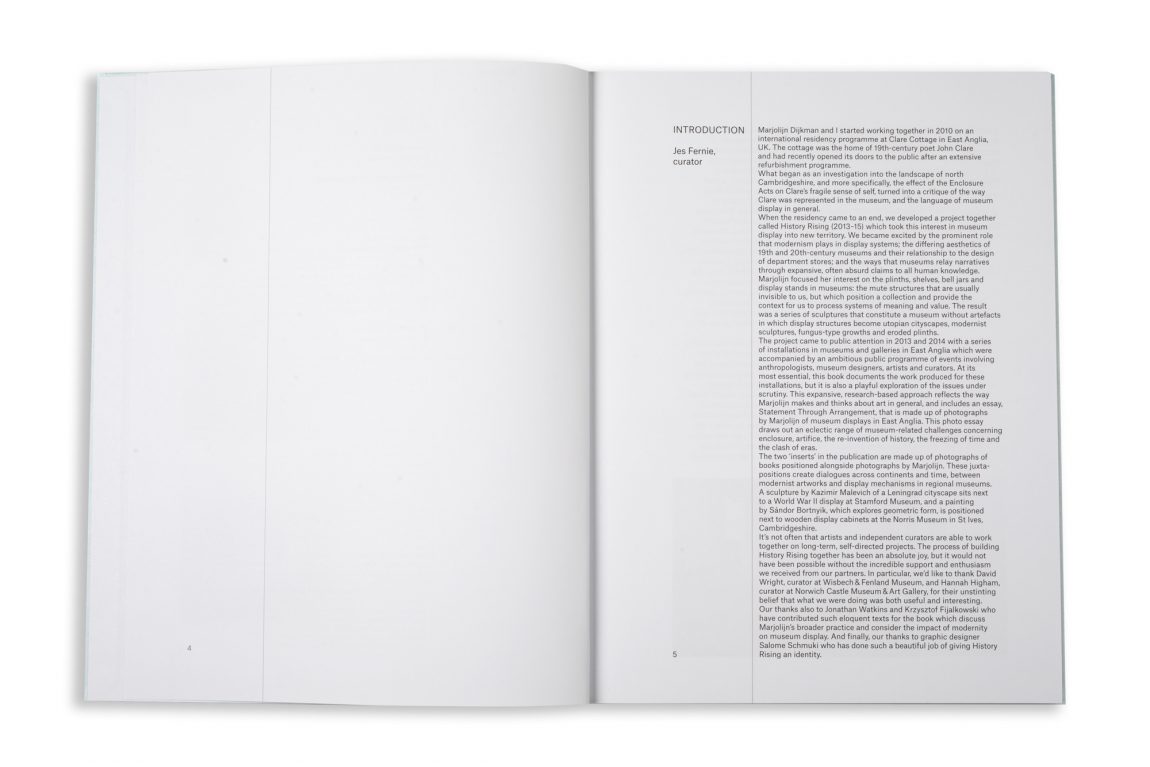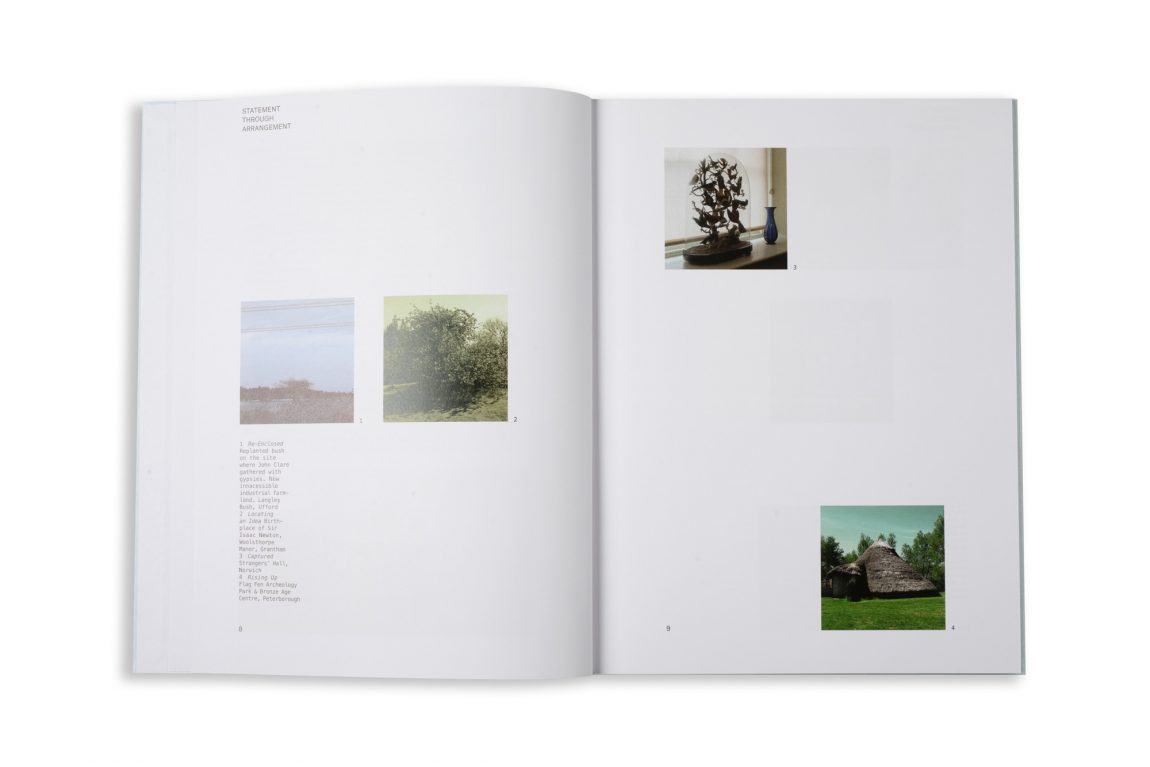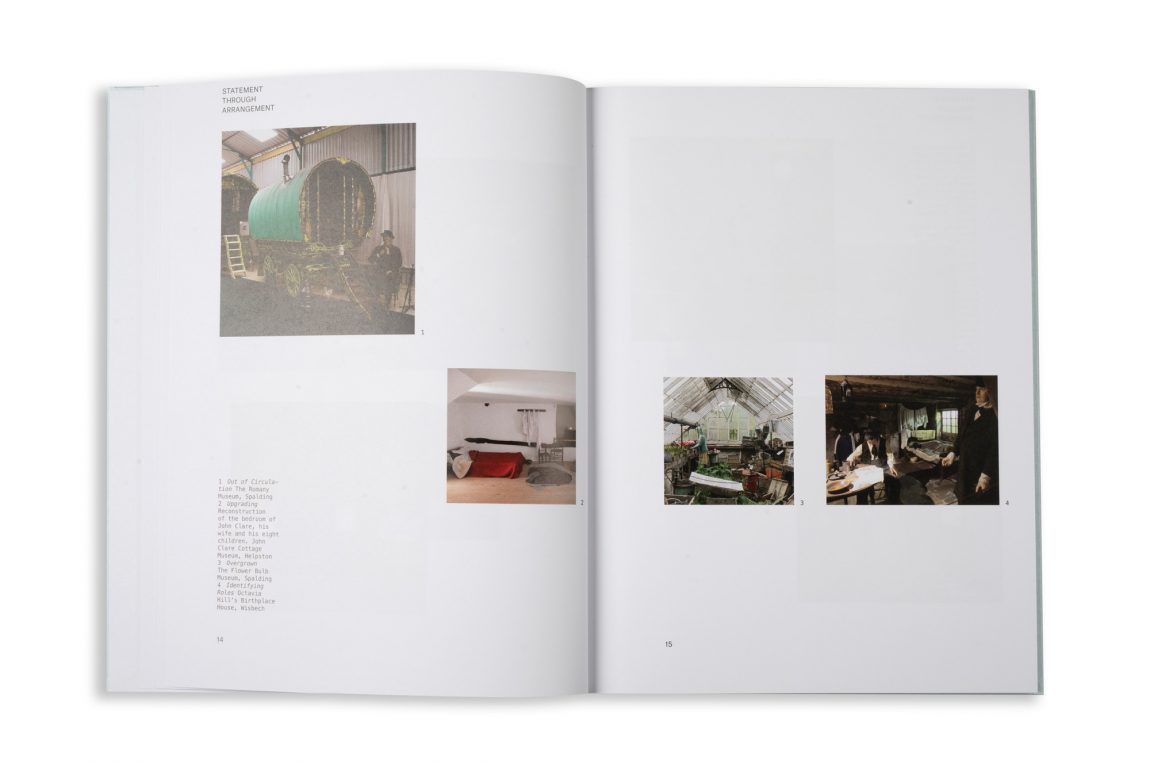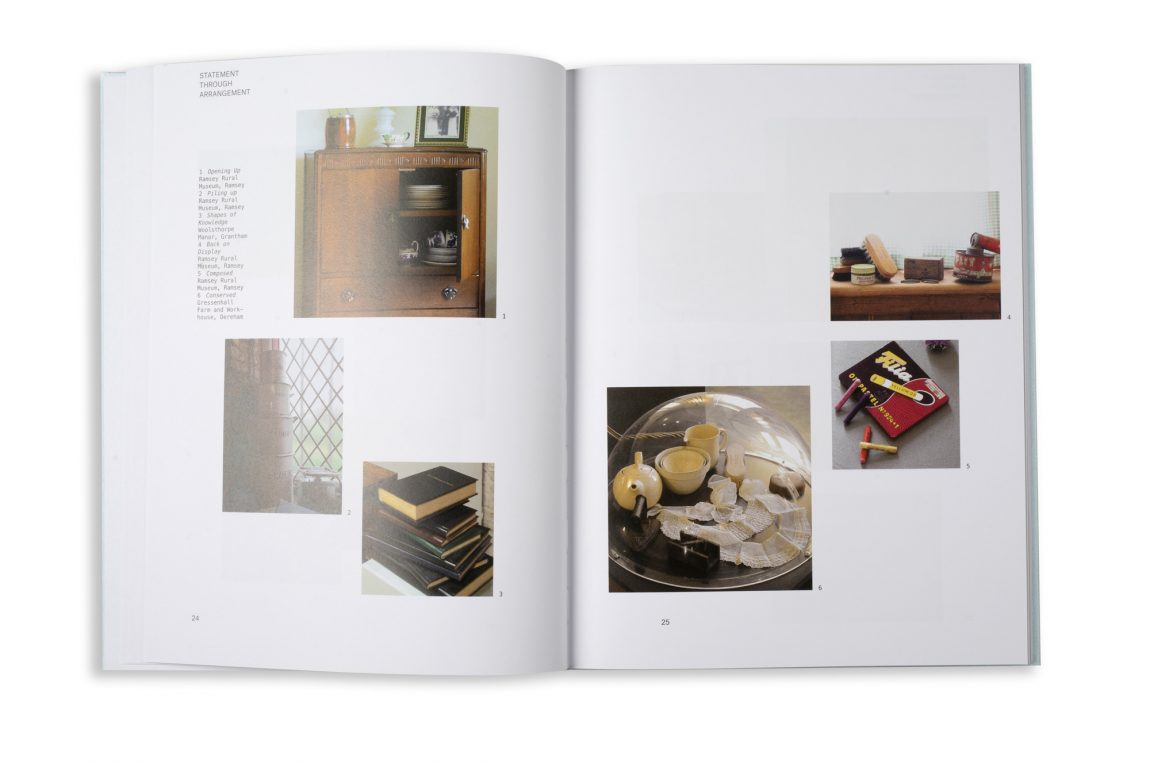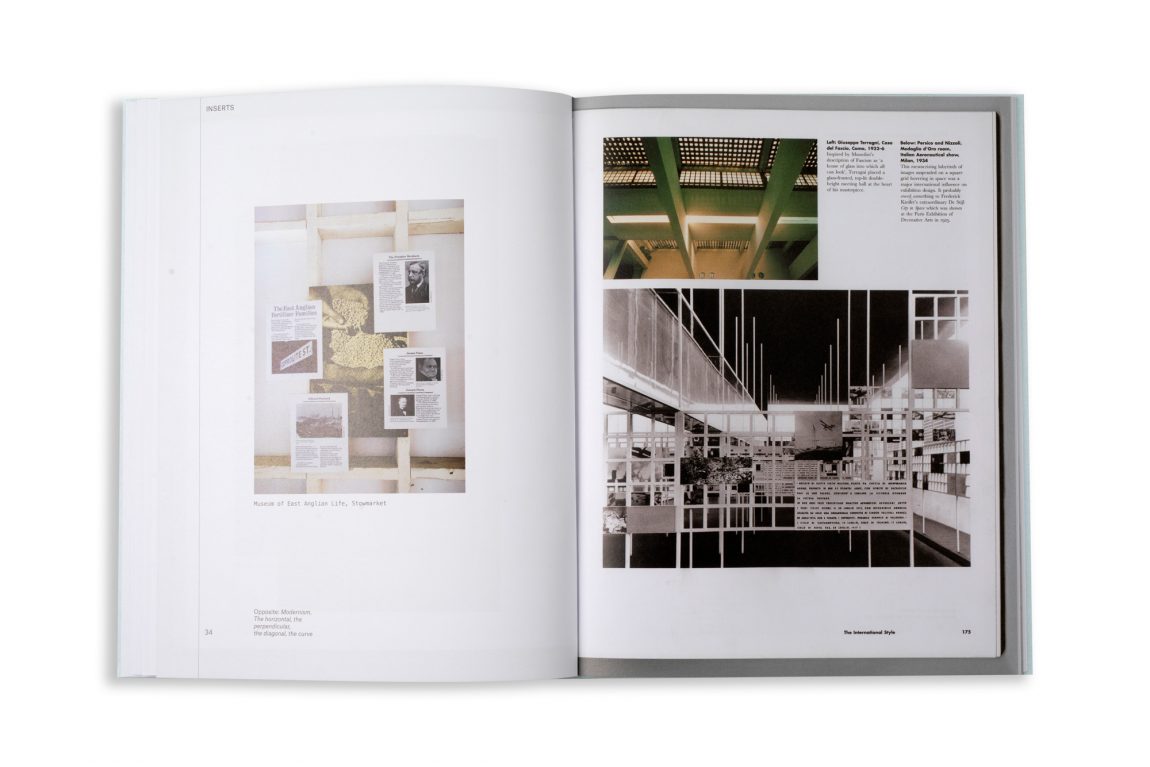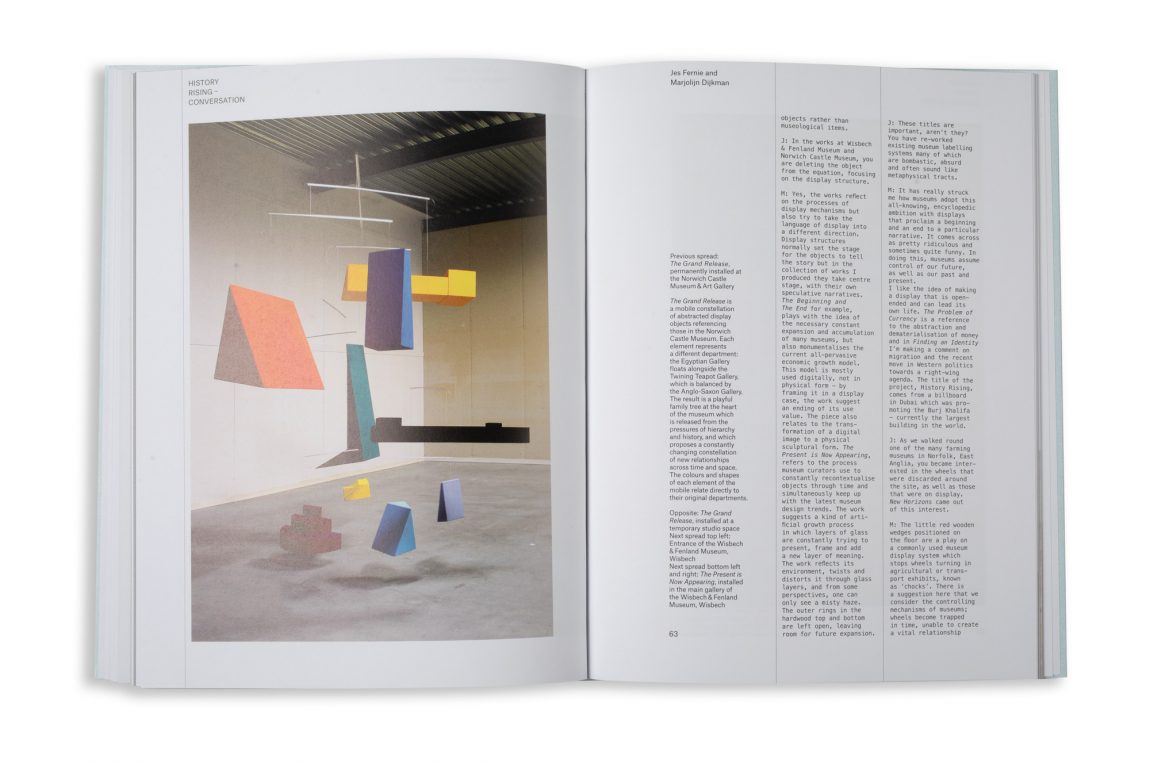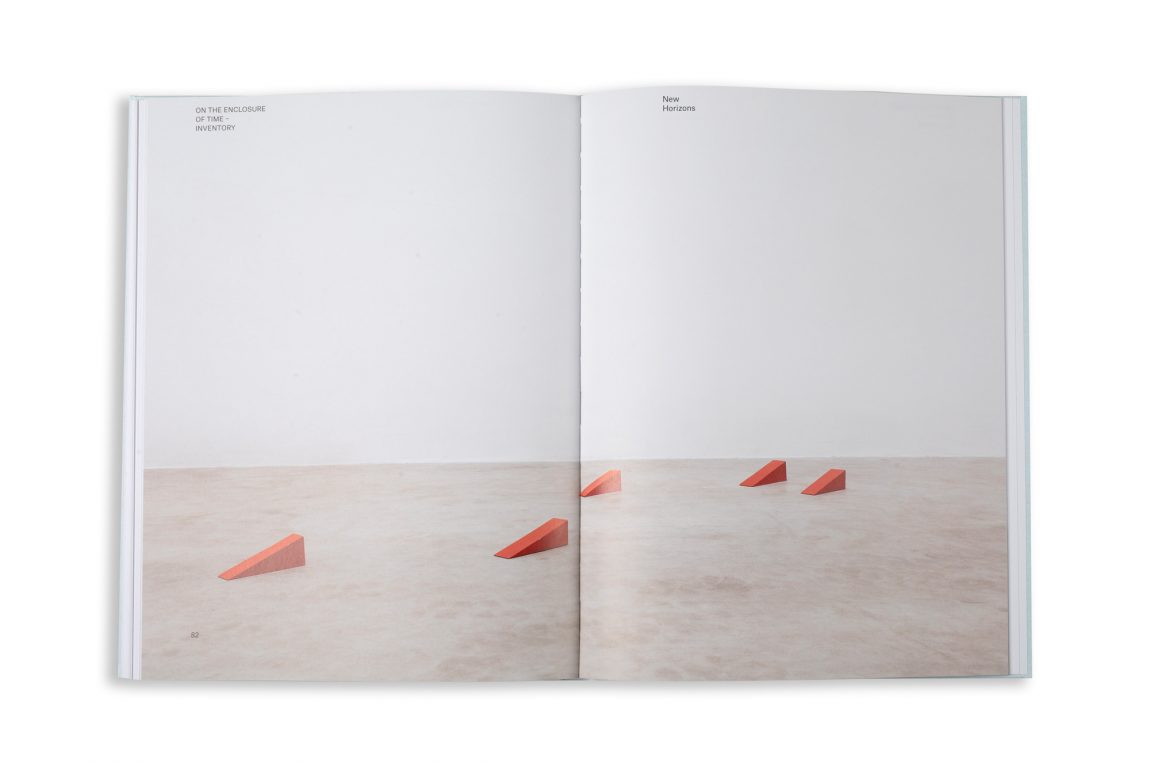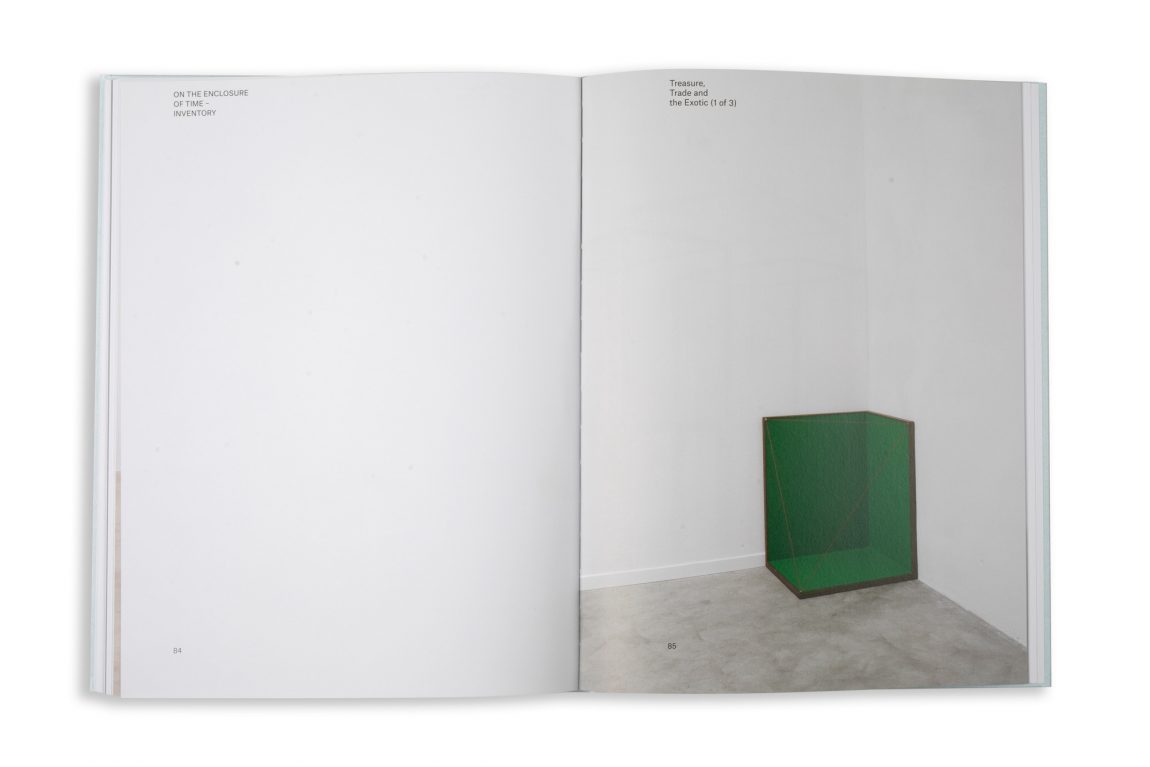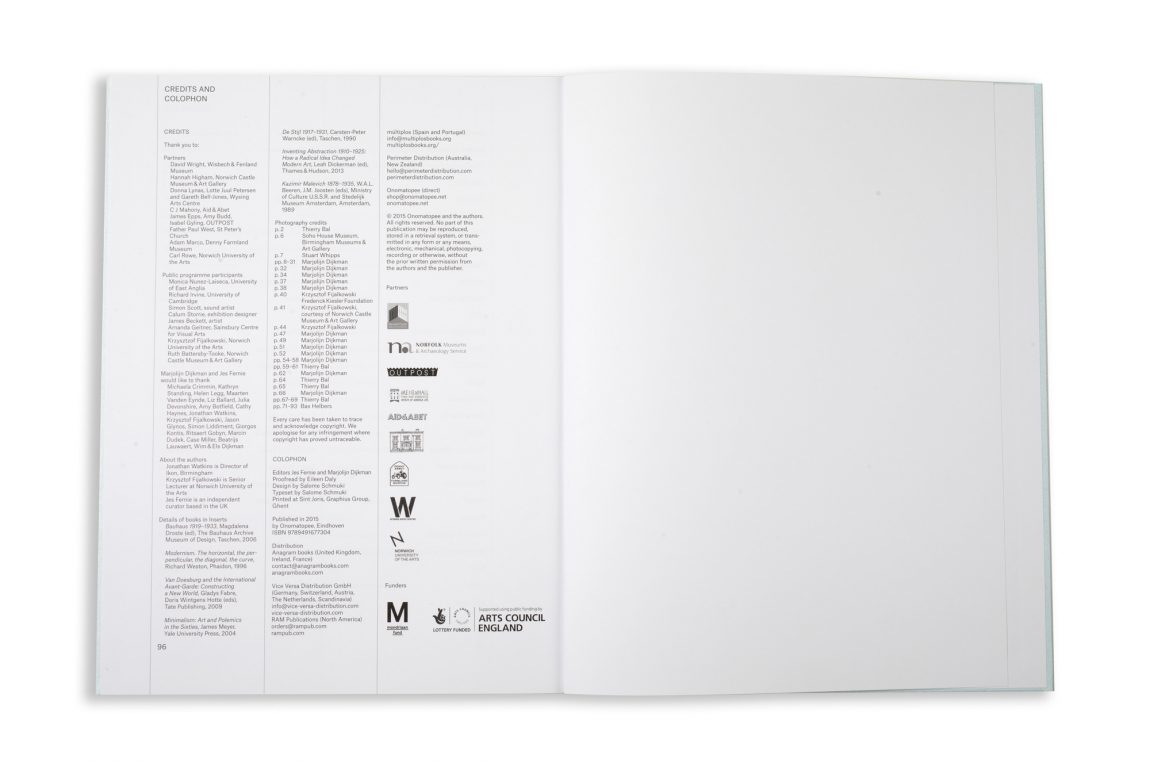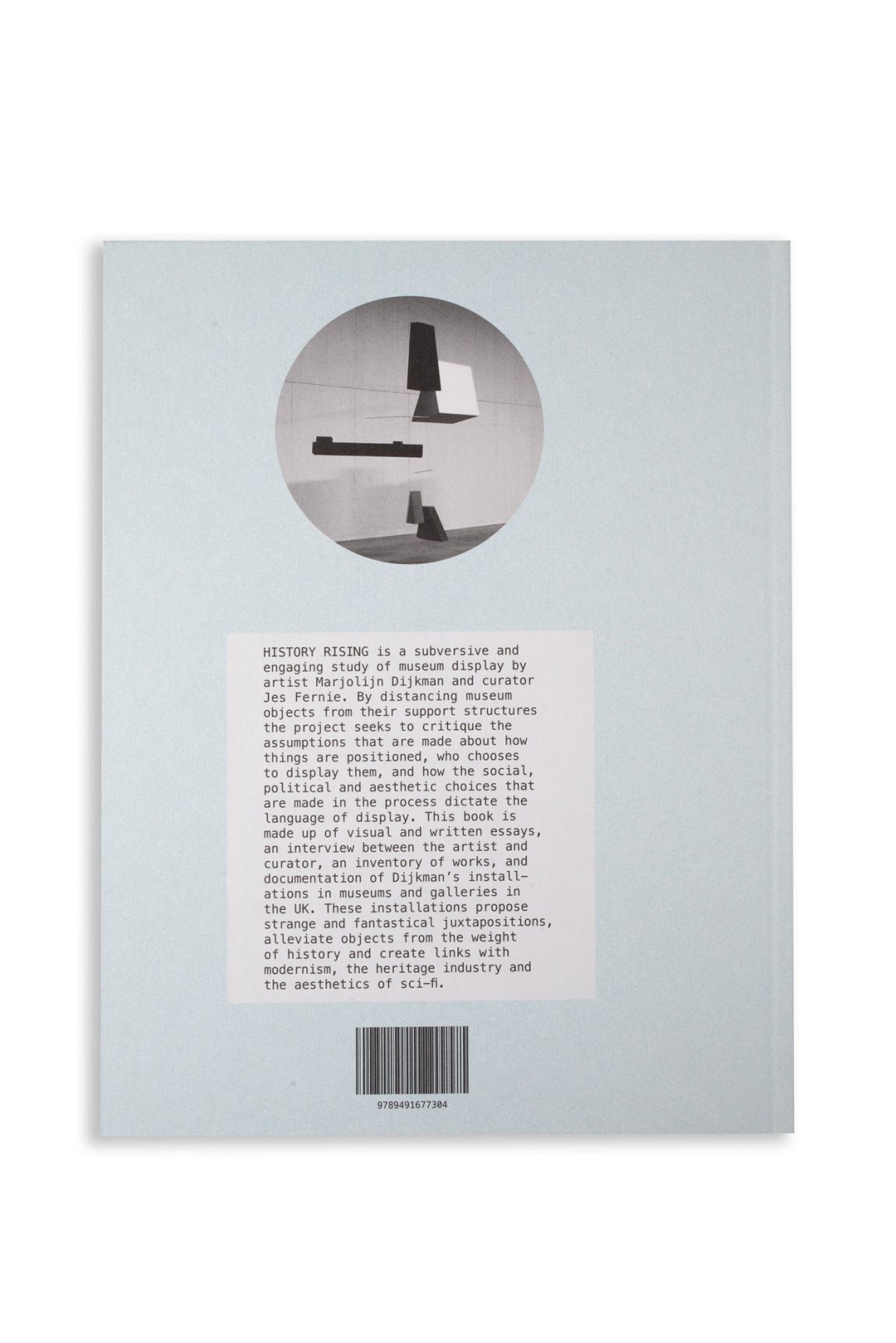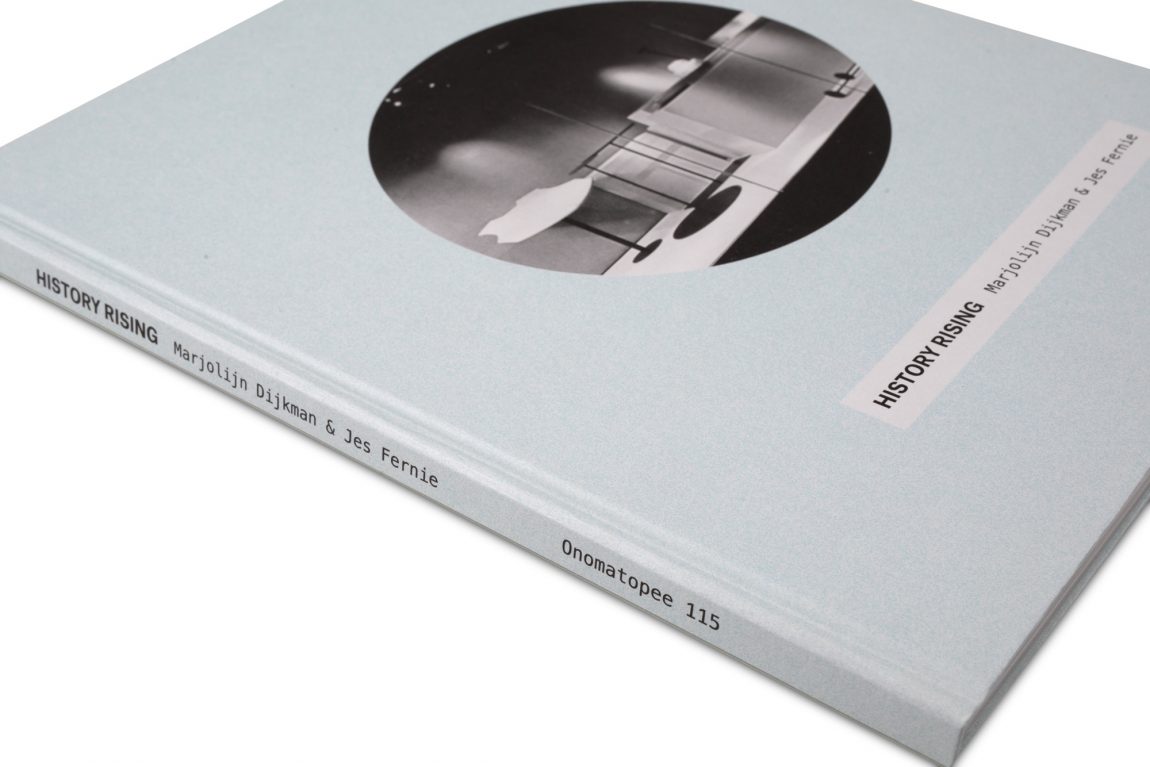 PEOPLE INVOLVED IN THIS PROJECT AND ALL THE ROLES THESE PEOPLE EVER HAD IN ONOMATOPEE PROJECTS