Agenda
July Wednesday 8 - Friday 10, 2020 / Meet-up
Fragmented Symposium - No Is Not Enough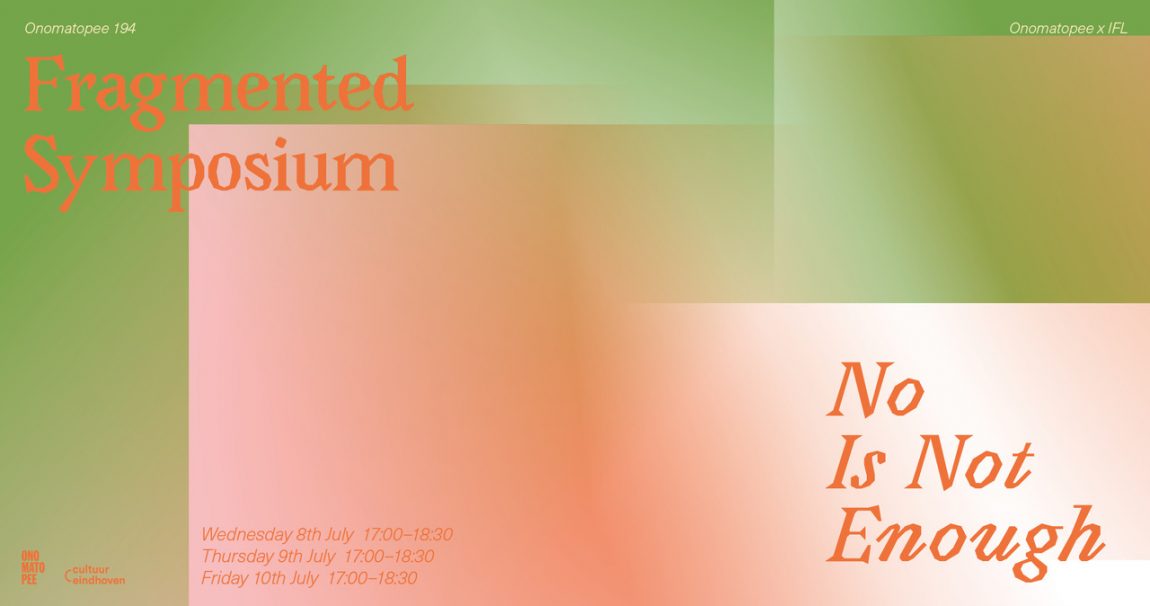 Onomatopee x IFL (informal feminist library) presents Fragmented Symposium - No Is Not Enough, a discussion between IFL librarian Pauline Agustoni, artist and musician Clara Le Meur and designer Marie Declerfayt.
How does the Covid-19 crisis affect our lives? What societal issues are exacerbated by it? How do medias communicate about Covid-19? What strategies are there to react to the crisis and how do we invent new ways of living for the future?
Such questions accompany us day by day as we try to figure out how to react to the crisis we are facing. Using a chapter of the book No Is Not Enough by Canadian journalist and activist Naomi Klein, we aim to link it to our own experience and use its insights on shock doctrine as a mirror to reflect on the current situation.
The discussion will happen in three parts during which we will read, react and debate. In the end of each session, there will be time for the online audience to enter the discussion, ask questions and add comments.
When?
Wednesday 8th July  17:00–18:30
Thursday 9th July  17:00–18:30
Friday 10th July  17:00–18:30
Where?
Zoom link : will be communicated in the following days
No prior reading needed.
This project is made possible thanks to the support of Cultuur Eindhoven.
Location
Zoom link : will be communicated in the following days
Location
Zoom link : will be communicated in the following days