Onomatopee 87, Kathrin Schlegel, 2013
Distillations. Notes on Kathrin Schlegel's insertions in public space.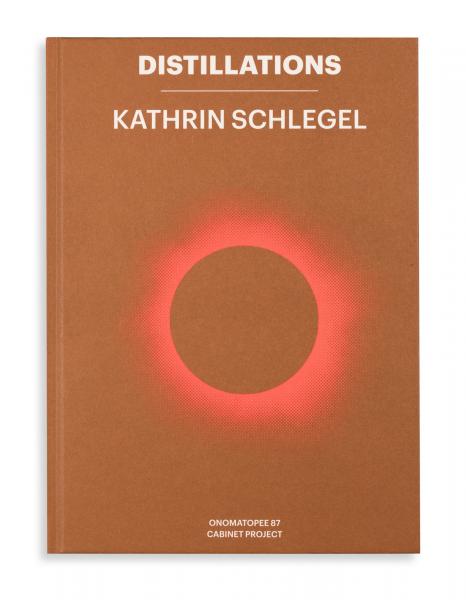 This book discusses how we can and want to relate to our environment. It poses the question of the possibility of social interaction through symbolic gestures and through the meanings manifesting themselves in and via a work of art in its context. In particular, it elaborates on the context of the presentation, the relation between the author, the work and the public, and the way the meanings concerned move in time.
The publication also contains descriptions and an extensive review of Schlegel's most recent work, as an illustration of her art practice and as a showcase in which these gestures take root. The sum of this book discusses the posture and potential of meaningful experiences and the process of signification through art in the (public) context. As Kathrin Schlegel motivates: "It has to work."
--- ---
Editors book: Freek Lomme and Kathrin Schlegel
Graphic design book: Niels Schrader / Mind Design
Contributing writers: Aleksandra Landre, Alena Alexandrova, Freek Lomme, Marcus Lutkemeyer, Maria Rus Bojan, Nils van Beek.
Text editing: bureau précaire/ Jennifer Steetskamp and Freek Lomme
Translations and corrections
Jimini Hignett: texts Freek Lomme, Markus Lütkemeyer, Alena Alexandrova
Mels Dees: text Nils van Beek
Wilhelm v. Werthern / www.zweisprachkunst.de: text Markus Lütkemeyer,The Triangle of Present
Made possible thanks to the support of:
Cusanuswerk, Bonn, Germany in the framework of the 'Georg Meistermann-Stipendium', Bank für Kirche und Caritas, Paderborn; Bank im Bistum Essen; Darlehnskasse Münster; Liga Bank, Regensburg; Pax Bank e G, Köln; WGZ Bank, Düsseldorf.
Type

hardcover

Dimensions

170 x 235 mm / 7 x 9.5 inch portrait

Pages

93

ISBN

978-94-91677-02-1
Editor

Freek Lomme, Kathrin Schlegel

Author

Aleksandra Landre, Alena Alexandrova, Freek Lomme, Marcus Lutkemeyer, Maria Rus Bojan, Nils van Beek

Graphic

Niels Schrader / Mind Design
Language

English

Paper

munken lynx rough 90 grs. (inside) and greyboard 1,5mm with brillianta linnen (cover)

Edition

750

Color

96p bw 4/1 per section full colour/1x black or pms, cover paper 1/1 pms brillianta linnen with foil 1/0.

Printer

Rob Stolk, Amsterdam
Proofreader

bureau précaire/ Jennifer Steetskamp

Curator

Freek Lomme
more specs