Onomatopee 93, Helmut Smits, 2013
Ideas and thoughts by Helmut Smits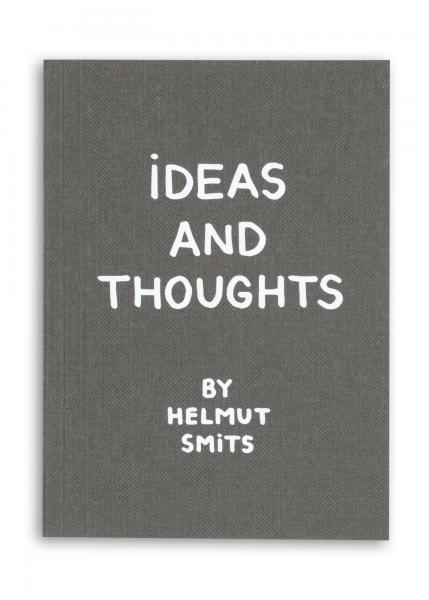 The sketch drawings in the notebook Ideas and Thoughts by Helmut Smits capture bright solutions and inventions in the conditions of our daily order, perceived both within our social and our visual horizon. Rocking our foundations and playing on our sense of eureka!, these often realized propositions trigger a playful relation with our environment.
--- ---
Helmut Smits is a multidisciplinary visual artist based in Rotterdam, The Netherlands. Straightforward, critical and witty, Smits is a ceaseless producer of ideas that comment on society and situations in a frank and often humorous way.
---
Editors: Helmut Smits and Freek Lomme
Graphic design: Helmut Smits assisted by Gabriela Baka
Type

softcover

Dimensions

140 x 100 mm / 5.5 x 4 inch portrait

Pages

144

ISBN

978-94-91677-10-6
Editor

Helmut Smits, Freek Lomme

Author

Helmut Smits

Graphic

Gabriela Baka, Helmut Smits
Binding

threat-sewn and glued

Paper

144 pages Muncken Rough 120 grams (Inside pages) Wibalin Buckram, F-color Neuleinen Anthrazit (454), 120 gr (cover).

Edition

2.500

Color

black/white

Image specs

70 black/white illustrations

Details

Type in white foiled print.
more specs