Onomatopee 98, Joan van Barneveld, 2014
into longing, vast rock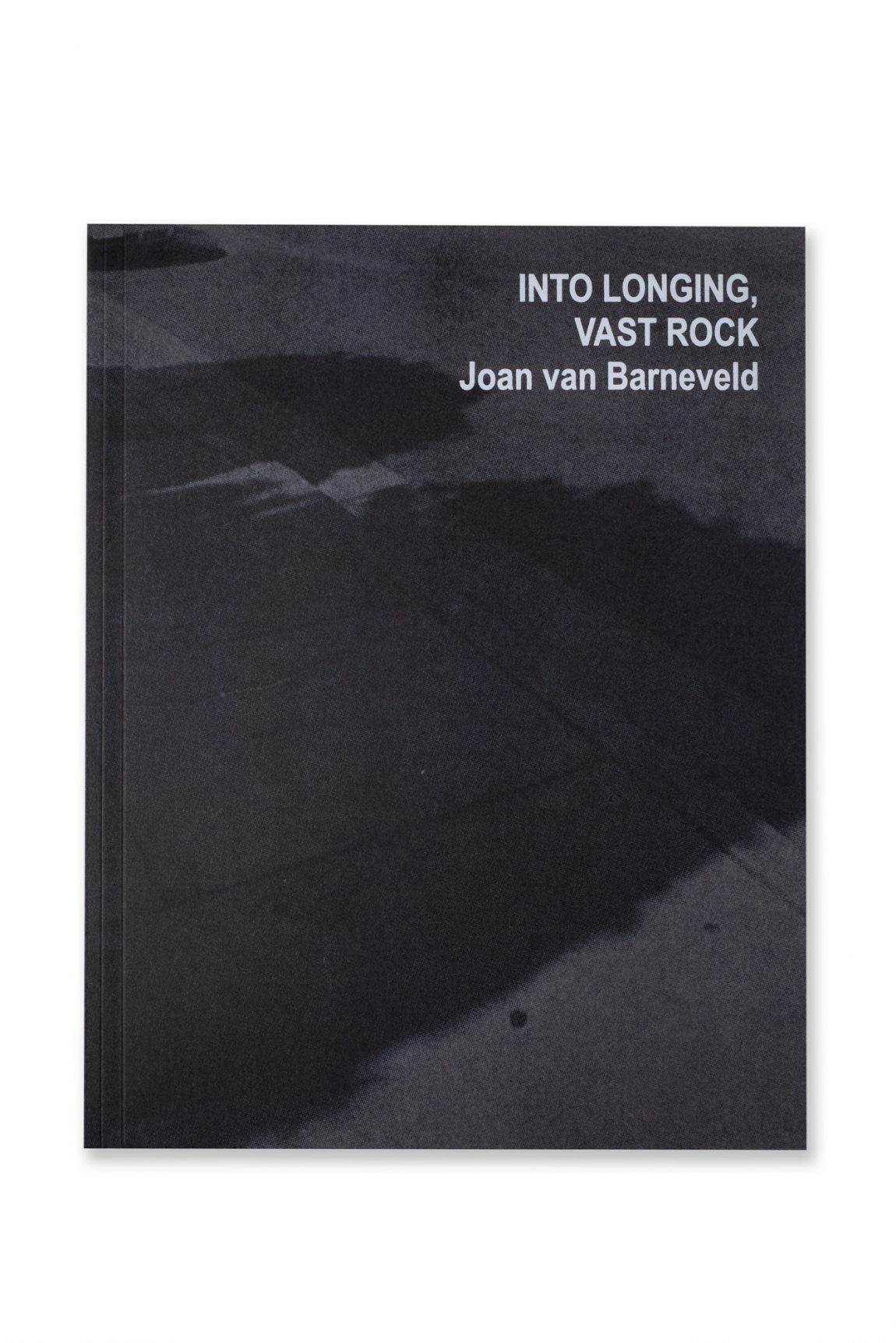 Visual artist Joan van Barneveld processes deep romantic longings within popular culture. In the absence of people a feedback of the intensity of the cultural scene is articulated through a 'condensed' black veil staging a longed for, introverted grandeur.
His earlier work energised the poetics of grunge culture. In recent series a deeper longing for an essential horizon is narrated with a wider visual perspective: 'blackened' pictures of popular spheres, devoid of people, that allow for a more reality-based motive and open up for wider narration as diptychs and triptychs. A staying at age in rock.
The oeuvre is represented together with insightful texts by LA critic Jan Tumlir, Dutch philosopher Rene Gabriels and Onomatopee director Freek Lomme who address aspects of landscape, rock's intensity and romanticism in pop, leaving a sourcebook, a bible, for the identification of longing.
///
Curator / editor: Freek Lomme
Graphic design by Brusatto
Texts by Jan Tumlir, Rene Gabriels and Freek Lomme
Made possible thanks to the generous support of the municipality of Eindhoven and the Mondriaan Fund 
Type

softcover

Dimensions

295 x 230 mm / 11.5 x 9 inches portrait

Pages

112

ISBN

978-94-91677-20-5
Editor

Freek Lomme

Author

Jan Tumlir, Rene Gabriels and Freek Lomme

Graphic

Geoffrey Brusatto
Language

English

Binding

threat-sewn and glued

Paper

Munken Lynx rough 1.4, white 300 gr (cover) and 120 gr. (inside pages)

Edition

1.000

Color

full color

Printer

Lecturis, Eindhoven (NL)

Image specs

58 full color, 27 black/white.

Details

Best designed Dutch book award 2014
Curator

Freek Lomme
more specs