Onomatopee 99, Maartje Folkeringa, 2014
Trick or Trait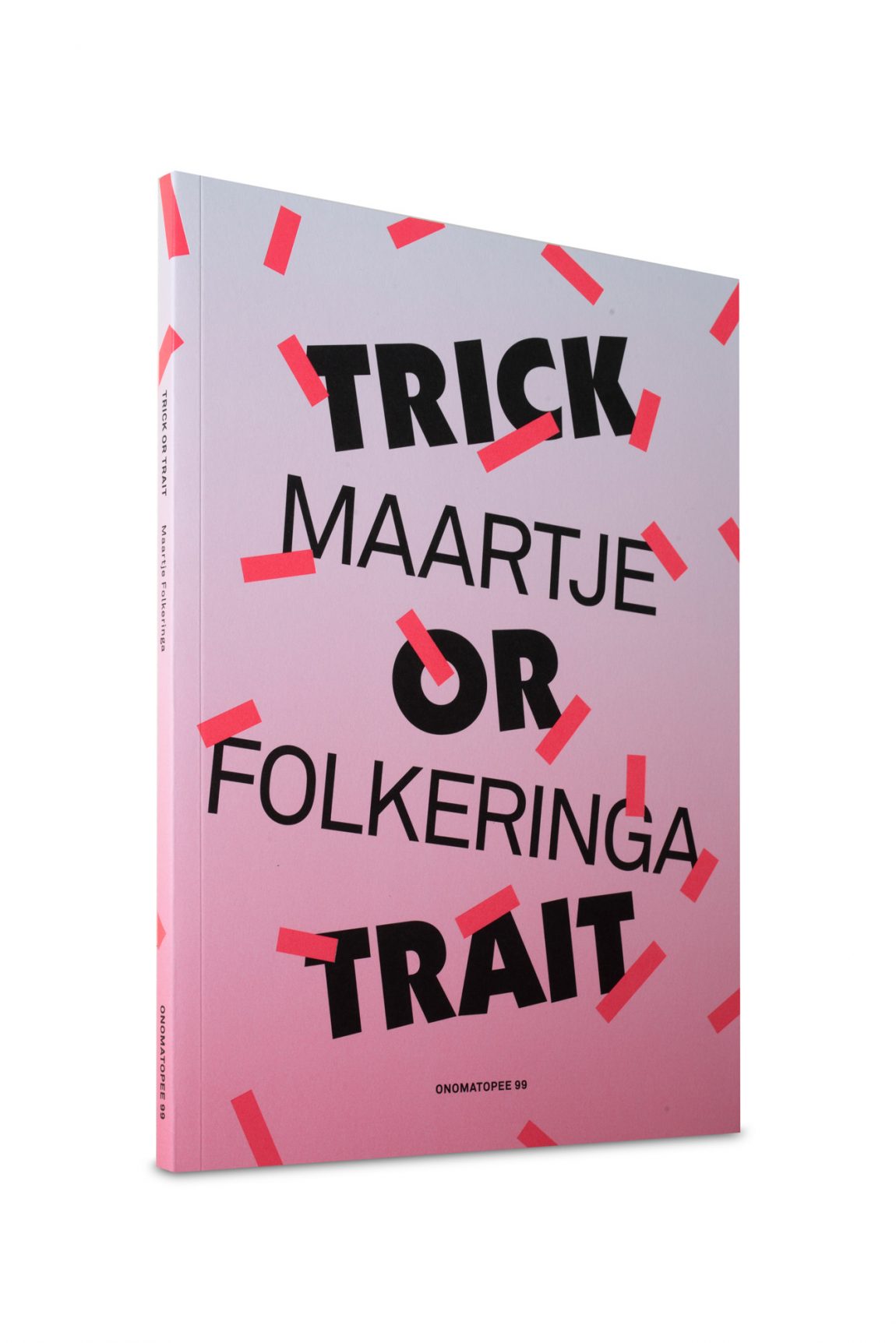 The double-faced features of bling-bling. This is the first monograph on the art of Maartje Folkeringa (1978), a mid-career, upcoming Dutch artist, whose sculptural work sets out for the non-verbal forms of tactile communication in our behaviour and social interaction. Through the choice for specific materials and the way they are processed into totems of status, this physical body of work humanises the popular and high-end finery with which we rank ourselves and others through the lens of art. It plays with the totems by which we (un)consciously postulate our social hierarchy, allowing both the positioning of the art-object and the signalling of our status.
This book is a must-have for those who wonder what they must have. Both suggested and framed as a cut-and-paste sourcebook full of inspiration and proposals towards artistic endeavour, this book is designed with colourful respect for grandeur and subversive exclusivity, featuring enthusiastic lively texts that explore qualities in life and sculpture simultaneously.
///
Texts by Renske Janssen, Sarah Bay Williams, Freek Lomme and Lucette ter Borg
Graphic design by Raw Color
Chief editor and production: Freek Lomme
Made possible thanks to the generous support of the Municipality of Eindhoven, the Prins Bernhard Cultuurfonds / Josine de Bruyn Kops Fonds, the Mondriaan Fund and Stokroos Foundation.
Type

softcover

Dimensions

240 x 170 MM / 9.5 x 6.7 inches portriat

Pages

96

ISBN

978-94-91677-21-2
Editor

Freek Lomme

Author

Renske Janssen, Sarah Bay Williams, Freek Lomme, Lucette ter Borg

Graphic

Raw Color
Language

English

Binding

threat-sewn and glued

Paper

Maxioffset white 300 gr (cover) + 120 gr (inside pages)

Edition

1.000

Color

half duotone, half full-color

Printer

Lecturis, Eindhoven (NL)

Image specs

42 full color images, 18 duotone images.

Details

pink confetti foil (Colorit 949) on cover.
Proofreader

Nanne op t' Ende

Curator

Freek Lomme
more specs