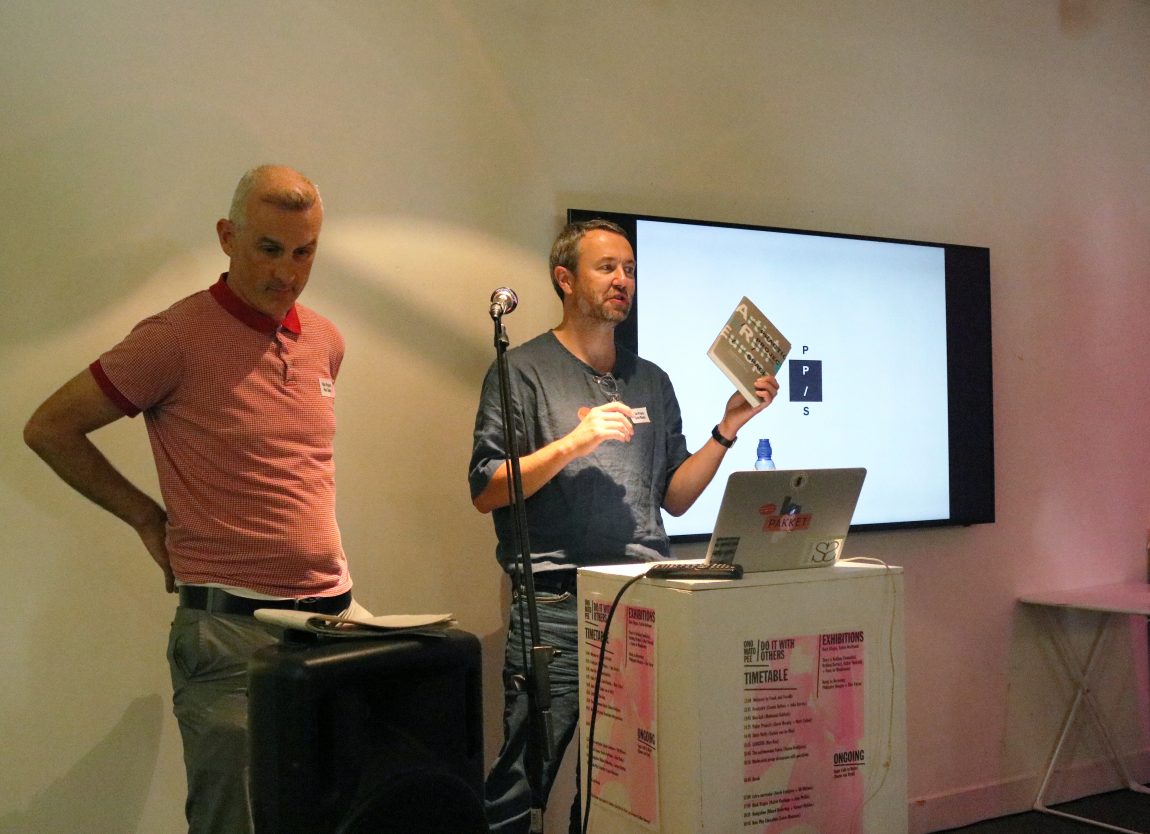 Agenda
August Saturday 25, 2018, 01:00 - 21:00 / festival, Opening, Talk / lecture
The do it with others - festival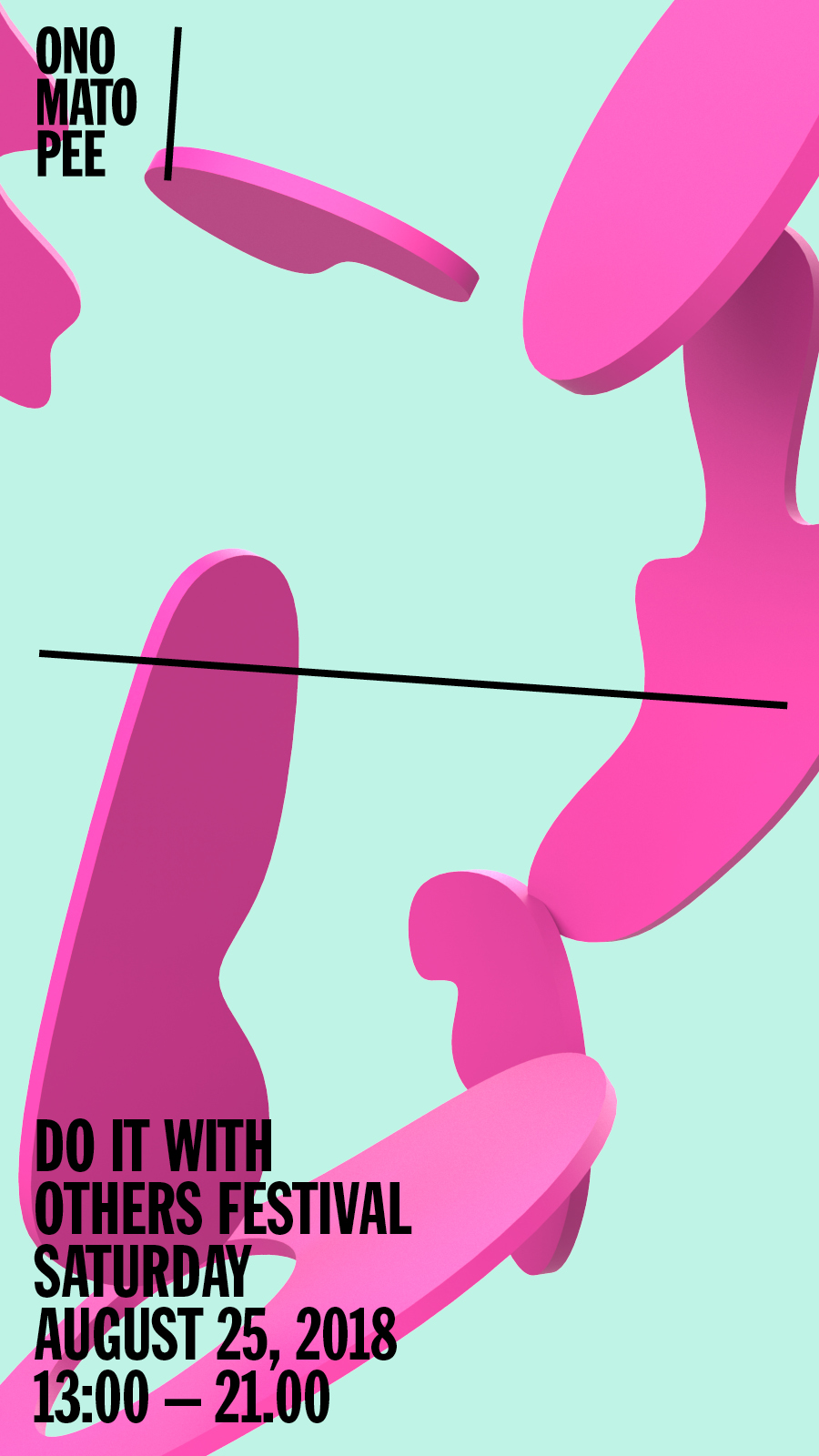 A festival delivering new directions in independent get-togethers and alternative education; including talks, book launches, food, drinks, exhibition-openings and performances.
Saturday August 25, 2018
13:00 – 21.00
Featuring:
Bon-Gah by Mahmoud Bakhshi  (IR), Frontyard(AUS), The autonomous fabricby Simon Kentgens (NL), Tante Netty(NL), Pallas Projects(IR), Lodgersby Nav Haq (BE), Jacob Lindgren (US) & Till Witwerr (DE), Rikard Heberling (SE) & Samuel Richter (SE), Lucas Maassen(NL), Jens Pfeifer (DE), Katrin Korfmann(DE/NL), Hanne van Dyck(BE), Esther Venrooij(NL/BE), Hans Demeulenaere(BE), Philippine Hoegen(AT/NL) and Alex Farrar(GB)
13:00 Open!
13:15 Independent get-togethers
16:15 Moderated group discussion
16:45 Break
17:15 Alternative education
19:00 food break
20.00 Performance of Esther Venrooy + Hans Demeulenaere
> ongoing – performance Hanne van Dyck
+ Opening exhibitions:
Onomatopee 160 - Being as Becoming featuring Philippine Hoegen  and Alex Farrar 
Onomatopee 158 - Back Stages by Katrin Korfmann 
Onomatopee 109.1 - There is Nothing Connected, Nothing Distinct / Esther Venrooij, Hans Demeulenaere and Volkmar Mühleis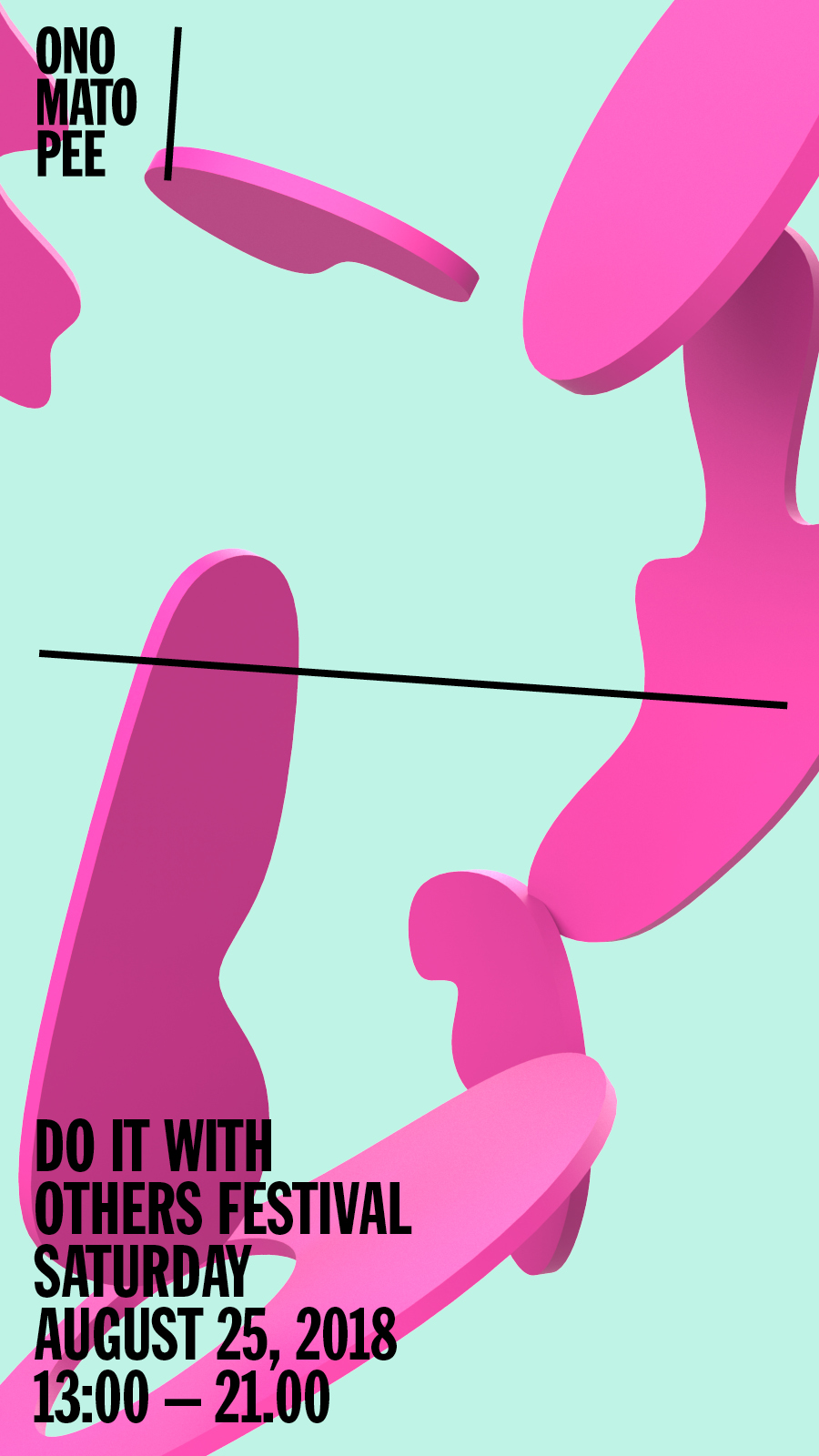 Publication
Onomatopee 127, Mark Cullen, Gavin Murphy, 2016
Artist-Run Europe - Practice/Projects/Spaces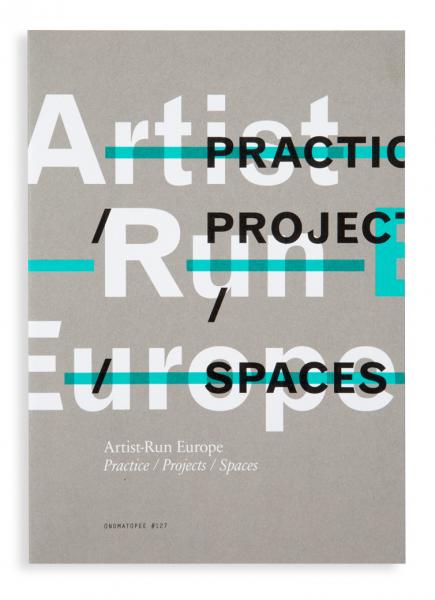 € 25
Sold out
Part how-to manual, part history, and part socio-political critique, Artist-Run Europe looks at the conditions, organisational models, and role of artist-led practice within contemporary art and society. The aim is to show how artist-run practice manifests itself, how artist-run spaces are a distinctive and central part of visual art culture, and how they present a complex, heterogeneous, and necessary set of alternatives to the art institution, museum and commercial gallery.
In a self-reflexive, critically questioning process, contributions discuss and analyse areas such as: What position do artist-run spaces occupy within the field of contemporary art today? Should they stand in opposition to or in parallel to other art-world structures? How is value ascribed to these often transitory practices, and is this value recognised within the field? How are these spaces organised? Can artist-run spaces develop and be sustained without the need to institutionalise? What do artist-run spaces add to the ecology of the civil society? What can we say about future (or hoped for) trajectories?
Such a publication is timely and unique, with case studies of spaces and projects: Triangle France, Transmission Gallery, Pallas Projects/Studios, Eastside Projects, Catalyst Arts, Pink Cube, Secession, Dienstgebaeude, Supermarket, 126 Artist-led Gallery, and The Artist-led Archive; and an expansive and detailed index of artist-run spaces in Europe. It will seek to develop and encourage discourse on the subject within the wider field of contemporary practice, be a source for academics and students, and act as a practical tool for those running or wishing to set up artist-run spaces.
---
Contributors: Jason E. Bowman, AA Bronson, Noelle Collins, Valerie Connor, Mark Cullen, Céline Kopp & Alun Williams, Joanna Laws, Freek Lomme, Megs Morley, Gavin Murphy, Gavin Wade and Katherine Waugh.
Edited by Gavin Murphy & Mark Cullen (Pallas Projects Dublin)
Designed by WorkGroup, Dublin
Type

softcover

Dimensions

235 x 165 mm / 9.25 x 6.5 inches

Pages

208

ISBN

978-94-91677-56-4
Editor

Gavin Murphy & Mark Cullen (Pallas Projects Dublin)

Author

various

Graphic

WorkGroup
Language

English

Binding

swiss bound

Edition

1.250

Color

Full colour

Printer

Unicum, Tilburg (NL)
Photography of the book

Blickfanger
more specs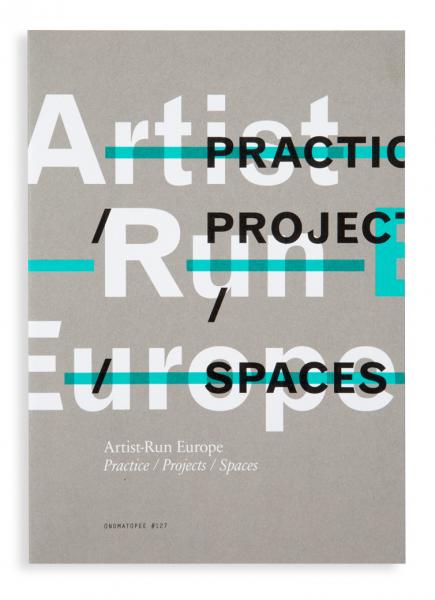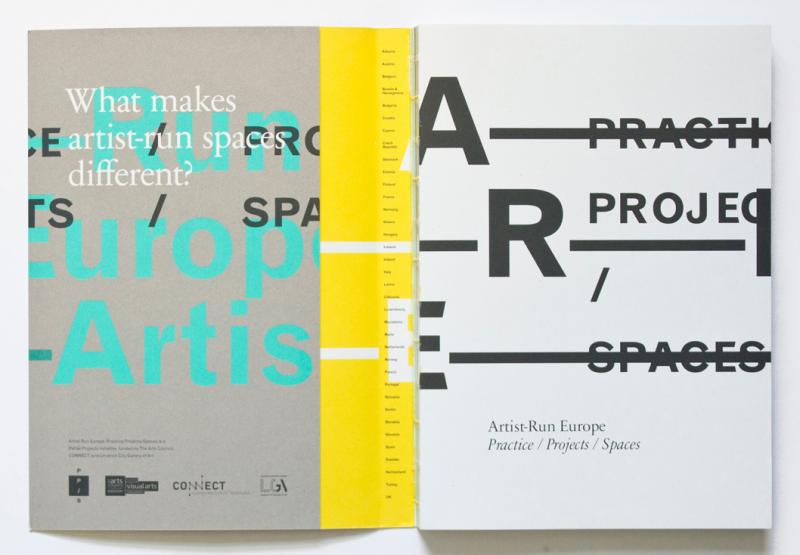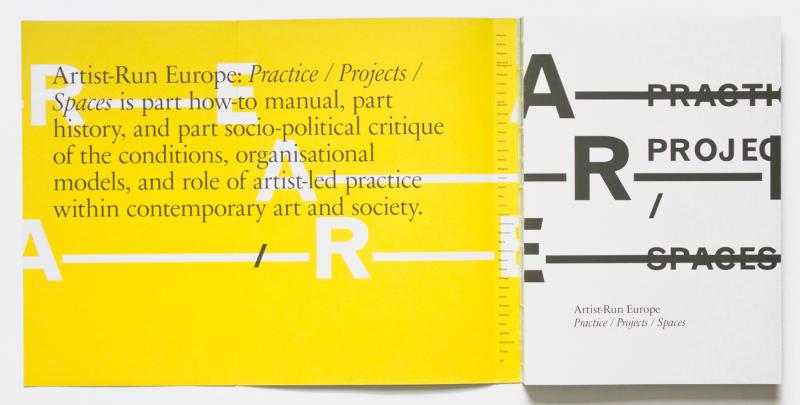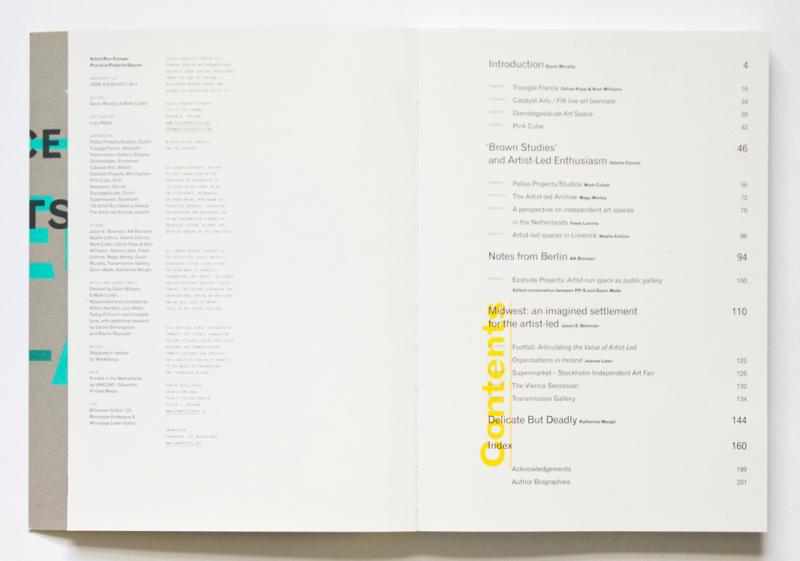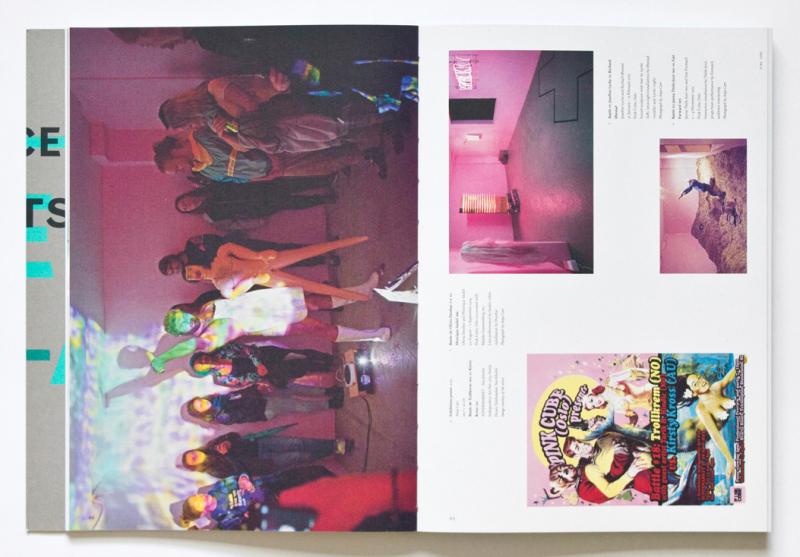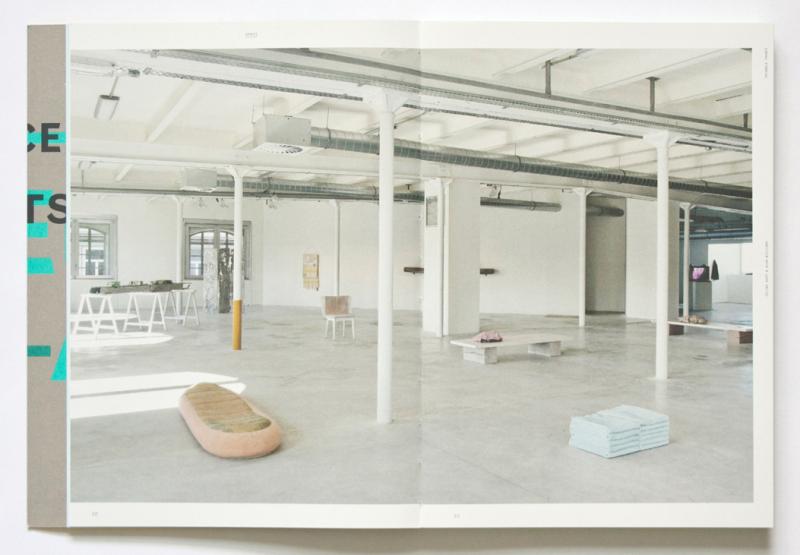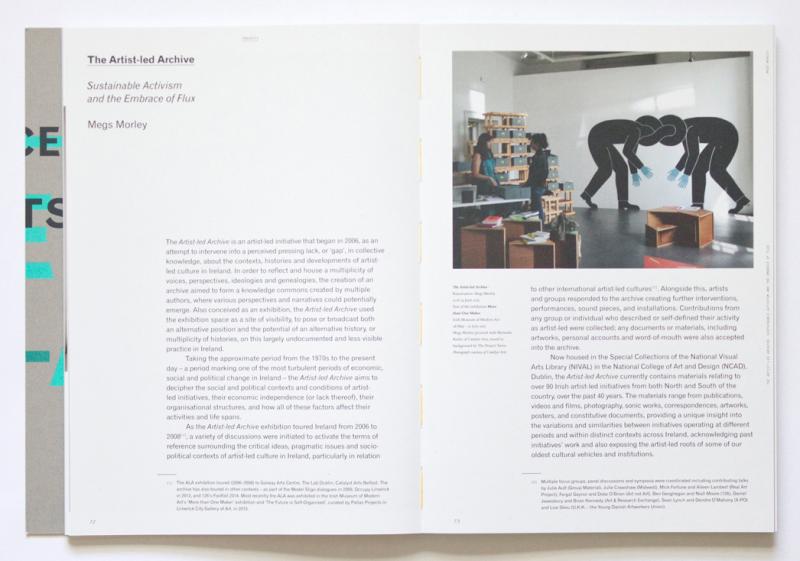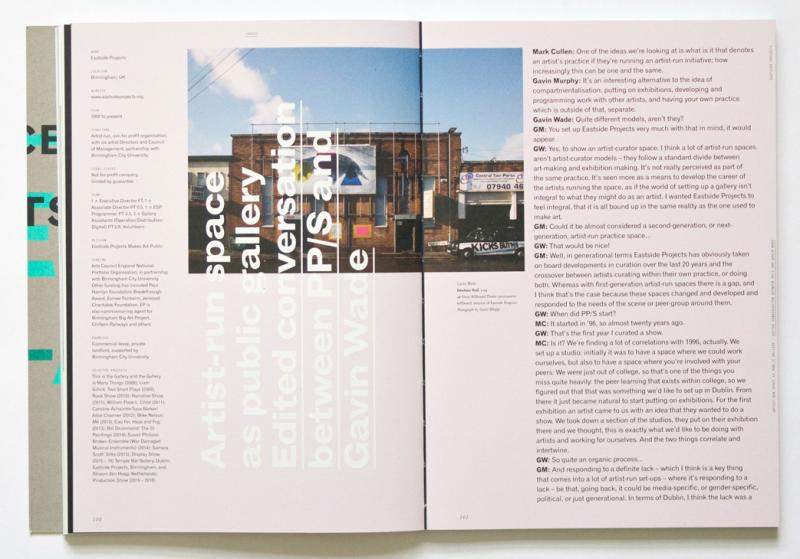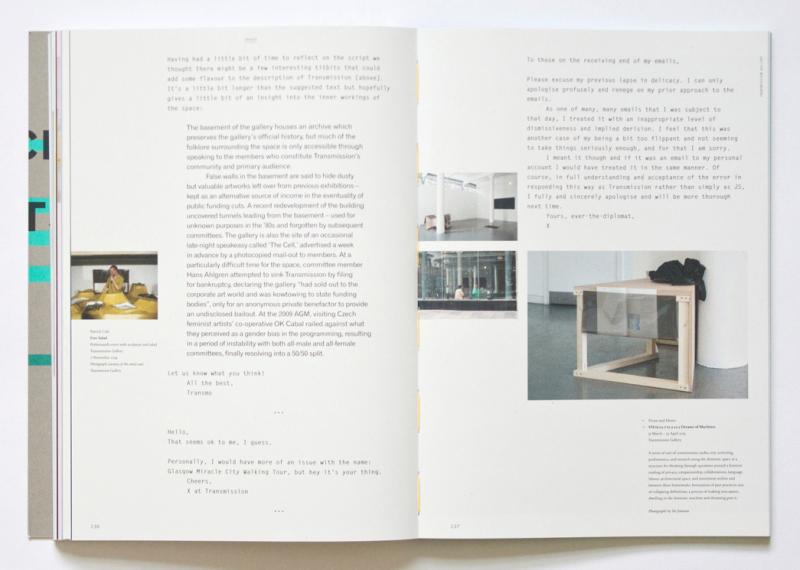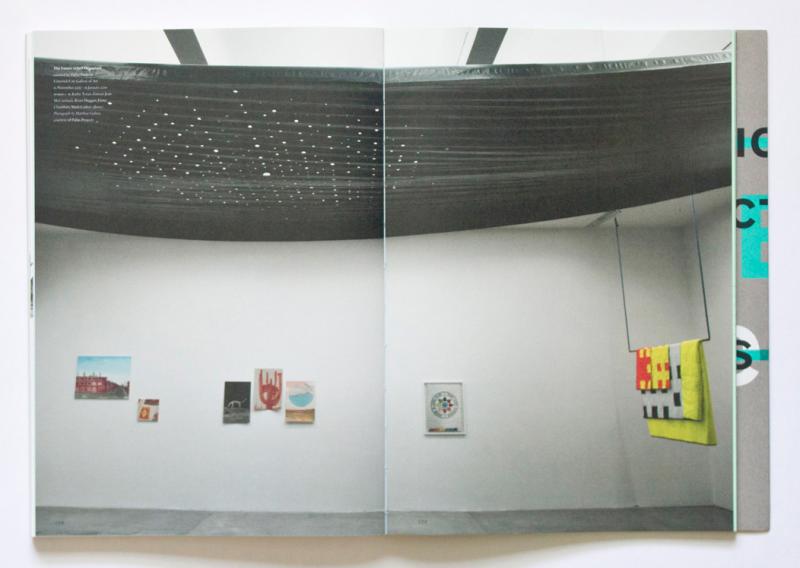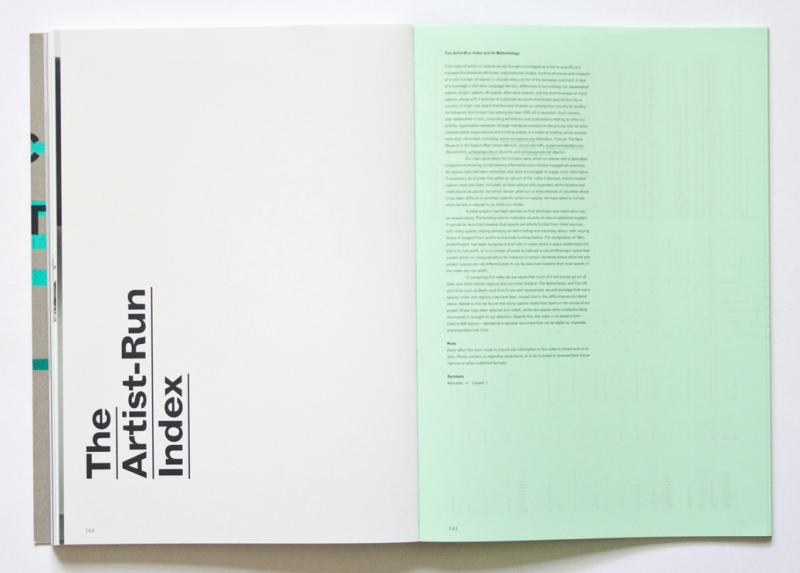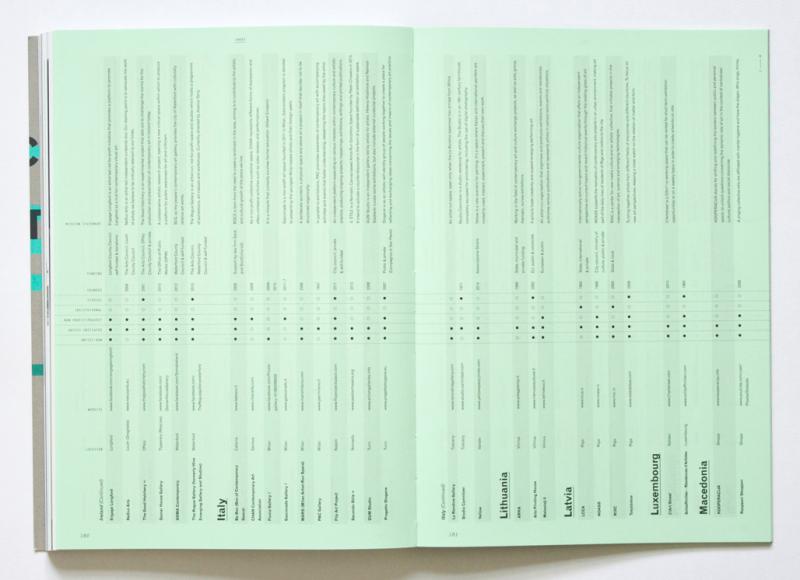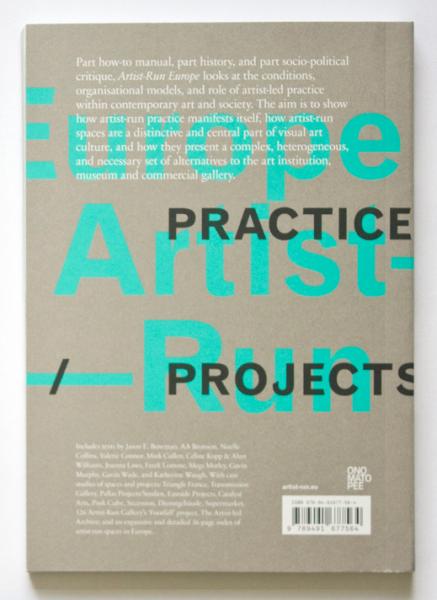 PEOPLE INVOLVED IN THIS PROJECT AND ALL THE ROLES THESE PEOPLE EVER HAD IN ONOMATOPEE PROJECTS