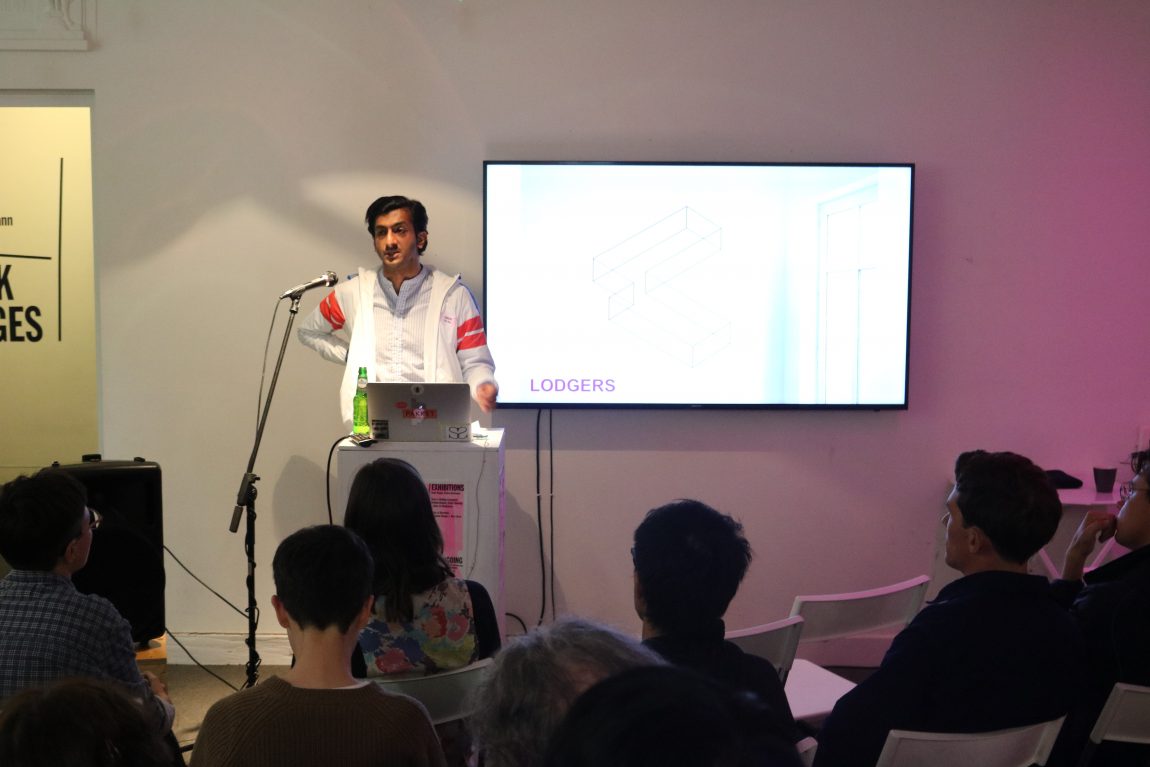 Agenda
August Saturday 25, 2018, 01:00 - 21:00 / festival, Opening, Talk / lecture
The do it with others - festival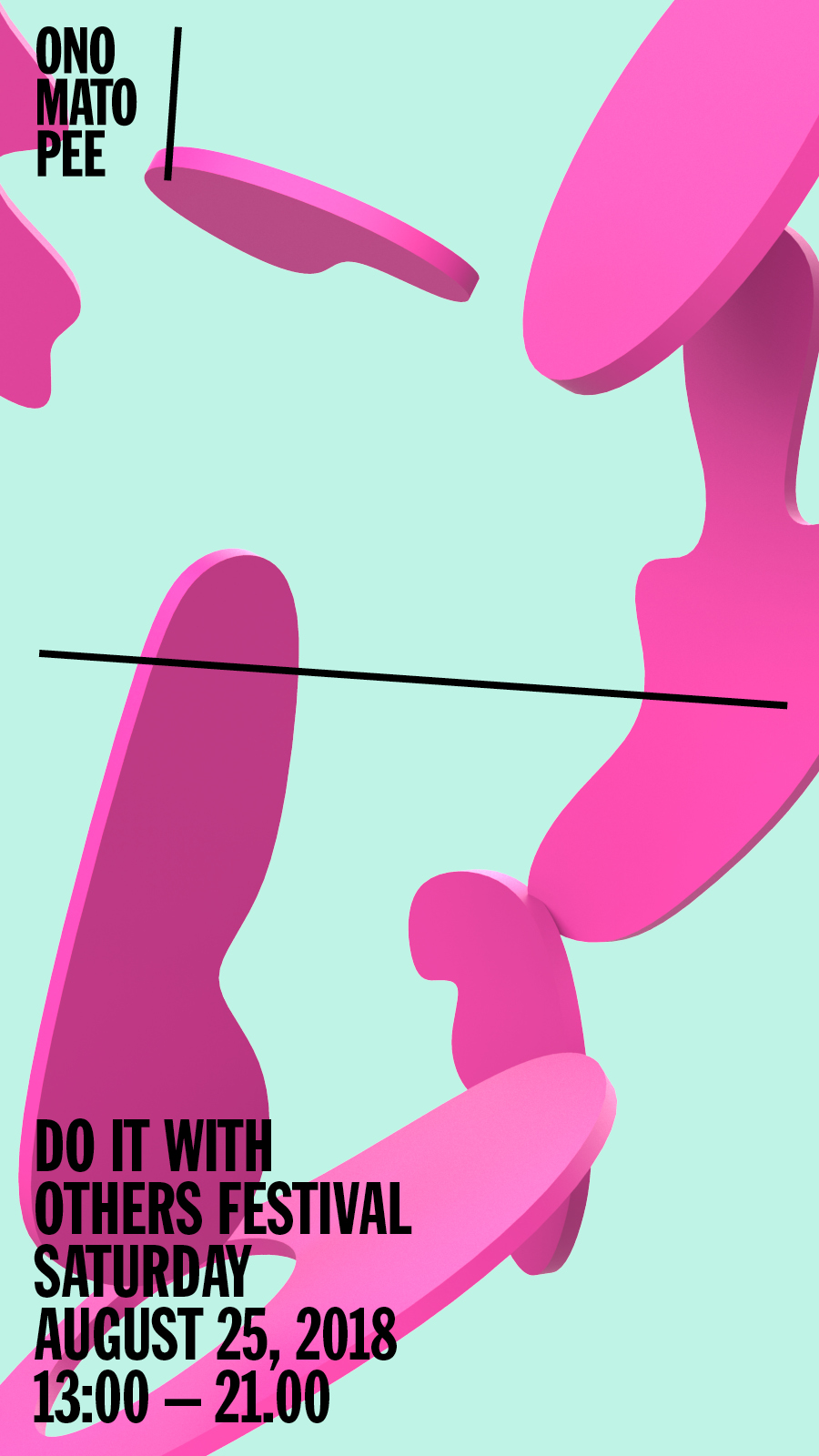 A festival delivering new directions in independent get-togethers and alternative education; including talks, book launches, food, drinks, exhibition-openings and performances.
Saturday August 25, 2018
13:00 – 21.00
Featuring:
Bon-Gah by Mahmoud Bakhshi  (IR), Frontyard(AUS), The autonomous fabricby Simon Kentgens (NL), Tante Netty(NL), Pallas Projects(IR), Lodgersby Nav Haq (BE), Jacob Lindgren (US) & Till Witwerr (DE), Rikard Heberling (SE) & Samuel Richter (SE), Lucas Maassen(NL), Jens Pfeifer (DE), Katrin Korfmann(DE/NL), Hanne van Dyck(BE), Esther Venrooij(NL/BE), Hans Demeulenaere(BE), Philippine Hoegen(AT/NL) and Alex Farrar(GB)
13:00 Open!
13:15 Independent get-togethers
16:15 Moderated group discussion
16:45 Break
17:15 Alternative education
19:00 food break
20.00 Performance of Esther Venrooy + Hans Demeulenaere
> ongoing – performance Hanne van Dyck
+ Opening exhibitions:
Onomatopee 160 - Being as Becoming featuring Philippine Hoegen  and Alex Farrar 
Onomatopee 158 - Back Stages by Katrin Korfmann 
Onomatopee 109.1 - There is Nothing Connected, Nothing Distinct / Esther Venrooij, Hans Demeulenaere and Volkmar Mühleis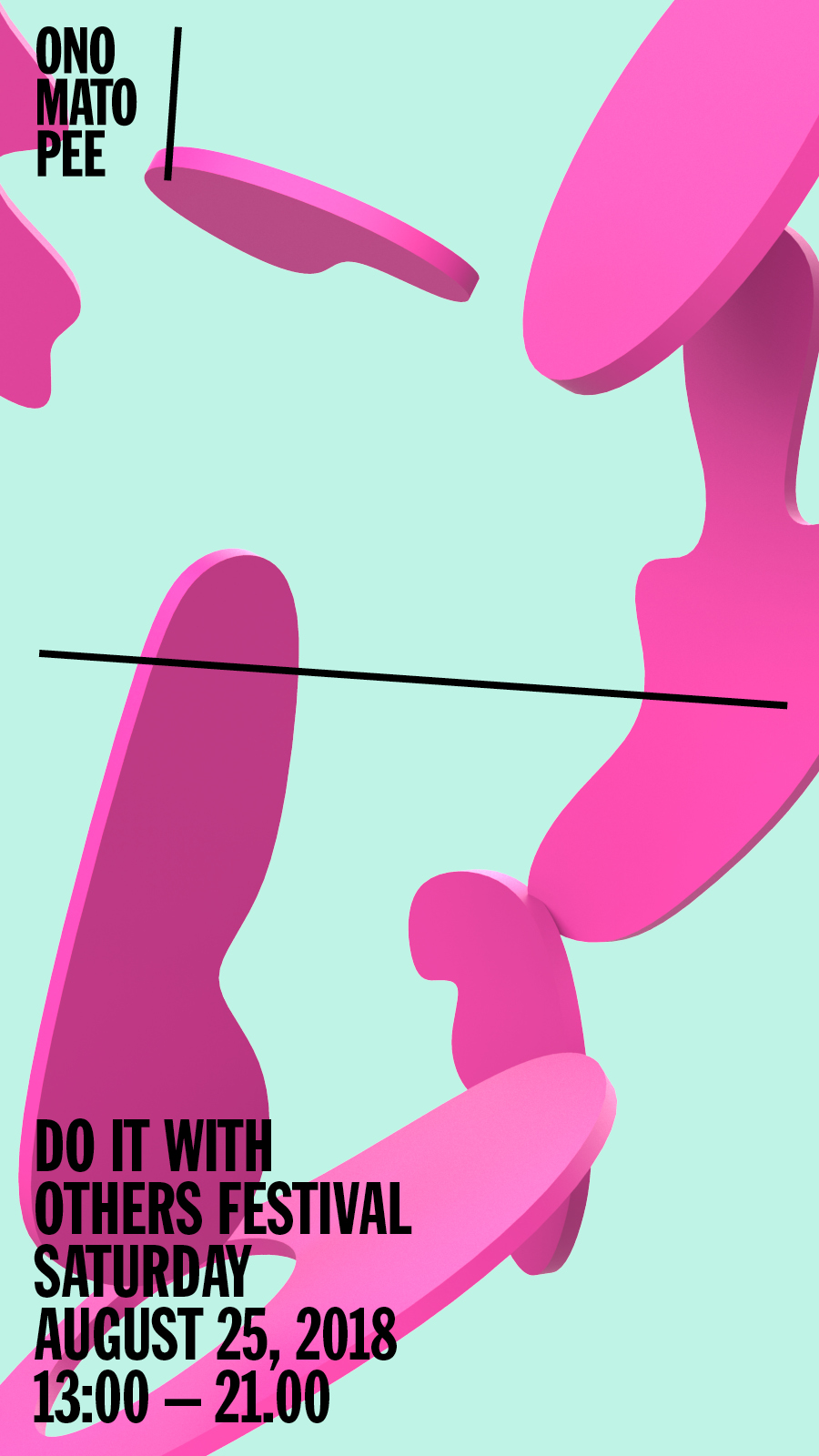 Publication
Onomatopee Z0013, Alan Quireyns, Nav Haq, 2019
Sustainability is not Enough
Non-Conventional Organisations and Initiatives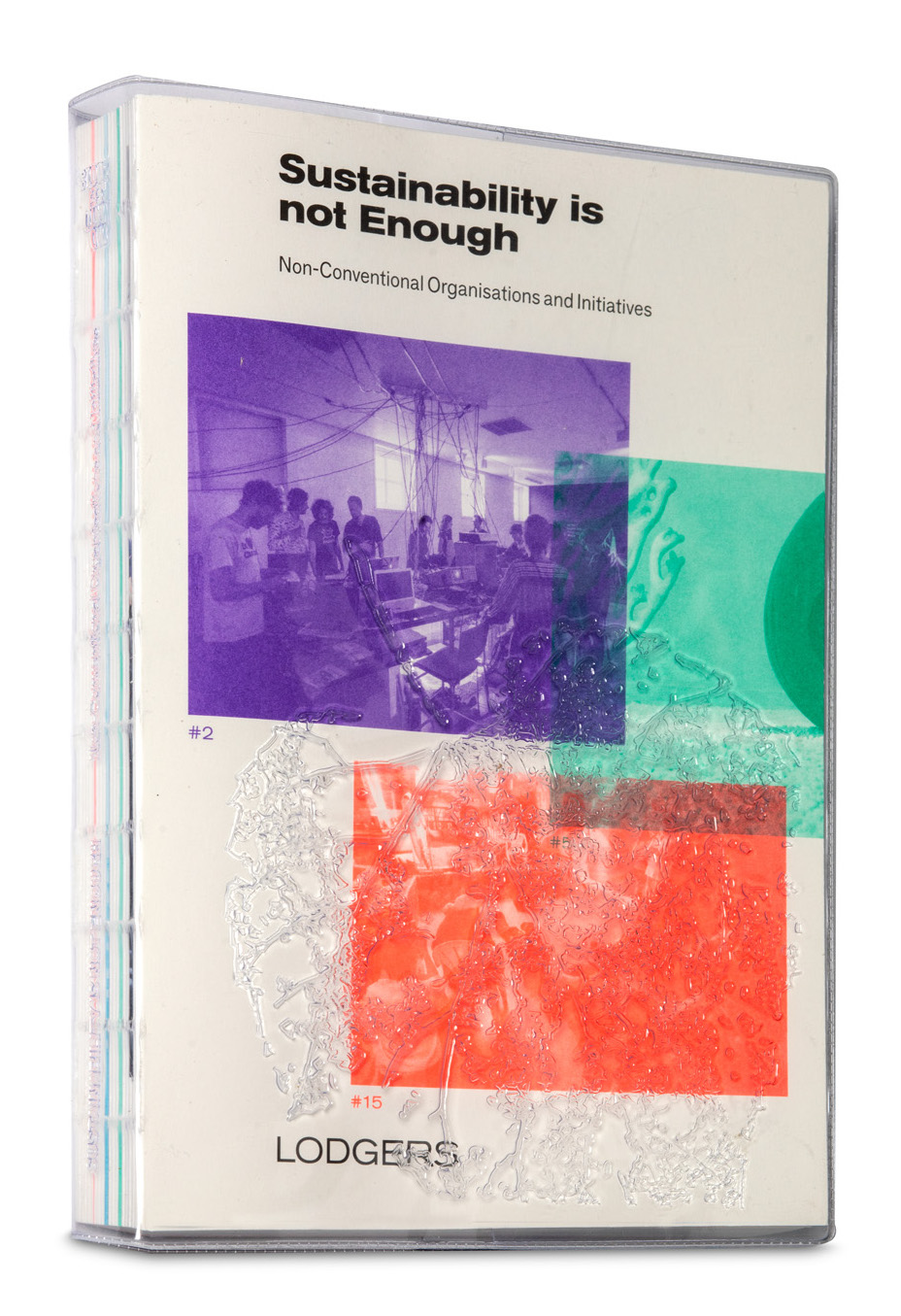 € 16
Sold out
Sustainability is not Enough reflects on the many organisations and initiatives that sit beyond conventional definition – organisations who play important roles in supporting the work of artists, and who often form the underpinnings of our artistic ecology.
Taking its cue from the LODGERS programme organised collaboratively by M HKA and AIR ANTWERPEN from 2015 to 2018, the book provides the case studies of sixteen initiatives from the Eurocore region, considering the reasons they exist, their ways of working with artists and their means of survival.
Sustainability is not Enough offers itself as a resource for thinking about the possibilities of a broader spectrum of organisational models for providing artists with valuable spaces of opportunity, exchange and freedom. 
Type

softcover

Dimensions

148 x 210 mm (portrait)

Pages

280

ISBN

978-94-93148-01-7
Editor

Nav Haq, Alan Quireyns

Graphic

Christoph Clarijs
Language

English

Release date

20190224

Binding

sewn in coloured threats

Paper

MultiDesign Original Natural 300 g/m² (cover), Multidesign Original Natural 100 g/m² (inside)

Edition

800

Color

Full color + one PMS

Printer

Albe De Coker, Antwerp (BE)

Font

F Grotesk (Book / Bold / Italics) and Azkzidenz Grotesk (Extended / Bold Extended)

Details

Transparent, plastic dust-jacket
Onomatopee project manager

Freek Lomme

Text editor

Paul Buck

Translator

Steve Talon

Made possible by

Kunststiftung NRW
more specs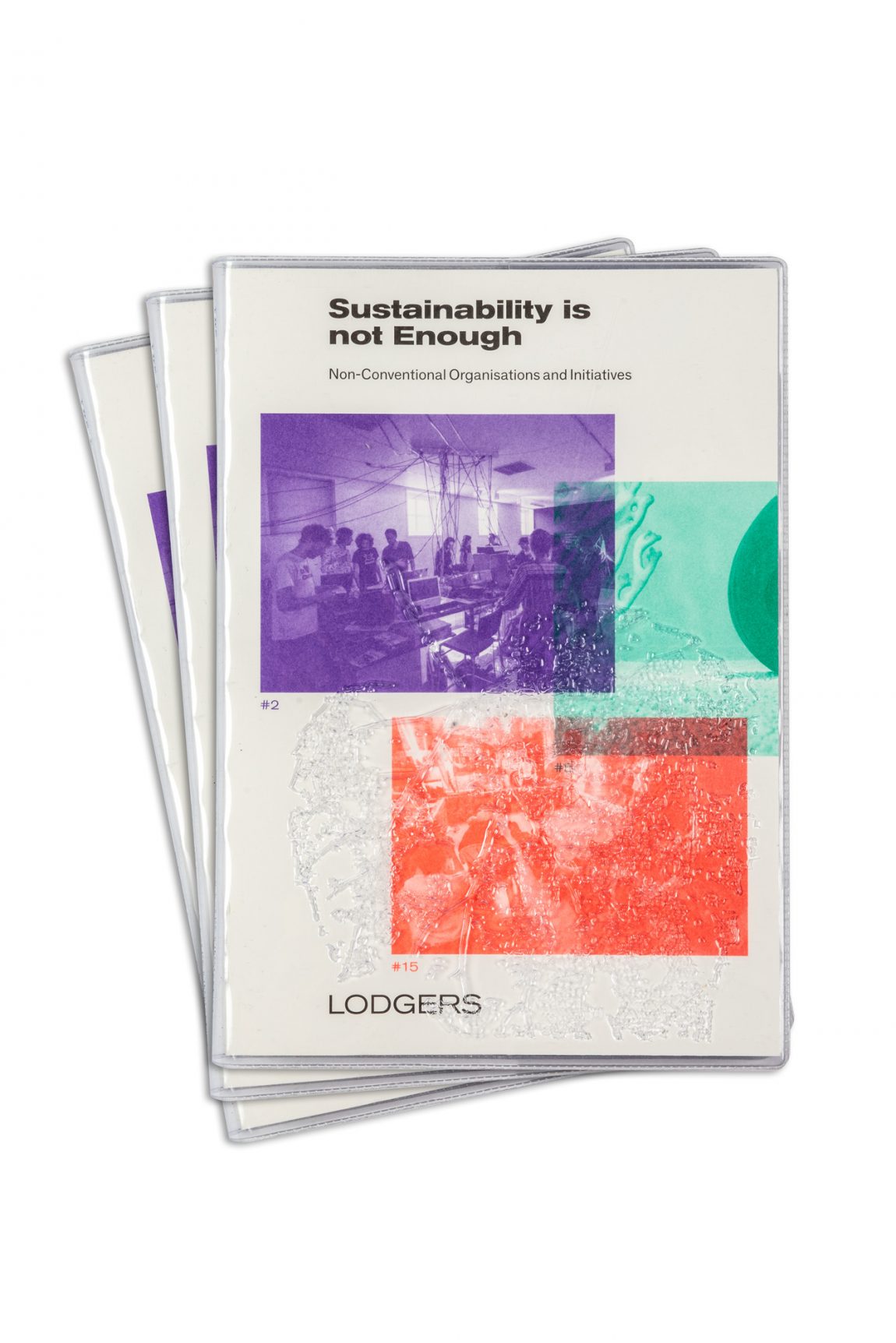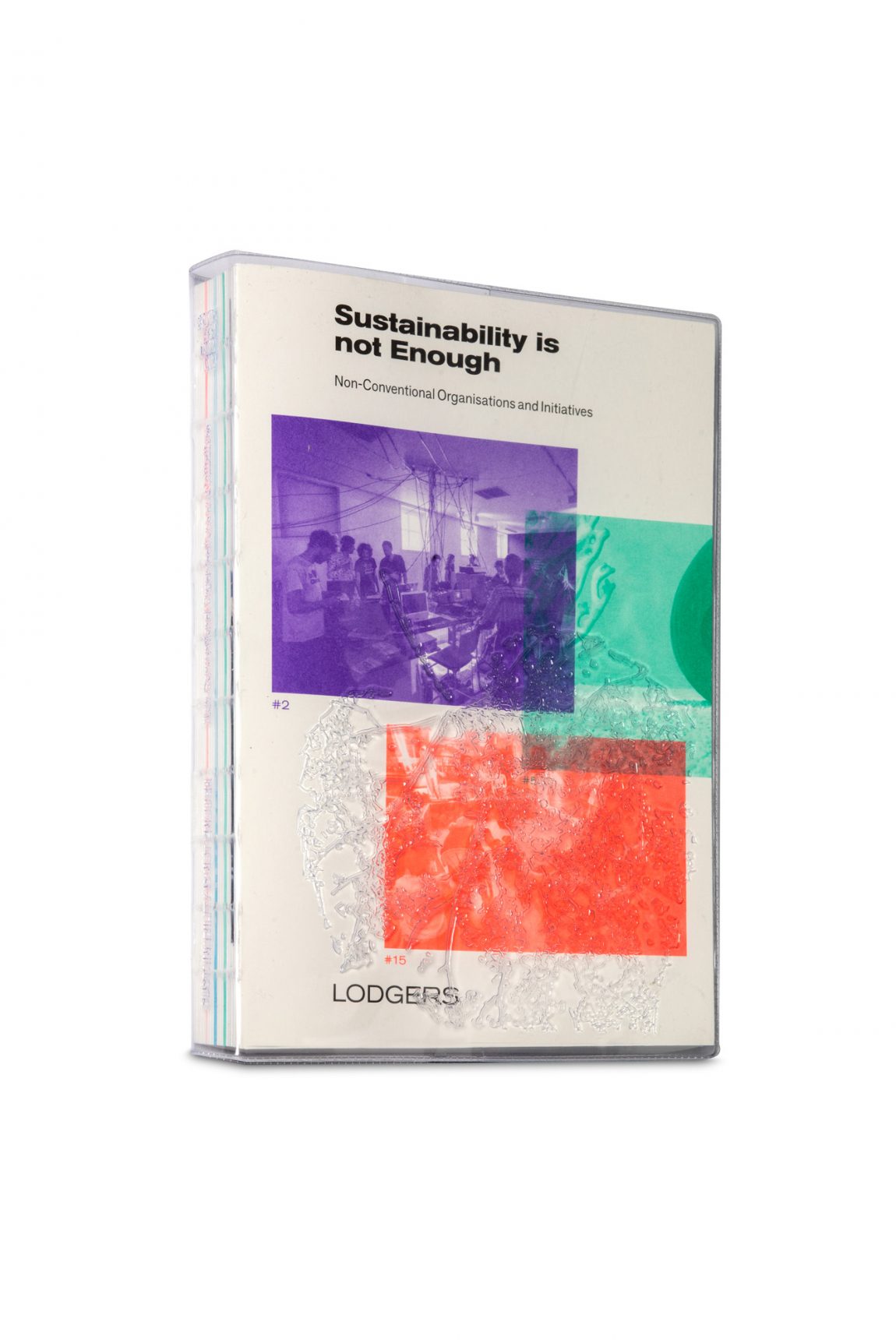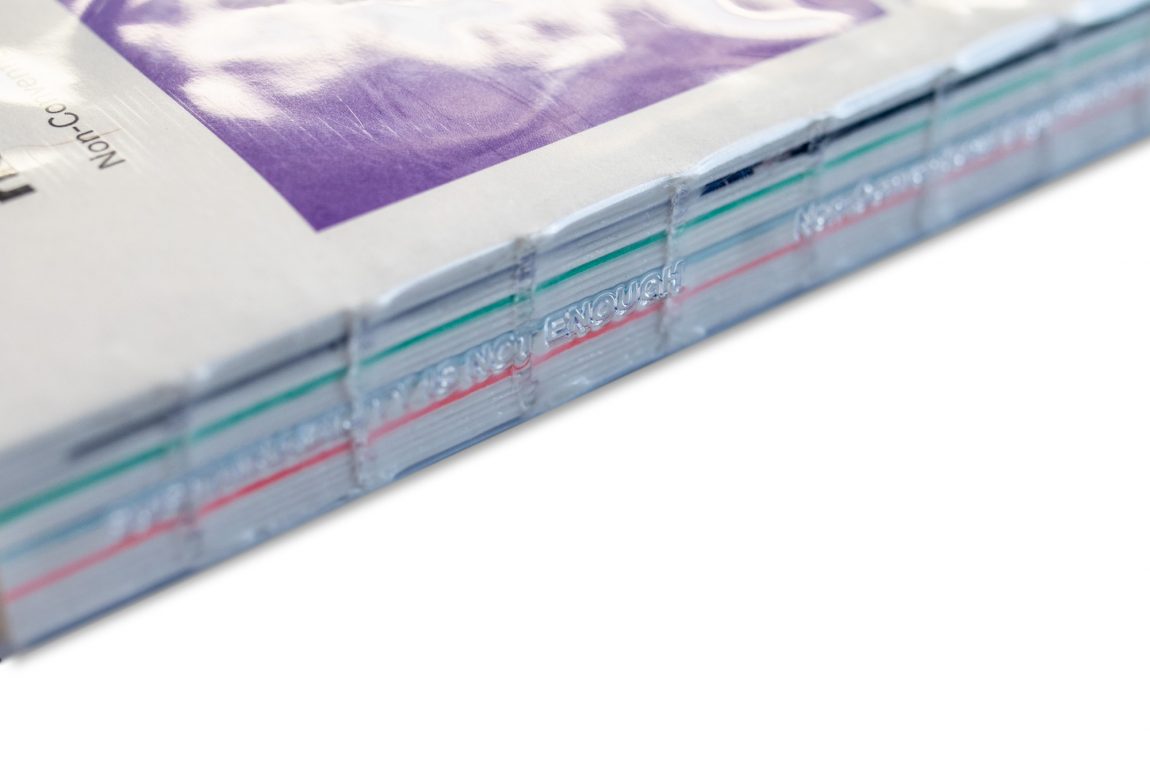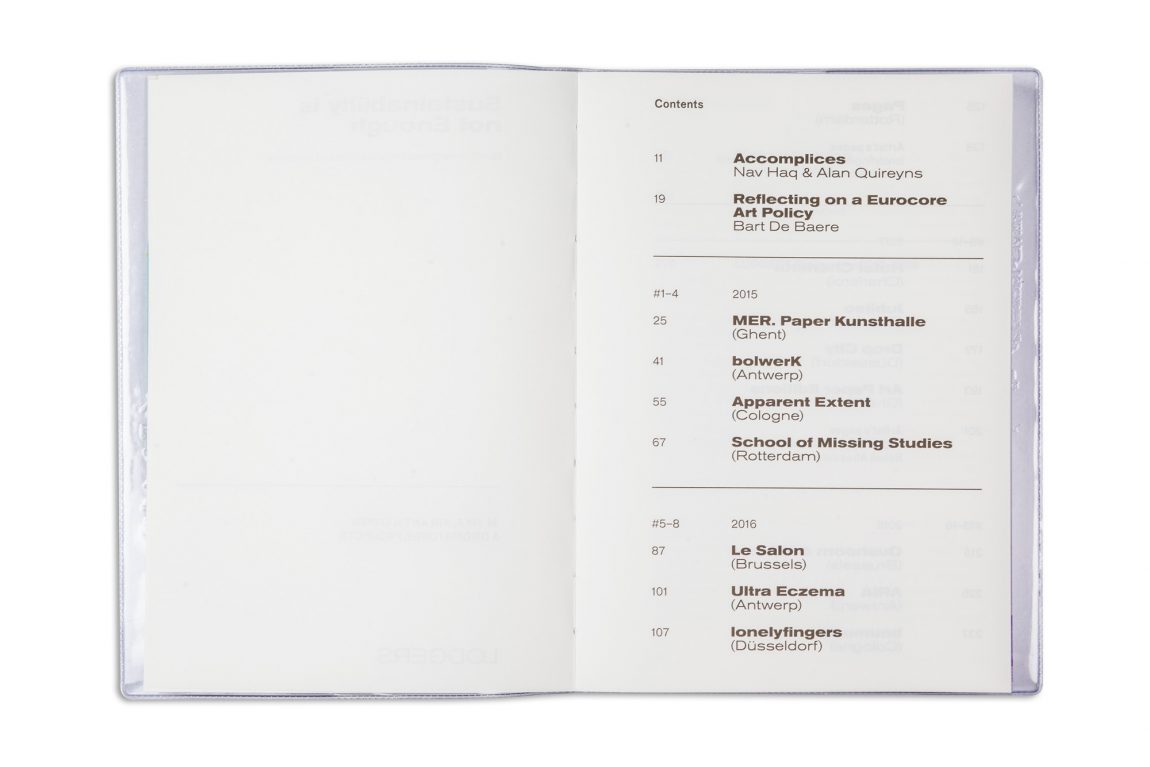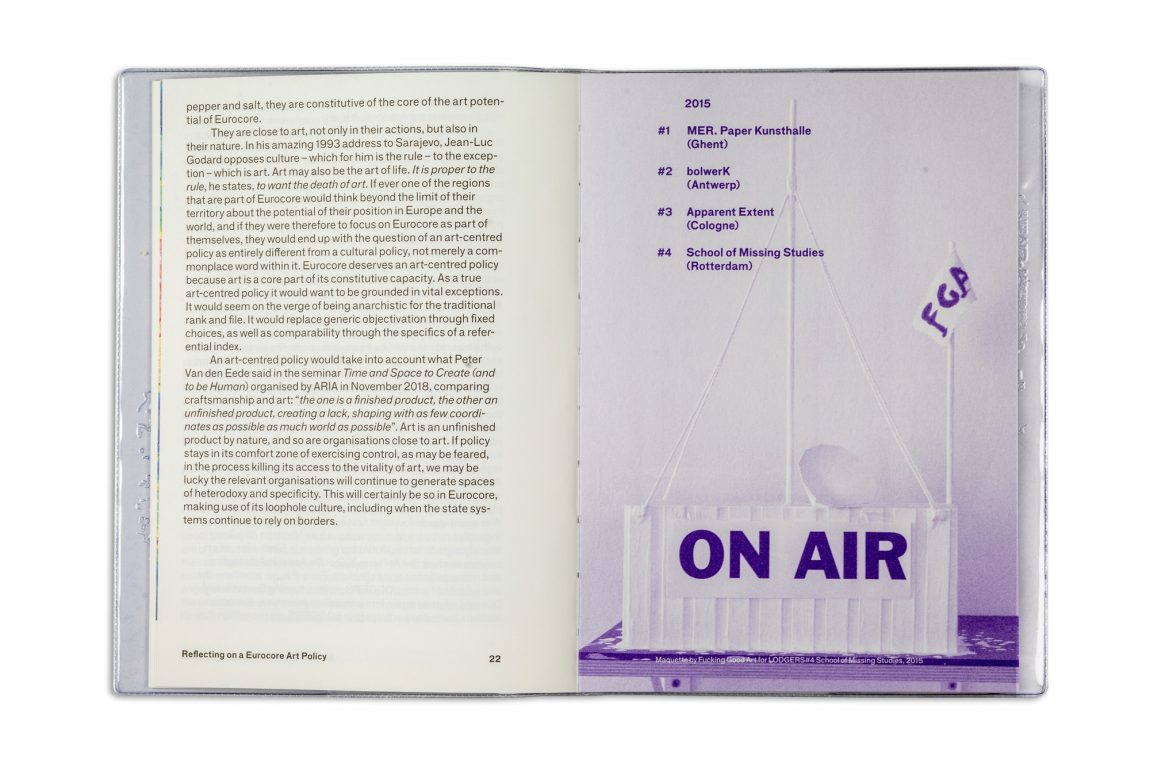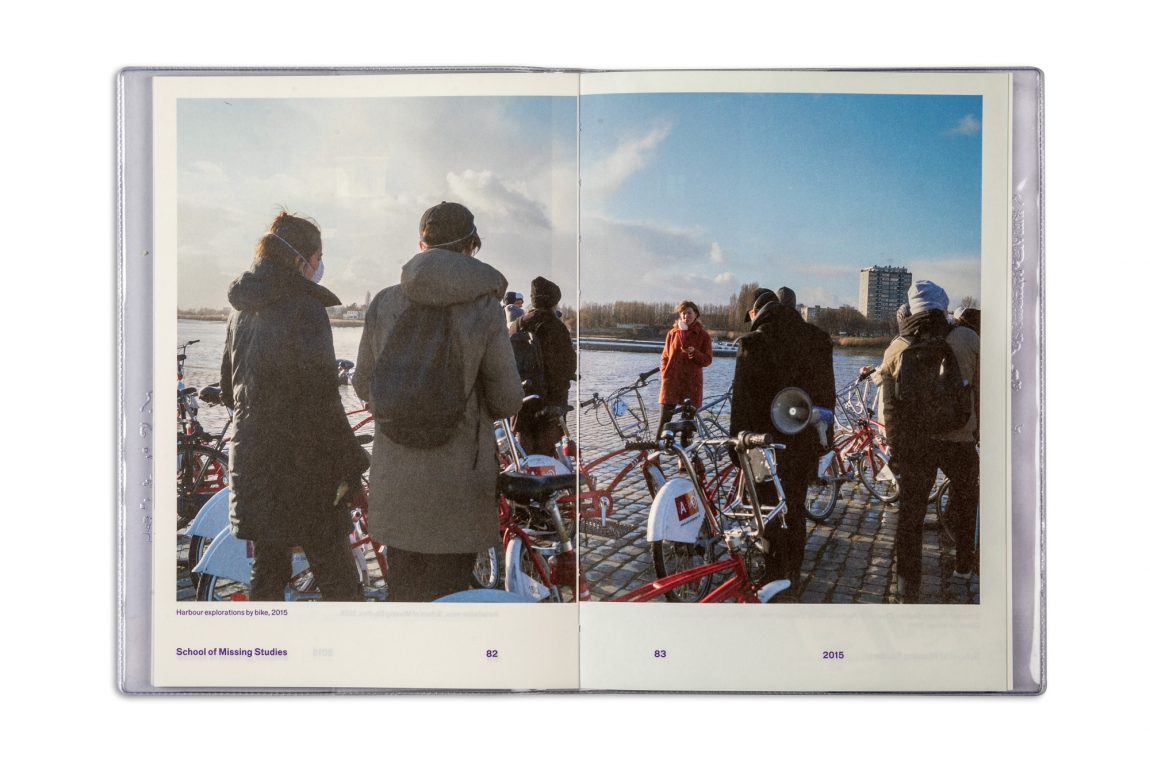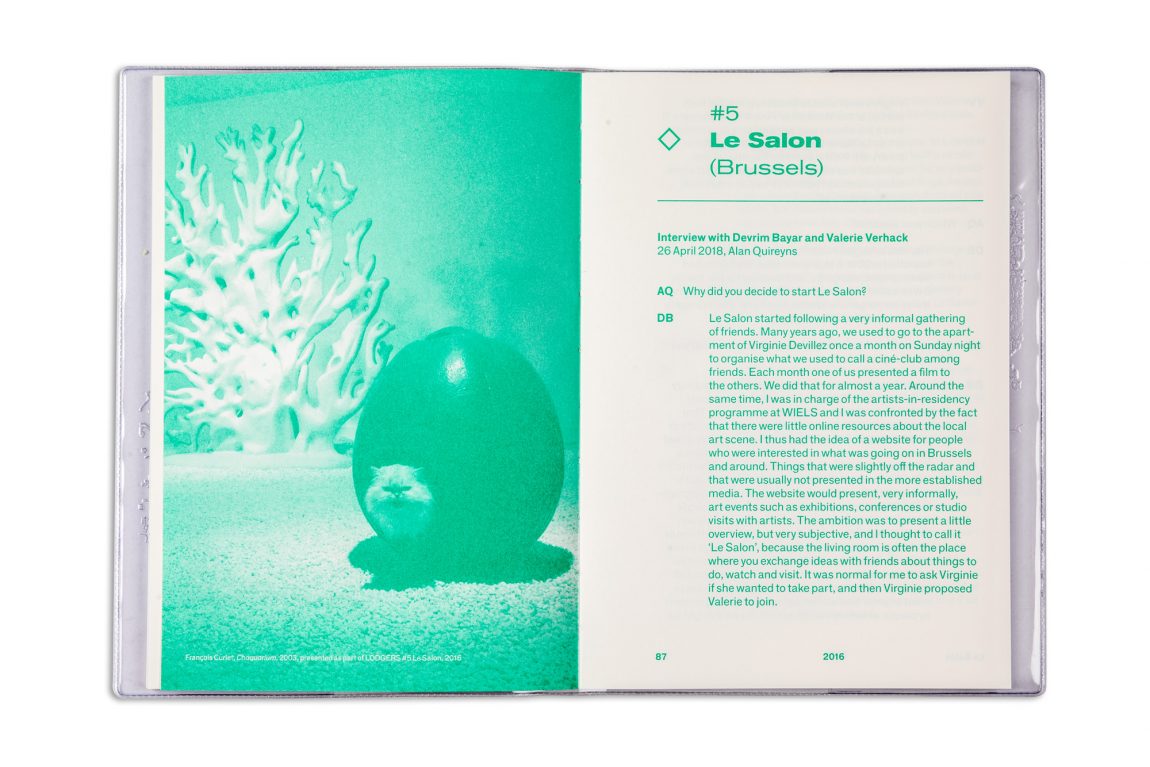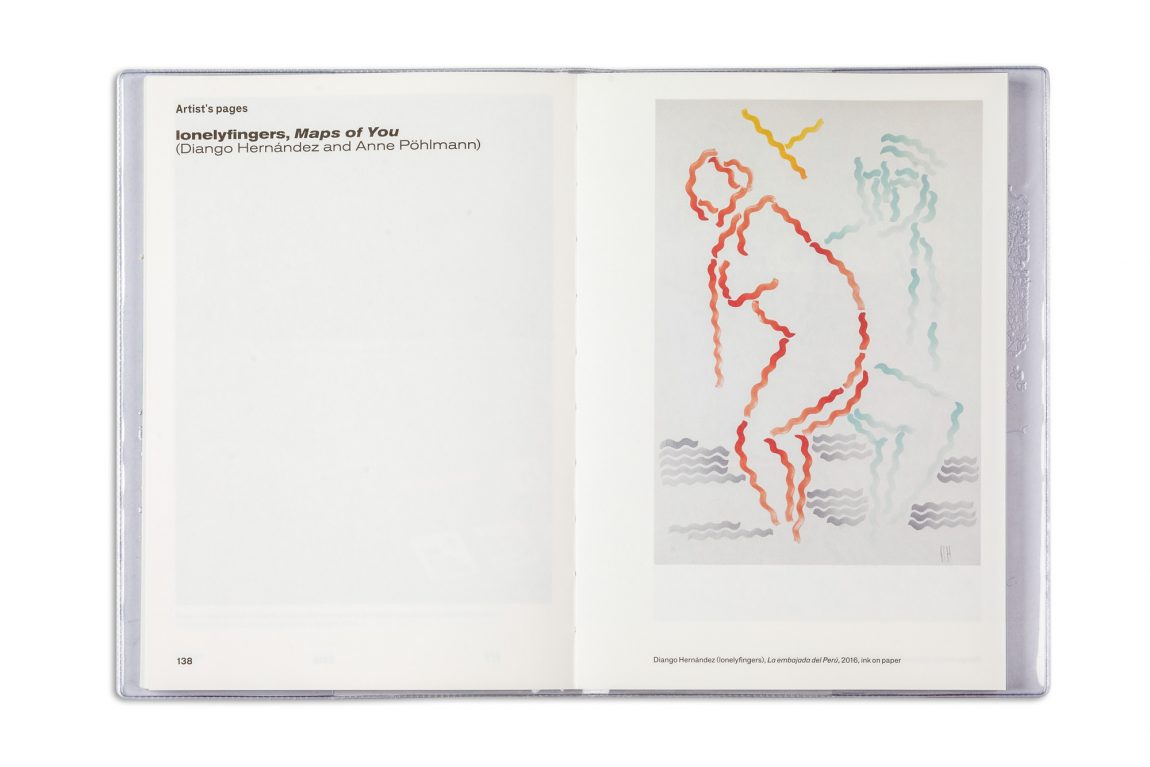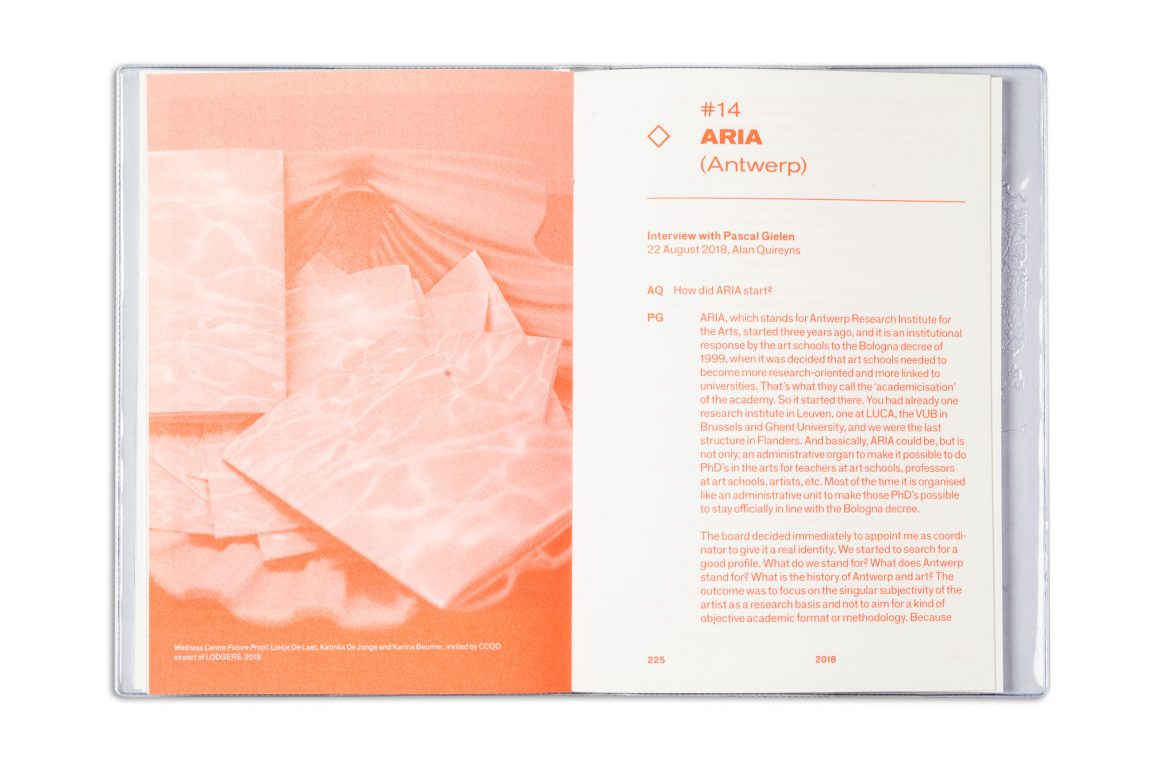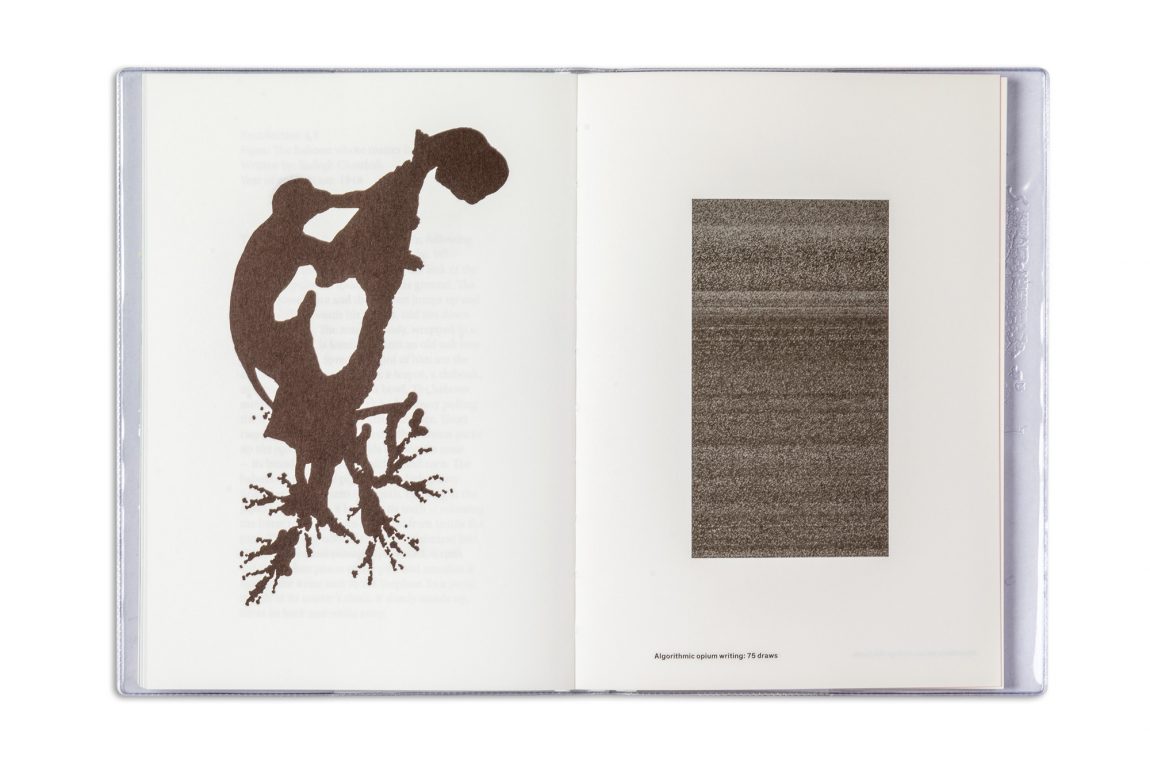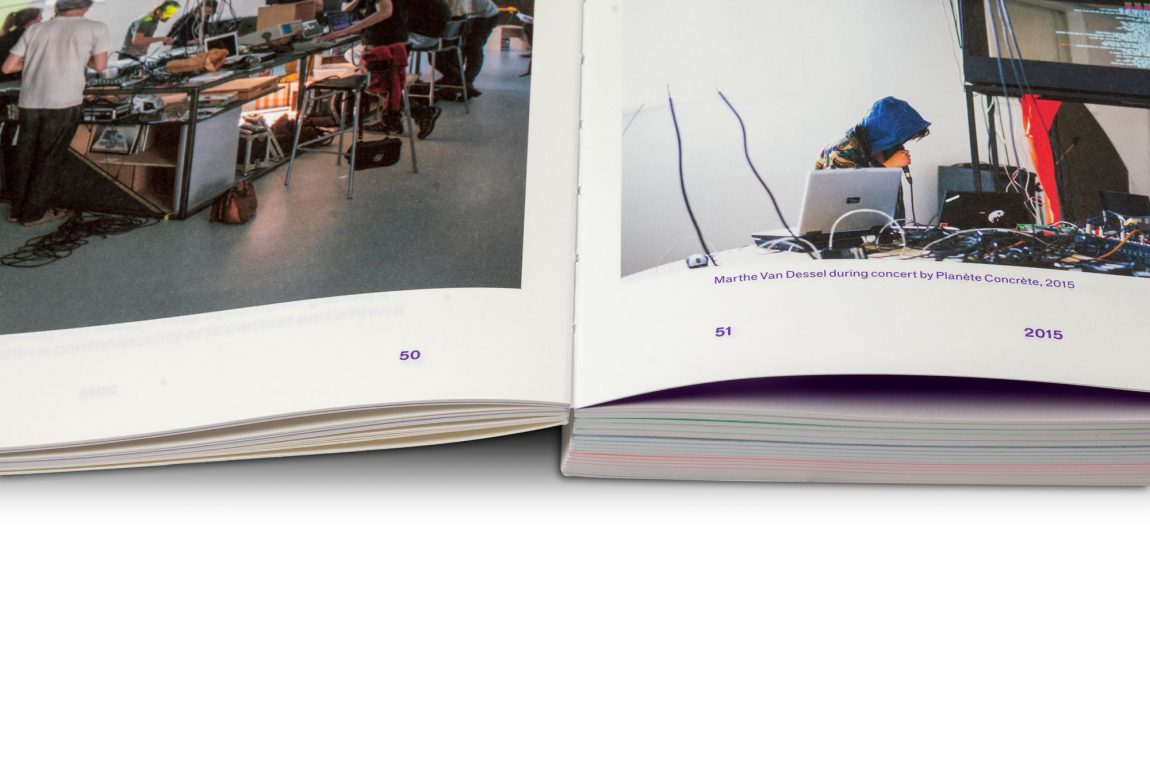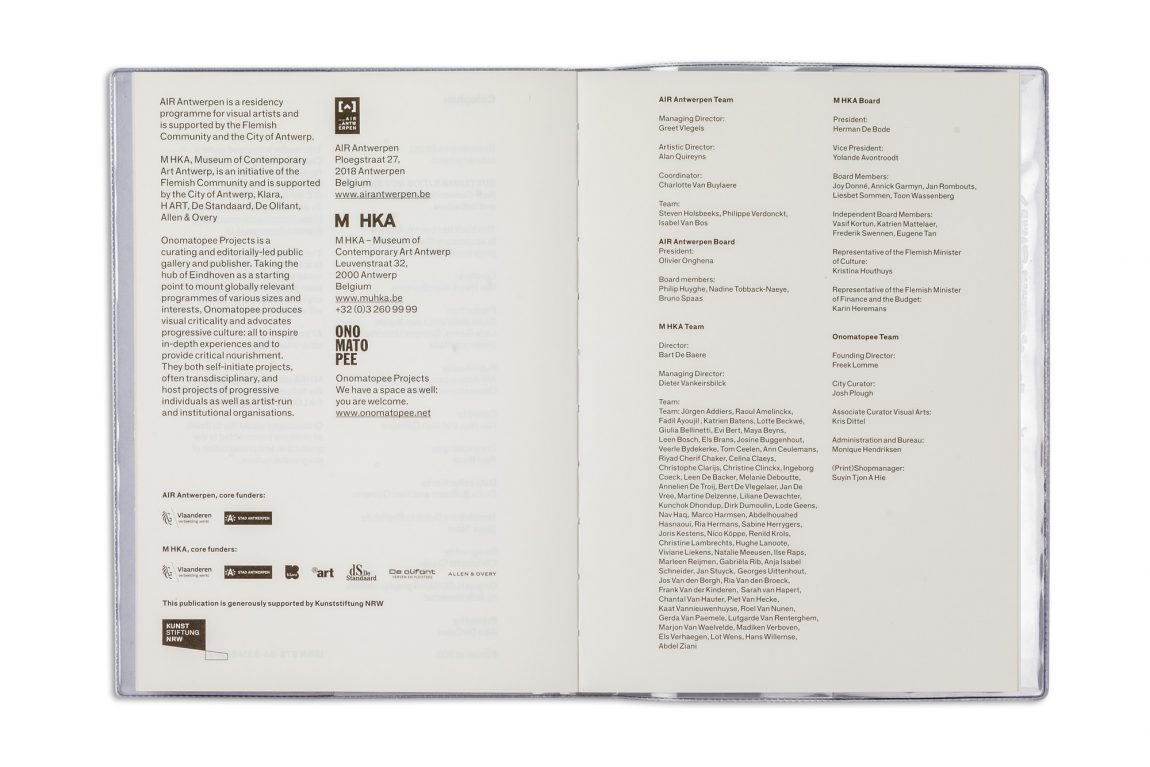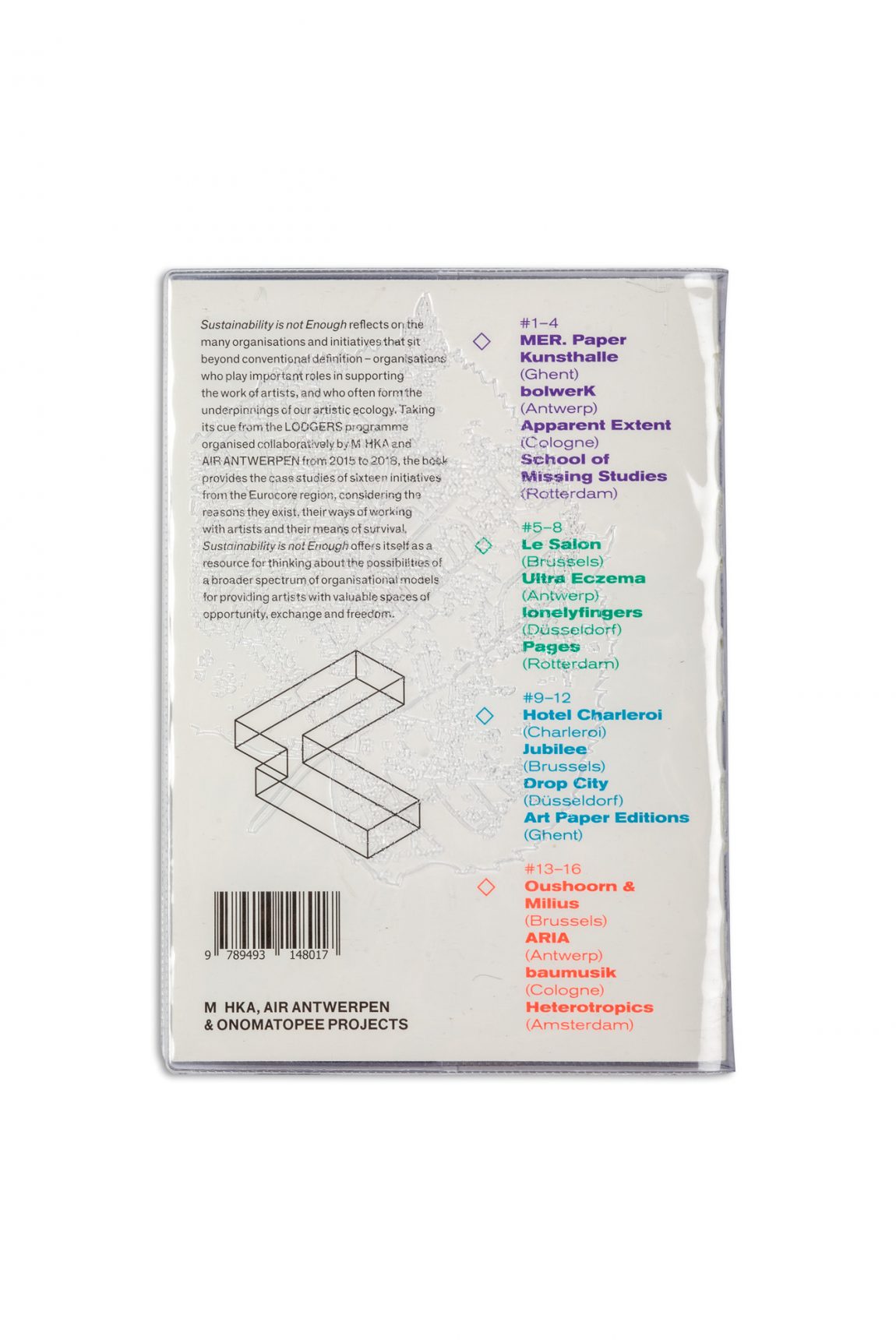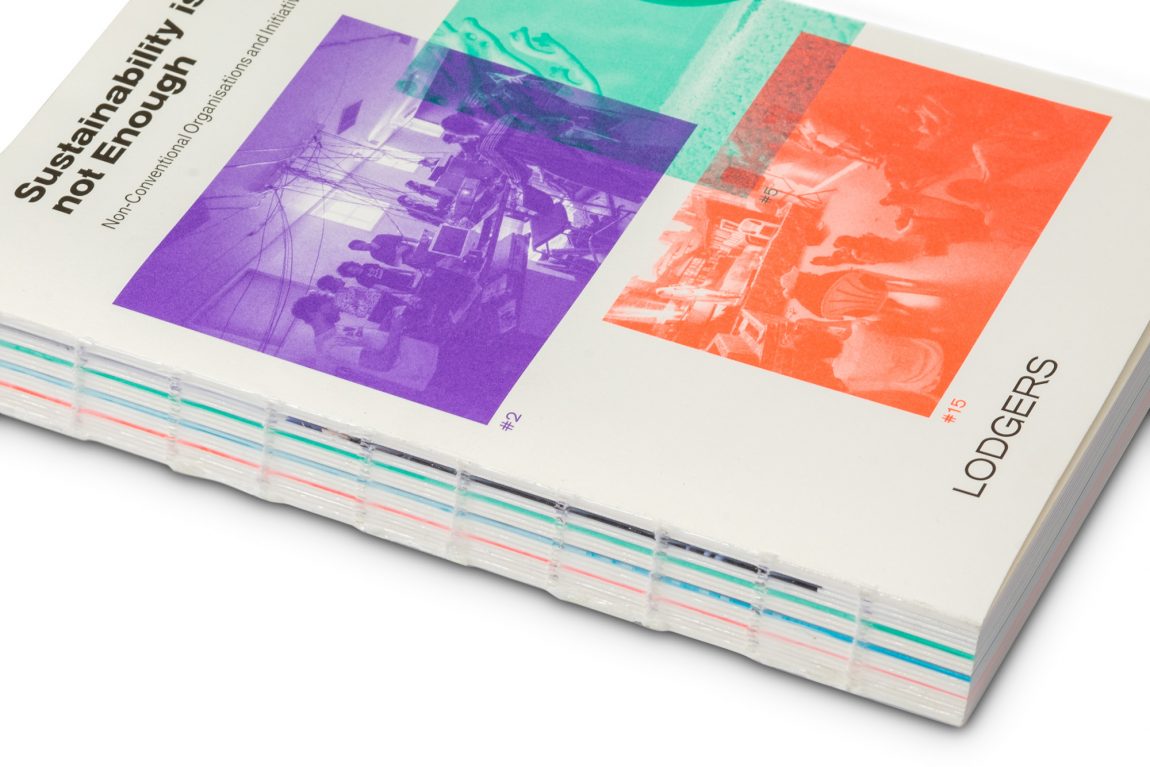 PEOPLE INVOLVED IN THIS PROJECT AND ALL THE ROLES THESE PEOPLE EVER HAD IN ONOMATOPEE PROJECTS