Agenda
April Thursday 8, 2021, 00:00 / Book launch, Workshop
Book Launch & Steganographic Poetry Workshop (by Amy Suo Wu)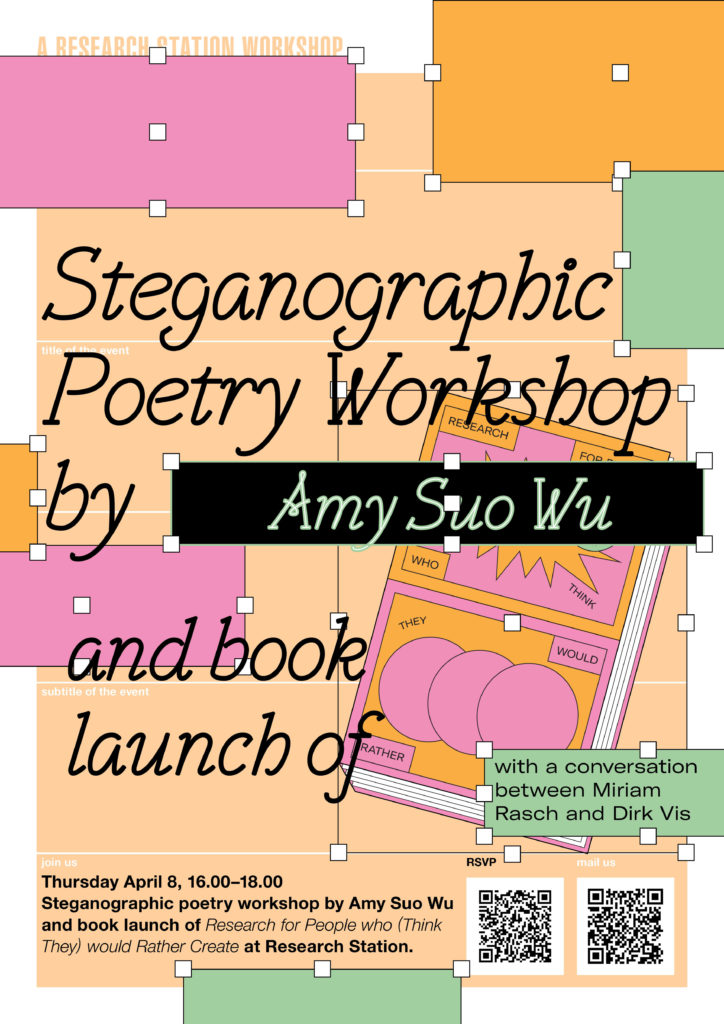 Onomatopee and the Willem de Kooning Academy happily invite you to celebrate the launch of the publication Onomatopee 201 - Research for People Who (Think They) Would Rather Create with a conversation between Miriam Rasch and Dirk Vis and a workshop by Amy Suo Wu on Thursday 8 April from 16.00 - 18.00 on Zoom. 
Amy Suo Wu will lead the Steganographic Poetry Workshop, based on her engagement in steganographic practices such as hiding techniques, evasion tactics, and covert communication as acts of protection, survival and resistance in the face of oppression and violence.
After the workshop, Research Station coördinator and philosopher Miriam Rasch will hold a conversation with Dirk Vis, author of the newly published artistic research manual Research for People Who (Think They) Would Rather Create.
Printed copies of the book can already be ordered at 
Onomatopee
 (use TCRWX38R code to get a 20% discount, valid until 4 April).
We hope to see you there!
Partners
Willem de Kooning Academie
Creating010
Dirk Vis
Amy Suo Wu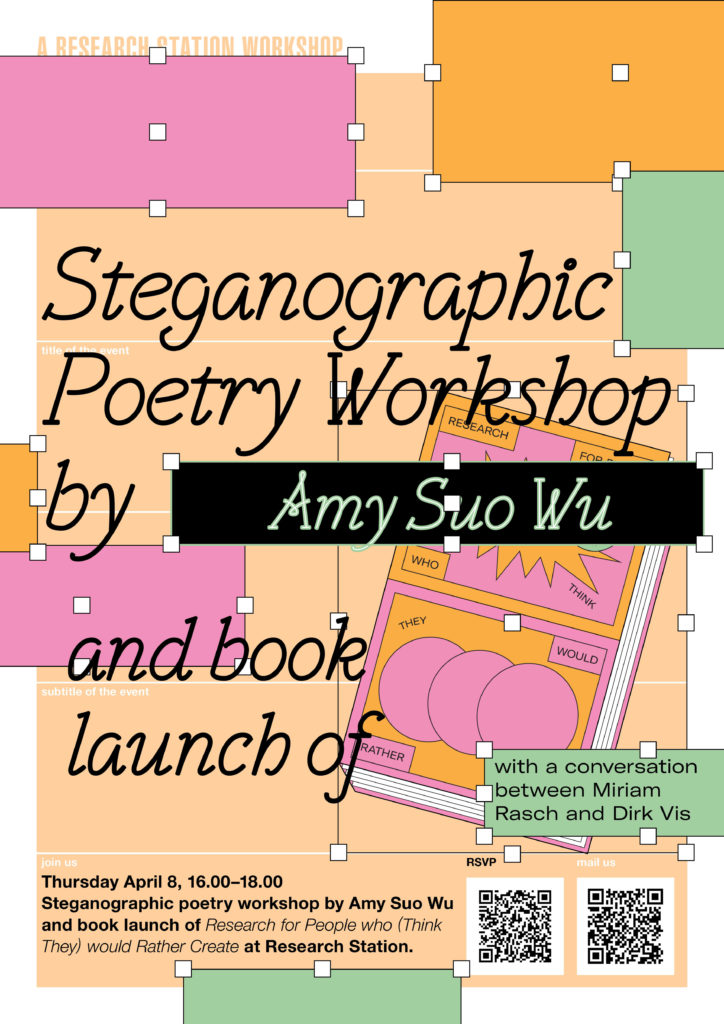 Publication
Onomatopee 201, Dirk Vis, 2021
Research For People Who (Think They) Would Rather Create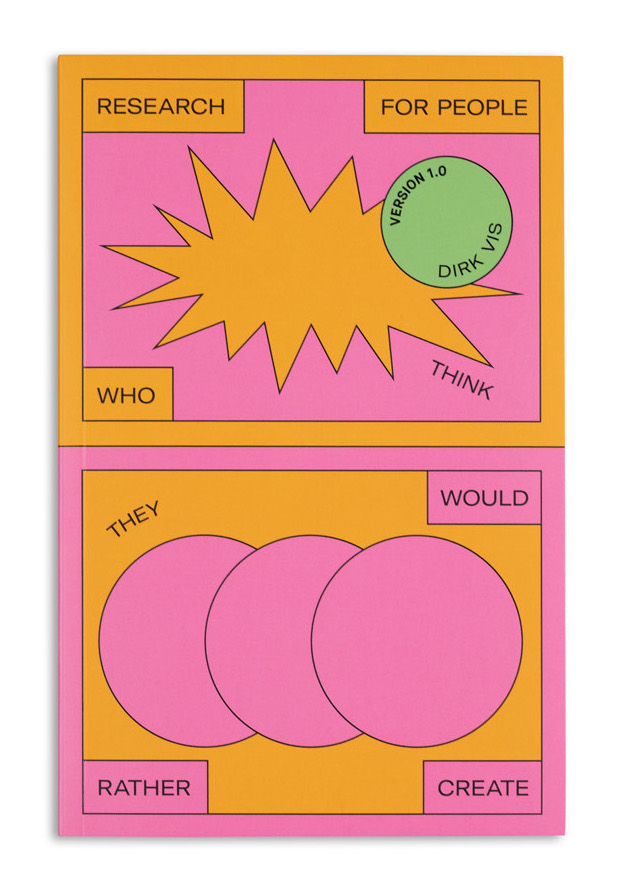 TEMPORARILY OUT OF STOCK / IN REPRINT
EXPECTED RESTOCK END MARCH 2022
What is artistic research? What is a research document? How do these relate to the making process, invention, and creativity? What exactly is expected of me? If you have ever asked yourself any of these questions, then this book is for you. Research For People Who (Think They) Would Rather Create addresses all relevant aspects that need to be considered during a research and documentation process, such as: finding the right topic and approach; formulating your research question; working out your methods; choosing one or more suitable writing styles; and considering the possible roles of visual, virtual, auditory, embodied, and spatial materials.
Research For People Who (Think They) Would Rather Create shows a multitude of examples from the field of art and design – each of which illustrates one specific aspect of developing a thesis, essay, paper, research document, or however else it may be referred to in your own setting. You can read this book from cover to cover, or you can immediately flip to those subjects which you find most relevant at any given moment. Ultimately, Research For People Who (Think They) Would Rather Create is an invitation to contribute – quite literally, with your own projects, examples, and questions – since the ultimate goal is to help you develop your own research.
Bio
Dirk Vis (1981) writes fiction, columns, scripts and essays on art and technology, mostly in Dutch. Vis lives and works in Amsterdam. He studied Image & Language at the Rietveld Academy, Amsterdam and Graphic Design at the Sandberg Institute, Amsterdam. His works of non-fiction and fiction have been published in Dutch: a limited edition of Bestseller (2009), the ebook The reality-essay (2017) and a series of texts in different forms and media e.g. chapbooks, performances, websites, etcetera. He's directed several video works based on his texts. Vis is contributing editor of Dutch literary magazine De Gids (The Guide) and founder of De Internet Gids. He is lecturer-researcher at the Willem de Kooning Academy in Rotterdam and theory lecturer at the Royal Academy of Art in The Hague, besides having guest lectured at several other European art universities. Vis is currently compiling the Indexicalist Manifesto.
Type

softcover

Dimensions

130 x 200 mm / 5.1 x 7.9 inch (portrait)

Pages

136

ISBN

978-94-93148-43-7
Editor

Dirk Vis and Florian Cramer

Author

Dirk Vis

Graphic

Robert Reinartz
Language

English

Release date

20210125

Image specs

80 black/white images
Onomatopee project manager

Freek Lomme

Text editor

Johanna Monk

Made possible by

Kenniscentrum Willem de Kooning Academie
more specs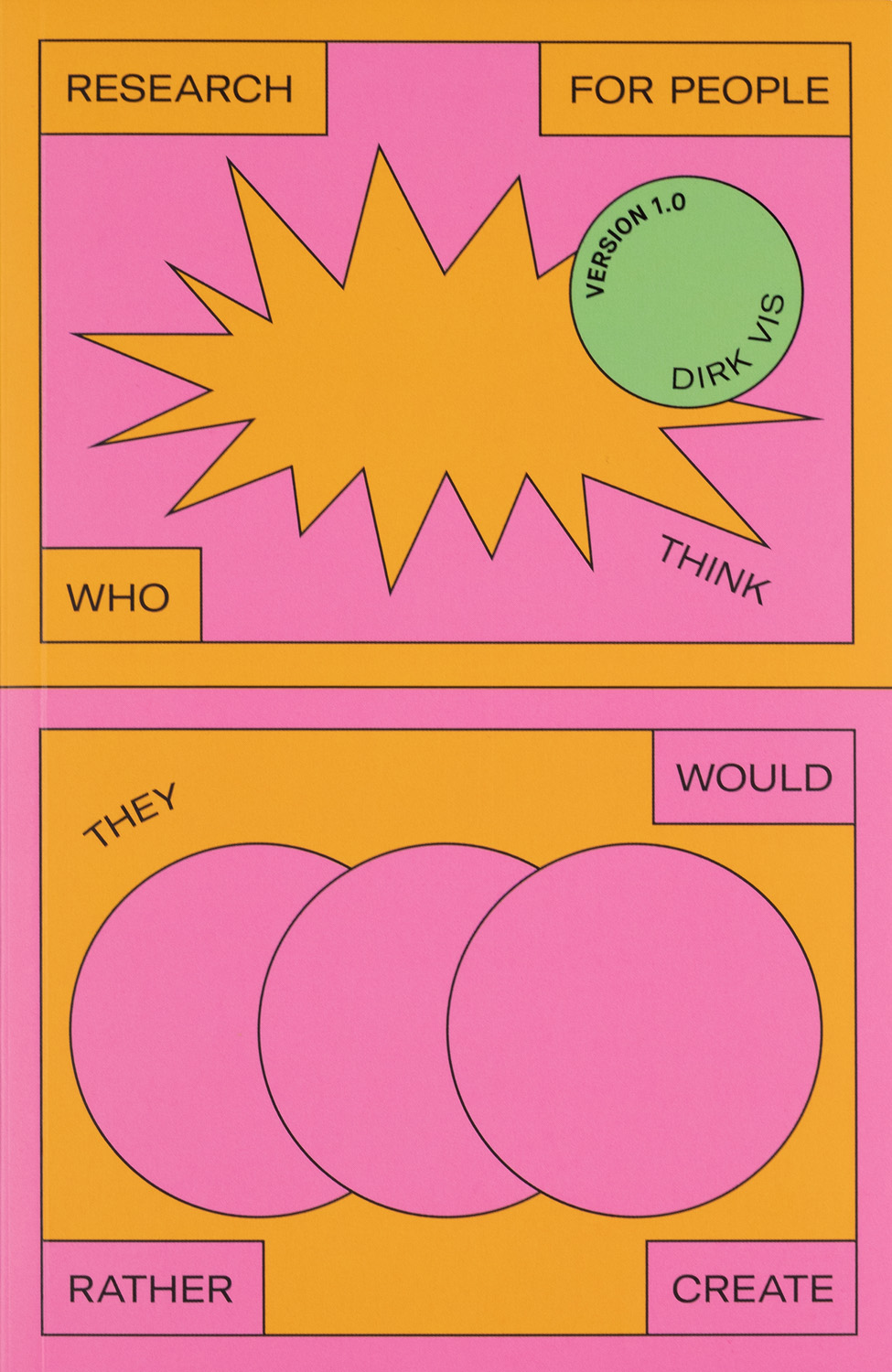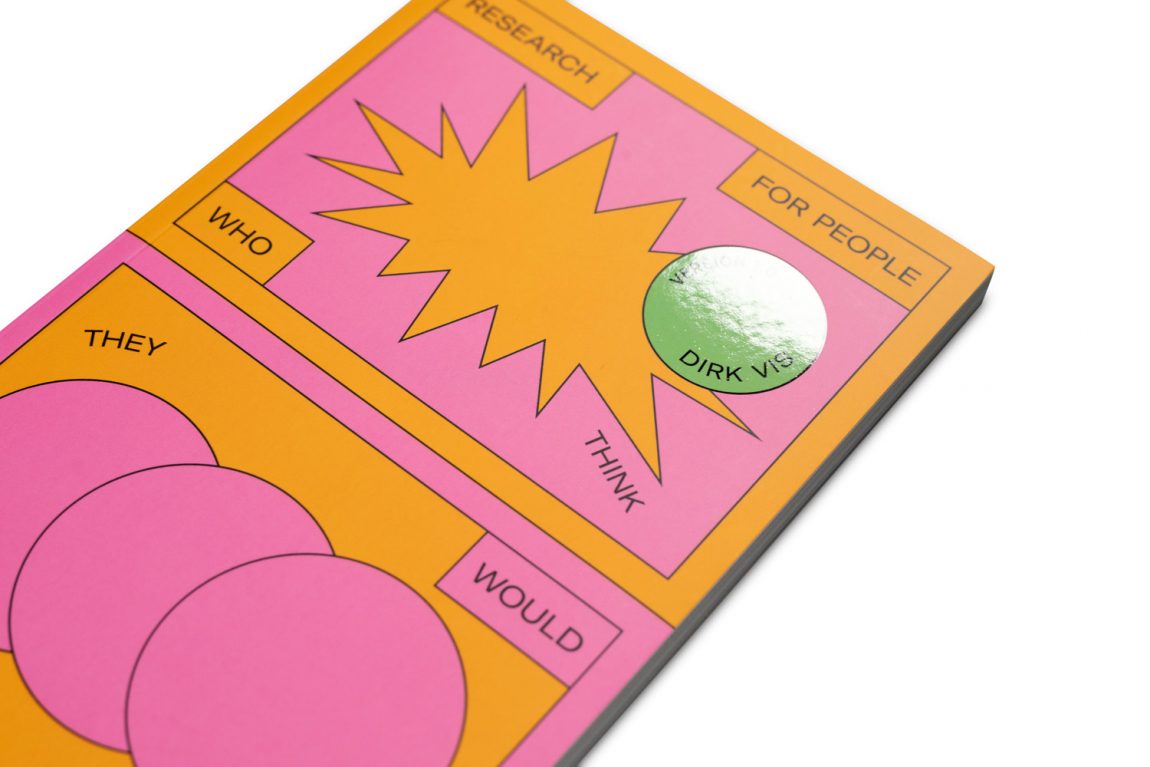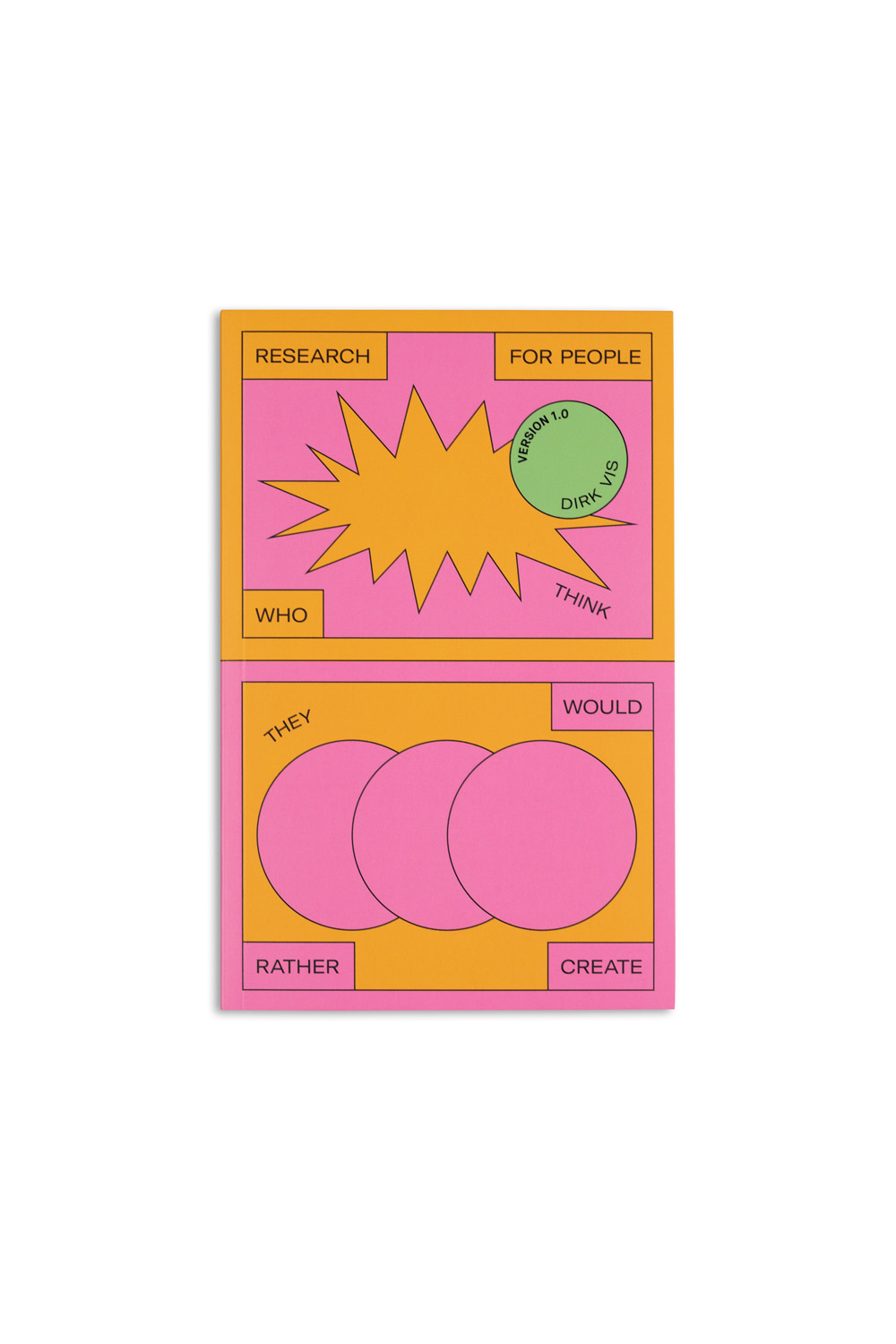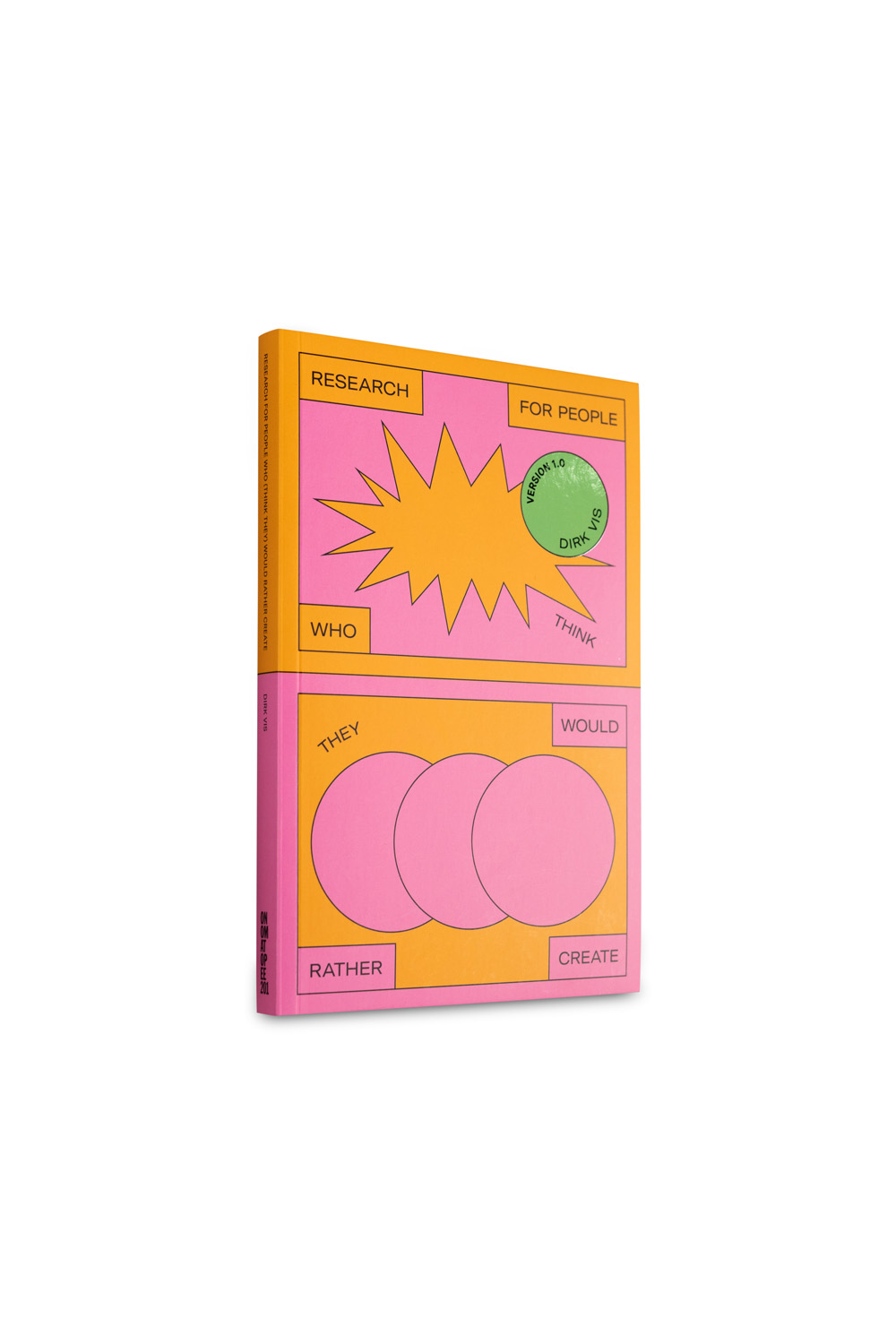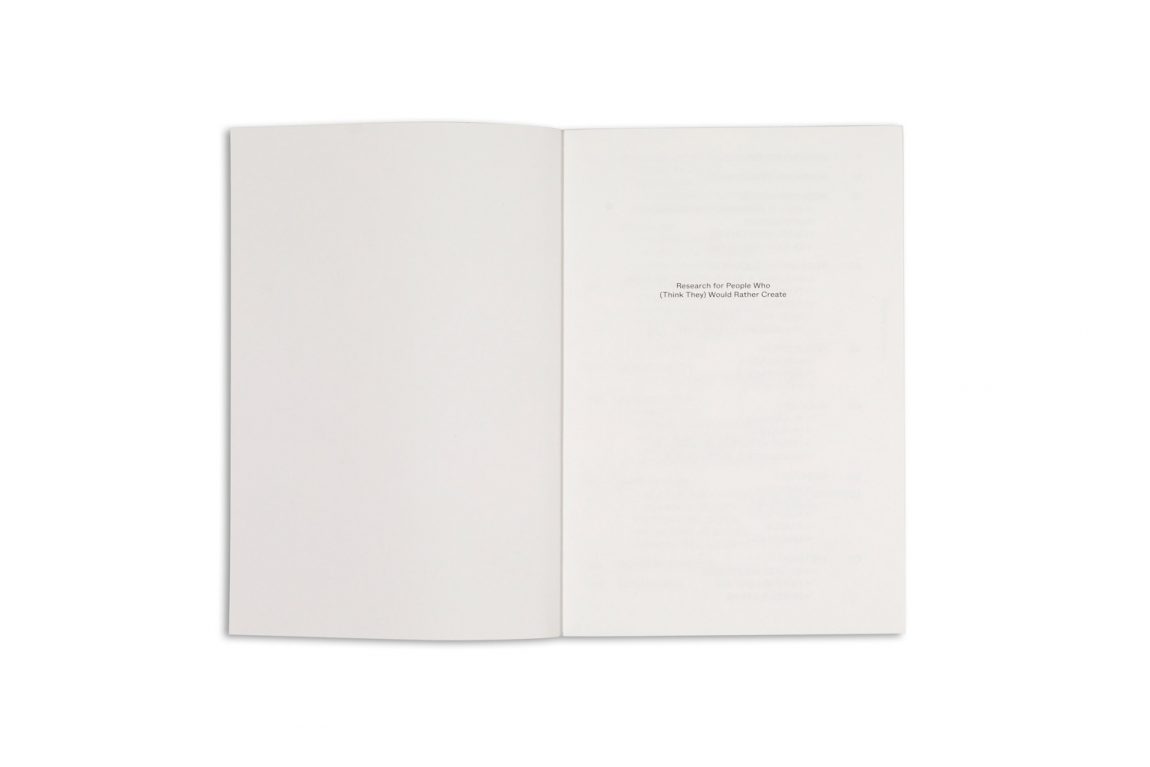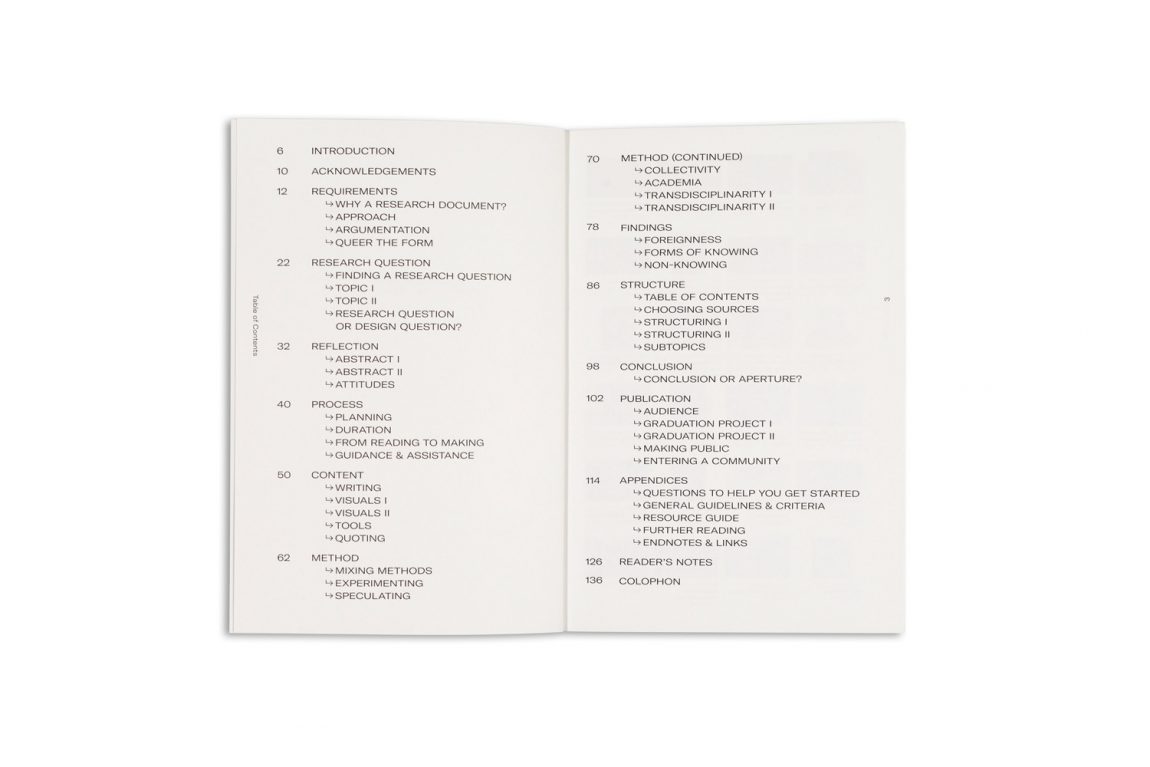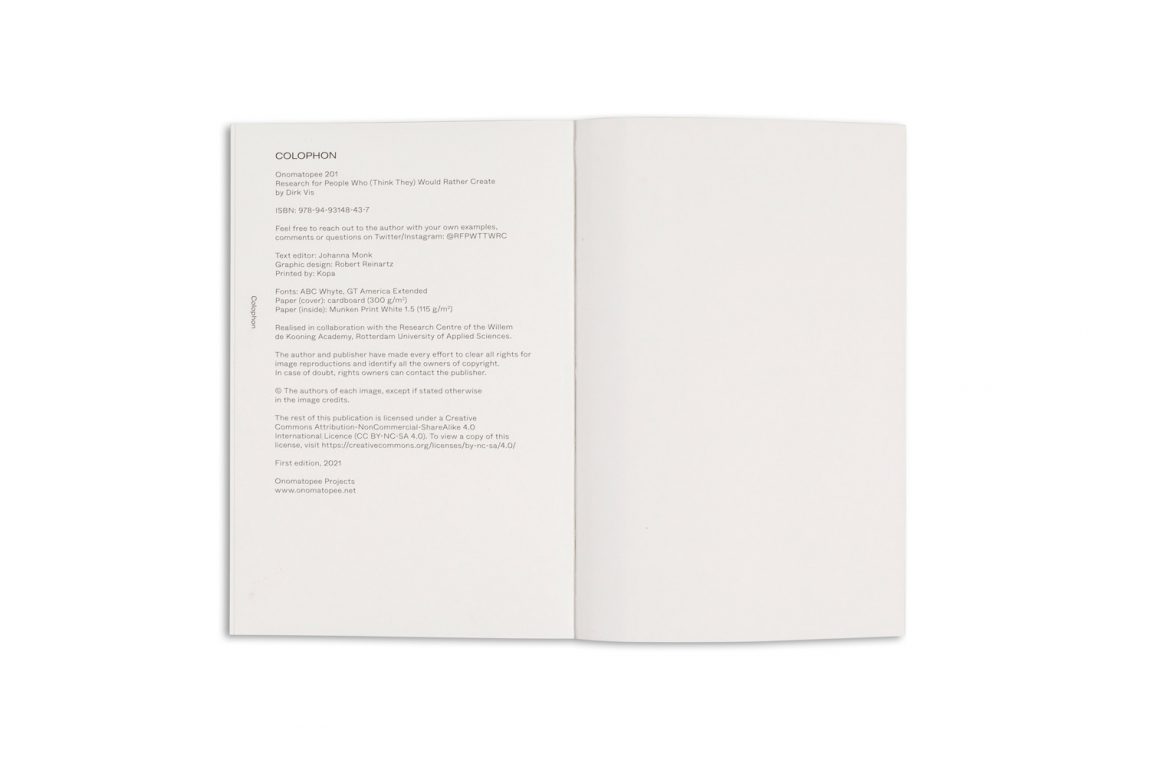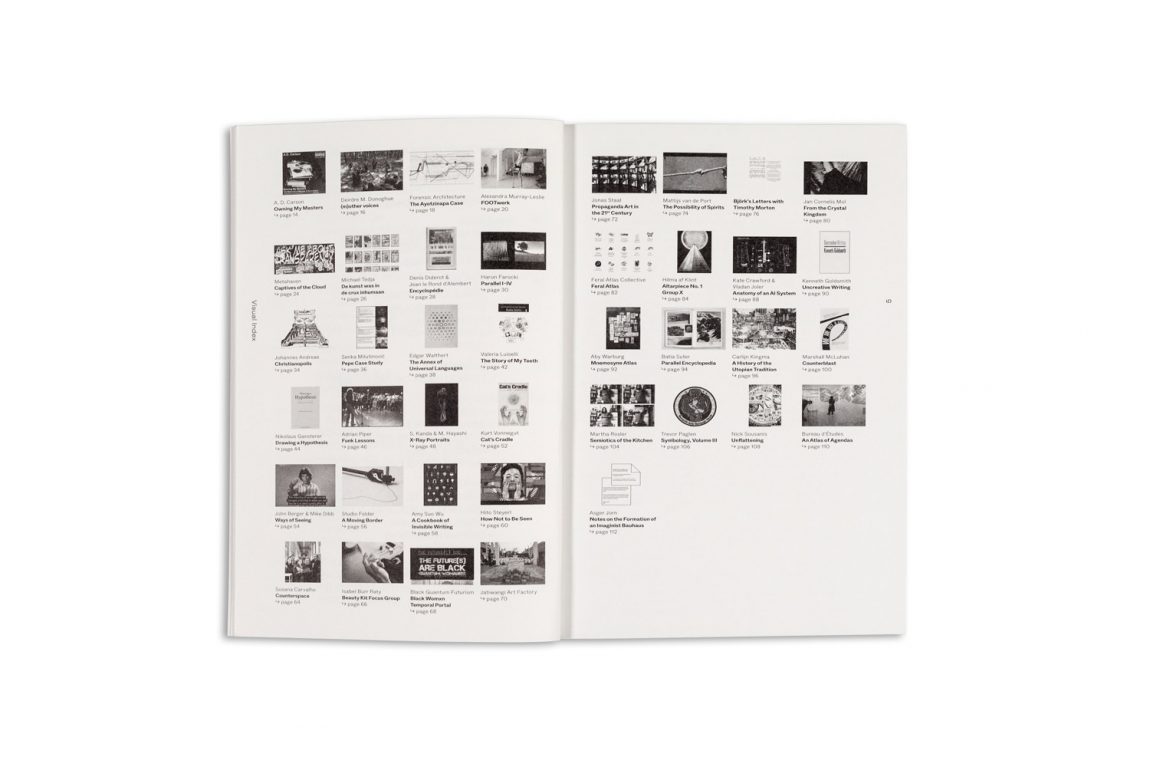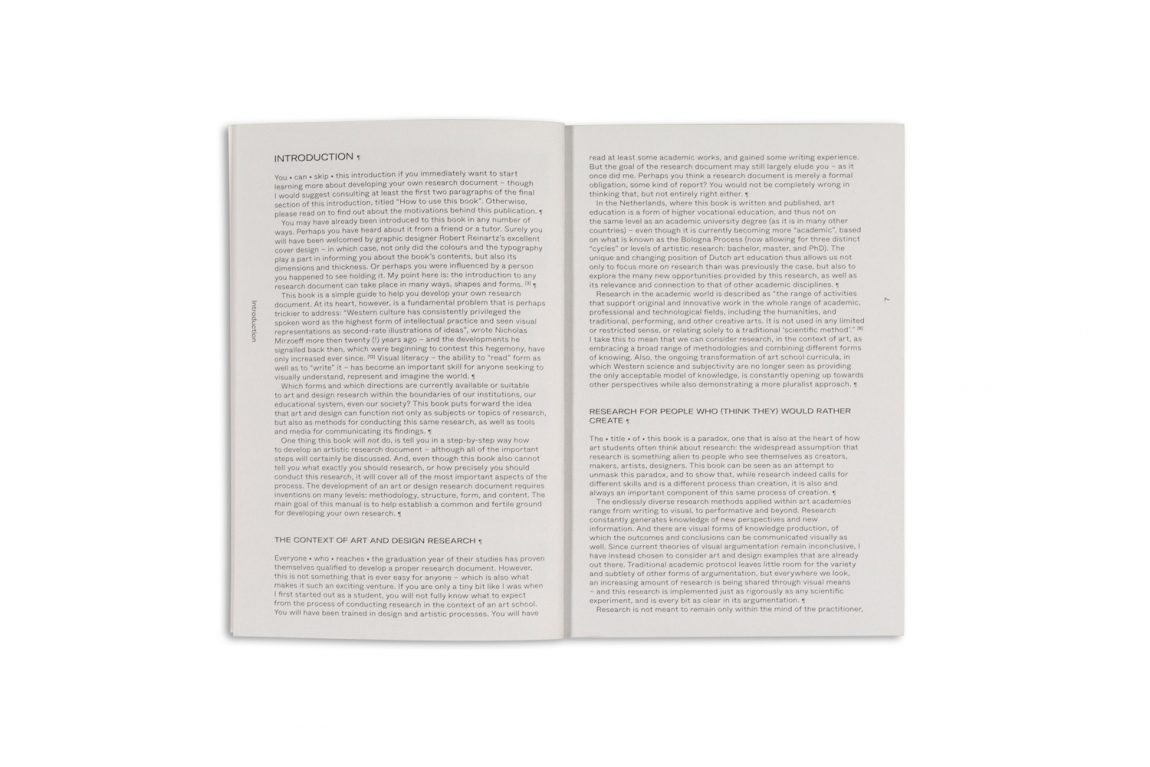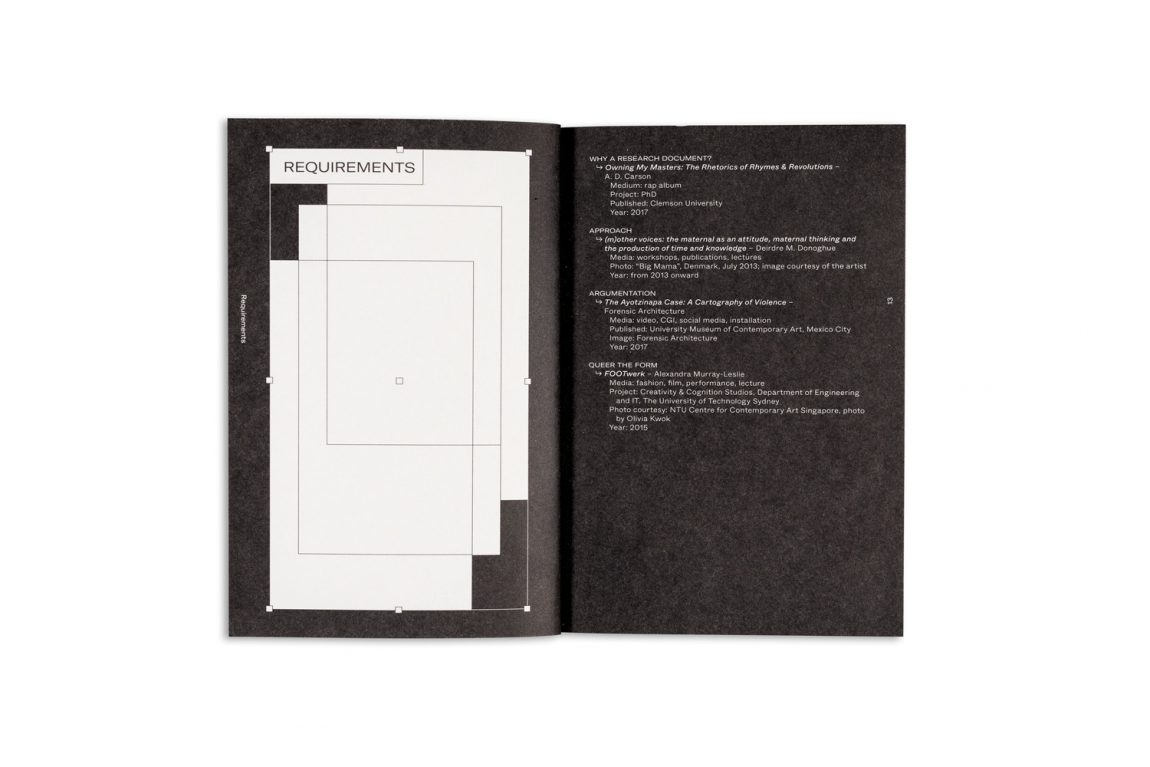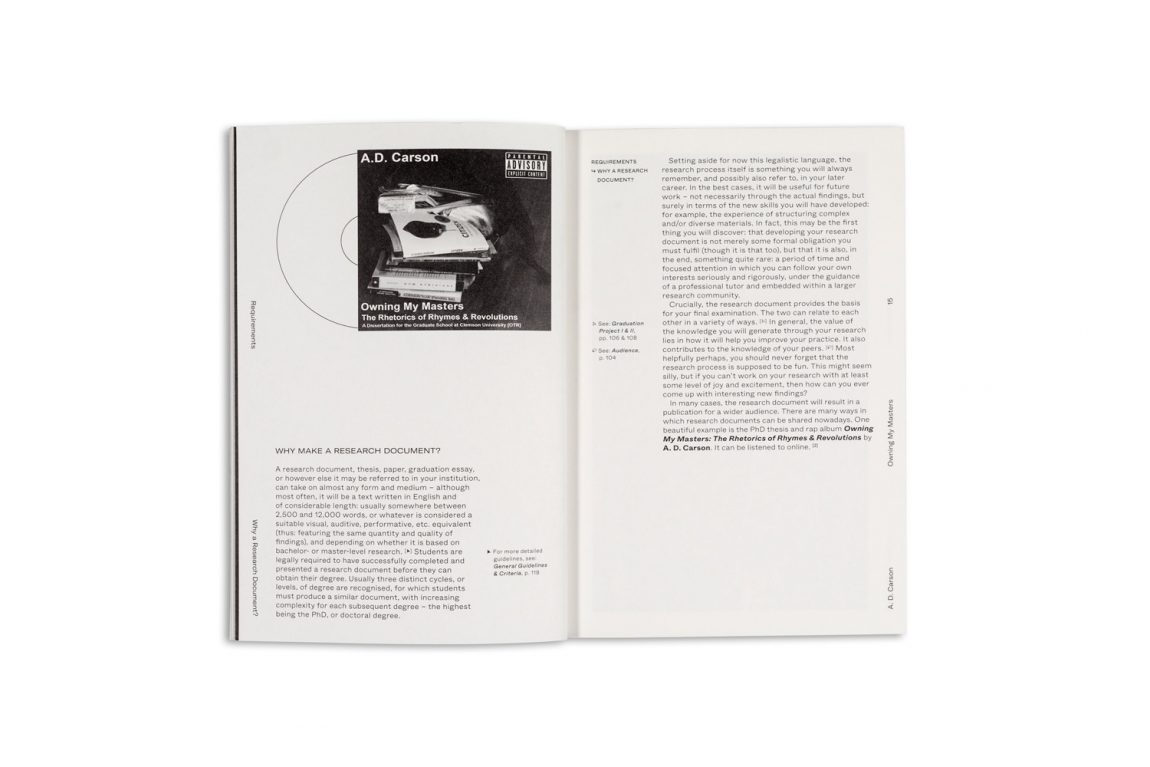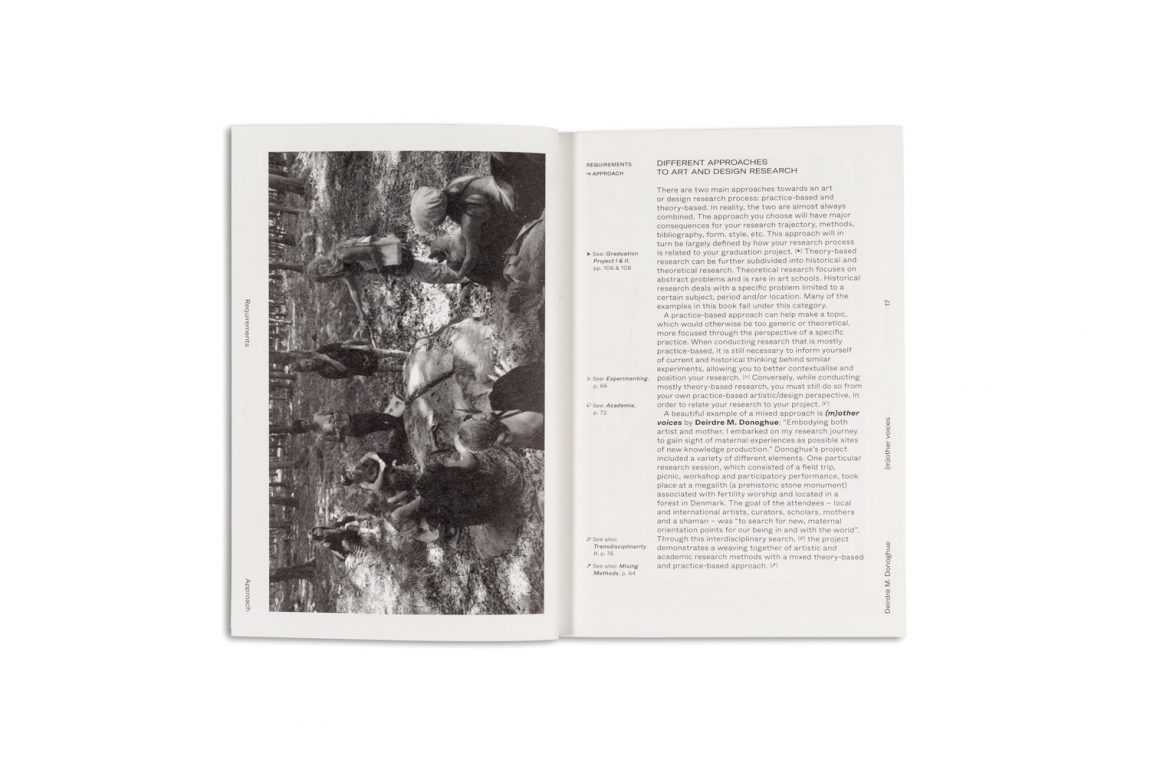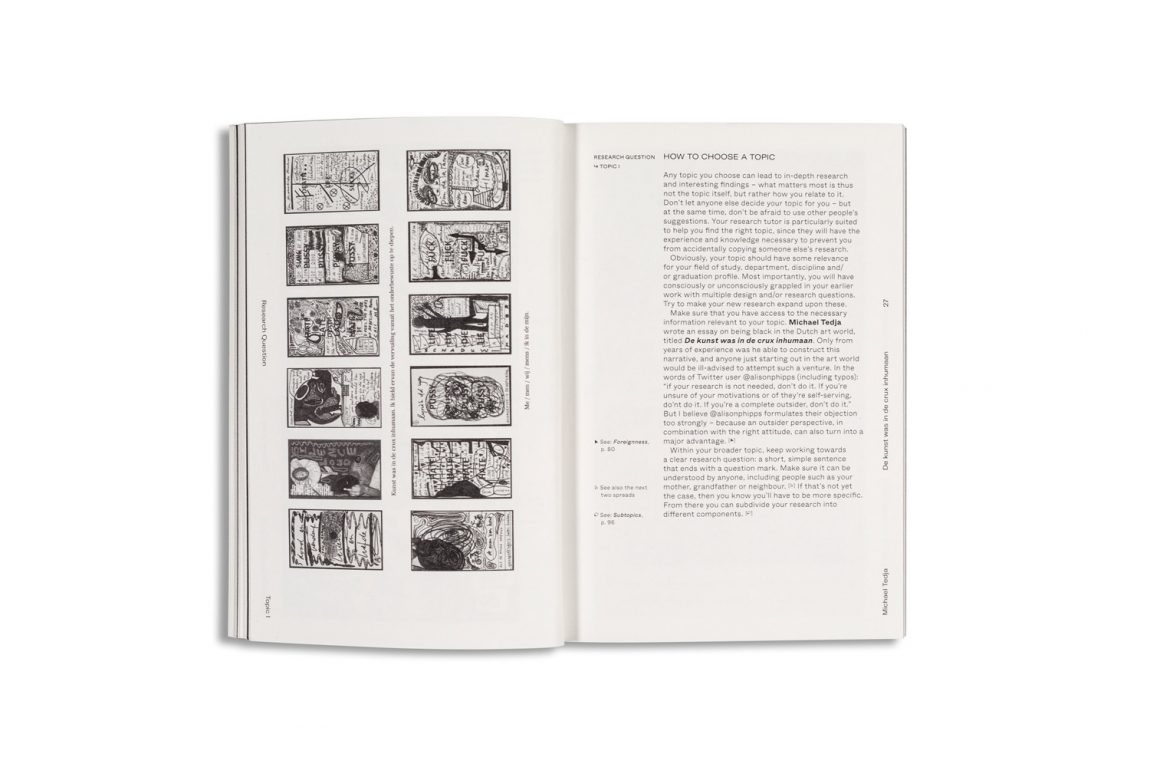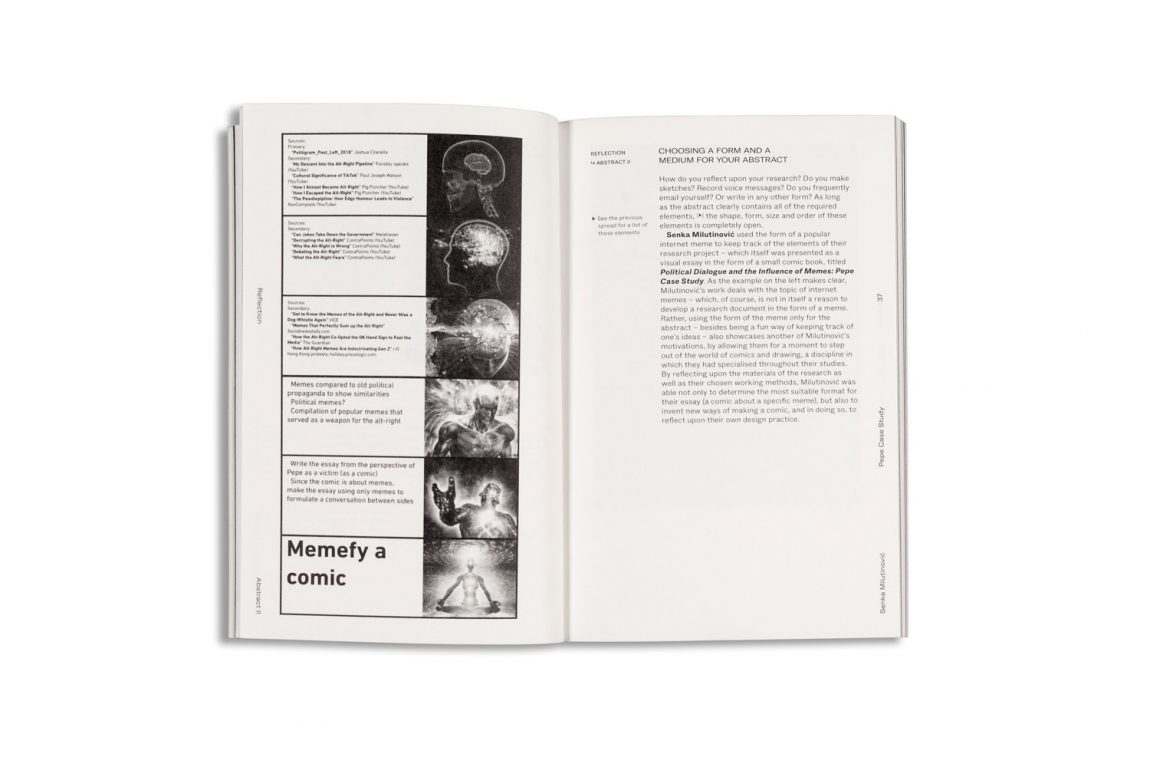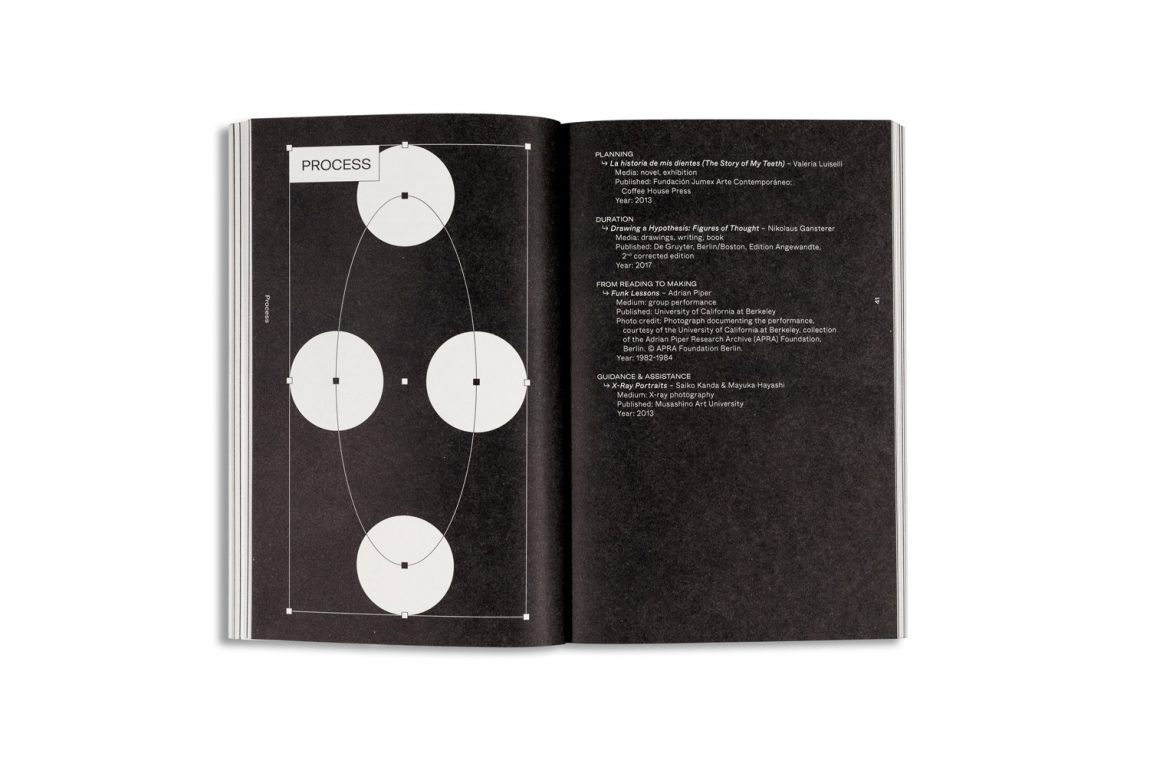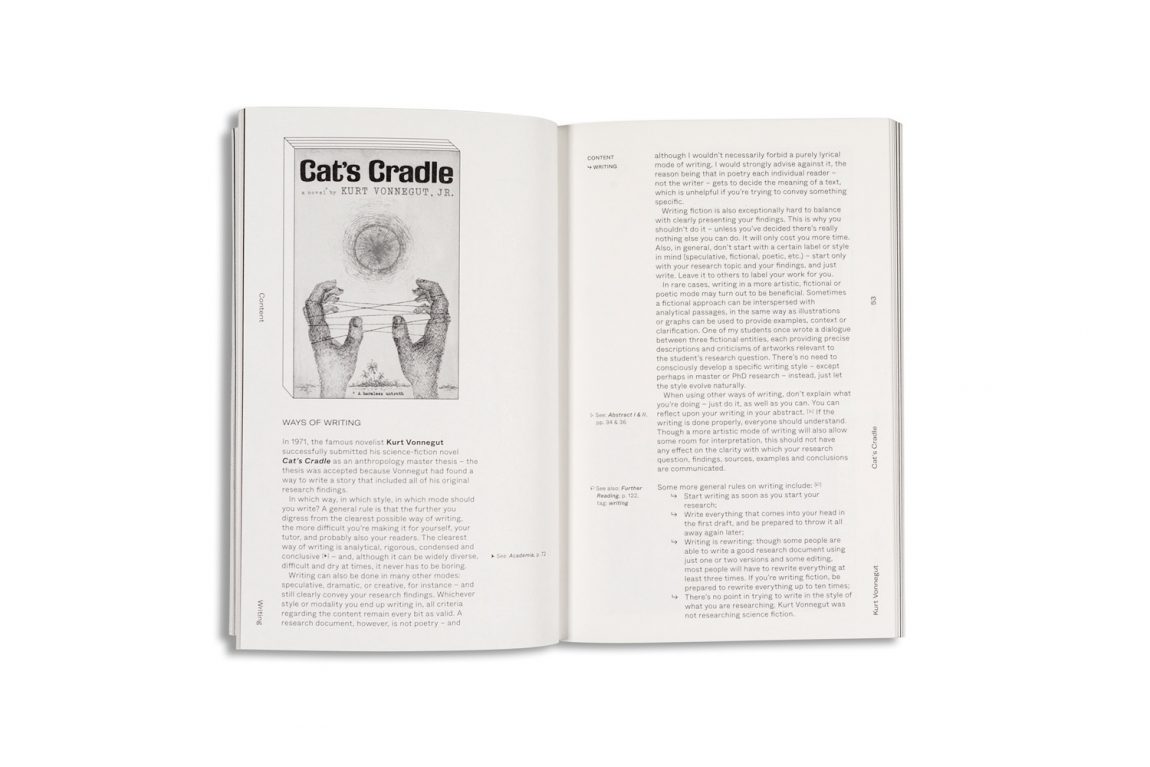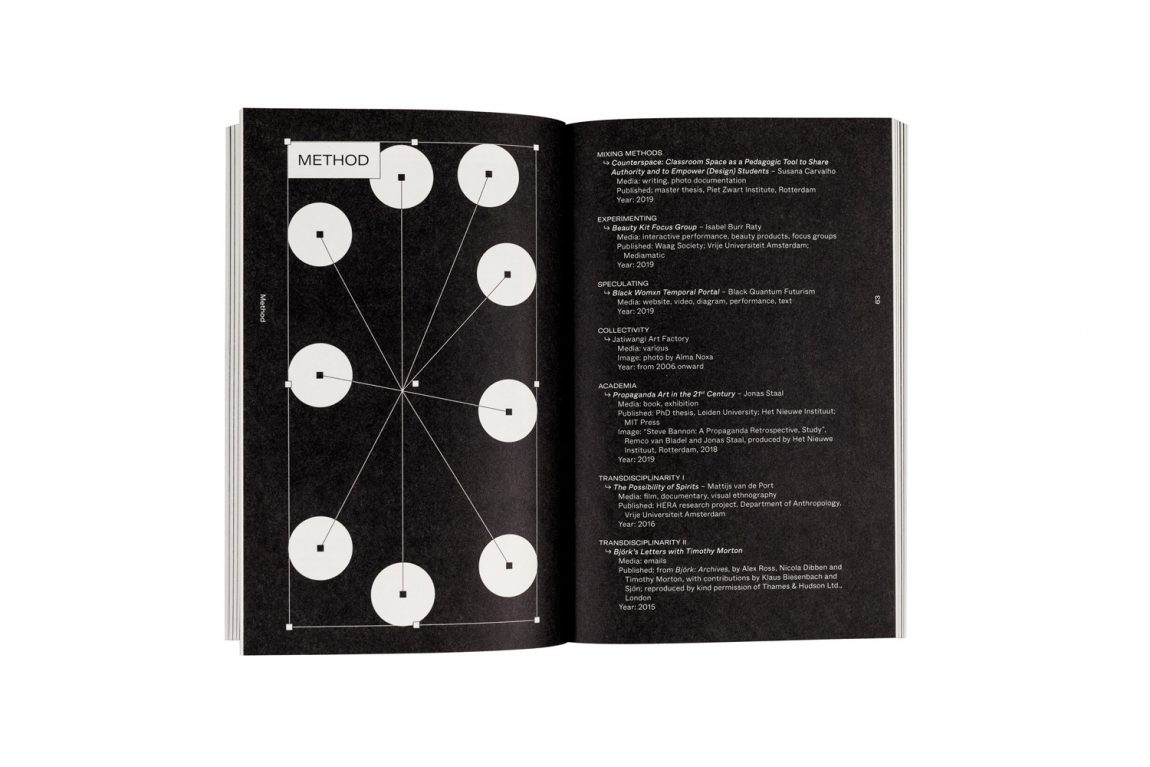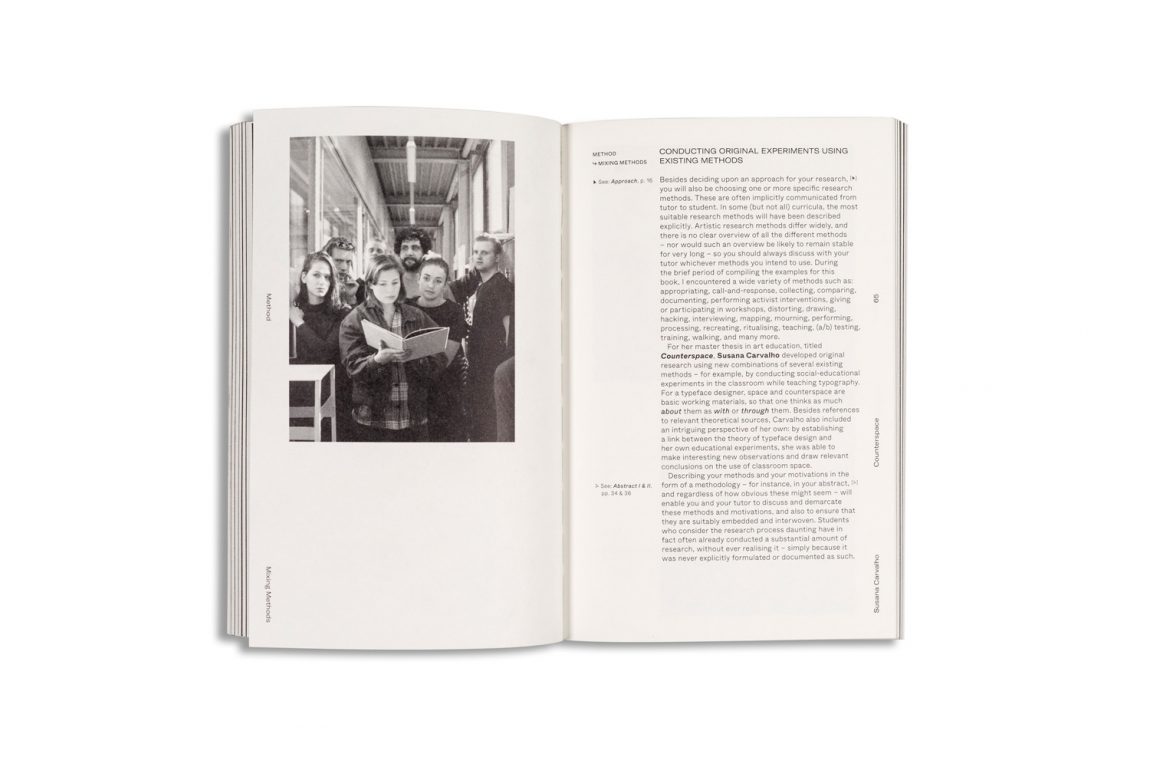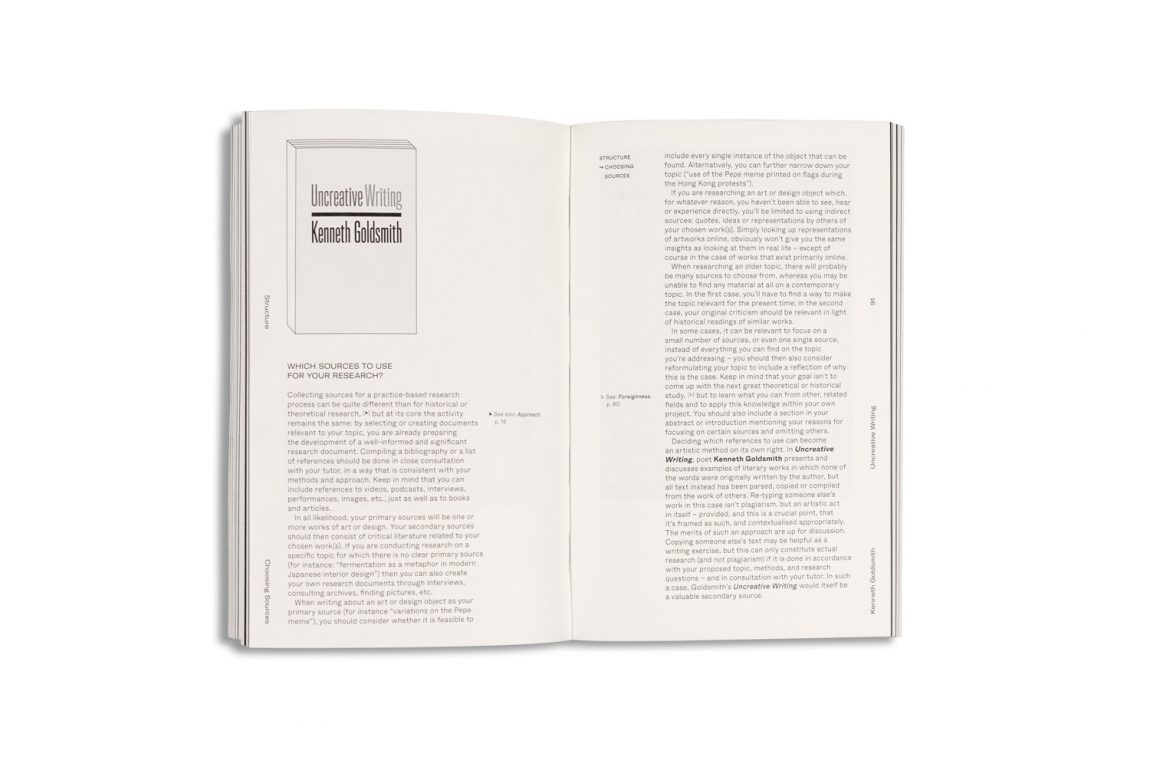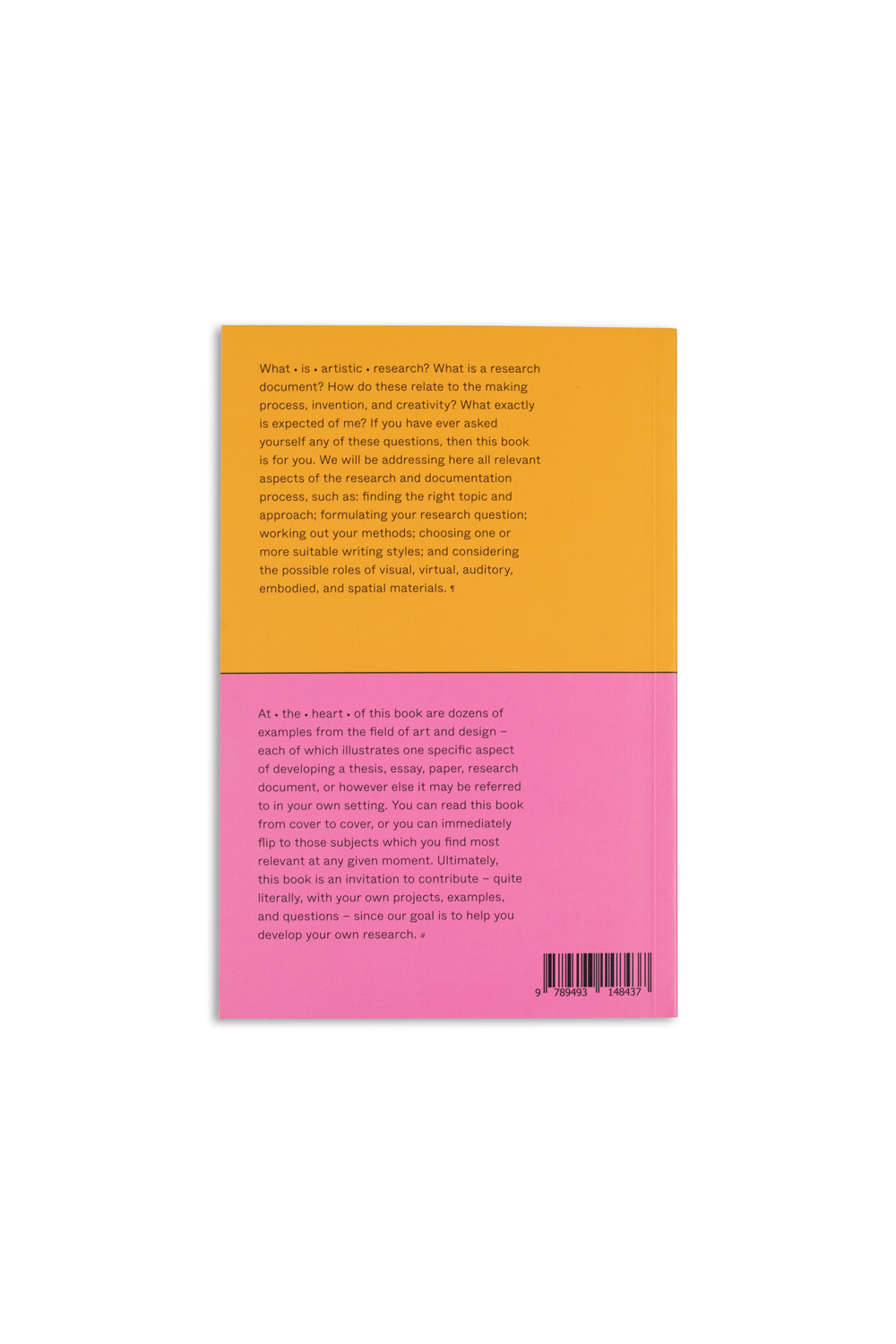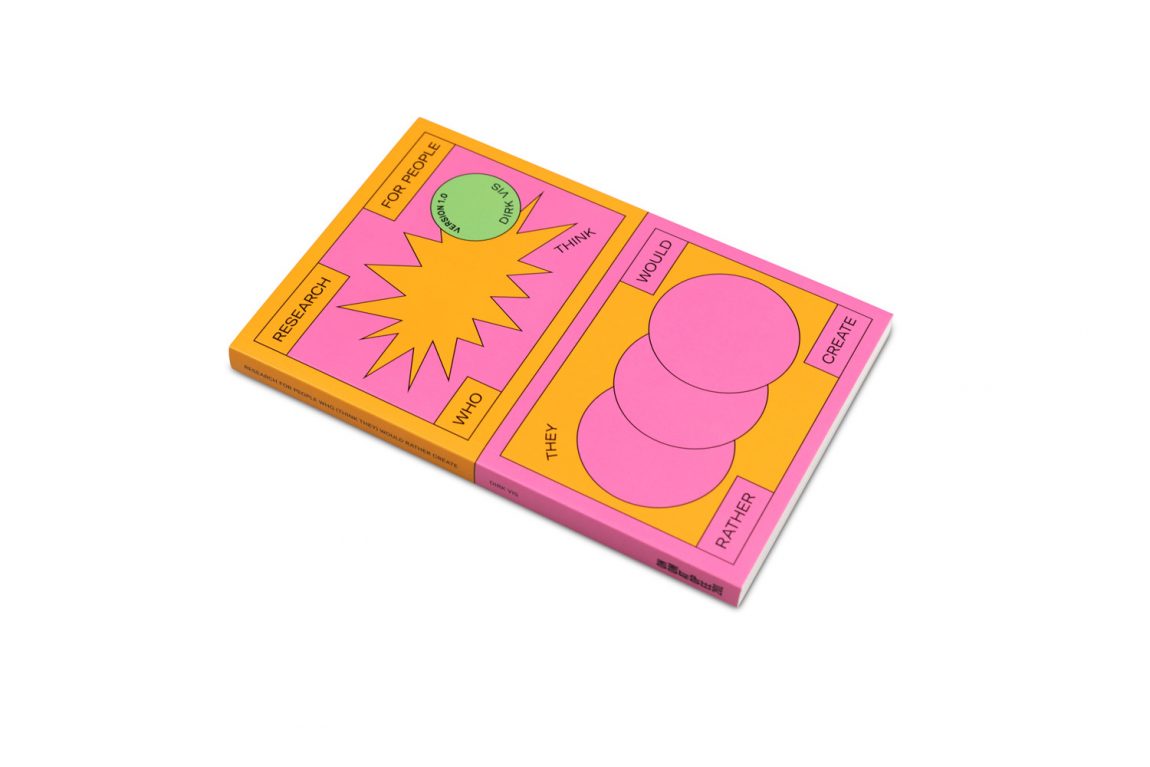 PEOPLE INVOLVED IN THIS PROJECT AND ALL THE ROLES THESE PEOPLE EVER HAD IN ONOMATOPEE PROJECTS