...Never Better..
A stewardship to rising sentiments / Een rentmeesterschap naar opkomende sentimenten
Agenda
August Thursday 26, 2021, 20:00 - 23:00 / Book launch, Performance
ZINE LAUNCHES 'Her Hair' AND '...never better...' WITH SPOKEN-WORD AND SOUND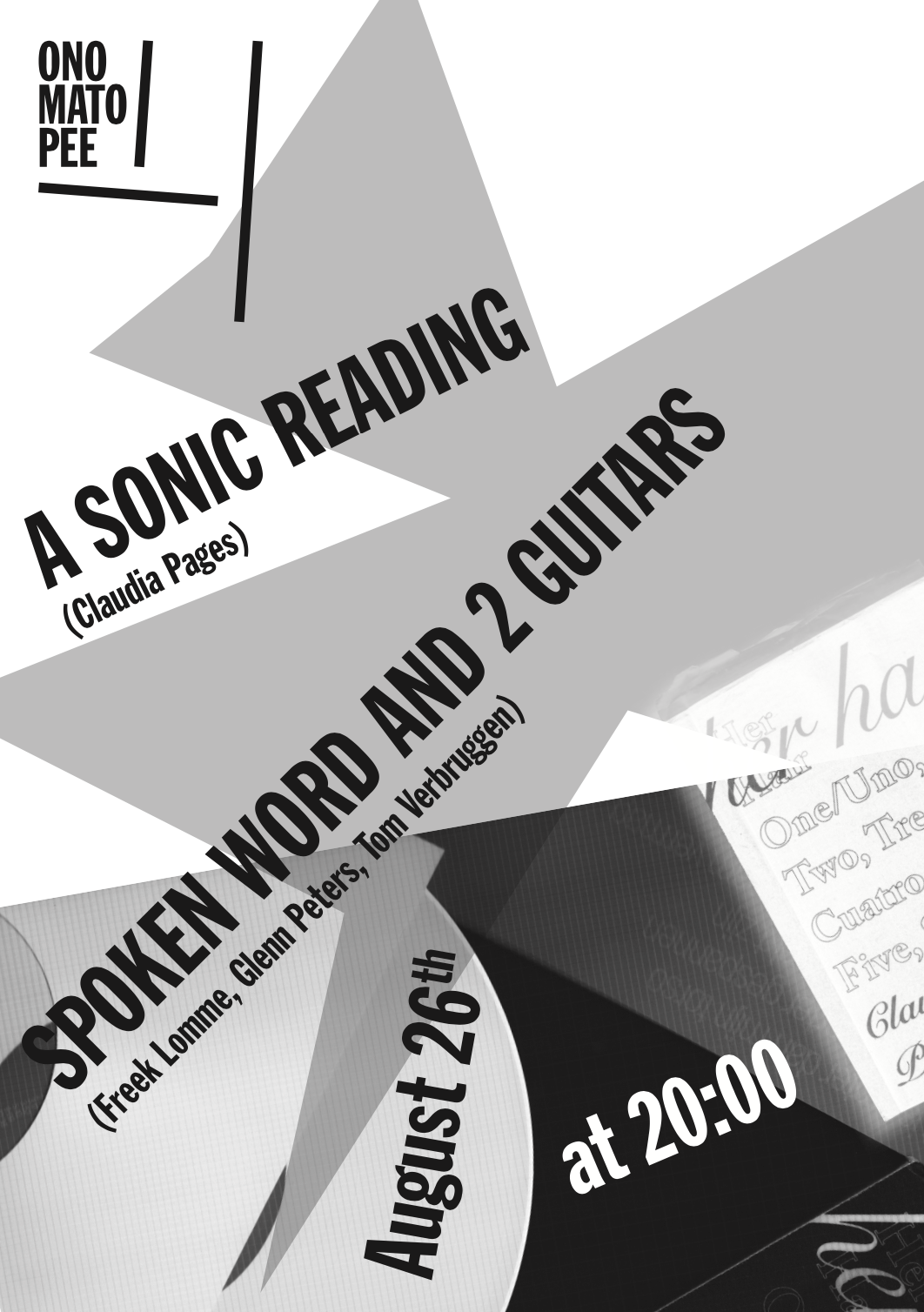 August 26th, at 20:00, we present two new zines: 
Her Hair
 by Claudia Pages Rabal and 
…never better…
 by Freek Lomme, Glenn Peeters and Jak Peters.
Claudia will perform a reading of some parts from the first chapter of Her Hair, and do a sonic reading with some parts of the second chapter of Her Hair supported by music. She will finish with a couple of poems of chapter 3.
After Claudia's performance, we grab another beer and start with Freek Lomme, tonight in a role as spoken word performer, will read from the poems of the new 10 inch, supported by Guitarists Glenn Peeters (Radar Men From The Moon) and Jak Peters (Every Other Me).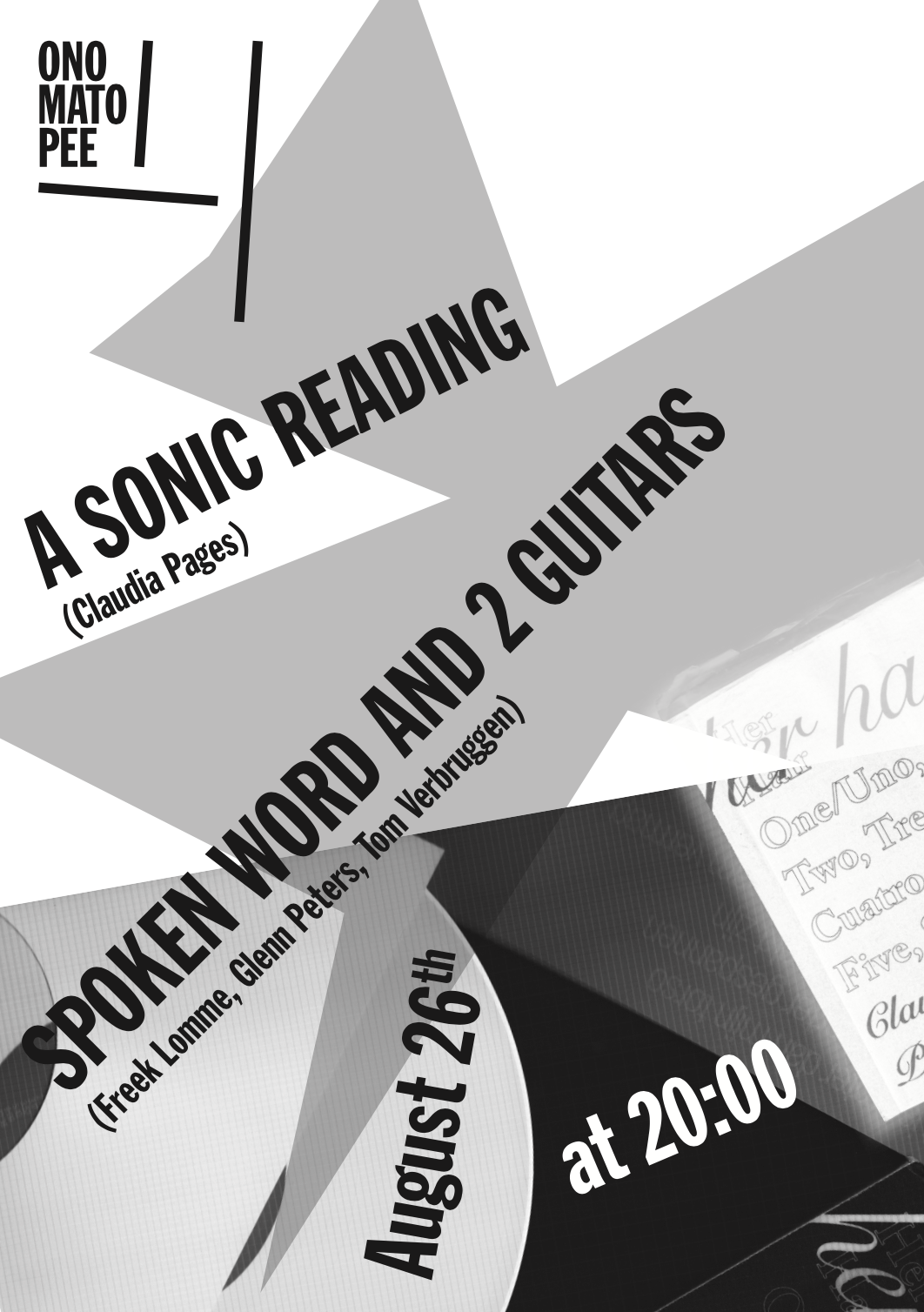 Publication
Onomatopee Z0021, Glenn Peeters, Jak Peters, 2021
...Never Better...
A stewardship to rising sentiments / Een rentmeesterschap naar opkomende sentimenten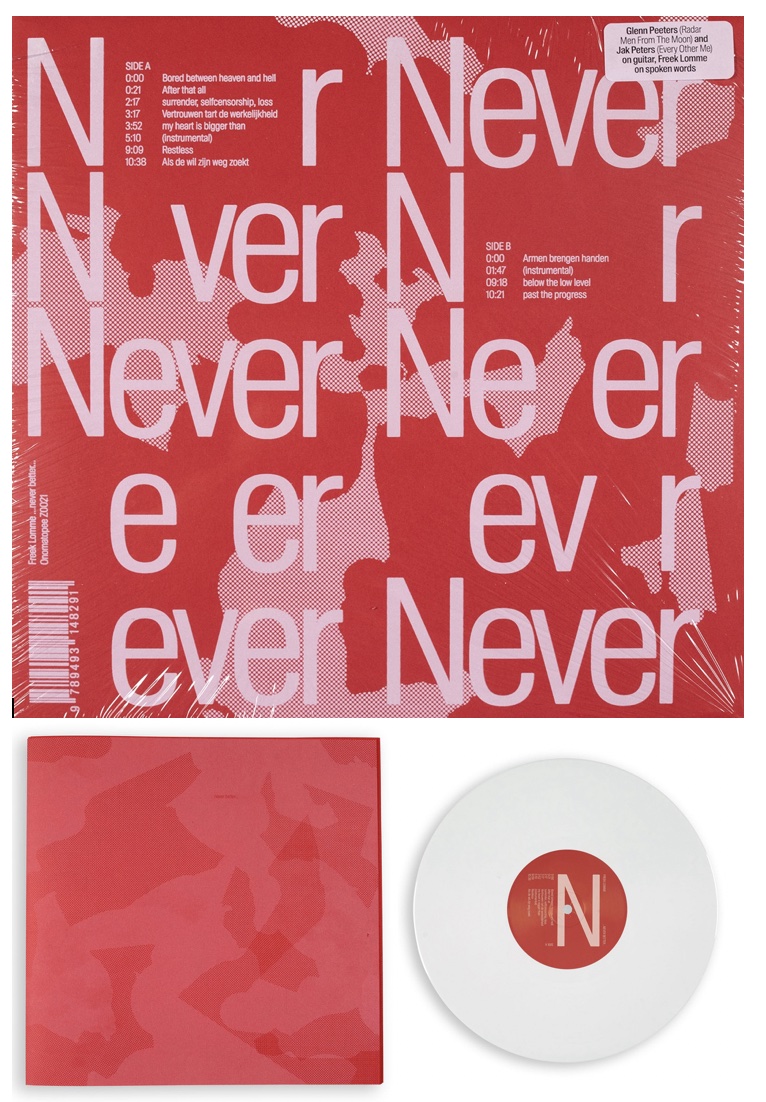 A rather fine record for people into spoken word, drone and psych music.
Text: Freek Lomme
Guitars / gitaristen: Glenn Peeters (Radar Men From The Moon) and Jak Peters (Every Other Me)
Graphic design / grafisch ontwerp: Studio Remco van Bladel
Recorded at/ opgenomen in Studio Bob de Wit
Vertaling / translation: Poezie/poetry advised by Josh Plough, other elements / de rest Mels Dees
A 10 inch, white record with 24-page Riso printed (@ Onomatopee's A2 printer by Freek) poetry reading in a silkscreened cover (printed @ Made Eindhoven)
Download 'Arms bring hands within reach', A 'song' that did not make it to the record in English, here.
The future has been broken, while the dominant majority of past generations is guarding our cultural well-being. This project was inspired by Millennials (Generation Y) and Zoomers (Generation Z). Their sensitivity, while remaining under the radar, is very outspoken and worrying, while at the same time it is thoroughly modest, in its passive respect for the powerful generation that annihilated them even before they were born. It seems to possess a tragedy all of its own, that plays a unique role, particularly among themselves.
Every person is a child of its time. People spring from the spirit of the times they are born in, and then tentatively introduce their own sound and colours, thereby shaping the future. Youthful naiveté can only emancipate if it recognizes the power of its sentiment.
In this project we are searching for mental stewardship exercised by a representative of Generation X towards Generations Y and Z. It is an attempt to acknowledge the slumbering spirit of the youngest generations: their hopes and fears, the flow of their vital energy. How can we transmit this power, when the future has been broken so badly?
///NL VERSIE //
De toekomst is kapot terwijl de dominante meerderheid van de voorbije generaties het cultureel comfort bewaakt. Dit project is geïnspireerd op Millenials (generatie Y) en Zoomers (Generatie Z). Hun gevoeligheid, onder de radar maar zeer uitgesproken, zorgwekkend en tegelijkertijd vol van bescheidenheid in het lijdzame respect naar de machtige generatie die hen nog voor hun geboorte kapot heeft gemaakt, lijkt een geheel eigen tragiek te kennen die vooral onder henzelf een eigen leven lijkt te leiden.
Mensen zijn kinderen van hun tijd. Ze ontspringen in de tijdgeest die hun aangeboren is, en brengen bleu hun kleur en klank in, de toekomst kleurend.  De naïviteit van de jeugd kan pas emanciperen als ze zich gaat bekennen in de kracht van hun sentiment.
In dit project zoeken we naar mentaal rentmeesterschap vanuit een representant van generatie X naar generatie Y en Z. Het is een poging erkentelijk te zijn aan de sluimerende geest van de jongste generaties: aan hun hoop en vrees, aan het vloeien van hun levensenergie. Hoe kunnen we kracht overdragen, waar de toekomst zo kapot lijkt?
Type

10 inch record

Dimensions

260 x 260 mm (more or less)

Pages

inner booklet of 24 pages

ISBN

978-94-93148-29-1
Editor

Freek Lomme

Author

Freek Lomme

Graphic

Studio Remco van Bladel

Artist

Glenn Peeters and Jak Peters
Language

English and Dutch

Release date

20210618

Binding

24-page loose-leaf booklet and 10 inch record inserted in sleevs

Paper

Malermo Vermillon 145 grams (inner pages) and 300 grams (cover)

Edition

500

Color

White print

Printer

Onomatopee's A2 risograph and silkscreened at Made Eindhoven by Freek
Text editor

Mels Dees and Josh Plough

Translator

Mels Dees

Made possible by

Cultuur Eindhoven, Freek and Onomatopee
more specs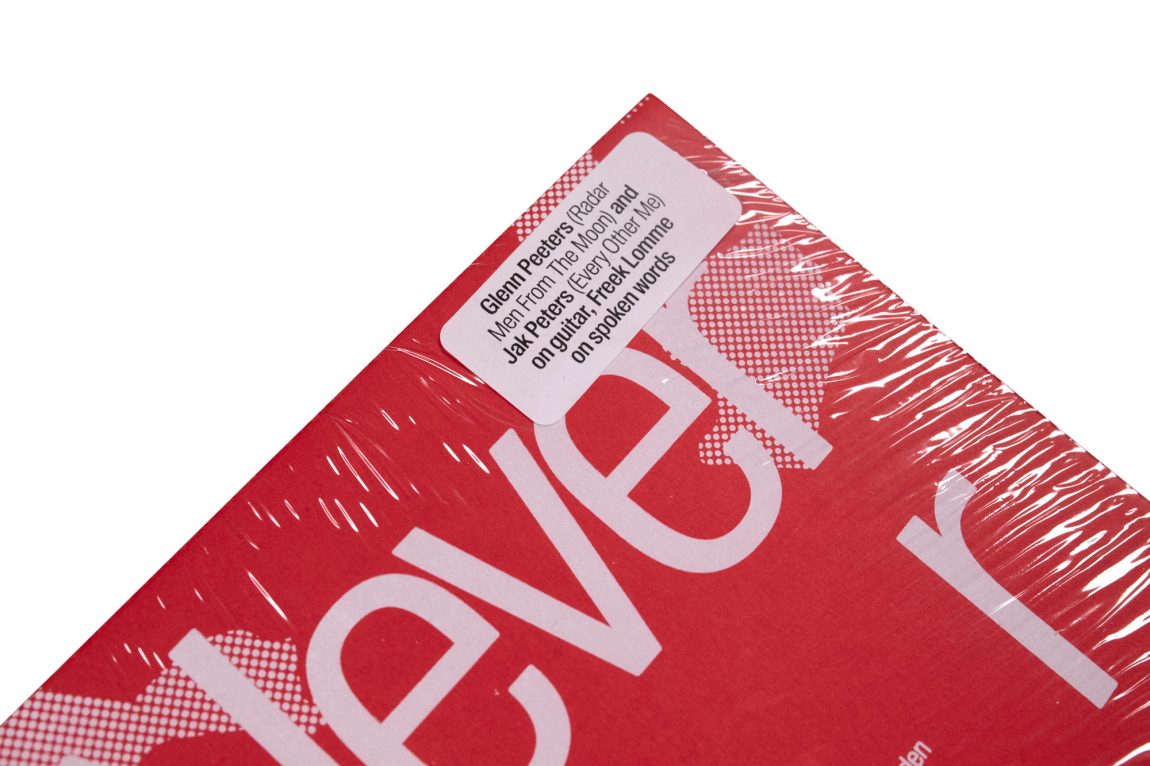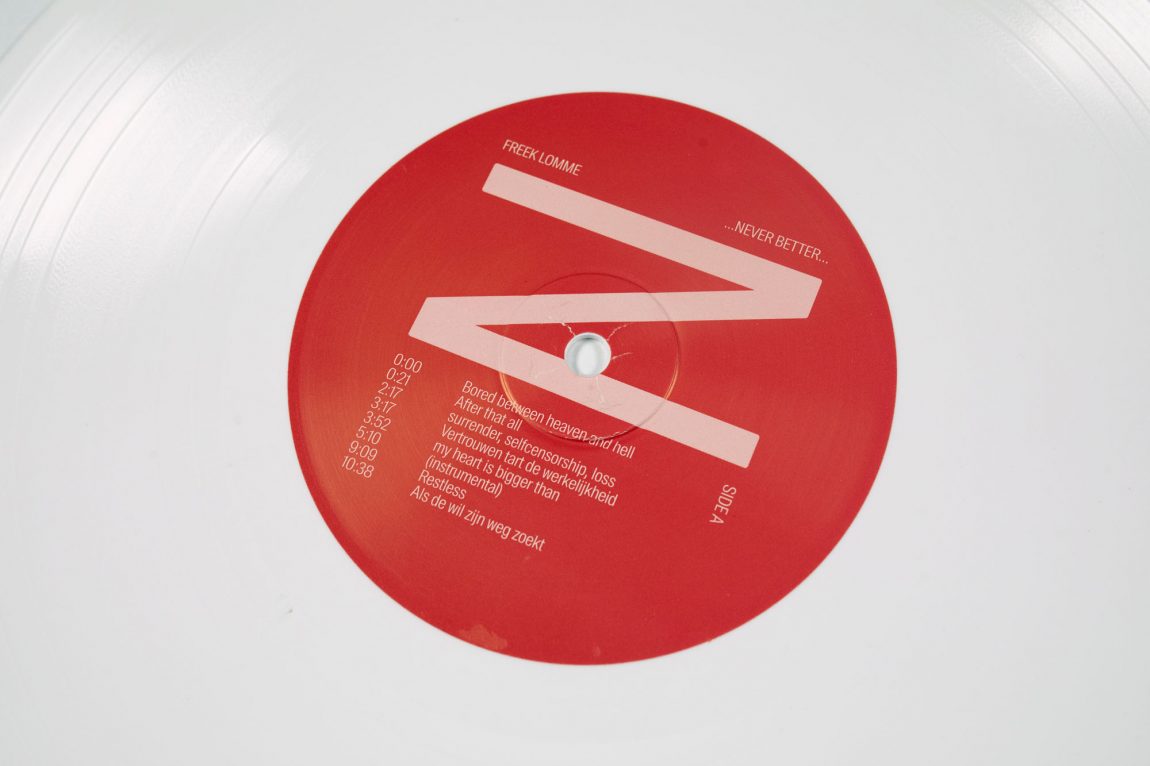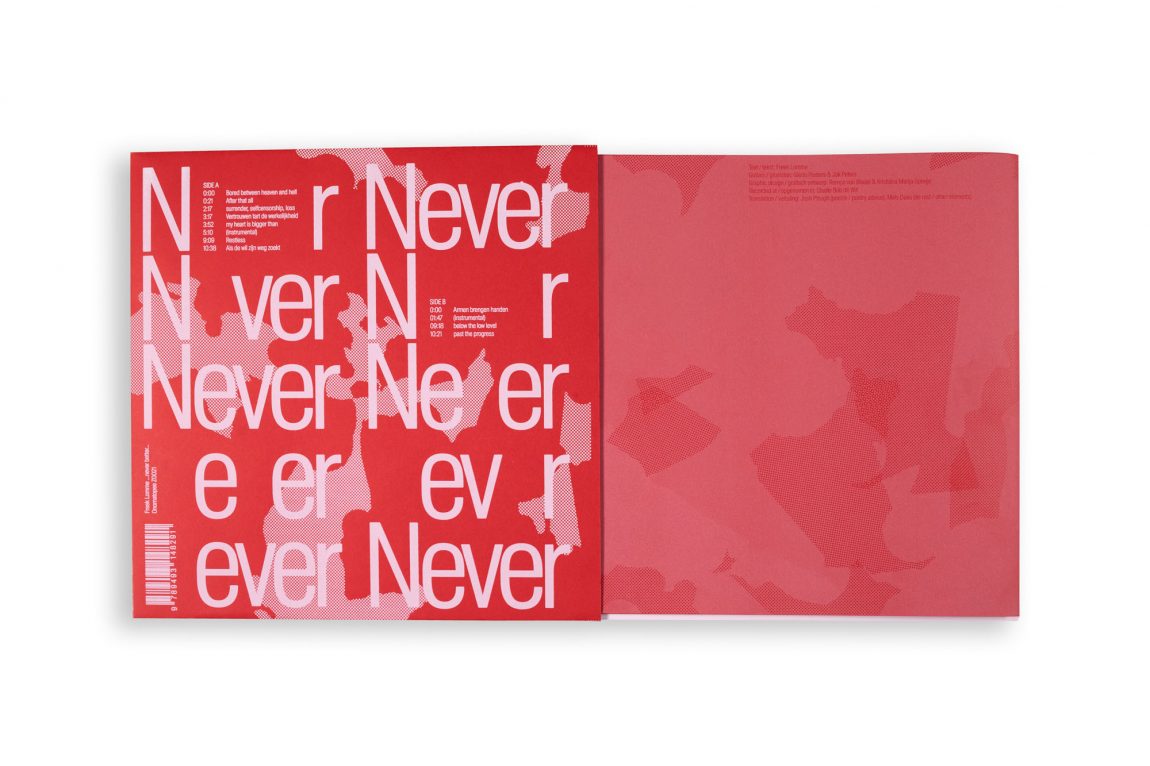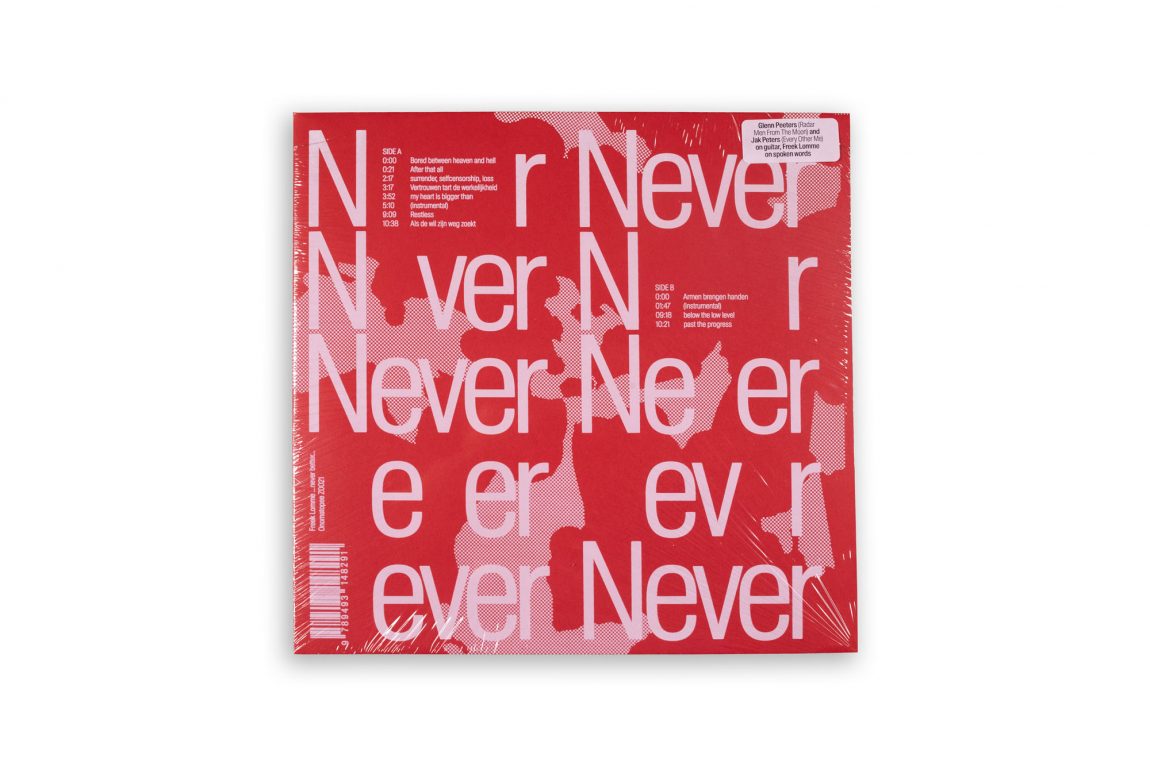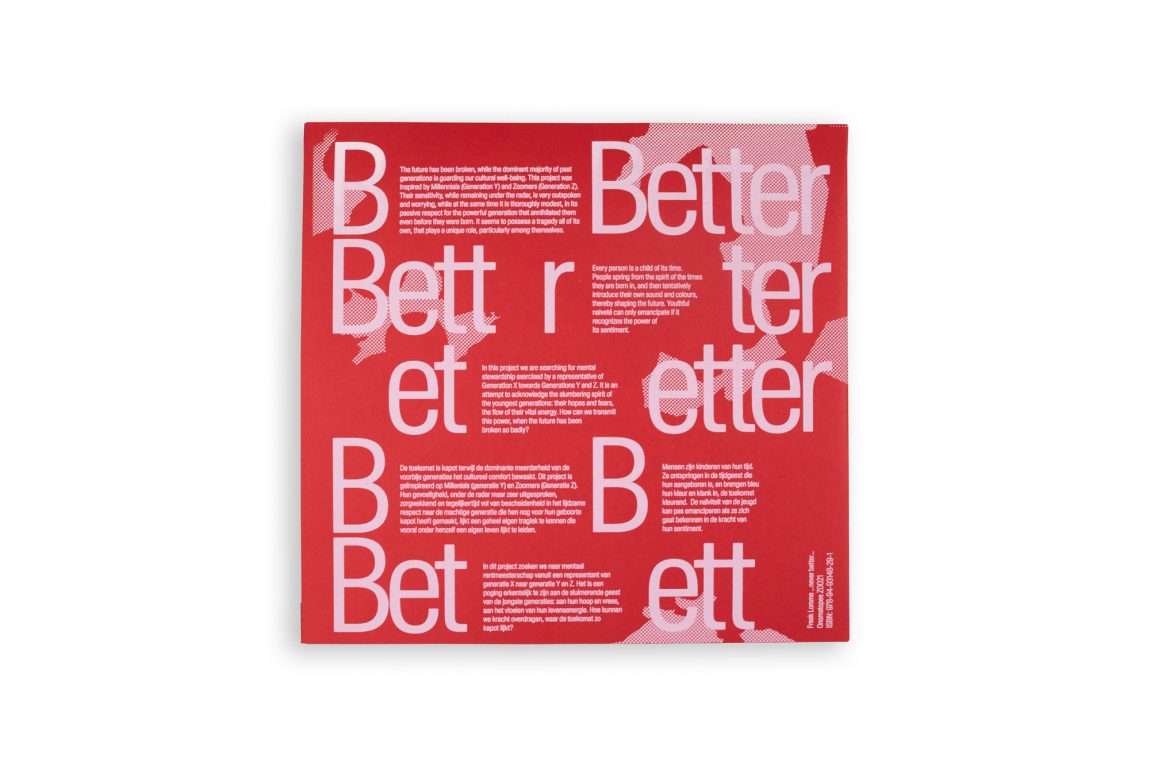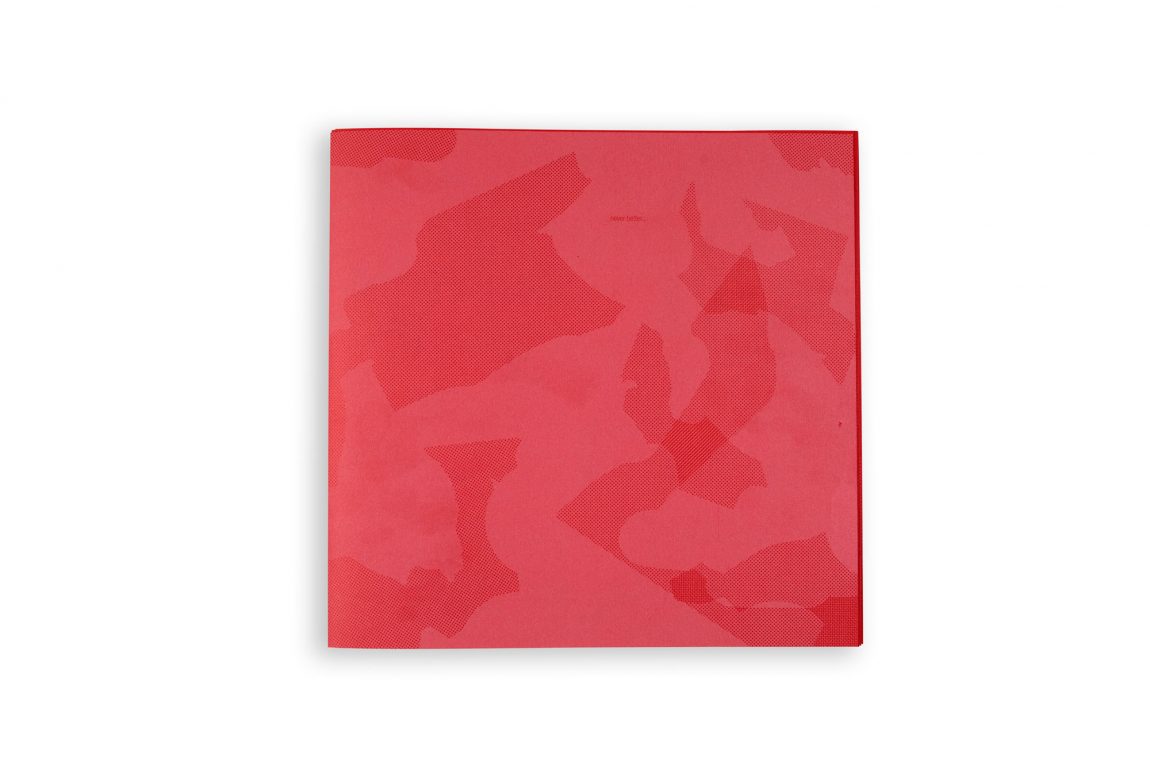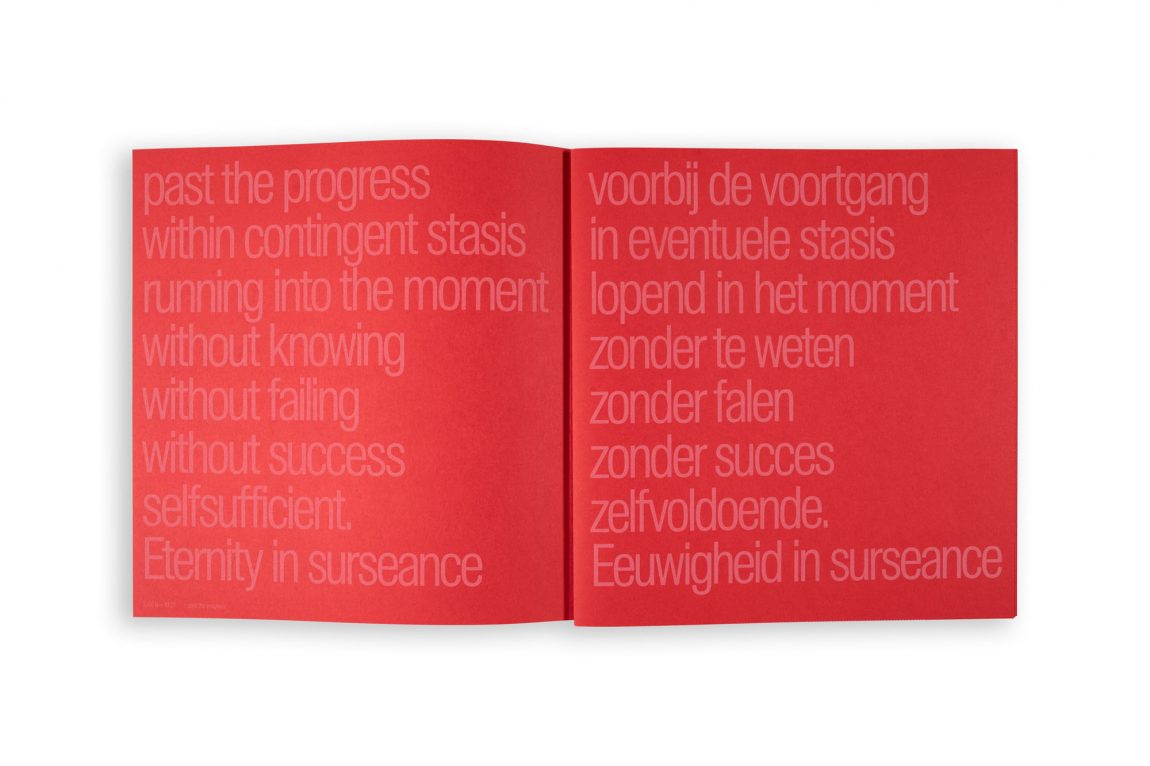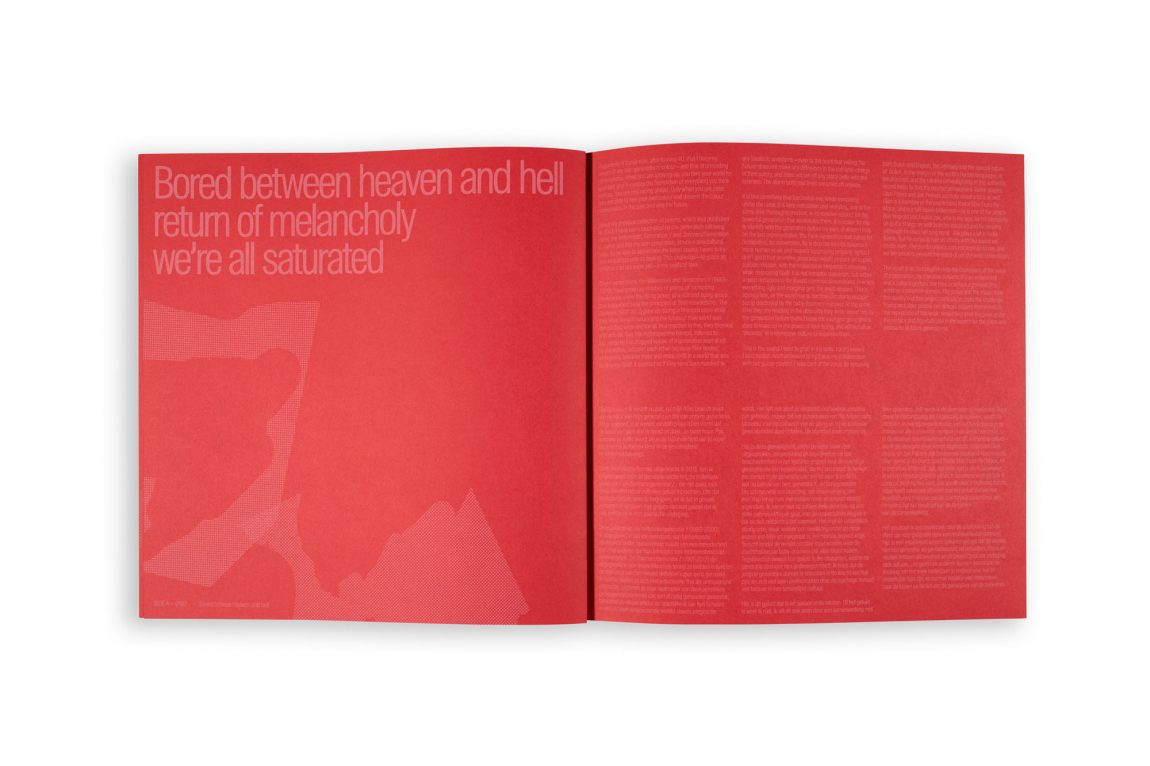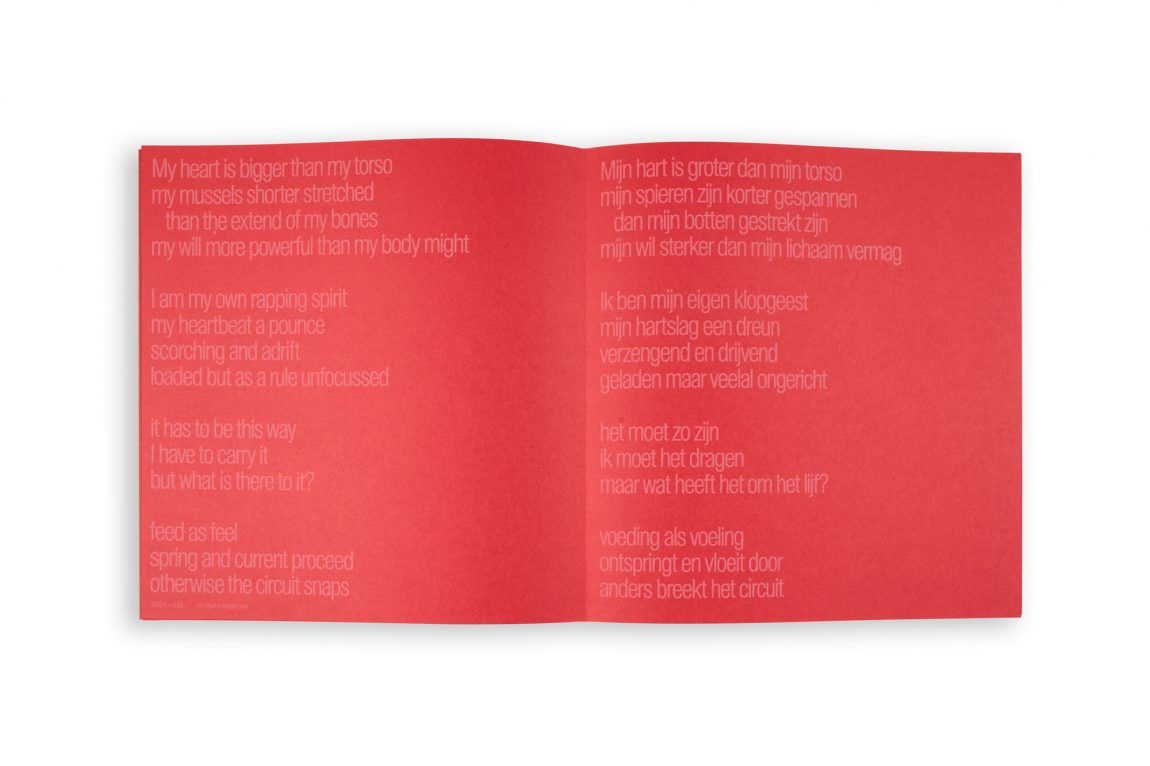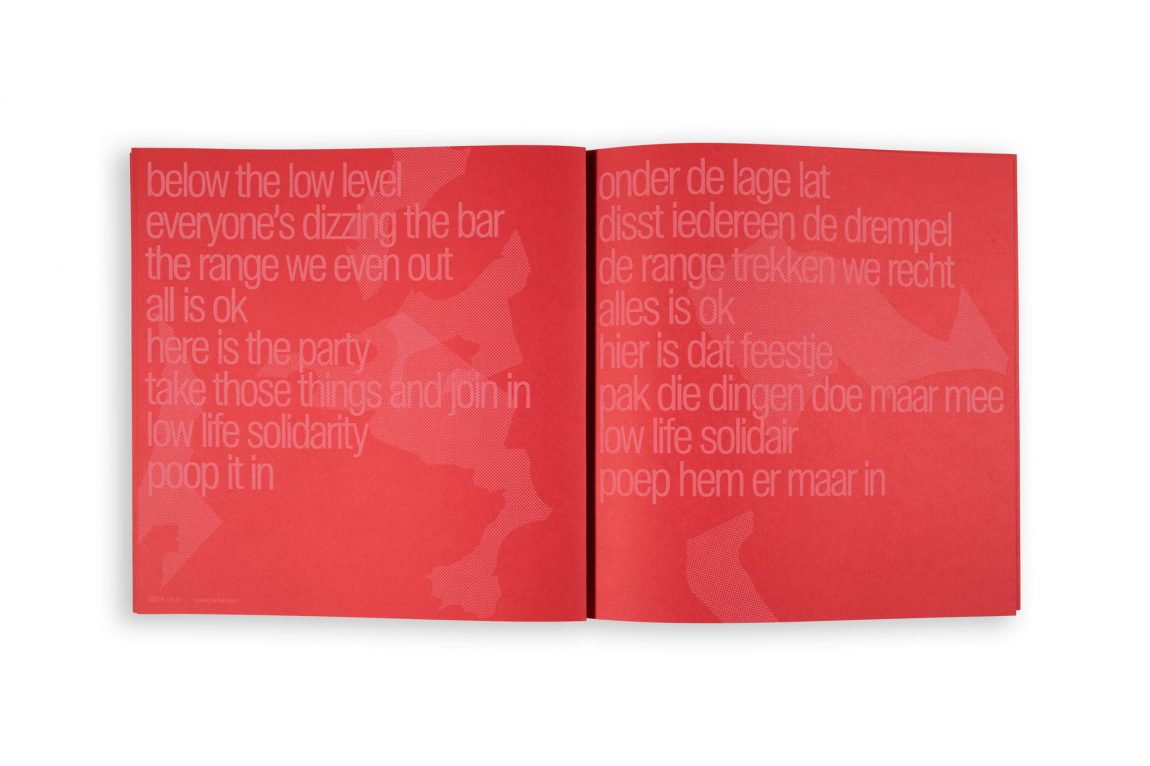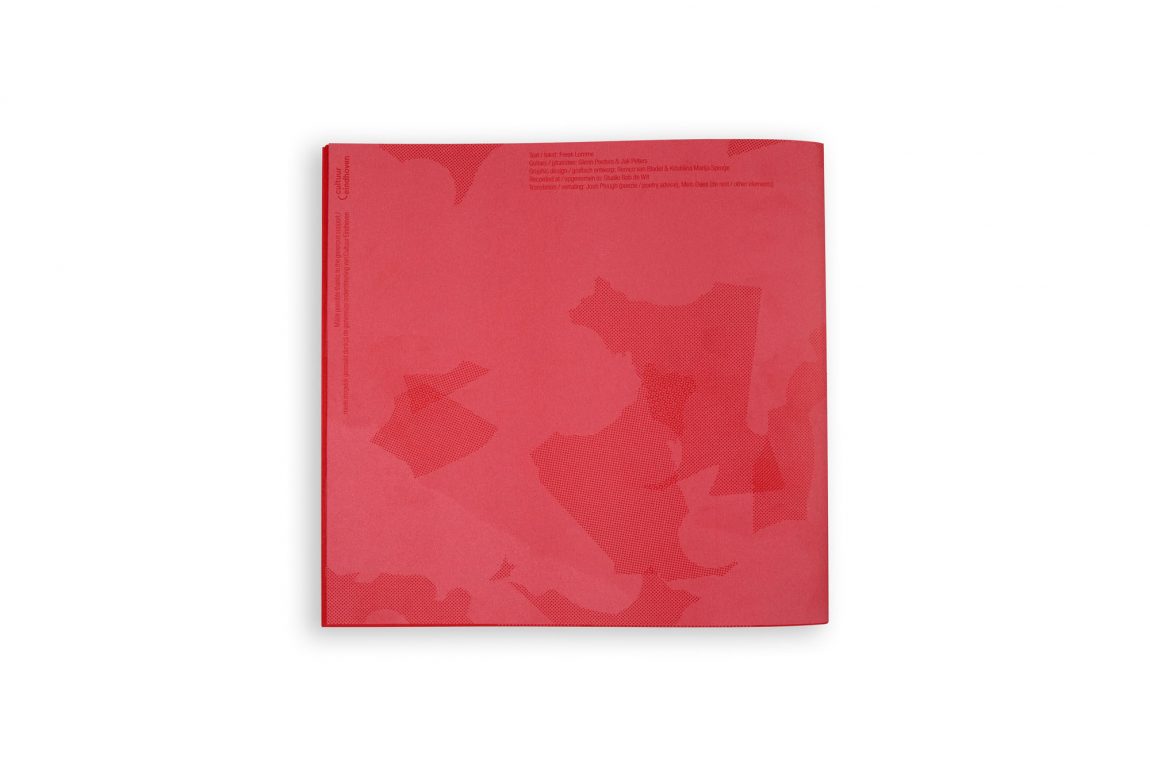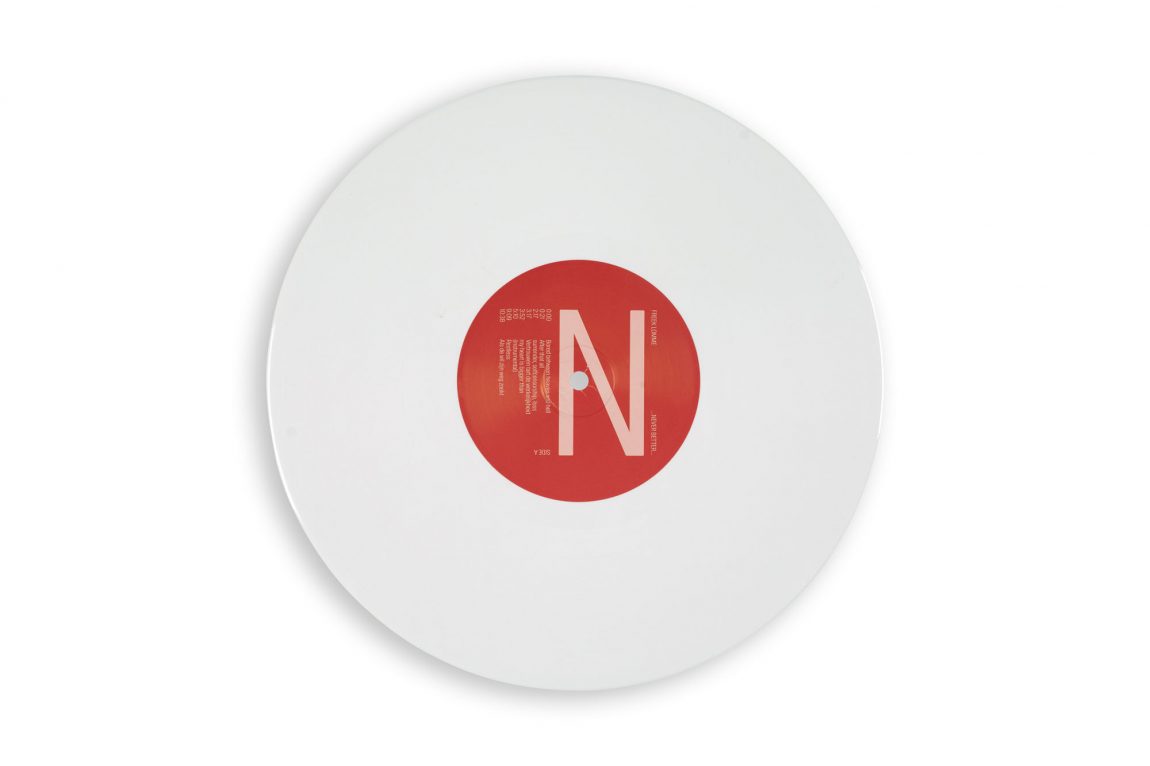 PEOPLE INVOLVED IN THIS PROJECT AND ALL THE ROLES THESE PEOPLE EVER HAD IN ONOMATOPEE PROJECTS