Publication
Onomatopee Z0010, reinaart vanhoe, 2017
The Ruruhuis
(Arnhem 2015 - ...)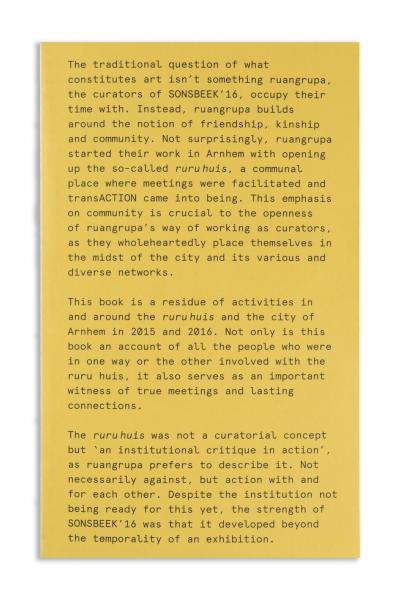 This book is a residue of activities in and around the ruru huis/ SONSBEEK'16 and the city of Arnhem in 2015 and 2016. Not only is this book an account of all the people who were in one way or the other involved with the ruru huis, it also serves as an important witness of true meetings and lasting connections.
The ruru huis was not a curatorial concept but 'an institutional critique in action', as ruangrupa, the curators of SONSBEEK'16, prefers to describe it. Not necessarily against, but action with and for each other. Despite the institution not being ready for this yet, the strength of SONSBEEK'16 was that it developed beyond the temporality of an exhibition.
The traditional question of what constitutes art isn't something ruangrupa occupy their time with. Instead, ruangrupa builds around the notion of friendship, kinship and community. Not surprisingly, ruangrupa started their work in Arnhem with opening up the so-called ruru huis, a communal place where meetings were facilitated and transACTION came into being.
Type

softcover

Dimensions

110 x 180 mm / 4.33 x 7.08 inch

Pages

480

ISBN

978-94-91677-78-6
Editor

reinaart vanhoe

Author

Yu-Lan van Alphen, Gertrude Flentge, Sacha Bronwasser, Charles Esche, Eef Veldkamp, reinaart vanhoe, Eveline van der Vliet, Max Urai, Marielle Verdijk, Arthur Middelkamp, Richard Derks, Erik Tlaseca, Anne Bosveld, Serif Kurtdaylar, Lucy Kortram, Jeroen Glissenaar, Ellen Boersma, Mariël Smit, Jeroen Voskuilen, Hans Bossmann

Graphic

Corine van der Wal (WALTER BOOKS)
Language

English

Binding

glued

Paper

90 grams munken lynx white (inside pages) 170 grams popset (cover)

Edition

500 (Onomatopee only has 100)

Color

black/white

Printer

Wilco printers, Amersfoort (NL)
Onomatopee project manager

Freek Lomme

Proofreader

Krista Jantowski (WALTER BOOKS)

Photography of the book

Blickfanger
more specs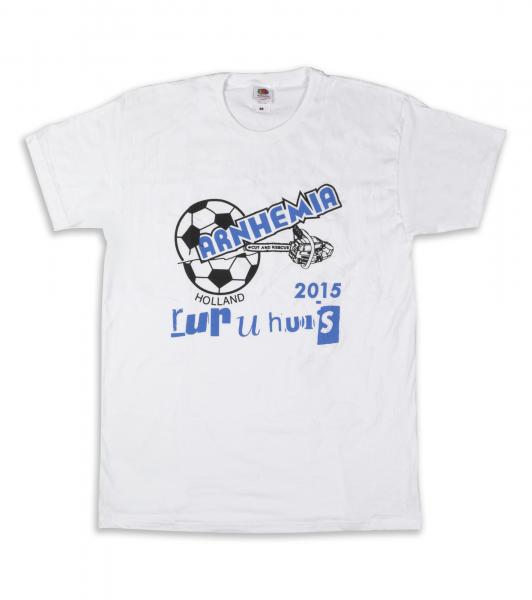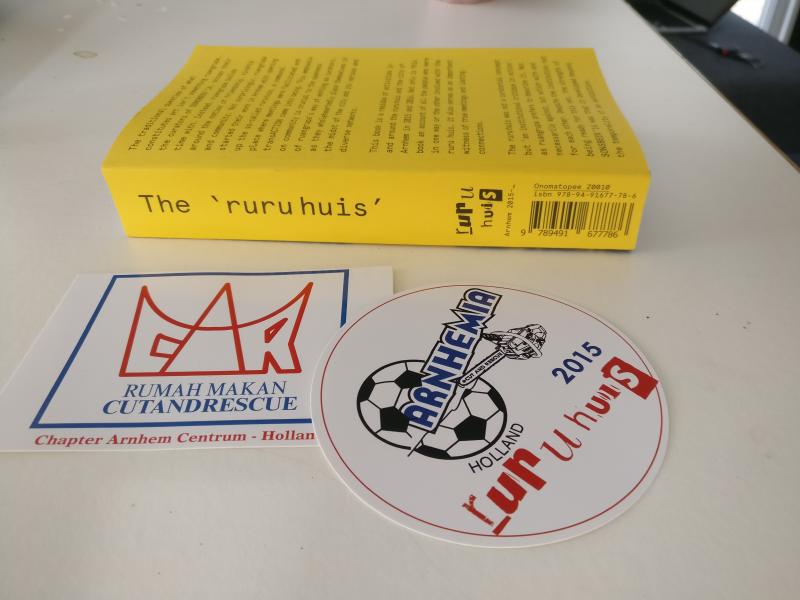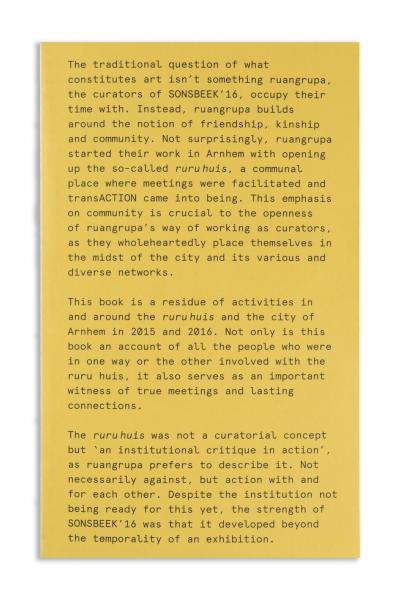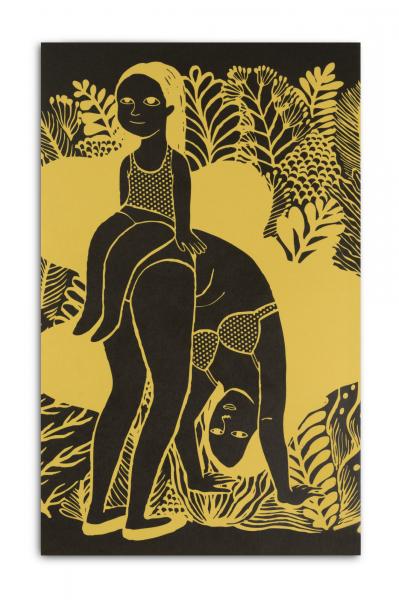 PEOPLE INVOLVED IN THIS PROJECT AND ALL THE ROLES THESE PEOPLE EVER HAD IN ONOMATOPEE PROJECTS